Delicious, family-friendly cupcakes that contain wholegrains and protein to help you blast belly fat.
Join the 28 Day Weight Loss Challenge for many more delicious and healthy cupcake recipes.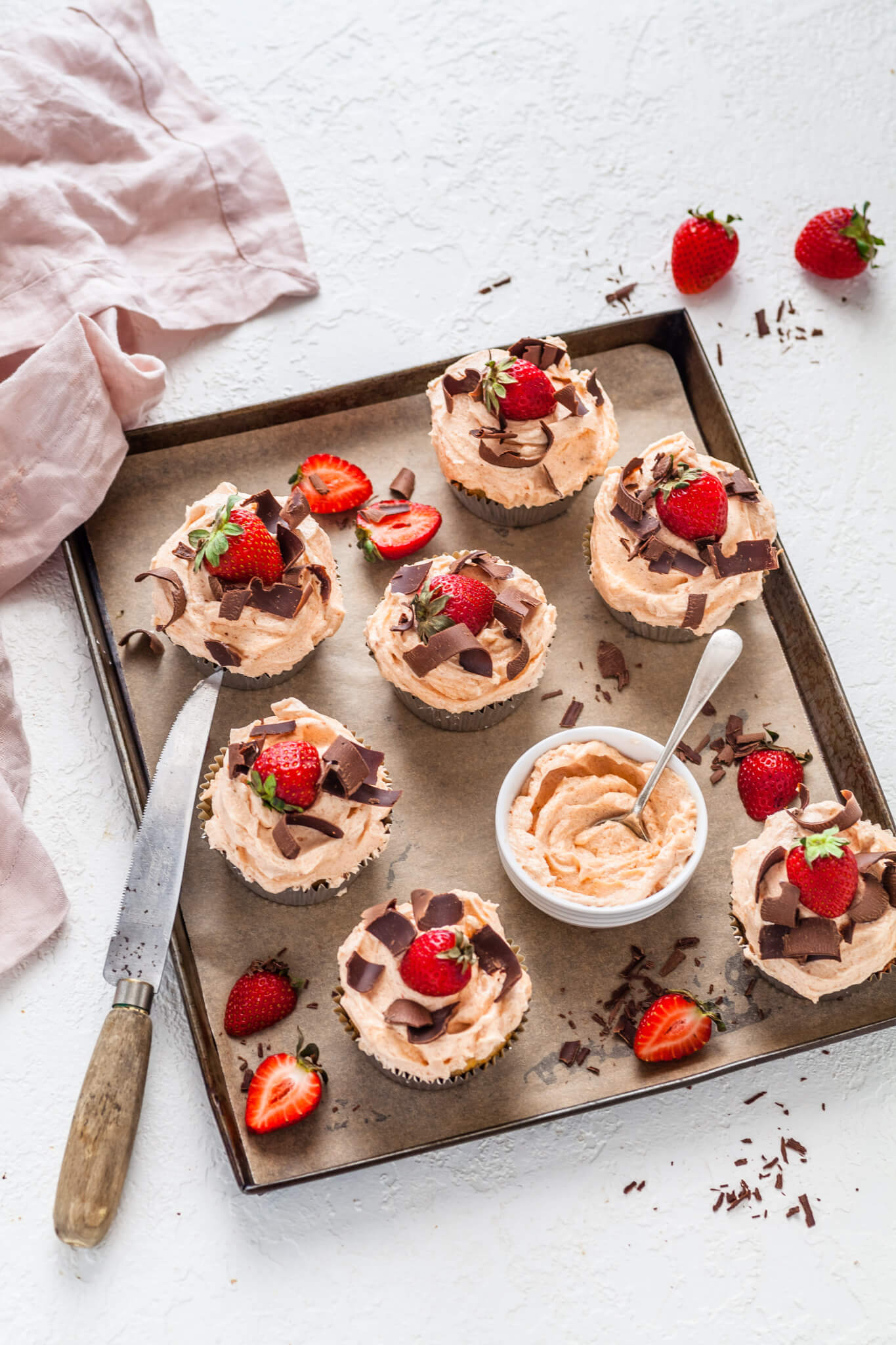 This recipe contains (154 calories) per serve.
Serves: 12
Prep Time: 25 mins
Cooking Time: 20 mins
Ingredients (Makes 12 servings):
1 cup plain wholemeal flour (120 grams)
1 tsp baking powder (2.5 grams)
4 tsp Natvia (available from Tesco) (16 grams)
1 free-range egg (50 grams)
2 tsp vegetable oil (10 mls)
1 tsp vanilla extract (5 mls)
1/3 cup reduced-fat Greek natural yogurt (80 grams)
1/4 cup reduced-fat milk of choice (62.5 mls)
3/4 tbsp dried strawberries, freeze-dried (15 grams) (Freeze-dried strawberries can usually be found in the dried fruit section of the supermarket.)
1/2 cup butter, room temperature (125 grams)
1/4 cup (for icing) Natvia (48 grams)
12 medium strawberries (180 grams)
50 grams dark chocolate (70%), grated
Method:
Preheat oven to 180C / gas mark 4, and lightly grease or line with cases, 12 holes of a cupcake tin.
Combine flour, baking powder and 4 tsp Natvia together in a bowl.
In a separate bowl whisk together egg, oil, vanilla extract, 1⁄4 cup of the yogurt and all the milk.
Add the wet ingredients to the dry and mix together until just combined.
Divide evenly into the prepared cupcake cases and bake for 15-20 minutes, until golden on top and a skewer inserted into the
centre comes out clean. Place on a wire rack to cool completely.
Place the freeze-dried strawberries into a food processor and process until a powder is formed. Set aside.
Beat the butter and 1/4 cup Natvia using an electric mixer for a few minutes until creamy. Add the strawberry powder and
remaining yogurt and beat for another few minutes to combine.
Pipe or spoon the butter icing onto the cooled cupcakes.
Top each cupcake with a fresh strawberry and some grated chocolate to serve.
One cupcake is one serve. Store leftover cupcakes in an airtight container in the fridge for 3-4 days.
Want to kick-start your weight loss and gain access to all these recipes and thousands more?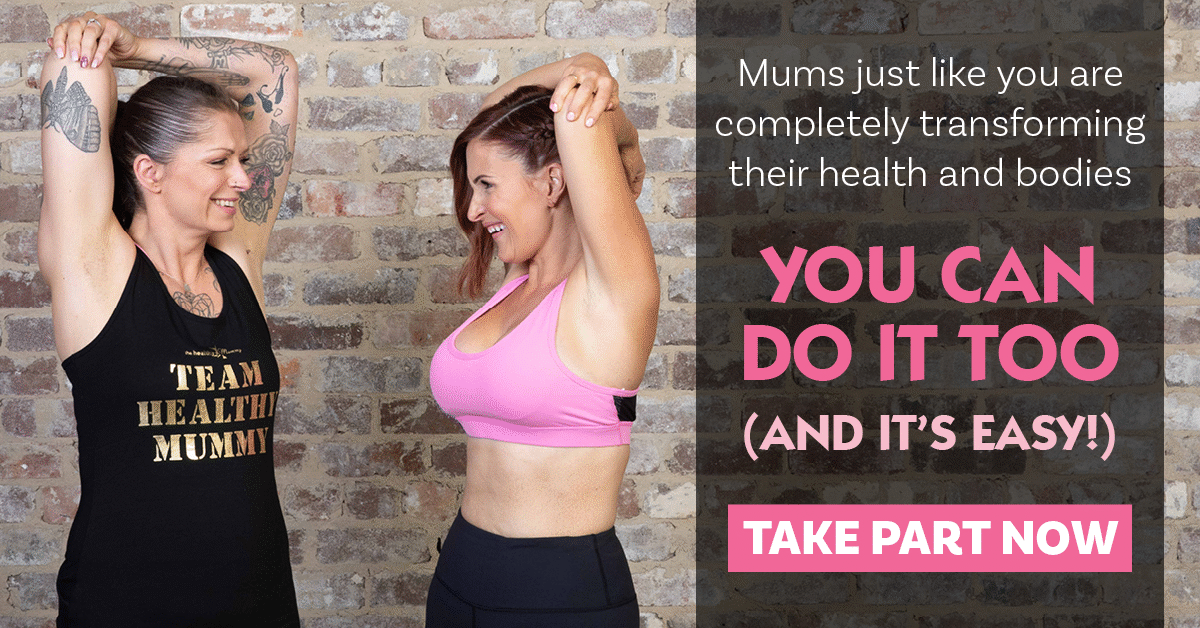 If you are interested in kickstarting your weight loss and want to improve your energy – not to mention – improve your overall health and wellbeing – our 28 Day Weight Loss Challenge is an awesome program to check out.
Our 28 Day Weight Loss Challenge includes:
28 days of at home exercise routines (no gym needed) – with video instruction
Customisable and breastfeeding friendly meal plans (including a 7 day cleanse)
Time-efficient exercises for busy mums – under 30 mins
Challenge combines Pilates exercises with interval and circuit training (HIIT)
Suitable for basic to advanced fitness levels
Home to thousands of EASY-TO-MAKE recipes!
To learn more about our 28 DAY WEIGHT LOSS CHALLENGE CLICK HERE