Have you ever heard of chia jam?
As well as being gluten free, chia seeds also contain high levels of protein, calcium, vitamin c and omega 3 fatty acids.
Commercial and even home-made jams are usually full of sugar and added gelling agents which turn an otherwise healthy spread into something not much better than candy.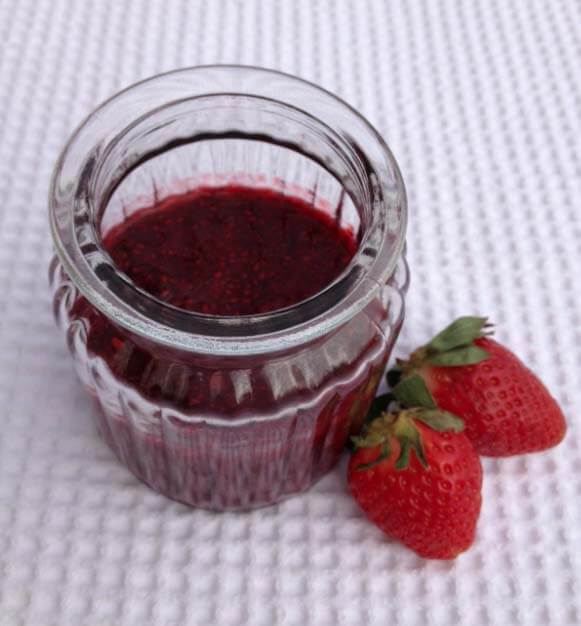 Ingredients
½

cup

fresh chopped strawberries

½

cup

frozen mixed berries

1

tbsp

fresh lemon juice

1-2

tbsp

natural sweetener such as stevia, rice malt syrup, or honey

1 ½

tbsp

chia seeds
Method
Place all ingredients in a small saucepan and stir over a low heat until the berries have softened

Puree or mash lightly, until just a few small lumps remain

Thoroughly stir in chia seeds in four lots so that they don't clump together

Pour into a jar or container and place in the fridge until thickened, at least 1 ½ hours

Store jam in the fridge. Will keep for about 1 week
 Serves 15 @ 20ml each, 13 cal per serve