Being a hectic and exhausted mum doesn't mean you are too busy to make your health a priority. And The Healthy Mummy knows all too well that a healthy lifestyle is an investment in your own health as well as the health of your family.
Two of our two lovely 28 Day Weight Loss Challenge mums from our community, Maria O'Rourke and Christine Charlton gives us tips on putting your health first (and why they love The Healthy Mummy!).
Christine Charlton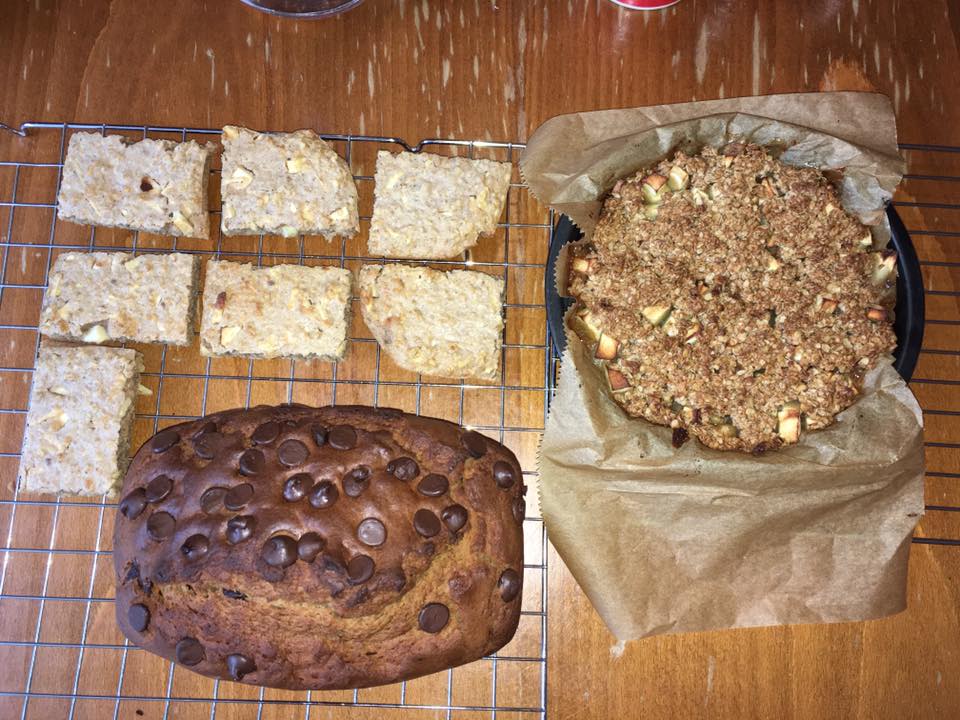 Christine has been busy meal-prepping
Christine says, "Been busy making banana and chocolate chip cake, apple and cinnamon bars and apple and cinnamon oatmeal breakfast slices. Also got a sausage casserole in the slow cooker!  Think it's time to put my feet up for a while now." 
Maria O'Rourke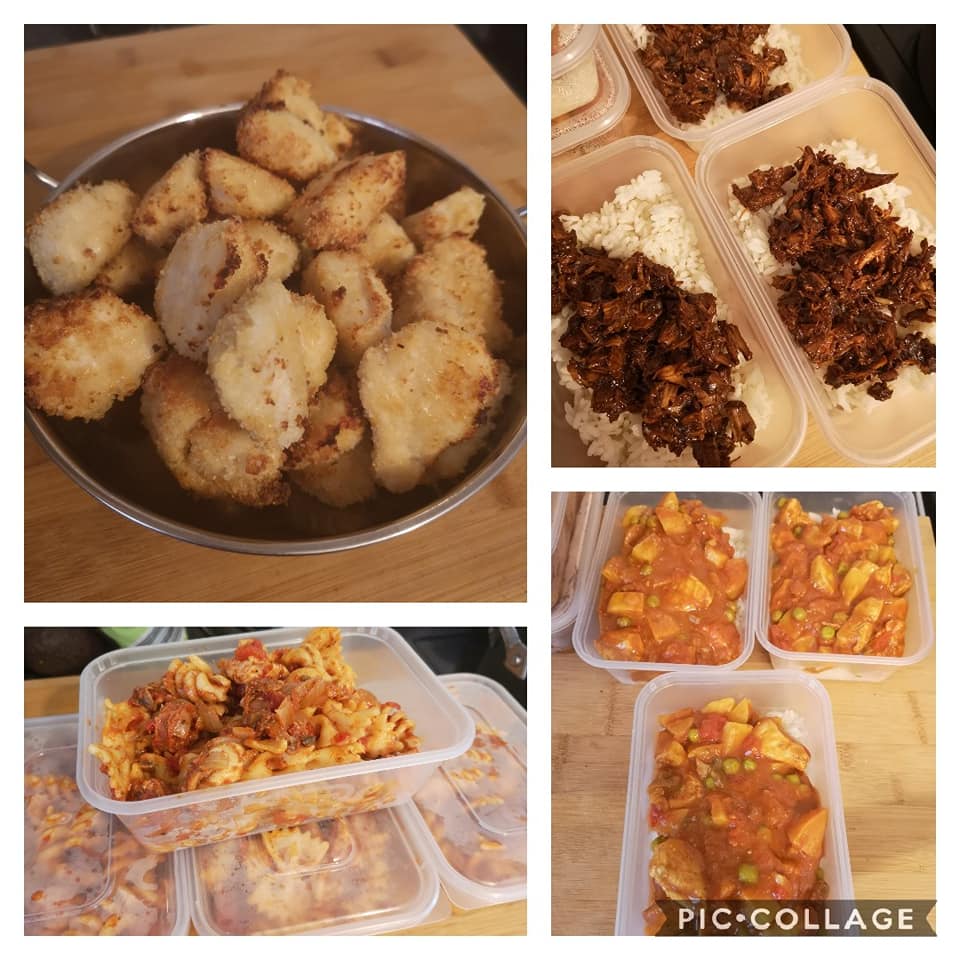 On Mondays Maria gets her meal prep done for the week
Maria says, "Monday is my major prep day while doing home chores and Mummying."
Maria made: 
1. Healthy chicken nuggets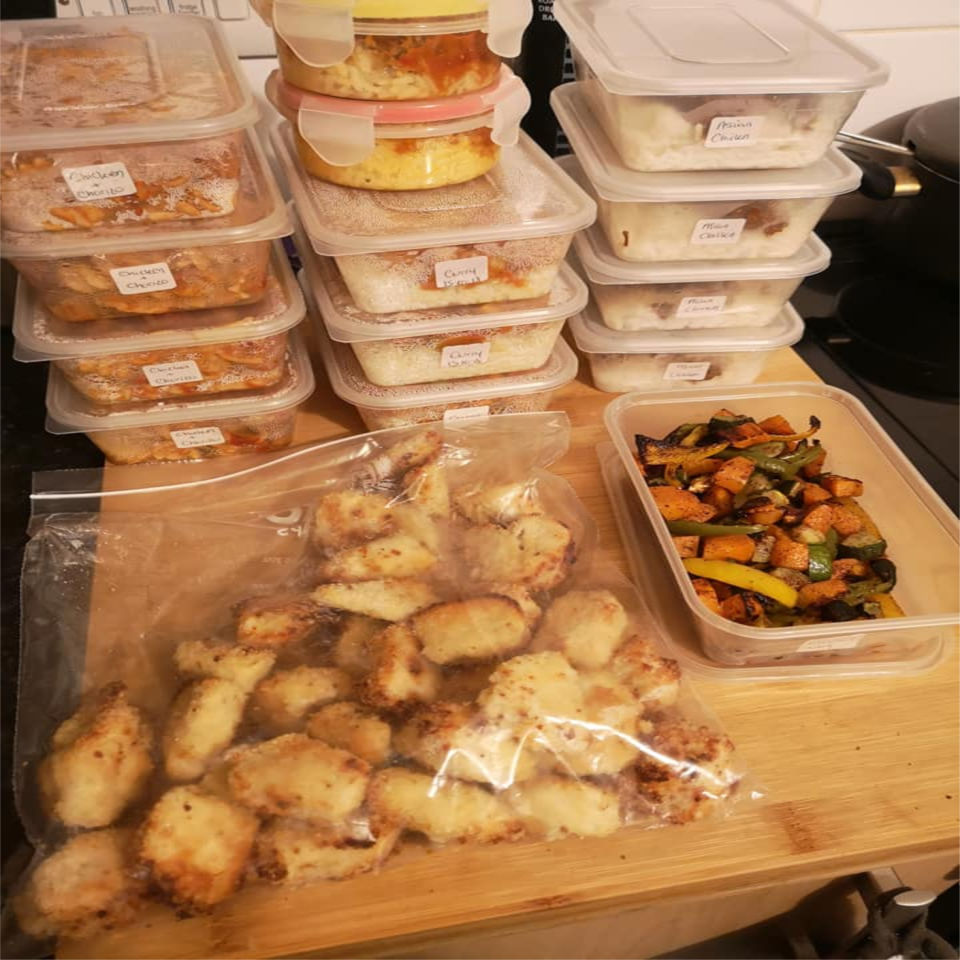 2. Slow cooked Asian Chicken
3. Chicken and Chorizo Pasta
4. Her own healthy curry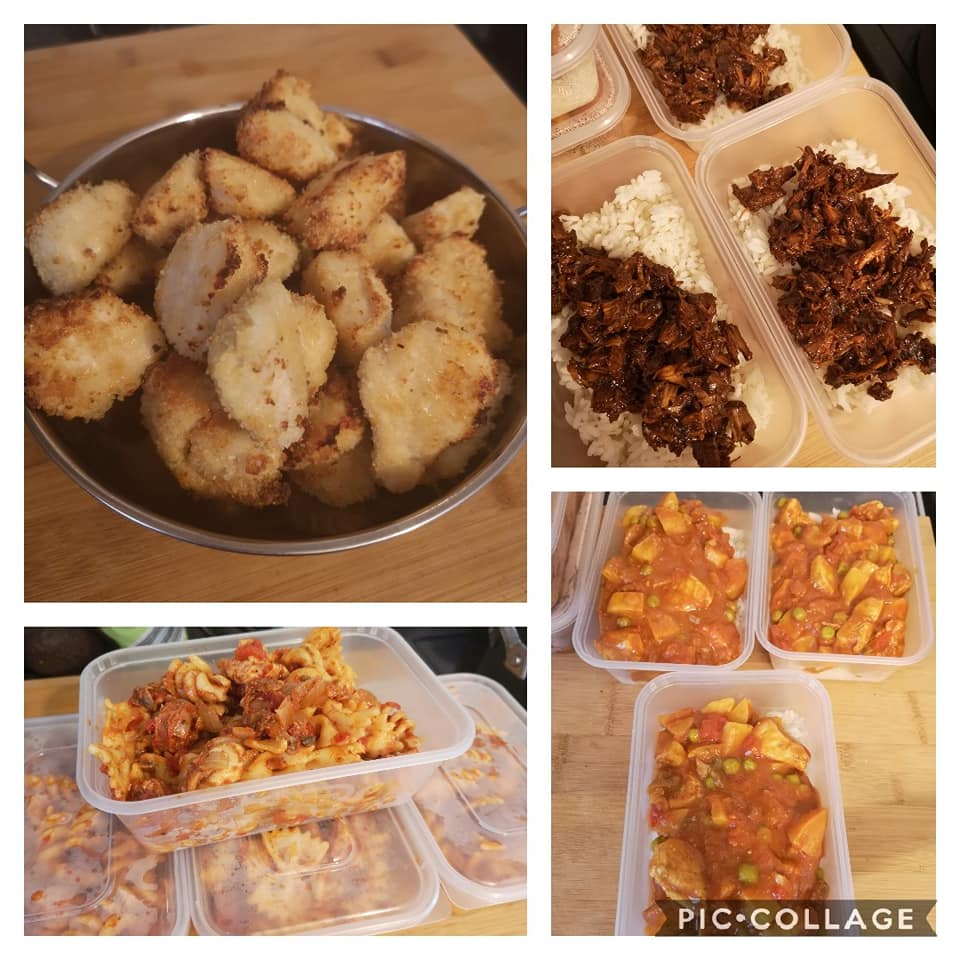 5. Twix bars – get the Twix recipe here

6. Raspberry, pistachio, coconut chocolate bark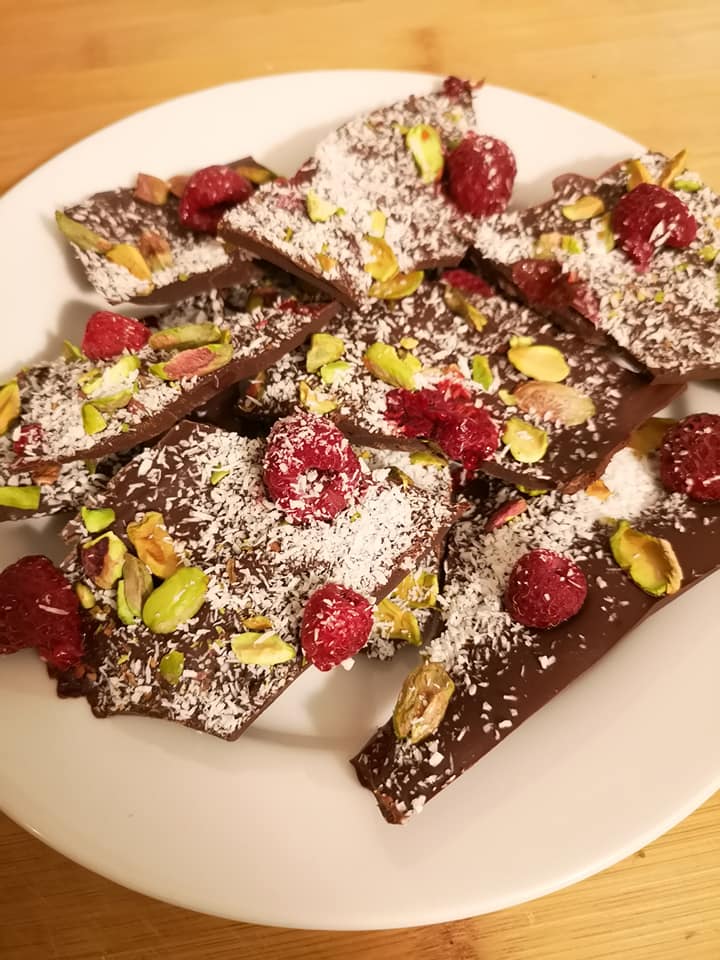 Maria says that she "made all of the dinners using 1.8kg of chicken from Aldi (costing £9.39). I love now I have a bag of healthy nuggets ready for my boy or us, whenever we want them (and they are so good, of course I tried one.)"
Maria's tips on meal prepping
1. Organise the fridge
Maria says that once all her meal prep is done she organises her fridge, and labels everything so it makes it easier to find what she needs.
2. Freeze snacks
So she is fully stocked up, Maria freezes some snacks too so that there is "no need to be tempted to make or eat junk food."
More on the 28 Day Weight Loss Challenge
Want access to thousands and thousands of healthy recipes that will help you to lose weight? Then be sure to check out our 28 Day Weight Loss Challenge.
Our 28 Day Weight Loss Challenge is a family-friendly, breastfeeding-safe program designed FOR MUMS to help them tackle their health and lose the baby weight. 
Every week you are given a different meal plan to follow and each month we add NEW recipes to our Challenge Recipe Hub. That way, you'll never get bored and stay on weight loss track while digging into healthy, yummy recipes.
Learn more about our 28 Day Weight Loss Challenge HERE.
If you would like a sneak peek at some of the meals, snacks and exercises from the 28 Day Weight Loss Challenge you can download our FREE recipe packs HERE.