Even celebrities struggle with the motherhood juggle.
Nadia Sawalha – who is a HUGE fan of The Healthy Mummy's 28 Day Weight Loss Challenges and even joined us at our UK Body Confidence photoshoot in London recently – has opened up about the challenges she faced when she became a mum.
The Loose Women star, who is mum to Maddie, 16, and Kiki-Bee, 11, has been praised for being so honest about how overwhelmed and inadequate she felt when she became a parent.
Nadia Sawalha talks about the stress she felt when she became a mum
Nadia has opened up about the anxiety she felt when she became a mum, which resulted in her developing eczema.
Taking to Instagram, Nadia shared a throwback snap of herself with her eldest daughter Maddie.
"This photo stirs up mixed emotions. On the one hand my heart soars because there is my beautiful first born @maddiemaddieee in my arms cute as a button, utterly adorable," she wrote.
"But then I look at my arms and hands red raw with eczema. I'm overweight and puffy and stressed."
The former EastEnders star admitted she assumed she'd be a natural but she felt the complete opposite.
"I found it so hard juggling work and motherhood. It was a terrible shock that I wasn't a natural earth mother, and I was feeling completely inadequate and overwhelmed," she said.
"The mistake I made was I kept all my negative thoughts to myself pretending to the outside world that I was on top of everything.
"I was NOT hence the horrific eczema ,over eating and general unhappiness."
Nadia has urged new mums to be open about how they are feeling and to reach out for help.
"If you are a new mum feeling overwhelmed don't be hard on yourself, honestly my lovelies, practically every other mum has felt the same way at some point," she added.
"Don't suffer in silence. Reach out to someone and just speak your truth. A problem shared is often a problem halved.
"And heh, all you wonder women, it does get better I promise!! Did you find motherhood a shock? Did you suffer in silence? Who did you lean on? Family? Friends? Health professional?"
Getting the support you need
The Association for Post Natal Illness offers confidential phone counselling for women who need a chat. Check out their website for more info.
There are also plenty of helpful resources available at the PANDAS foundation websitealong with a confidential phone line, online chat groups and in person support groups.
Beat stress with exercise – Nadia Sawalha shares why she's a fan of The Healthy Mummy
After meeting The Healthy Mummy founder Rhian and chatting with six INCREDIBLE mums about their journeys to gain better health and body confidence for our recent London photoshoot, it was evident that Nadia quickly fell in love with the whole ethos of The Healthy Mummy.
Taking to Instagram, she reminded her followers to lead by example in showing our daughters and granddaughters how to love our bodies.
She said: "A formidable group of women having the beset bloody time standing proud of themselves and their beautiful bodies! Did you put on weight after having your babies? Was there anything out there to really help you?
"Oh my god I loved today so much. Hanging out with like minded mamas all of whom gained weight after having their babies, all of whom know that diets don't work and only re-education, healthy eating, exercise (though not too much) and a healthy attitude will get you to a fit, strong, healthy body."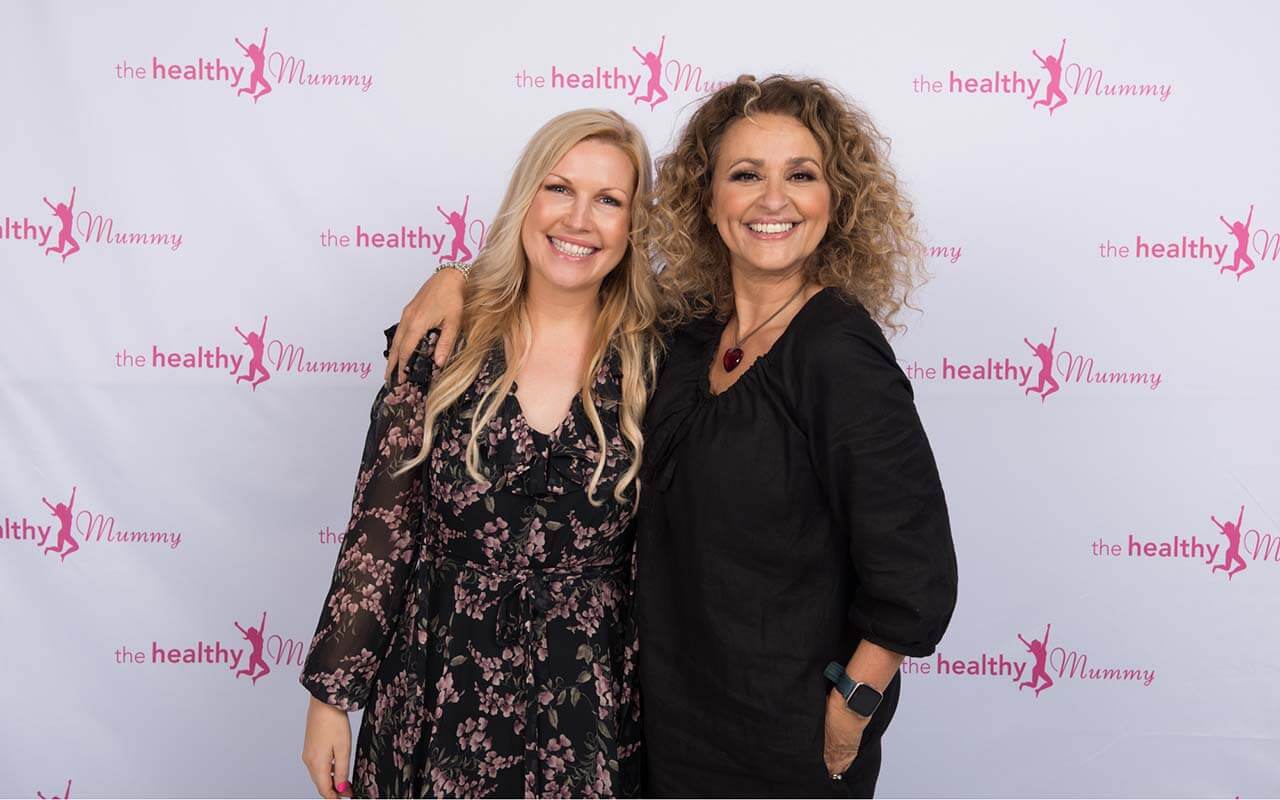 Help our daughters and granddaughters be free of body issues
"And that if we want our daughters and granddaughters to be free of the many body issues we've endured then we have to show them how to love who they are by showing them the best example! Show them to eat everything( yes cake too) in moderation, show them that keeping fit is fun and to let them hear us saying how damn fine we are!
"The women in these photos have all joined the @thehealthymummy community and have together lost weight, found friends and a newfound confidence!
"The gorgeous bird in the middle is @rhianbusyallen the founder of @thehealthymummyuk and she is a force of nature! She is utterly committed to her quest to empower women to make the changes they need to turn their lives around ! Search The Healthy Mummy on insta, Facebook or Google . You never know, they may be the tribe you've been searching for .#bodyconfidence"
Thanks for coming along and sharing this amazing day with us Nadia and for being an absolutely amazing role model in this world for women and mums.
Are you ready to kick-start your weight loss journey?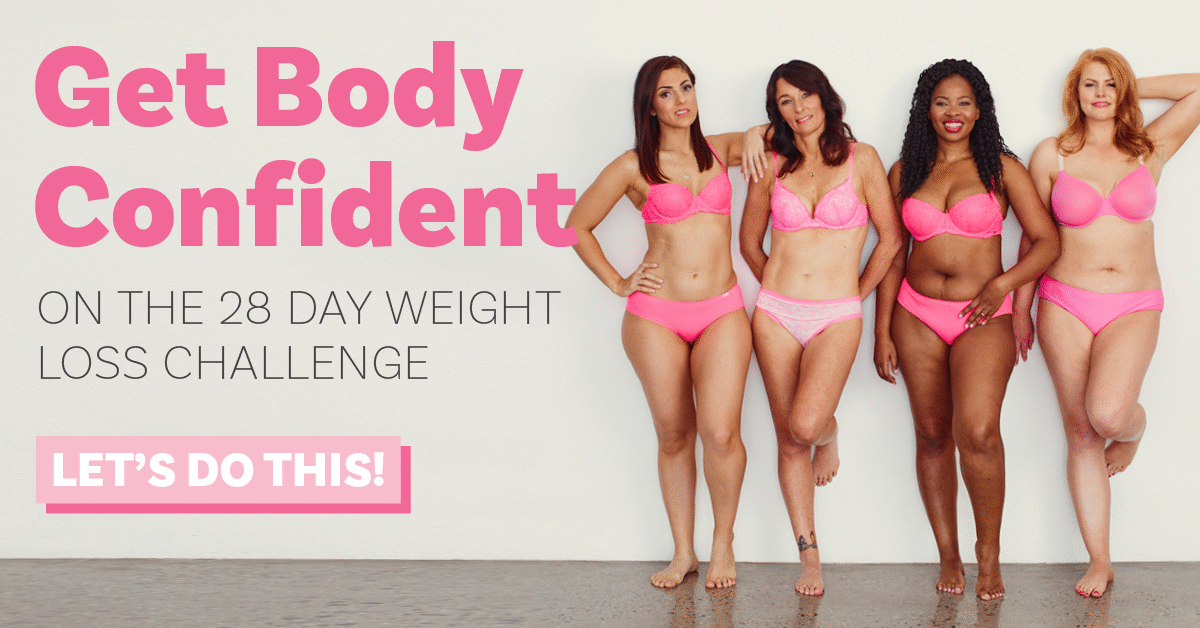 Want to shift your baby weight but feel like you have NO TIME in your day to exercise and eat healthily? That's where the Healthy Mummy's 28 Day Weight Loss Challenge can help.

Our Challenge entails: 
28 days of at home exercise routines (no gym needed) – with video instruction
Customisable and breastfeeding friendly meal plans
Time-efficient exercises for busy mums – under 30 mins
Challenge combines Pilates exercises with interval and circuit training (HIIT)
Suitable for basic to advanced fitness levels.
Home to thousands of EASY-TO-MAKE recipes.
To find out more about joining the 28 Day Weight Loss Challenge for £1 click here.
PLUS – connect with THOUSANDS of other mums on the 28 Day Weight Loss Challenge by joining our free support community here