Rounding up the Global Tour of World Healthy Mummy month was the UK's body confidence photoshoot in London whereby 6 incredible mums from across the UK joined together to celebrate their staggering weight loss and new found body confidence.
In total our mums have lost almost 18 stone following the Healthy Mummy 28 Day Weight Loss Challenges, increased their energy levels and beaten depression.
We were delighted to have special guests Nadia Sawalha and Vicki Psarias from The Honest Mum join us for this day of celebration. Their energy was electric!
Nadia Sawalha shares her Healthy Mummy photoshoot experience
After meeting The Healthy Mummy founder Rhian and chatting with these 6 INCREDIBLE mums about their journeys to gain better health and body confidence, it was evident that Nadia quickly fell in love with the whole ethos of The Healthy Mummy.
She reminded her followers to lead by example in showing our daughters and granddaughters how to love our bodies.
She shared on Instagram "A formidable group of women having the beset bloody time standing proud of themselves and their beautiful bodies! Did you put on weight after having your babies? Was there anything out there to really help you?
Oh my god I loved today so much. Hanging out with like minded mamas all of whom gained weight after having their babies, all of whom know that diets don't work and only re-education, healthy eating, exercise (though not too much) and a healthy attitude will get you to a fit, strong, healthy body."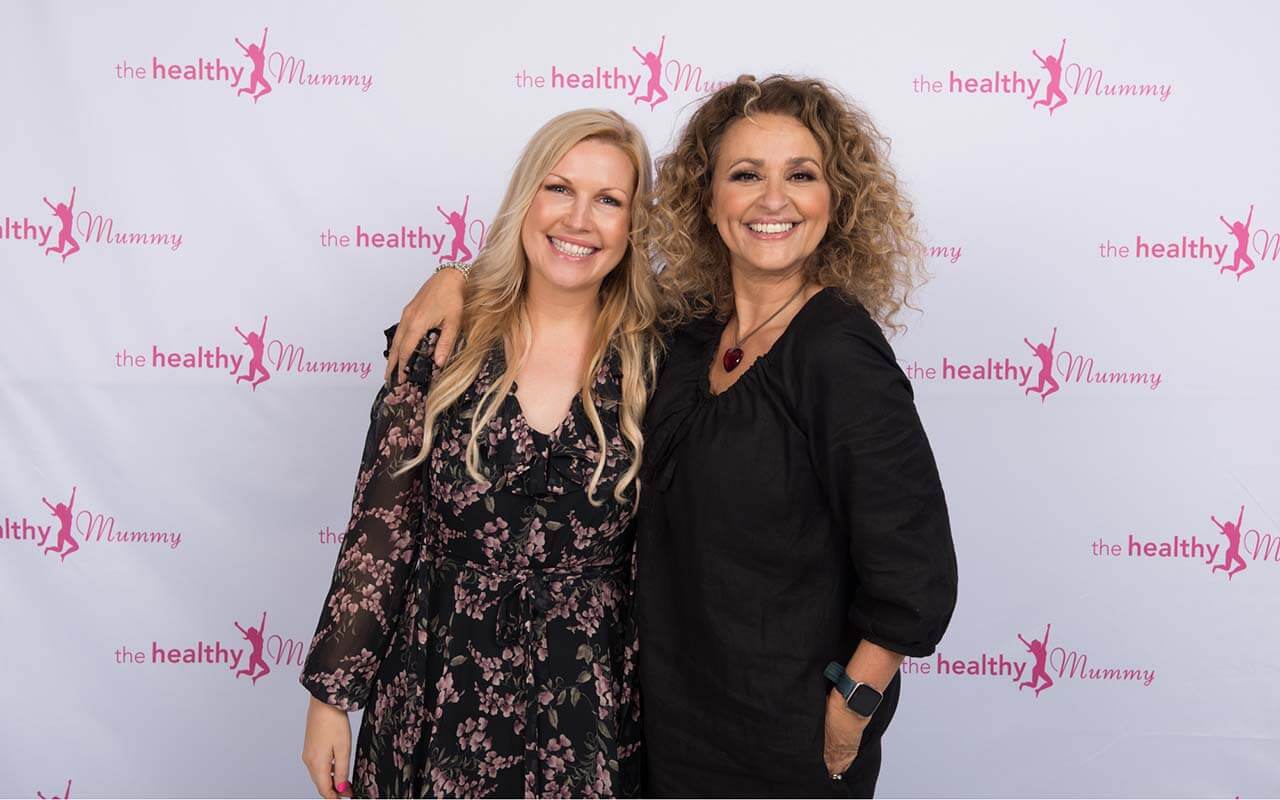 Help our daughters and granddaughters be free of body issues
"And that if we want our daughters and granddaughters to be free of the many body issues we've endured then we have to show them how to love who they are by showing them the best example! Show them to eat everything( yes cake too) in moderation, show them that keeping fit is fun and to let them hear us saying how damn fine we are!