The Healthy Mummy is taking the world by storm and uniting mums of all shapes and sizes to be BODY CONFIDENT.
Rhian Allen, the founder of the Healthy Mummy weight loss empire kicked off the 2nd leg of her world tour by flying six INCREDIBLE mums who together have lost OVER 20 STONE on the 28 Day Weight Loss Challenge to New York for an EPIC 'body confidence' photo shoot and a day of pampering and celebration.
This photoshoot is part of World Healthy Mummy month which will be running through July 2019. Designed to unite mums of all ages and sizes from around the globe to live happy, healthy lives and be BODY CONFIDENT.
Additional photo shoots are taking place in Sydney and London this month!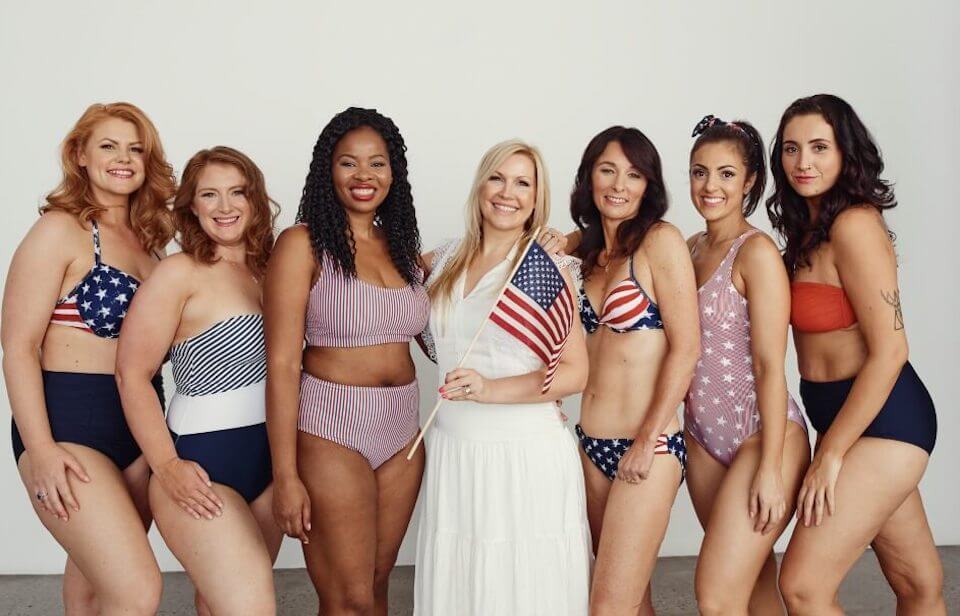 These healthy mummies have together achieved huge weight loss goals and overcome mental and health issues by following The Healthy Mummy's 28 Day Weight Loss Challenge.
Watch their amazing day and read about their incredible stories below.
Cindy Siegemund lost 3.9st and has got her high blood pressure back to normal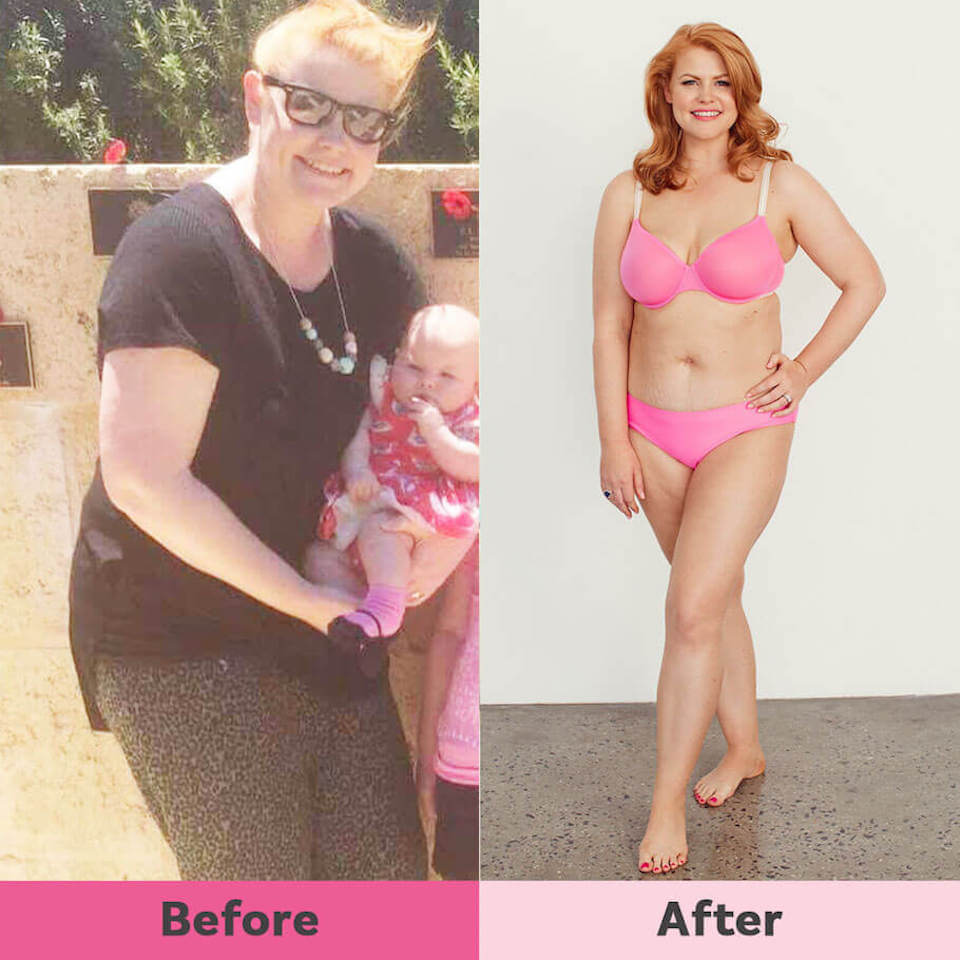 37-year-old mum Cindy has lost significant weight (twice) with the Healthy Mummy's 28 Day Weight Loss Challenge. First, after her 1st baby was born and again following the birth of her 2nd baby. She is down from 16.7st to 12.8st.
She says "The Healthy Mummy has been a huge inspiration to me to live a healthy lifestyle and provides healthy recipes for my family that are easy and delicious.
Maintaining a Healthy Mummy lifestyle has not only restored my confidence but has created a foundation of healthy eating for my children".
Cindy credits the support from the mums on The Healthy Mummy Facebook Support Group for inspiring her to get back on track whenever she has hit road bumps in her weight loss journey. You can join the UK group here.
She says "I now live a life where food is not the enemy and exercise is fun.  And my blood pressure levels have dropped from high to normal without the need for drugs".
Samara Syed lost 2.7st and overcame postnatal depression and anxiety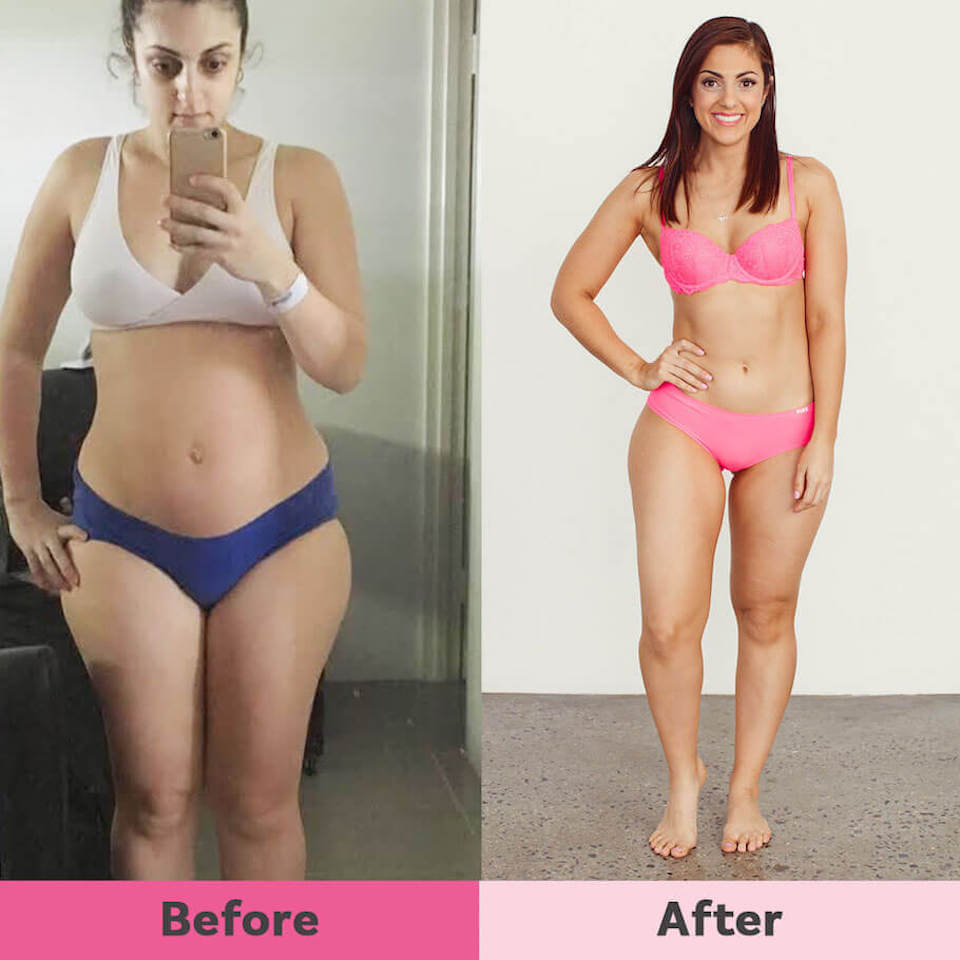 Racked with anxiety and suffering postnatal depression after the birth of her second daughter 30-year-old Samara Syed signed up to the Healthy Mummy in a desperate attempt to find herself again. She did that and so much more.
She says "The day I joined The Healthy Mummy 28 Day Weight Loss Challenge was the day I made the conscious decision to put myself higher on the priority list. It was the day my life changed and the day I realized I was worth it!.
Samara lost 2.7st (down from 12.1st) in 8 months with Healthy Mummy 28 Day Weight Loss Challenge and has successfully been toning and maintaining her body ever since.
She says "The Healthy Mummy has not only helped me lose 2.7st but has helped me gain so much!  I am now the happiest, healthiest, most confident version of myself. I have beaten depression and am living my best life. 
Being a single mum-of-two Samara admits life has not always been easy but she loves that she has become a positive role model for her daughters and can show them how to have a healthy relationship with food and exercise.  Not only do her daughters join in with her meal prepping they see exercise as a way to have fun.
My goal is to show the 'every day' mum that it is possible to reach your health and weight loss goals with The Healthy Mummy. It's not a fad and it is maintainable".
Melanie has lost 9.3st and gained the strength and confidence to battle huge personal and health obstacles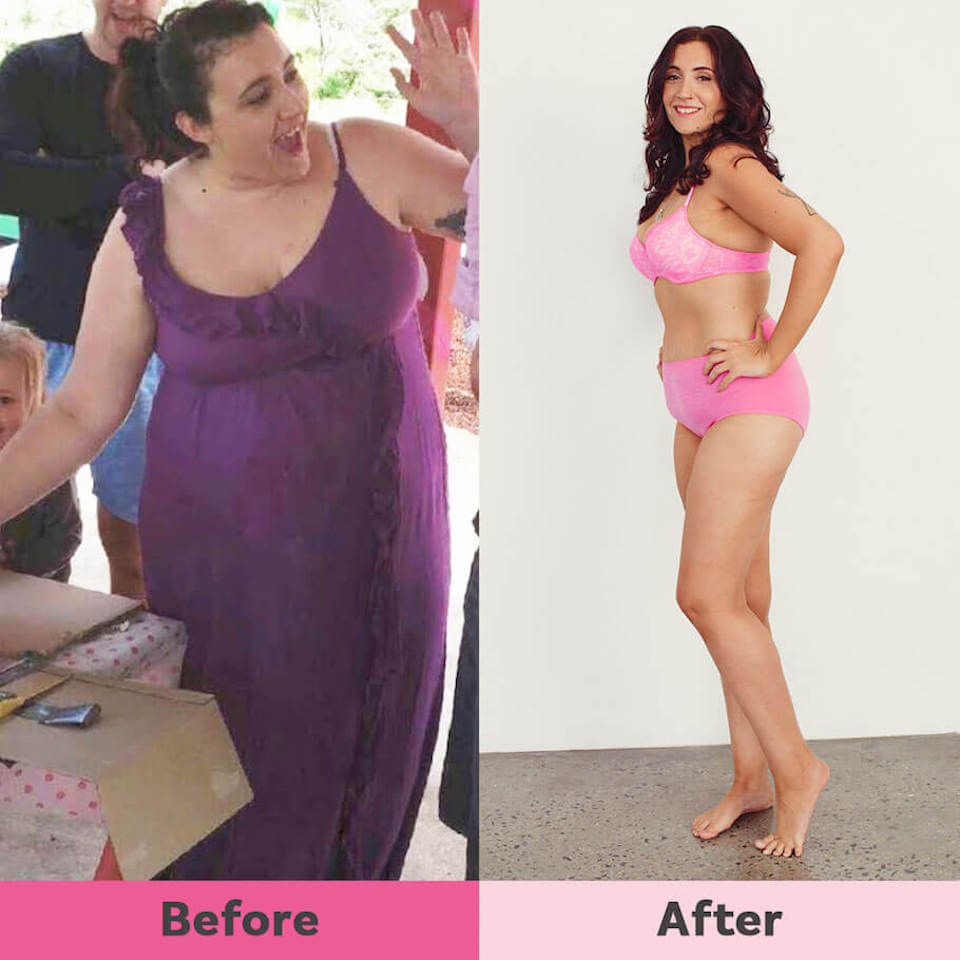 28-year-old mum Melanie Arnold-Stemm's weight loss journey has been anything short of plain sailing. This COURAGEOUS mum has taken more blows than most. However, since losing weight and almost half her body size and becoming mentally and physically stronger she is tackling each obstacle like a true warrior.
Melanie started her Healthy Mummy weight loss journey shortly after her difficult marriage ended. At the time she weighed 21 st and was suffering several health issues including scoliosis, respiratory issues and illness that made her lose consciousness due to her heart rate either spiking or falling at super fast speeds.
Since losing 9.3st (down from 21 st) and improving her health she says "Losing consciousness used to happen to me up to 10 times a day. Now I'm lucky enough to have it happen once or twice every couple of months! This is HUGE for me!".
In addition, she has been caring for her mum who was diagnosed with terminal lung cancer. Living on a super tight budget, Melanie would do a 3 hour round trip 4-5 days a week to visit her mum, taking meals that she prepped from The Healthy Mummy Challenge App.
Melanie says "Mum was initially given 3-6 months life expectancy and with the help of her eating nutrient-rich healthy foods, along with her treatment, she is still here. And has been downgraded from terminal to incurable.  Essentially meaning that the life expectancy is now years instead of fast-moving, which is a massive turnaround!"
More recently Melanie received yet another setback "I was told I have cancer cells. Thankfully they are non-life-threatening however I also discovered my ovaries have over 43 very large cysts. So along with the cancer cells, I have been told that a full hysterectomy and cancer treatment will be likely".
Although this might mean no more children for Melanie, she remains strong and focuses on the positives since beginning her weight loss journey. She says "I am super thankful for my daughter and also for my wonderful partner". 
Not only has Melanie inspired many other mums with their own weight loss journeys she says "I have made beautiful life-long friendships, which is the biggest win for me. I was always feeling like the odd one out, the black sheep of the family, and my confidence to be myself around others was shot. I've now got 'ME' back! 
Phila says "The Healthy Mummy Challenge App is like having a dietitian and personal trainer in my pocket 24/7"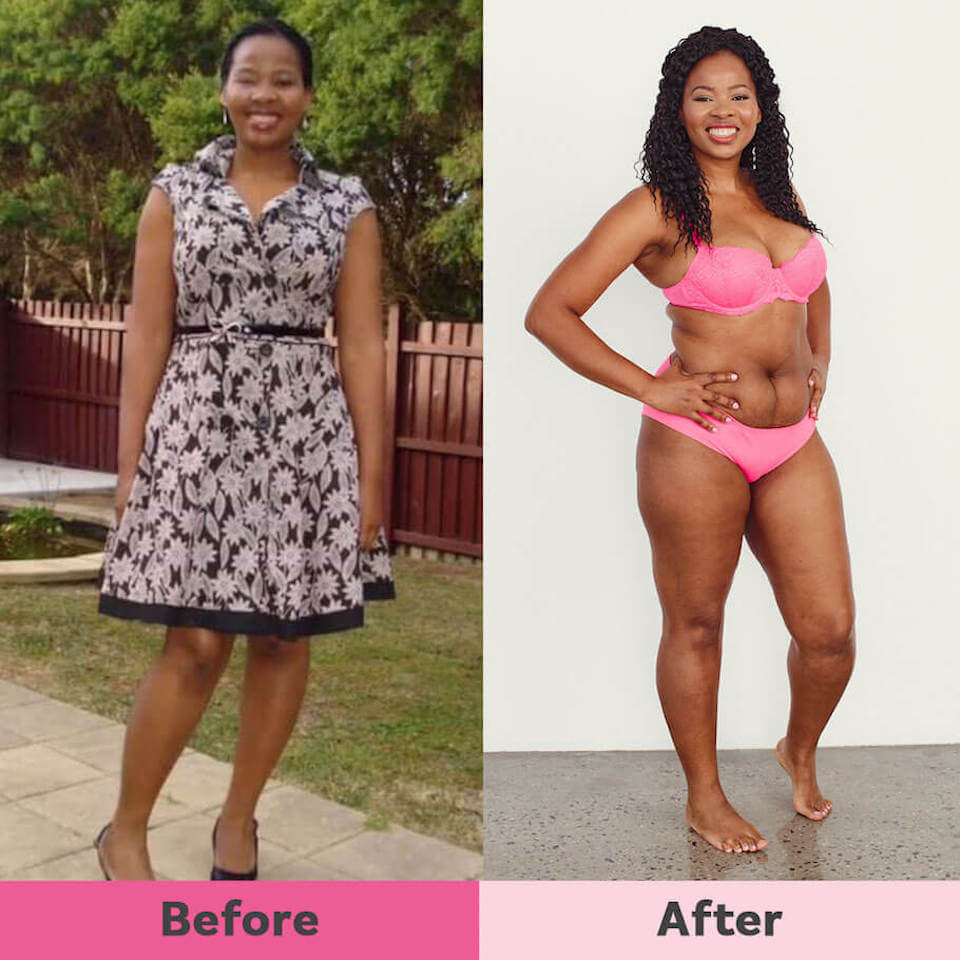 40-year-old mum-of-two Phila has lost over a stone (starting at 12.9st) with the Healthy Mummy 28 Day Weight Loss Challenge and now has more than enough energy to keep up with her two active children.
She says "The Challenge App is absolutely amazing! There are over 4,000 recipes on there and also lots of exercises to do, at your own pace and at any time of day! It's like having a dietitian and a personal trainer in my pocket 24/7.
I cook very delicious and healthy meals which my whole family enjoys.
The Healthy Mummy has helped by making me feel better about myself and given me my body confidence back".
In addition to going down 2 dress sizes (from size 14 to size 10) she says "I now have lots and lots of energy and can run around playing with my kids".
Christine has lost 2.7st and overcome back and joint pain and fatigue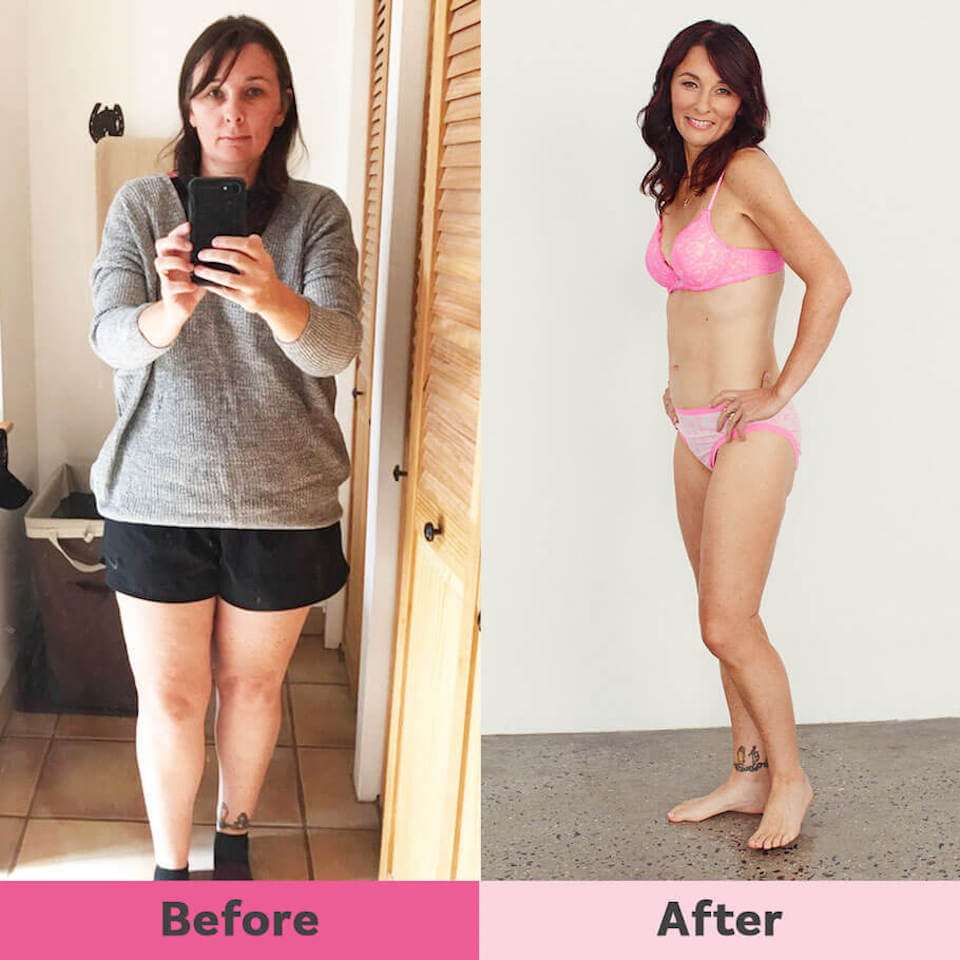 After losing 2.7st (down from 11.7st) by following The Healthy Mummy 28 Day Weight Loss Challenge meal plans and exercises, 48-year-old mum Christine Mazany is fitter and healthier than she has ever been. And has energy levels she never thought possible at her age.
She is now training for the Las Vegas marathon, along with her daughter from New Zealand.
When Christine started her Healthy Mummy journey back in June 2017 she weighed 11.7st, was constantly tired and suffered back and joint pain.
Now at 48 and feeling fabulous she says "The Healthy Mummy has changed my whole family's life.
Not only have I lost 2.7st, but my husband has also lost 17 lbs and my daughter has lost 2.1st by making healthy meal choices too. And that's a win in my book!.
I have gained self-confidence and energy levels I never thought was possible in my late 40's. 
The Healthy Mummy has helped me see that losing weight isn't a diet. It's not just food, it's a lifestyle change. It is about enjoying the foods in the right portions and made healthier.
It's also about moving and making the most of what you have to exercise. Anyone can do this, you don't need any expensive equipment. It's all in the Healthy Mummy Challenge App.
I am now the fittest I have ever been. I'm the weight I was when I was 21 but a much fitter and healthier person to go with it. And no more back and joint pain.
Robyn has lost 1.2 st in less than 6 months and says "the Challenge App has changed my life"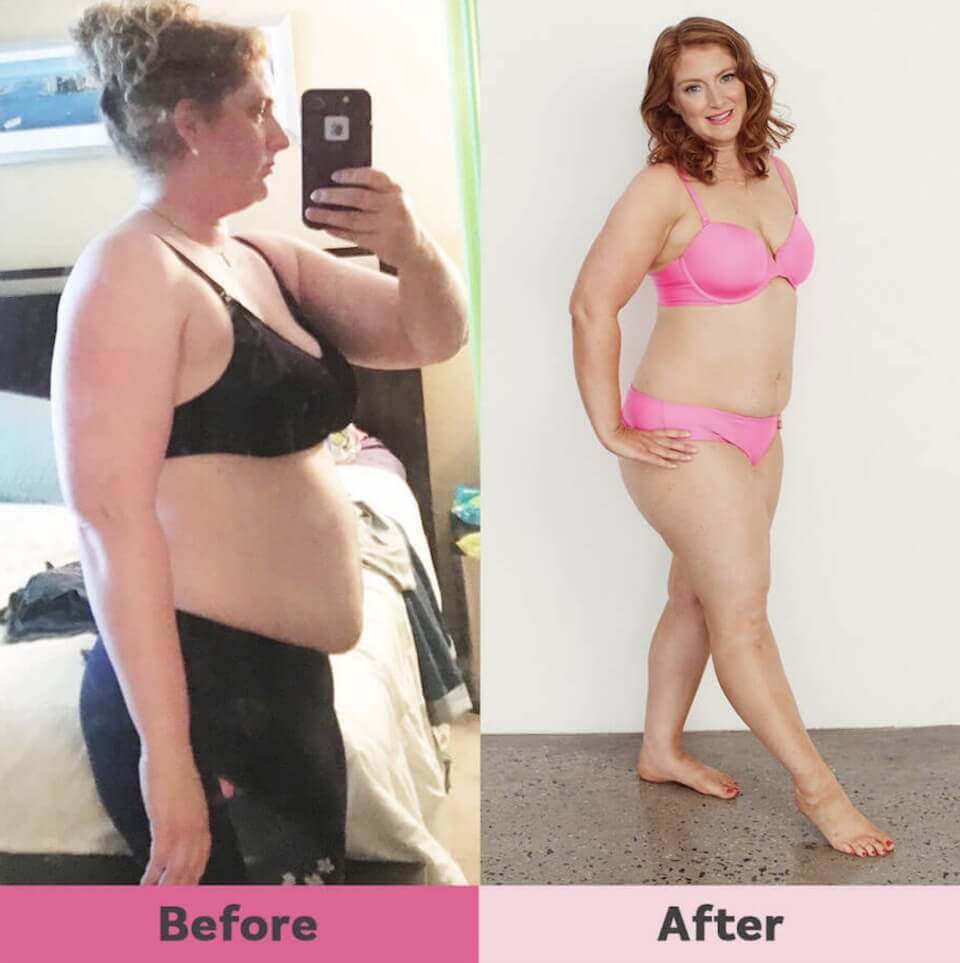 35-year-old mum-of-2 Robyn has lost 1.2 st (from 14.3st) in less than 6 months and is well on track to achieve her goal weight loss of 2.8st by the end of the year.
Robyn joined The Healthy Mummy 28 Day Weight Loss Challenge after struggling to lose weight following the birth of her 2nd child.
A difficult pregnancy and doctor ordered bedrest led Robyn to gain over 3.5st with her second pregnancy.
Feeling uncomfortable Robyn says "having to buy clothes double-digit sizes after my daughter was born was horrible. I literally fell into a depression and I didn't understand that despite breastfeeding, my weight wasn't falling off as it had after having my first child.
Although Robyn was determined to lose weight her main motivation was to set a good example to her daughters. She wanted to show them that she could be a working mum and still make time for her own health and wellness.
This busy mum says "the Challenge App has CHANGED my life. I love the ease of picking/planning all of our meals by serving size. Then I am able to print a grocery list and get to the store.
I stay under budget as I only buy what's on the list so it's been worth every penny to me.
I am forever grateful for the ease and organization this provides for me and my family.
Not only is Robyn feeling more energized to keep up with her kids she says "I am feeling better, lighter and even see my skin looking healthier".
The Healthy Mummy team would like to congratulate these six incredible mums for achieving AMAZING results with the Healthy Mummy 28 Day Weight Loss Challenge and for being such great sports during our first New York body confidence photo shoot.
Your POSITIVE ENERGY was ELECTRIC!
Are you ready to kick-start your weight loss?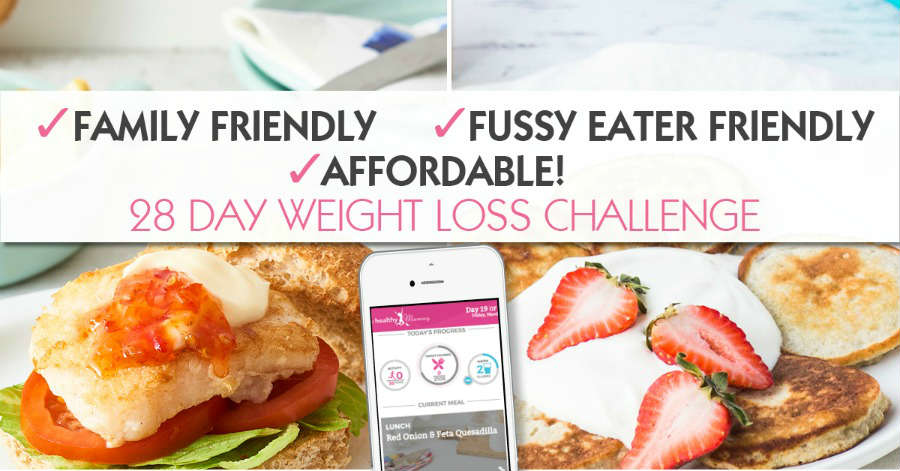 Want to shift your baby weight but feel like you have NO TIME in your day to exercise and eat healthily? That's where the Healthy Mummy's 28 Day Weight Loss Challenge can help.

Our Challenge entails: 
28 days of at home exercise routines (no gym needed) – with video instruction
Customisable and breastfeeding friendly meal plans
Time-efficient exercises for busy mums – under 30 mins
Challenge combines Pilates exercises with interval and circuit training (HIIT)
Suitable for basic to advanced fitness levels.
Home to thousands of EASY-TO-MAKE recipes.
To find out more about joining the 28 Day Weight Loss Challenge for £1 click here.
PLUS – connect with THOUSANDS of other mums on the 28 Day Weight Loss Challenge by joining our free support community here