I am very excited to say that The Healthy Mummy is officially launched in the UK and I am so excited! (you can see the UK website here)
I have just spent the last weeks in the UK –  meeting with our Healthy Mummy UK team, meeting our UK suppliers, starting the UK Healthy Mummy Smoothie manufacturing and the funnest part was giving 4 UK mums who have been using our plans a fantastic makeover and photoshoot
The Healthy Mummy has been helping mums get healthy and lose weight for nearly 8 years and as I am from the UK – I am so happy that we have now launched into the UK and are supporting mums in the UK.
Here's a little summary of what I got up to in the UK this past couple of weeks
London
London was so much fun and it was great to take my two little boys around the sites
The photoshoot with 4 amazing mums
It was amazing to meet Siobhan, Sarah, Natalie and Gemma all of whom are amazing mums and have transformed their health and bodies and I had so much fun on the day.
These amazing mums lost 7 stone on our Healthy Mummy Plans and you can read their stories here.
Ashford Kent
I was so excited to spend time in the factory where we are manufacturing our Healthy Mummy Smoothies in the UK.
You can go here to find out all about the UK Smoothies
Taste testing
It was so much fun to do taste testings or Healthy Mummy Smoothies and 28 Day Challenge food with UK testers! And the verdict was a BIG thumbs up!
Exercising everywhere I went
I travelled a lot in the UK, and I made sure I did as much exercise as I could wherever I went – here are some of my photos!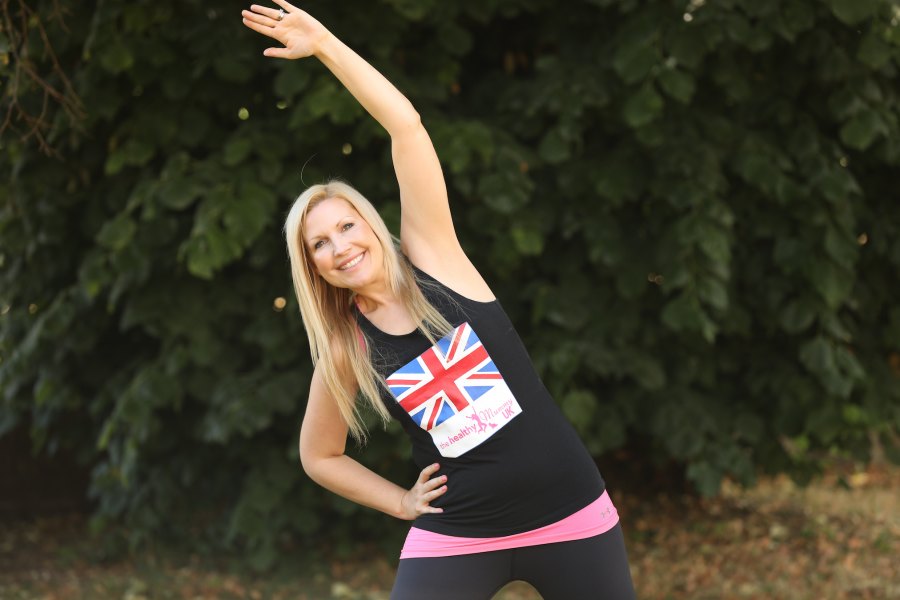 I am so excited about our UK launch and supporting UK mums to healthy and balanced weight loss – with 24/7 support!
You can learn more about why I started The Healthy Mummy here