Science. It's a wonderful thing. 
It has helped a gay couple in South Africa become the first in history to both father triplets, via a surrogate.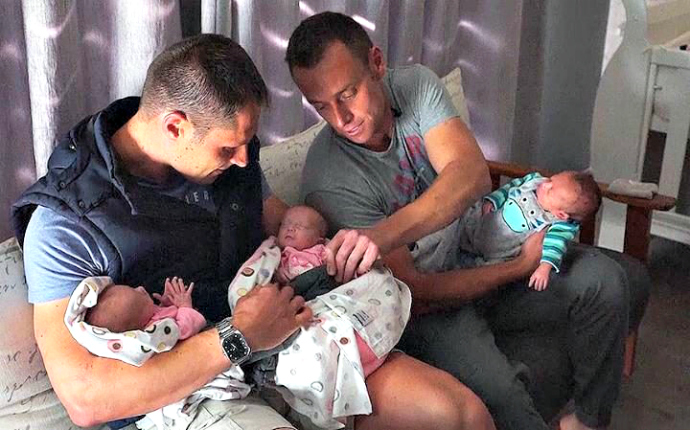 If your brain can't process that, let me explain.
Each of the men's sperm was used to fertilise two eggs and one the eggs split, causing one set of identical twins with the DNA of father number 1 (and the surrogate) and the single baby having the DNA of father number 2 (and surrogate). 
So all three babies don't have both fathers DNA, that's actually impossible. But all 3 babies grew inside the surrogate and have that special bond forever.
This is honestly beautiful. It makes my heart burst with happiness to see two people who love each other, get to experience the joys and triumphs of parenthood. And to be the first in history to both be biologically connected, is truly amazing. 
Get your FREE Meal Prep Recipe Pack
If you want to get into meal prep join our 28 Day Weight Loss Challenge.
And right now you can get your FREE meal prep recipe pack to see what the recipes are like and get LOTS of tips on how to meal prep