We are super excited to announce that our new Healthy Mummy Gets Chatty Podcasts are now available! 
The podcasts will cover all areas around Mums health, well being and weight loss. You'll hear advice and discussion from Nutritionists, Doctors, Fitness Trainers and Mental Health Professionals, as well as real life stories from mums in our community.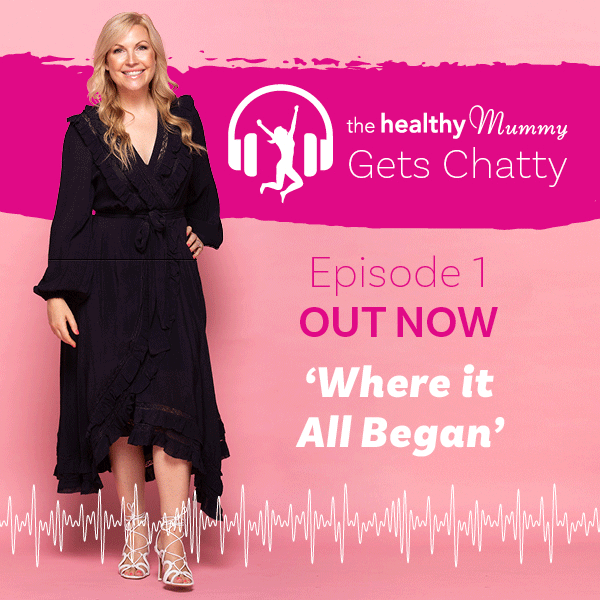 These exciting new podcasts, released regularly, will help keep you motivated and inspired to live a healthier life. Mums in our community are loving them!
Melanie Arnold-Stemm says, "Simply inspiring! Listening to all the women who have changed their lives, a lot of which worked through struggles and still managed to kick butt is AMAZING! I can't wait to hear more!"
Bec Ashforth says, "love love The Healthy Mummy podcast! I can pop on my head phone's once the little people are down  and get hot tips and inspiration for the week ahead"
"The Healthy Mummy podcasts are a great way to get extra motivation and learn tips on staying focused"  says Kerrie O Brien, "I love them!"
Join us today via Itunes or your favourite Android App, or get the latest episodes below:
PODCASTS AVAILABLE
Hear how the Healthy Mummy got started as Rhian Allen chats to Healthy Mummy nutritionist Cheree Sheldon about food and meal plans and what's coming next for The Healthy Mummy. Get the podcast here
Motivation: Two real mums from The Healthy Mummy community share their tips to getting and staying motivated! Get the podcast here
Meal Prep: Healthy Mummy founder Rhian Allen chats to one of our Meal Prep Queens and Healthy Mummy of 2, Kaitie Purssell, about her top tips to meal prepping and meal planning. Get the podcast here
Overcoming Fussy Eaters: Cheree Sheldon chats to fellow nutritionist and feeding specialist Ruth Fellowes about bringing calm to the dinner table and how to teach your kids to love food. Get the podcast here
PCOS and Diet: Cheree Sheldon chats to naturopath Sonia McNaughton about the connection between Polycystic Ovarian Syndrome (PCOS) and eating habits. Get the podcast here
Fertility Weight and Men: Rhian Allen chats to Dr Andrew Orr about how men with weight problems can lead to infertility issues. Get the podcast here
No more picky eaters: Cheree Sheldon asks Valerie Gent, a paediatric feeding specialist,  her top 3 tips to teach kids how to love to eat. Get the podcast here
Motivation: Cheree Sheldon chats to Lucy Ellis, a womens-only hypnotherapist, about how to tap into motivation, which we know is the key driver of change. Get the podcast here