Whether you're starting out on a new weight loss journey, or whether you just need an extra bit of motivation and guidance to help keep you on track, you'll find so much support in The Healthy Mummy Community. 
Every month we select a group of real mums like you, who are changing their lives and living The Healthy Mummy lifestyle. They are there to share tips and help guide you through the 28 Day Weight Loss Challenge.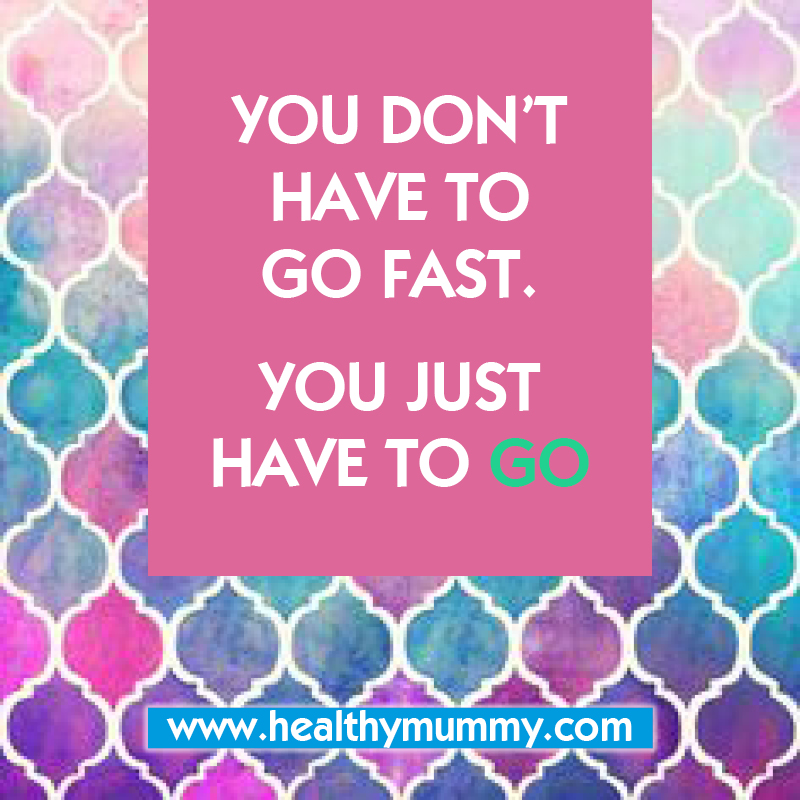 Today we'll meet five of these amazing women who share their own weight loss stories and give invaluable advice to help you smash your goals.
Join thousands of mums and change your life with The Healthy Mummy's 28 Day Weight Loss Challenge.
Meet Julie Ann 
"Hi, I'm Julie 45 from Preston, I'm excited to be one of your Motivating mum's this month."
"I live with my husband and son who is 22, I'm mum to 3 children, ages 25, 23 and 22, I'm also Nannie to Harley 5 and Phoebe-Rose 19 months.
I joined The Healthy Mummy at the end of July 19 after coming across an advertisement on Facebook, within the first few months I had lost 3 stone, I'm now just over 7 stone in on my weight loss journey and loving every minute of it, I've gone from a size 30 to 20/22.
I suffer from fibromyalgia so doing daily workouts to keep my body moving and mobile is important for me.
The health benefits I've noticed since joining The Healthy Mummy is my anxiety is easing, I'm able to do workouts for longer, I'm healthier and fitter than I've been.
I love the 28 Day Weight Challenges because they really do work! They are  family friendly and easy to follow.
Some of my favourite recipes include: cashew fried rice, cheesy taco pasta, two ingredients pizza, air fryer carrot cake with frosting and Healthy Mummy Smoothies."
Julie's Goals for May
Maintain 2-3 litres water daily
Daily workouts and challenges
Loose 4lb
Get stronger
Julie's Tips for Success
Snack prep! I find having snacks to hand keeps me away from store-bought naughties.
Spend time having a look at the app, explore around it a little, it's full of handy useful things
Stay hydrated! I have fruit tea daily to help me keep on track with my water intake.
Meet Olga Holic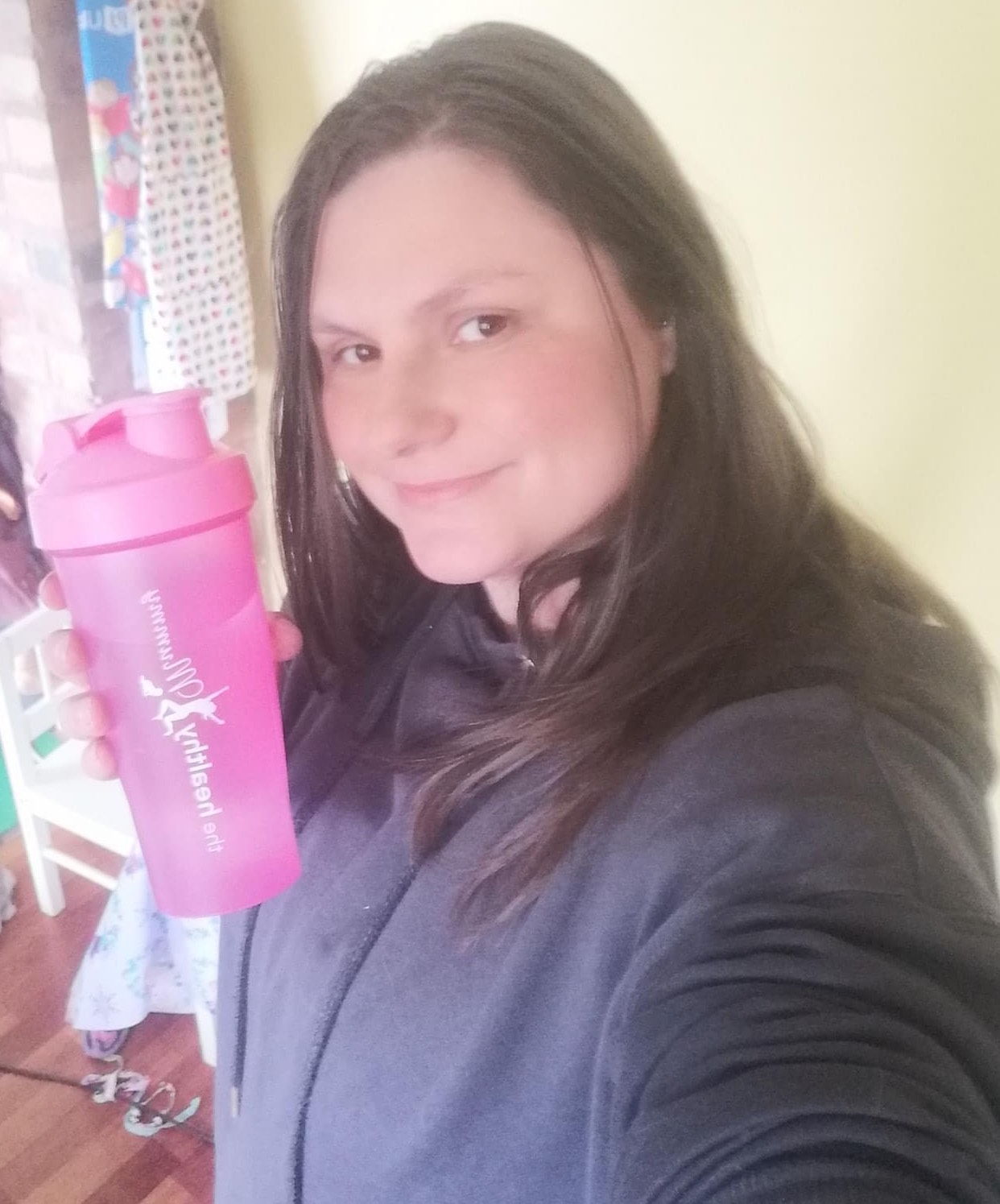 "Hi, I am a mum of 2 (3 and a half and 5). And a very fluffy border collie. I'll be 34 this month."
"I originally joined The Healthy Mummy back in January 2019 and quickly became a lifetime member (very grateful I did as it was so easy to get back into it when I realised I needed to). I've always used some of the recipes but stopped doing it for a bit and gained a huge amount of weight over the lockdown especially over the last one. I have been back on track with The Healthy Mummy for a month (as well as starting c25k) and can already see the results with my waist definitely going in."
Olga's Goals for May
"This month I'd like to get fitter and will be focusing on my tummy. I'll be honest I've felt my mental health hasn't been great, thanks to the lockdowns but The Healthy Mummy definitely gives me positivity. Having a healthy cooked meal makes me feel better and because I have the meal planner and everything in that I need to cook it.
When I eat better I've noticed my girls eat better. It is so important to have a healthy diet from an early age. When they want a snack they are now more likely to grab a piece of fruit or one of my Healthy Mummy snacks than ask for sweets or chocolate. Current favourite snack is the best brownie mug cake (I've stopped buying chocolate this gives me my chocolate fix)."
Olga's 3 tips for Mums getting started
It's hard to make lots of changes so start by making them one at a time.  Do you often skip breakfast? If so make sure you have breakfast ready the night before, Healthy Mummy has some amazing recipes.
Water, plenty of water is key! Get a water bottle you like and carry it with you everywhere (personally I suggest getting an insulated bottle as then you get a nice cold drink even when it's hot outside).
If you have a day when you've not stuck to Healthy Mummy it doesn't matter, it's only one day!
Meet Natalie Bell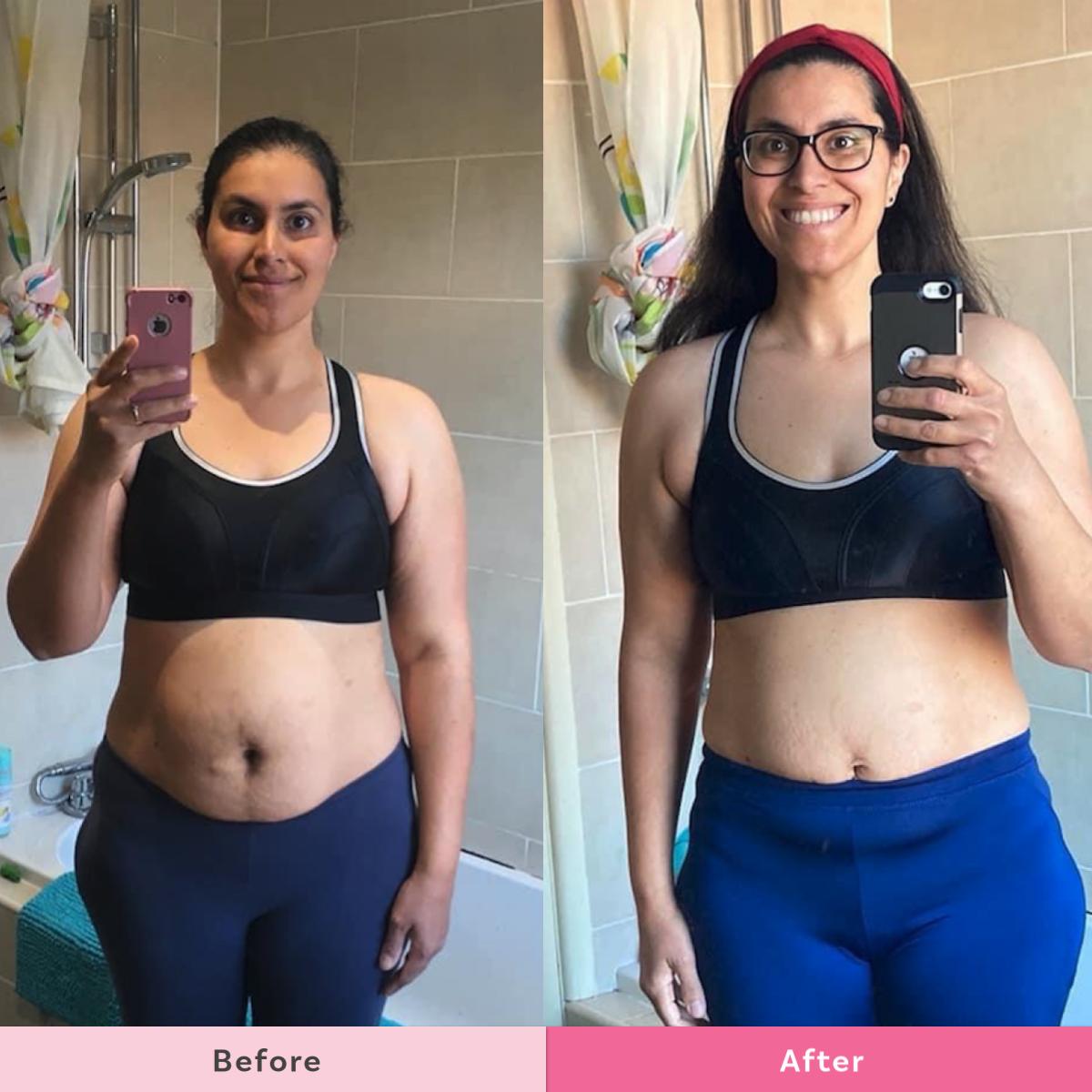 "Hi! I'm Natalie, I'm 40 and live in Yorkshire with my hubby and 4 children (11 months, 2, 5 & 7)."
"This month baby no. 4 is 1! So I want to feel the best I can by putting a bit of extra effort in to make every day count. I am going to make sure I keep the basics of drinking plenty of water and stick to my food plan so I can focus on my tummy. It's grown 4 little people so is amazing and I want to see what I can do to look after it.
After dabbling with the Healthy Mummy App I joined the Facebook community group and loved all the positive energy. In August 2020 when no. 4 was 3 months old I decided it was time for me to take control. I love cooking, so the recipes on the App are a real win for me, and we eat as a family so I needed a plan that fit with family life, another tick. The workouts are fantastic and you can find something to suit your mood or focus on a body area.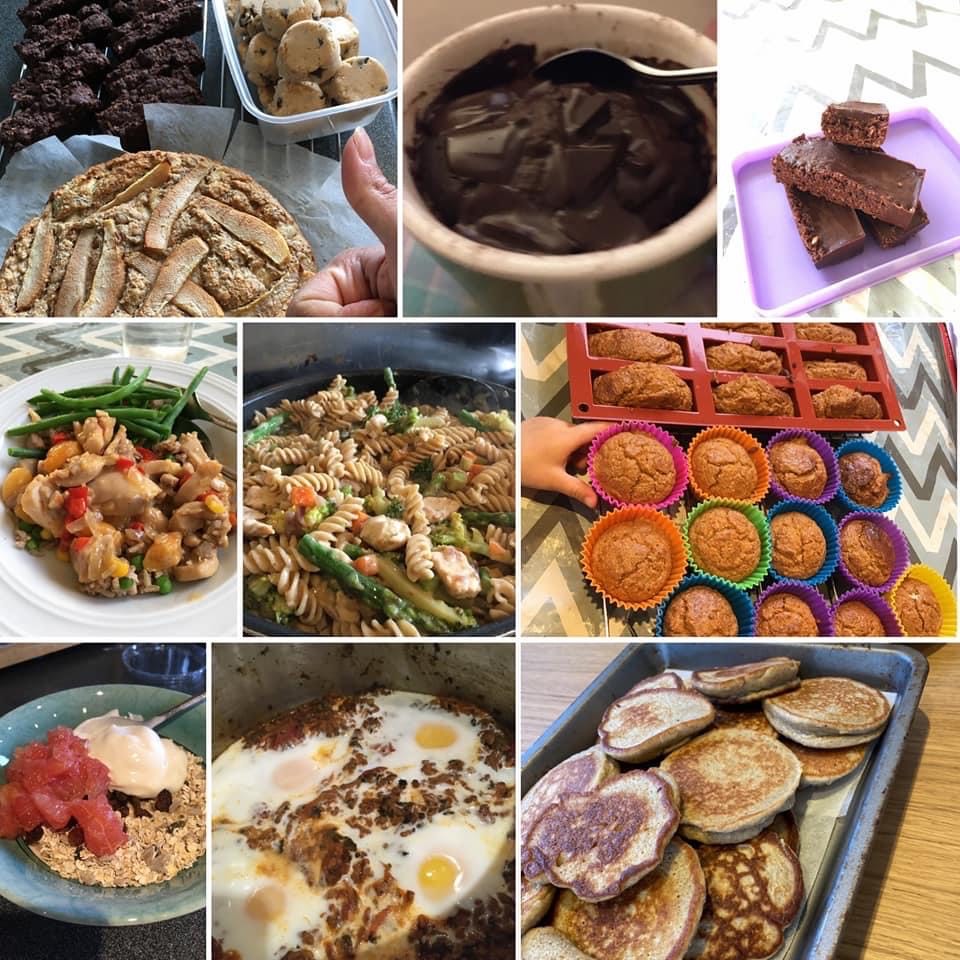 "One of the biggest things I've noticed is how much my tastes have changed. I choose and crave healthier snacks and food. I prefer the taste and now love my water, which I used to really struggle with. I have gone down at least one dress size since then but so many more of my clothes fit me and I'm just so much fitter and able to keep up with my children!
I have set myself the goal of fitting back into my wedding dress for my 10 year anniversary in August but want to really boost myself this month to get going with this!"
Natalie's top tips
Plan your food ahead and make it as easy for you as possible.
Double up cooking so you can stick one in the freezer to make life easier.
Plan in treats so you're never stopping yourself from having anything; there are so many to choose from, my personal favourite is a chocolate mug cake-yum!
Don't give yourself a hard time if you have a bad morning or a bad day, that's life. But if you treat each day as a new start then every small change you make will add up, every good decision made is going to help you reach your goal.
"I'm so excited to see what I can achieve this month…watch out May I'm coming for you!"
Meet Sar McGowan

"Hi, my name is Sarah (Sar), I am a 40  year old Mum of a 7yr old girl, 5yr old boy and our long-awaited little baby girl, 7months. We live in Surrey and, with hubby, are enjoying being a family of 5!"
"I joined the Healthy Mummy in May 2018, when I had reached my highest weight and lowest mental state. I was determined to change and lead as a role model for my kids and finding the Healthy Mummy pop up on my Facebook feed came at the right time for me! I lost over 3 stone in 6 months and had more confidence and belief in myself than I ever had before.
Sadly, due to my Dad taking seriously ill in summer 2019, being ill myself in September-December 2019 and then, after a very long wait, finally falling pregnant with our number 3 in January 2020, my Healthy Mummy journey ground to a resounding halt! I stayed as healthy as I could through a very difficult pregnancy this year and had lost 1 1/2 stone post-birth. With covid and a difficult pregnancy, my mental health has taken a downward spiral through this year but the thought of restarting my Healthy Mummy journey has given me a renewed positivity and I am determined to exceed my previous wins this time.
I have been recovering from an emergency c section since our girl was born and struggled mentally being in lockdown, away from family and friends, homeschooling the big kids and struggling with what I now realise was PND, feeling so isolated. My eating habits were all over the place, skipping meals, grabbing snacks when I could and I am back where I started in 2018 weight wise! I am not happy about this at all and will change this.
After a false start or 2 in the last 6 months, I have refound my spark and desire to succeed and reach my end goals. Having had gestational diabetes in my pregnancy, my latest sugar blood test shows that my sugars are still slightly in the diabetic range. This was the shock and kick up the butt I needed to get myself back on track to be the healthiest I can be for my kids. I have already increased my daily activity to ensure I am doing at least 10000 steps a day, I am only eating healthy mummy meals and snacks again and the result is that I lost 6lb in the last week!
I am so looking forward to starting the new 28 Day Weight Loss Challenge through May!"
Sar's Tips for getting started
Plan ahead! Food prep is such a great way to stick to the plan and to ensure you don't reach for any unwanted high cal snacks. My freezer stash of HM meals and snacks has been one of my best friends since I joined HM. I take a few hours each weekend to prep some snacks and meals and it helps to save time and energy in the week so I can help the kids with their homework and have nice family time in the week.
Keep as active as you can, even if just a walk or some squats, it is all better than nothing and you will find the more you do, the more you will want and be able to do!
Keep hydrated! Water is so good for us, keeping our bodies healthy, our skin clear, our digestive system functioning and so many other ways to keep us healthy! Try to have at least 8 glasses a day.
Be kind to yourself!!! Some days will be better than others and sometimes you just need to take 1 day at a time but always remember how amazing you are and that you have totally got this!
You are not alone! This is the most supportive, friendly, encouraging and motivating group of women I have been fortunate enough to know and we are all here for each other 100%. Always remember you can lean on us if you need to and there is always someone in the group who knows what you are going through!
"I am so happy and excited to be back as a Motivating mum again this month and looking forward to smashing the May 28 Day Weight Loss Challenge!"
Meet Elinore Dissington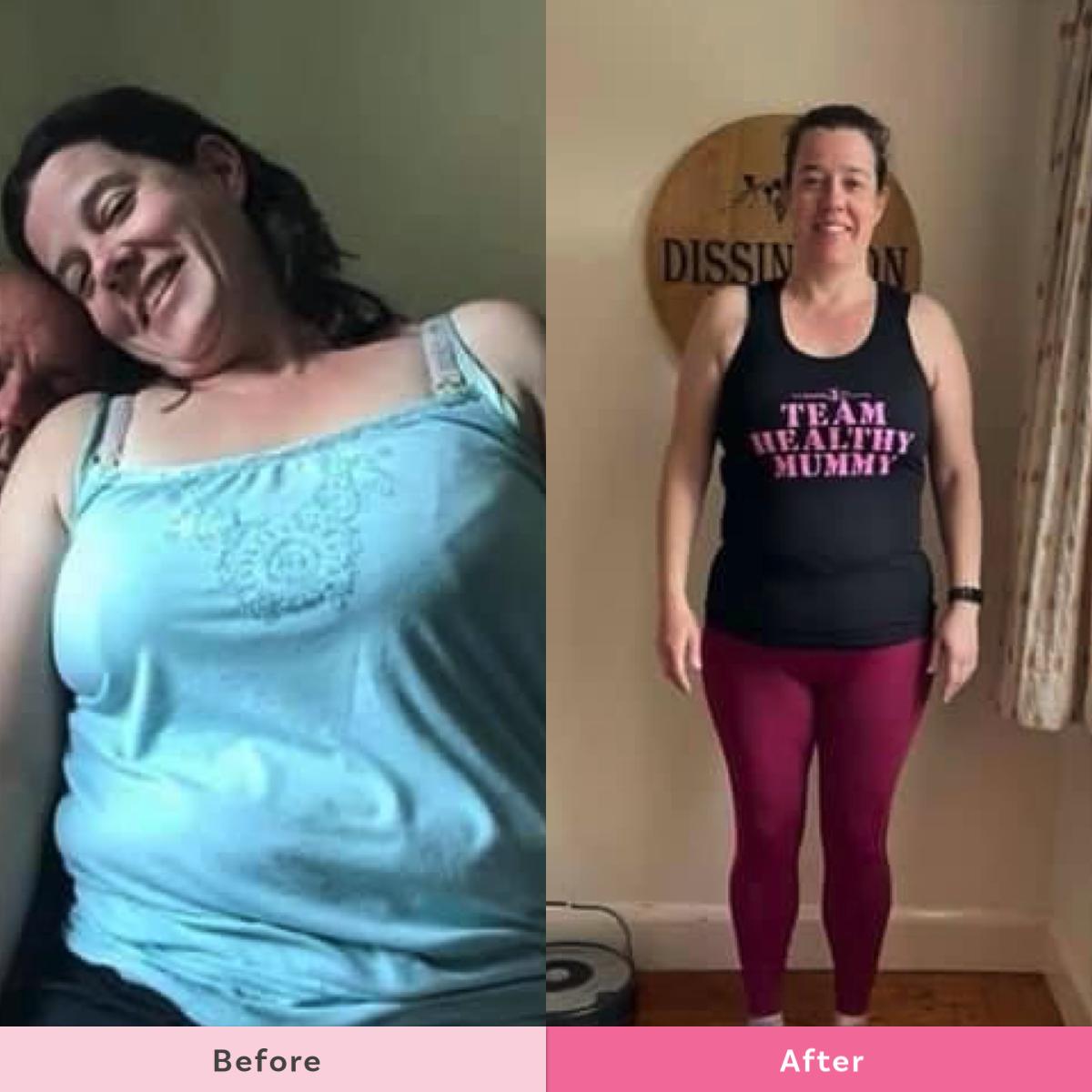 "Hi, I'm Elinore 43, mum to 3 boys, 7 & 5 yr old twins from Hertfordshire by way of Australia and California. So far I've lost 10kg and 19" all over since joining The Healthy Mummy in June 2019."
"The main benefit I've had since starting The Healthy Mummy is more energy, which means I'm able to be more active for my boys. Also, the ability to go for a run without the kids around has helped me mentally, especially during the times of lockdown and homeschooling.
I'm doing The 28 Day Weight Loss challenges for me. For too many years after becoming a mum, I was grabbing food to keep me going, which usually meant high sugar low nutritional value, and finishing off the kids plates, with very little or no exercise. By doing the challenges I'm consciously making the decision to put me first, which in turn will make me a better role model for my kids. It also helps that hubby will eat whatever I give him, so he becomes a good extra vote for the meal."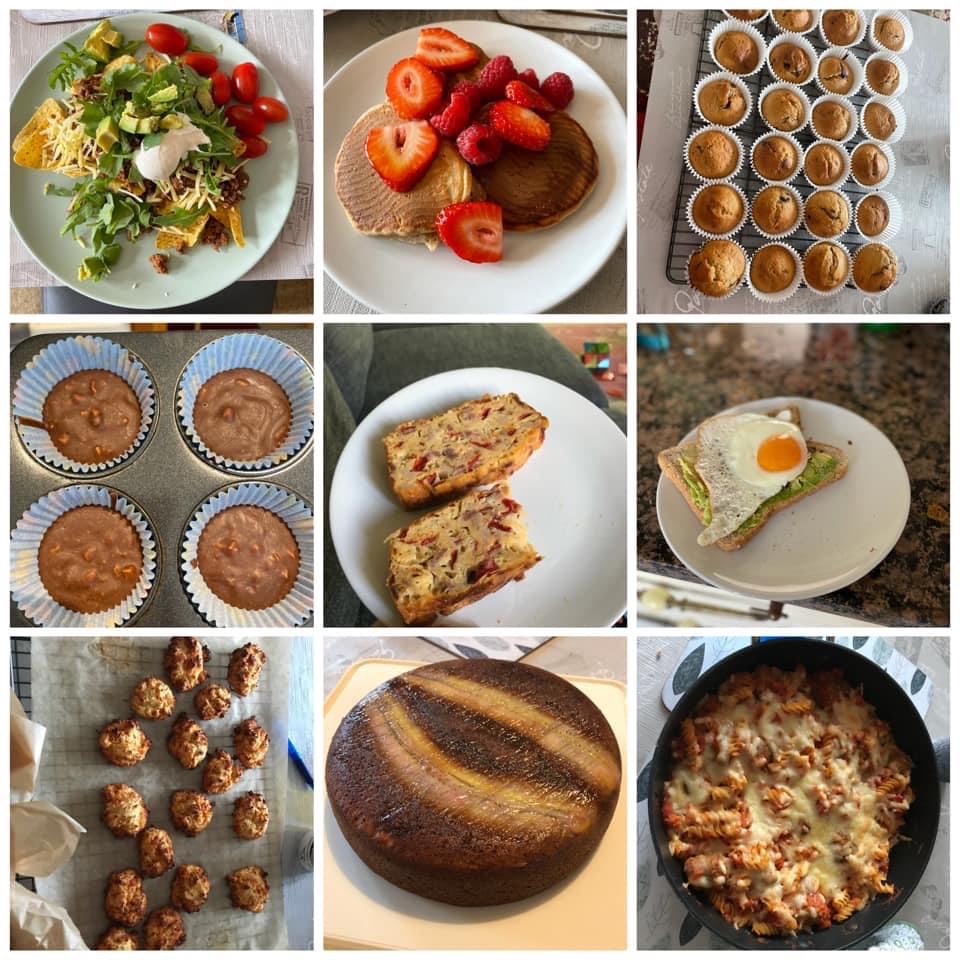 "My favourite meal would be the Stovetop lasagne, Peanut Butter Chicken Curry or the Easy Beef Nachos & favourite snacks are the mint bubble crunch for sweet or Salami & Brie for savoury."
Elinore's Goals for May
12 glass of water per day with a maximum of 4 cups of herbal tea
Complete 3 weight/band workouts per week
Complete the monthly workout challenge(s)
Tone up more
Elinore's Three tips:
Every time you walk into the kitchen or finish in the bathroom have a glass of water
Take your time to have a look at the app. There are so many wonderful features that I am still discovering even after 18 months
Swap your normal meals (burgers/pizza/takeaway) for a Healthy Mummy version
Join the 28 Day Weight Loss Challenge
The MUMS ONLY program which has helped mums lose over 3 million kg
The Healthy Mummy was founded in 2010 by mum of 2 Rhian Allen. Her mission was to help mums get healthy, body confident and strong with a program that FULLY understood what it was like to be a busy and tired mum on a budget.
Today MILLIONS of mums use The Healthy Mummy and we pride ourselves in UNDERSTANDING mums and putting them first.