Congratulations to the royal couple!
Prince Harry and wife, Meghan Markle have announced they are expecting their first baby together and the due date is sooner than you think!
See all the details below.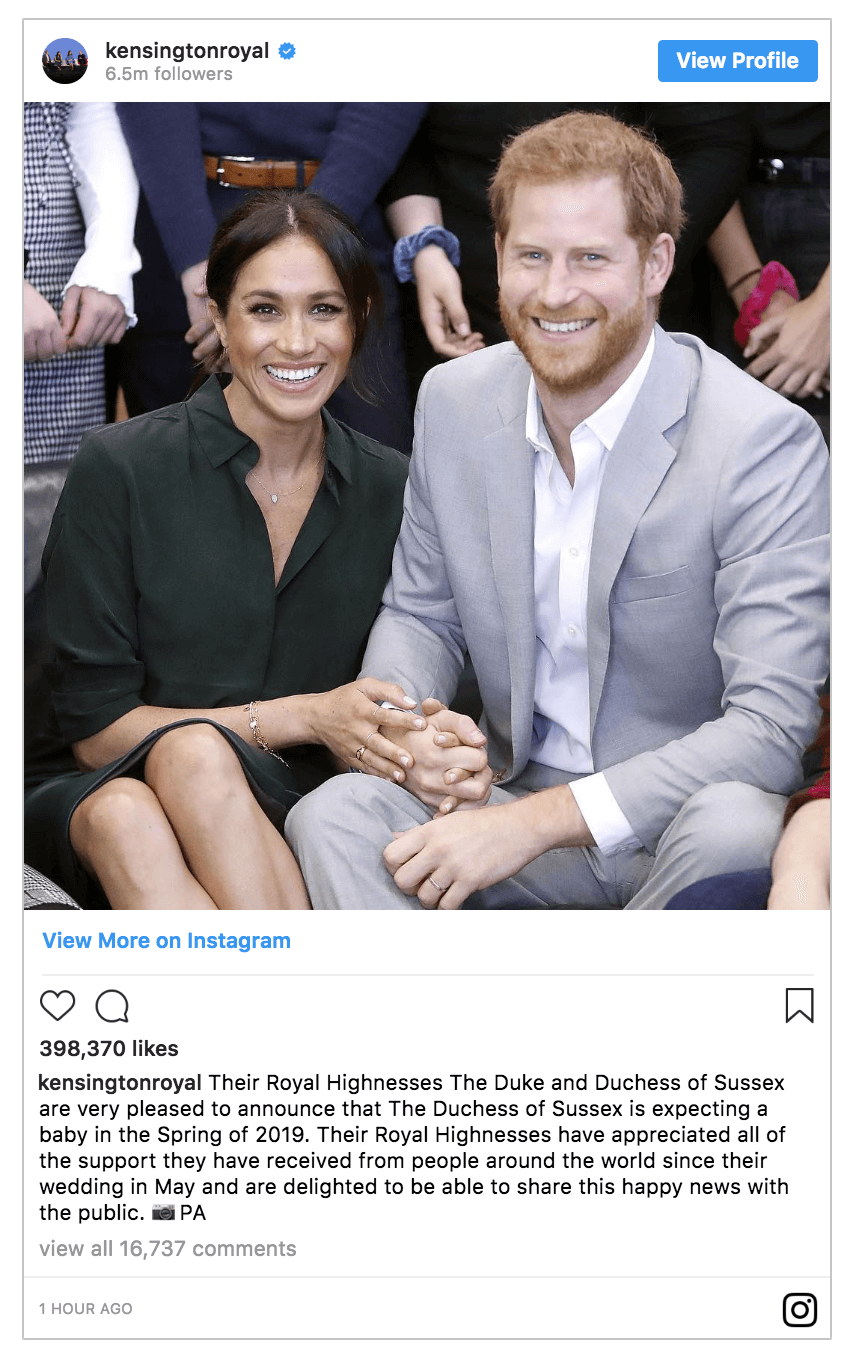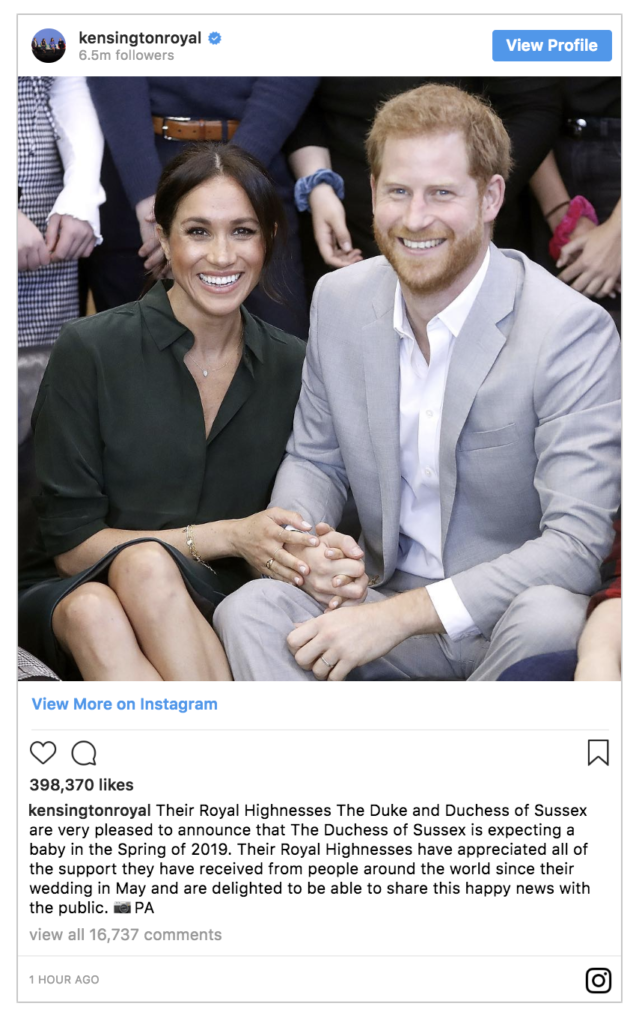 Royal baby on the way!
Kensington Royal Palace announced the news via their Instagram on behalf of the newly married couple and said, "Their Royal Highnesses The Duke and Duchess of Sussex are very pleased to announce that The Duchess of Sussex is expecting a baby in the Spring of 2019.
Their Royal Highnesses have appreciated all of the support they have received from people around the world since their wedding in May and are delighted to be able to share this happy news with the public."
The baby is due in Spring which is only 5 months away! Maybe Meagan and Harry will pick one of these gorgeous famous royal baby names.