Janette Turner has lost her pregnancy weight TWICE with the 28 Weight Loss Challenge and the The Healthy Mummy app!
In fact, she was able to lose 2.5 stone in just six months after giving birth and also reduce the symptoms of her endometriosis pain.
Here's how she did it…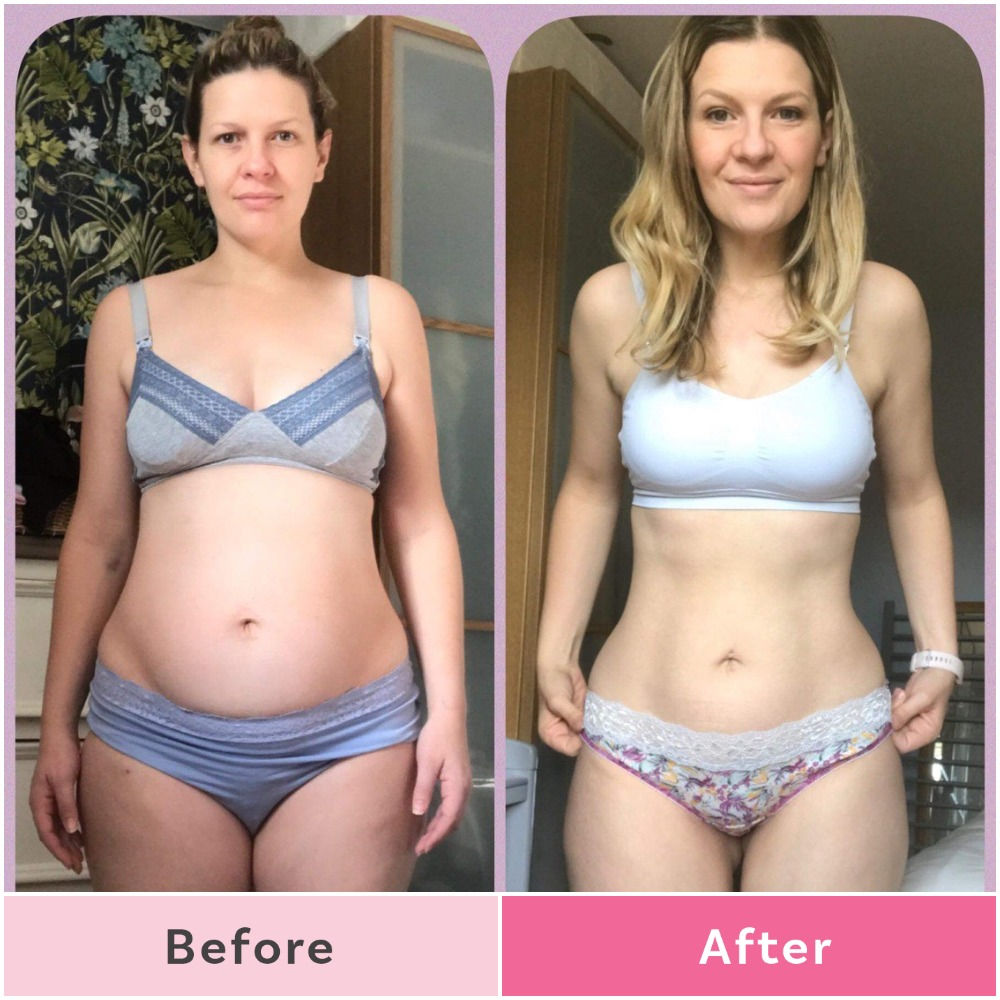 Mum loses 2.5 stone in just six months after giving birth through The Healthy Mummy
The 36-year-old Loughborough-based mum reveals she first saw a Facebook ad for The Healthy Mummy on her 34th birthday.
"I'd had a bad day in terms of hating all the photos of my from the day and thought what have I got to lose?!" says the mum-of-three.
"The first time round I lost just over 2 stone in around 9 months, I put most of that back on in pregnancy but was within the healthy weight gain for my starting weight. Second time round I have lost a little more, currently at 2.5 stone in 6 months.
"That's the equivalent of my three year old!"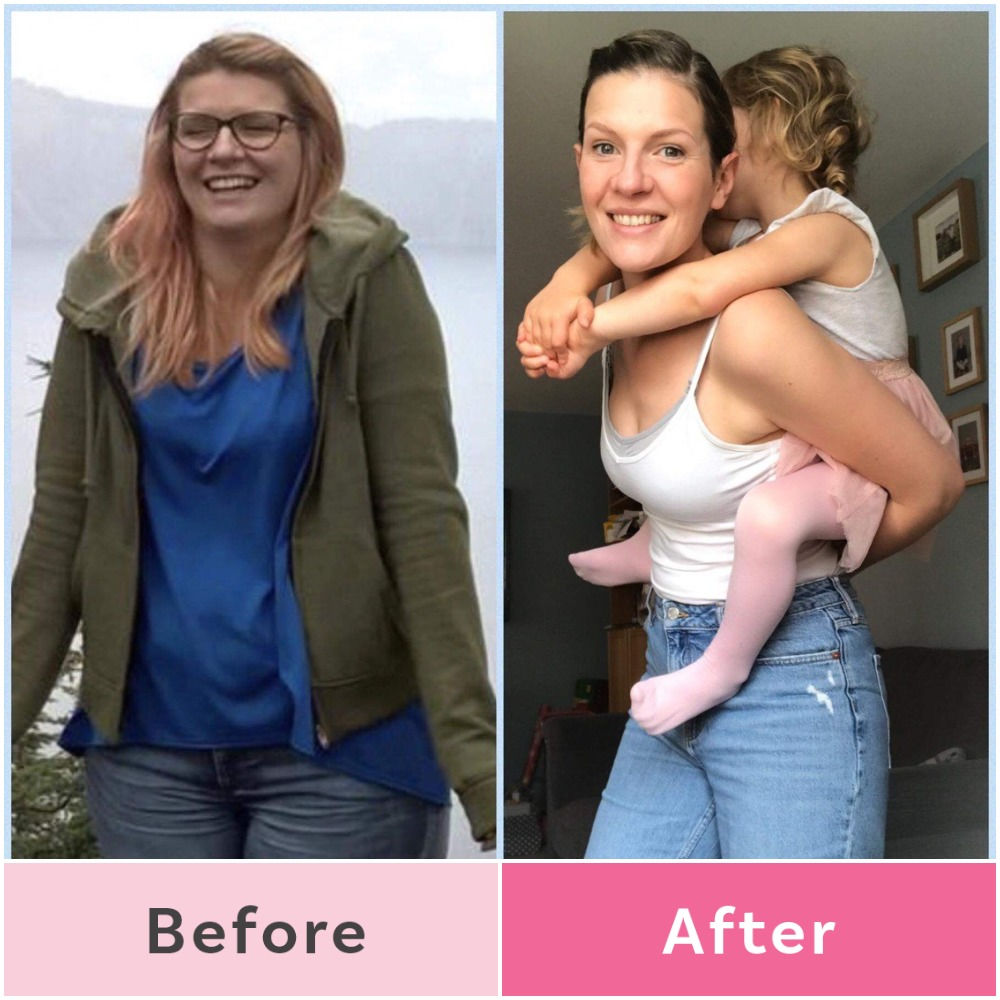 Thankfully, Janette can see some amazing health benefits now she is on her healthy lifestyle journey.
"My hair and skin is less greasy, I used to get eczema which was triggered by caffeine and sugar intake which has gone," she says. "I have endometriosis which can have really painful flare ups but these are now few and far between."
What's more, Janette signed up to be a lifetime member of 28 Day Weight Loss Challenge after about three months so she had access to all the meal plans throughout her pregnancy.
"I didn't count calories but stuck to my three meals and three snacks a day. Either Healthy Mummy recipes or Healthy choices like fruit and nuts for snacks or pretzels and dark choc," she says.
"I've always got a stash of the smoothies and find them super easy to whip up when I'm short on time. I continued to have a couple of smoothies a week in my pregnancy and have been really enjoyed the new Tummy Smoothie since it was launched this year."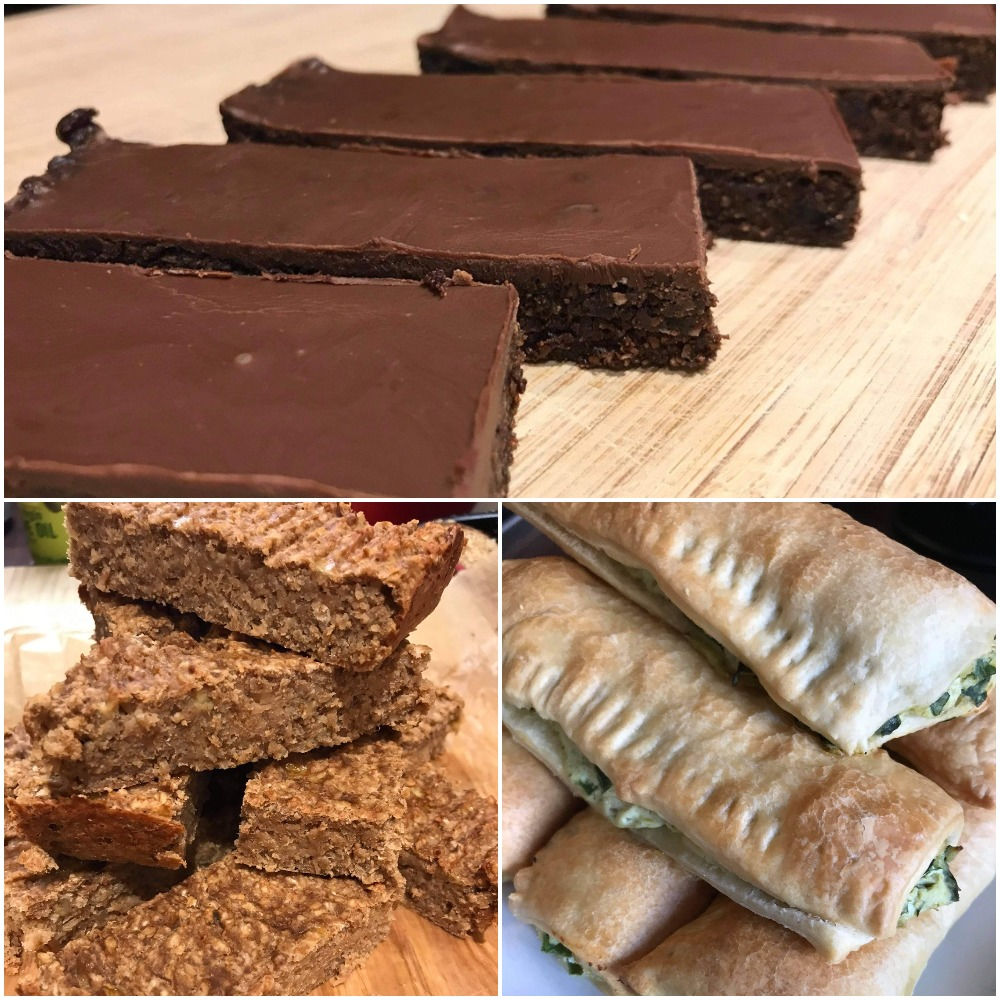 What a typical day on a plate looks like for Janette
Breakfast: Smoothie for breakfast or ricotta, walnuts and honey on toast.
Morning tea: Weetabix slice with a cup of tea for morning snack.
Lunch: A shake or a Healthy Mummy pizza made with a wholemeal wrap for the pizza base, my favourite is with spinach and egg.
Afternoon snack: An Apple and some cashews for an afternoon snack.
Dinner: A Healthy Mummy meal like the Chicken Fried Rice or Peanut Butter Curry for dinner.
Evening snack: Snickers mousse for an evening snack.
Healthy Mummy workouts:  I've completed the fit postnatal and fit beginner workouts with Wendy twice now and they really are amazing for starting out and building your confidence. Wendy is great!
Janette's tips for success
1. Drink plenty of water, you need it if you are breastfeeding but also to stay healthy.
2. Try and keep moving, make the most of walking with the baby in the pushchair or carrier and stay out for another 15 minutes after baby has fallen asleep to get those steps in.
3. Make sure you have plenty of healthy snacks in the fridge. When you are tired and in need of an energy boost you'll be less tempted by caffeine and sugar.
What advice do you have for others trying to lose weight after birth?
"Try to focus on your food primarily, making sure you eat at regular times and that you are actually eating enough.
"Ensure you get your extra if you are breastfeeding, you really will need them. Make sure you listen to your body, I always allowed a little extra if baby was cluster feeding or not sleeping well as looking after yourself is so important when you have little ones to look after."
What about mums trying to stay healthy while pregnant?
"Sometimes you just have to eat what doesn't make you nauseous. But you can still make a healthy choice in the foods that you can eat. I had low iron so I started chucking spinach and greens into everything.
"Gentle exercise will boost your mood and energy levels and keeping up your fluids."
Join The Healthy Mummy TODAY!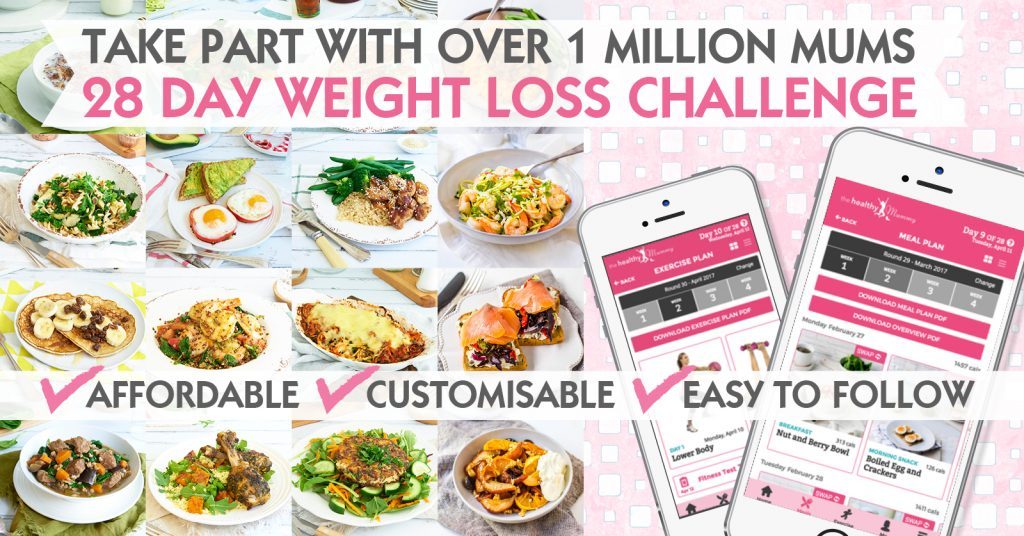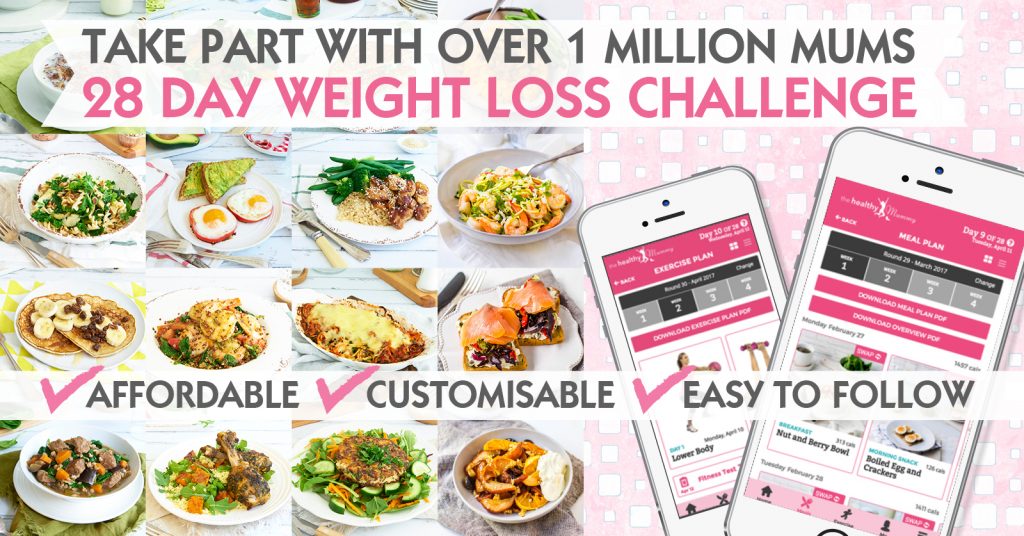 Join the thousands of mums on the 28 Day Weight Loss Challenge tackling and ACHIEVING their weight loss goals.
Whether you have 5 kilograms to lose or 35 kilograms to lose – The Healthy Mummy is here to SUPPORT YOU and your PERSONAL WEIGHT LOSS JOURNEY.
The MUMS ONLY program which has helped mums lose over 3 million kg
The Healthy Mummy was founded in 2010 by mum of 2 Rhian Allen. Her mission was to help mums get healthy, body confident and strong with a program that FULLY understood what it was like to be a busy and tired mum on a budget.
Today MILLIONS of mums use The Healthy Mummy and we pride ourselves in UNDERSTANDING mums and putting them first.