Here at The Healthy Mummy, we love to celebrate our mums! The results being achieved by mums on our healthy eating and weight loss plans every day are amazing and inspiring.  Thank you all for sharing!
Siobhan Docherty
Siobhan has lost over 2 stone with The Healthy Mummy!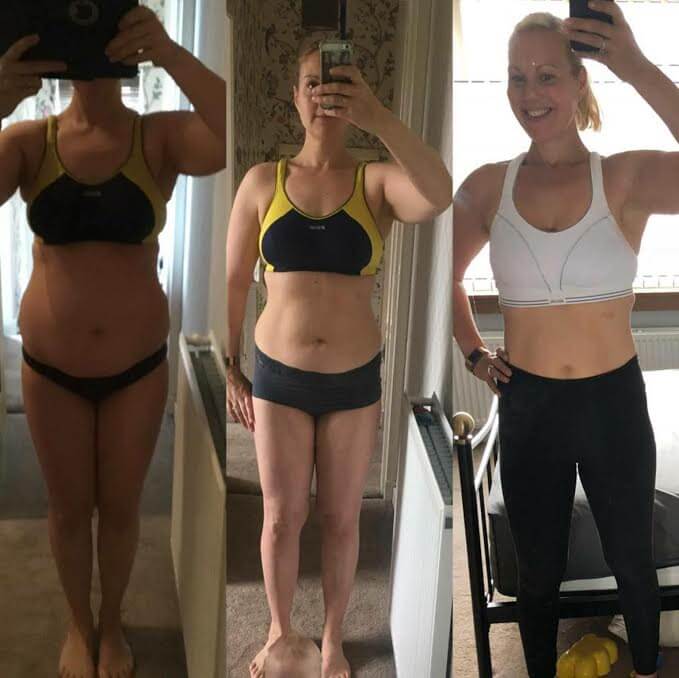 Siobhan says, "Over 2 stone gone and a whole new outlook on cooking and eating gained! I love making healthy mummy snacks and cooking food now! Before I use to dread going shopping as never knew what to buy or make! Thank you Healthy mummy for making my life easier."
Hazel Cooke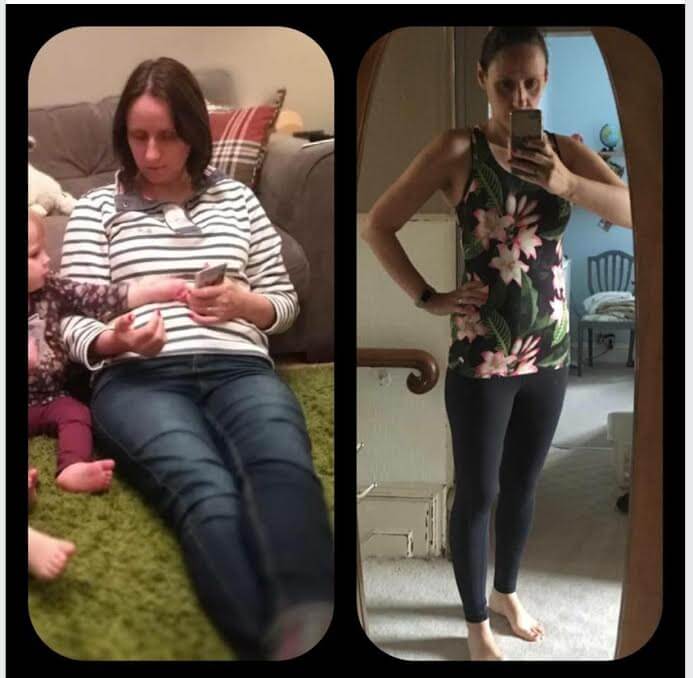 Hazel is looking incredible and says, "If I'm honest I was a little worried about taking my photos this morning, I've just come back on holiday and I know I've not followed plan 100% although I tried to make healthy choices and be energetic! I can see my mum tum a bit more than usual!!!
Then I realised… wait… I went on holiday walked over 20,000 steps a day, always took the stairs, went to gym, ate lovely salads, juices and smoothie bowls! I wouldn't have done any of this before HM and would have over eaten and gorged myself on rubbish. Yes I drank a little more and did eat some lovely Spanish food too but that's hey this is a lifestyle…
Hazel is back now and ready to keep smashing her food and exercise goals!"
Vanessa McAdam
Vanessa has dropped 2 dress sizes!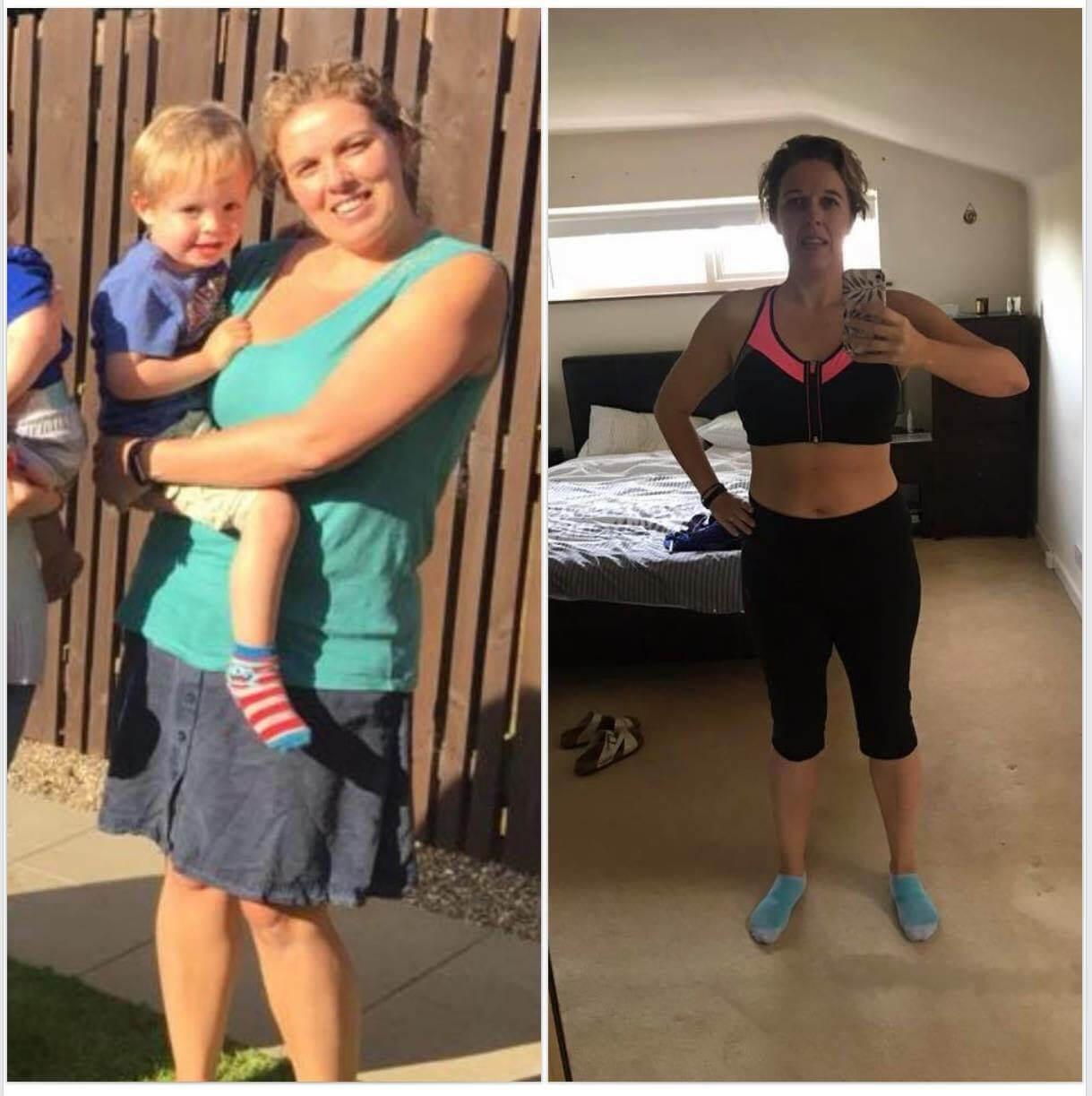 Vanessa says, "The pictures say it all – 12 months between photos. Down 2 dress sizes and happier and healthier than I have ever been. This is all thanks to Healthy Mummy!"
Nikki Lea Eckley
Nikki is now happier than she has been in years!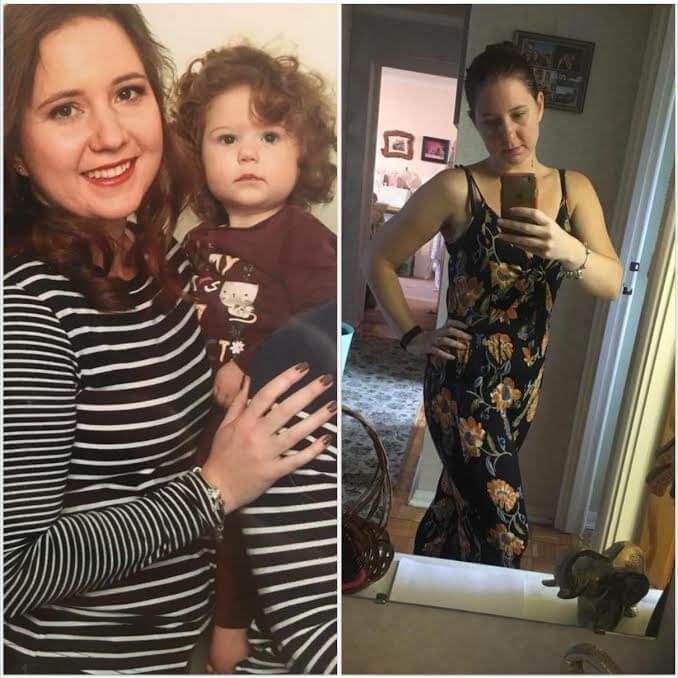 Nikki says, "My confidence has grown so much since joining Healthy Mummy! I'm still in shock as to how much things can change in only 2 months! I've lost 3kg, gone from a size 14/16 to a comfortable 12, and changed my outlook completely! I'm eating amazing healthy food, exercising regularly, and happier than I've been in years!"
Jeanette Stubbins
Jeanette has lost an incredible 2.2 stone!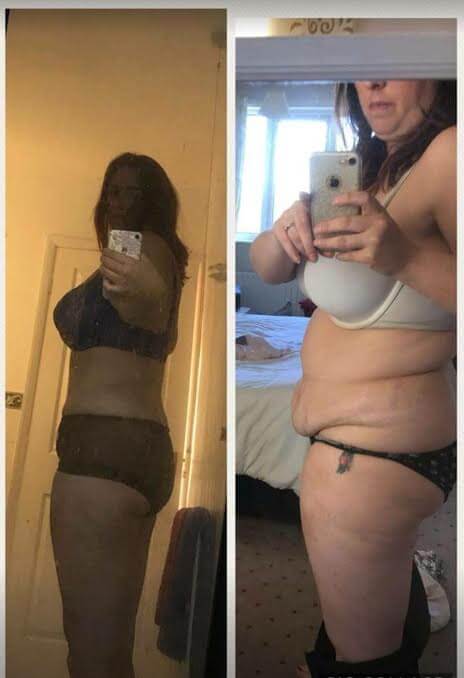 Jeanette says, "My journey so far. 31lbs down since May, haven't stuck to the plan 100% and only exercise 2x a week at the moment. I'm so pleased with the results so far."
Maria O'Rourke
Maria says she is no longer wasting food thanks to The Healthy Mummy!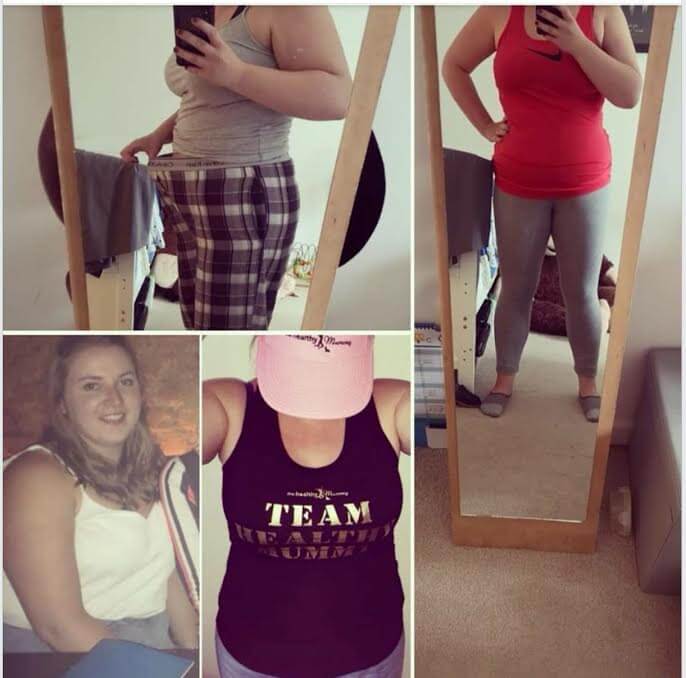 Maria says, "I can't thank The Healthy Mummy enough. It has saved me so much money on food shopping, now no food is going to waste. I love the support from every other mummy in the group and admin." Maria shares "The amazing nutrition benefits I get and my family get is brilliant. But most of all it is physically helping me to get fit for my family and mentally get strong for not just for me but my family too."
Are you ready to become a Healthy Mummy?
If you are wanting to lose weight and improve your energy – not to mention – help improve your overall health and wellbeing – our 28 Day Weight Loss Challenge is an awesome program to check out.
Our 28 Day Weight Loss Challenge includes:
28 days of at home exercise routines (no gym needed) – with video instruction
Customisable and breastfeeding friendly meal plans (including 7 Day Cleanse)
Time-efficient exercises for busy mums – under 30 mins
Challenge combines Pilates exercises with interval and circuit training (HIIT)
Suitable for basic to advanced fitness levels
Home to thousands of EASY-TO-MAKE recipes!
To learn more about our 28 DAY WEIGHT LOSS CHALLENGE CLICK HERE