After you have given birth it can be tricky to get back into a exercise regime and healthy eating plan – after all you are now responsible for another human, your belly is tender and your confidence can be a little lower than norm.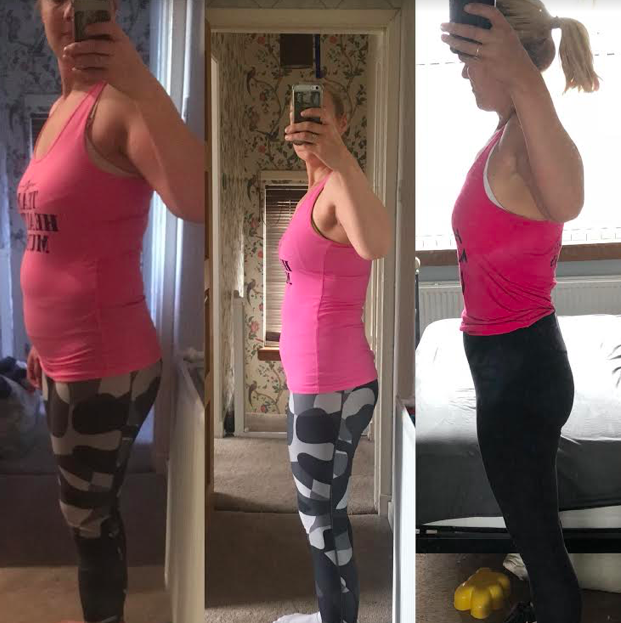 However Siobhan Docherty felt empowered after she saw a Facebook advertisement for the Healthy Mummy's 28 Day Weight Loss Challenge – a weight loss program designed for mums BY mums.
"I joined The Healthy Mummy after seeing it advertised and thought it was exactly what I was looking for, as I was (and am still) breastfeeding.
"I knew it was dangerous to "diet" and I certainly did not want to affect my milk supply….that's why I loved the Healthy Mummy…it was a program that not only SUPPORTS weight loss but SUPPORTS breastfeeding and is suitable for breastfeeding mummies!"
How I lost 3 dress sizes, increased muscle mass and BOOSTED my energy while breastfeeding
Siobhan is a 38 year old mum-of-two from Scotland. Since joining the 28 Day Weight Loss Challenge Siobhan has lost 27 inches from her body. She started her journey at 12 stone and now weights 9.12 stone.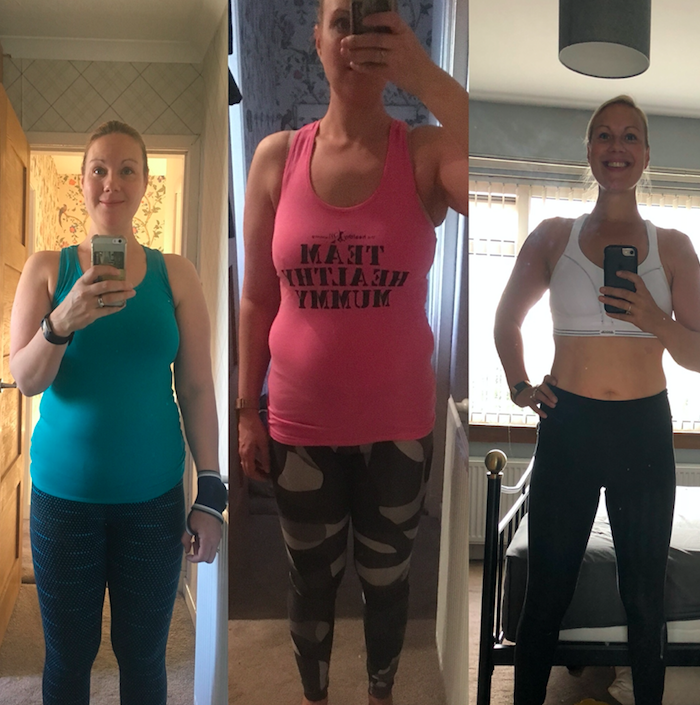 "I have also gained more muscle, energy and strength. I am now much fitter and flexible. I have gone from a size 16 to a size 10."
The 28 Day Weight Loss Challenge is home to thousands of recipes, weekly meal plans and hundreds of exercises and workout videos.
"My first goal was to get to my pre-pregnancy weight which was 10st 6lbs and then when I got there I decided to move my goal to get to 10st. I could't remember ever being 10st in my whole adult life", Siobhan says.
The mum-of-two now says she is on a mission to get to 9st 7 bs.
"This is also the weight I would like to maintain. Im only 5lbs away – which I intend to SMASH with the August Energy Boosting 28 Day Weight Loss Challenge."
How the 28 Day Weight Loss Challenge helped Siobhan hit her goal weight
"I felt so tired, drained and overweight and really wanted to do something about it. After a few weeks of following the Healthy Mummy it really clicked into place for me and I started to feel more energy and felt a bit like a cloud had lifted.
"I had a spring back in my step! It also helped that I was getting lots of comments about my weight loss.
"I'm so glad I took before photo and measurements as they are great to look back on and compare."
Go-to Healthy Mummy snacks
Siobhan's FAVOURITE go-to Healthy Mummy meals include Chicken Pad Thi, Mexican Lasagne and Slow Cooked Asian Chicken.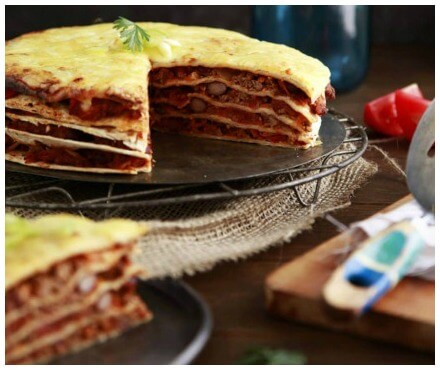 Members on the 28 Day Weight Loss Challenge can access these recipes under the Recipe Tab in the 28 Day Weight Loss Challenge App.
Siobhan's go-to Healthy Mummy breakfast is the Chia Porridge (pictured below) or the Chocolate Dairy Free Porridge.
Some of her favourite snacks include Weetbix Slice and Fruit and Nut Slice.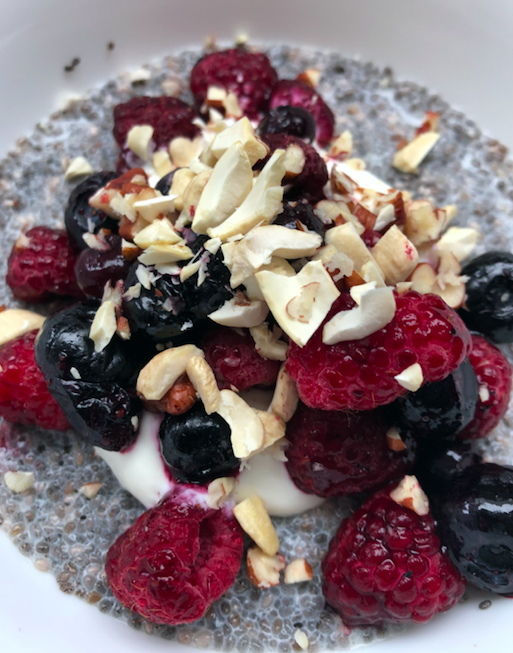 Healthy Mummy workouts
There are so many workout videos to choose from when you are a member on the 28 Day Weight Loss Challenge. Every day you can mix up your exercise regime with EASE and total GUIDANCE.
"The best workouts for me are Tabata and HIIT workout videos. I love them and feel I get an all over body workout in a short time! I love that they are only 4 mins long", Siobhan shares.
Advice to other mums
"I 110% recommend the Healthy Mummy to anyone as it's been the only plan that has not only worked for me but makes complete sense (and life easier)," Siobhan adds.
"It really has changed the way I think about food! I use to binge eat and skip meals so I could eat cake and now I have learned how to fuel my body the correct way!"
Keep up the amazing work Siobhan.
Our 28 Day Weight Loss Challenge is an affordable, customisable program designed to help mums reach their weight loss goals and tackle their health.
Our Challenge entails:
Hundreds of at home exercise routines (no gym needed) – with video instruction
Customisable and breastfeeding friendly meal plans
Time-efficient exercises for busy mums – under 30 mins
Challenge combines Pilates exercises with interval and circuit training (HIIT)
Suitable for basic to advanced fitness levels
Home to thousands of EASY-TO-MAKE recipes!
To find out more on the 28 Day Weight Loss Challenge click here.