We are soooo excited to show some of the pictures from our AMAZING photoshoot in Sydney where we celebrated these 9 incredible women and mums who together have lost over 47 stone with The Healthy Mummy. These amazing Mums were also featured on Australia's Top Breakfast show  Sunrise. Watch the clip below.
These women have all transformed their lives and are now literally the best versions of themselves. They are confident, happy and strong. We want to say a HUGE congratulations to all these incredible women.
Healthy Mummy Founder Rhian Allen said,  "It was an absolute pleasure to be with them today and I am so lucky that this is how I get to spend my time."
They all look AMAZING!
Watch these incredible women feature on Channel Seven's Sunrise show!
Read their AMAZING transformation stories below
Hannah Pech – 5.6 stone weight loss
Hannah is a busy mother to five children, aged between 8 and 2 year old twins. She's been with The Healthy Mummy for eighteen months and a lifetime member for the last six months. She has lost a whopping 5.6 stone and found a new love for food and exercise. Before she found The Healthy Mummy she struggled with chronic back pain, which has now totally disappeared.
Hannah says, "I have so much passion and love for this program, not only for the weight loss benefits BUT also the amazing sense of self love it's given me!"
Courtney Thursfield – 4.2 stone weight loss
Courtney is mum a five year old daughter and has been with The Healthy Mummy for eighteen months. She has lost 4.2 stone and has maintained her weight for the last 7 months. She's dropped from a size 18 to a size 8!
After suffering a sporting injury and a under going a knee reconstruction, Courtney lost total faith in her body. She found the Healthy Mummy around two years after the injury and decided it was time to get her body back on track. She went back to playing netball and hasn't looked back.
She says "Reducing my weight has taken so much pressure off my body, moving more has let me to loosen everything up and allowing myself to relax has totally changed my mindset. Not only have I seen the amazing physical changes to my body but my positivity about me has changed. I am happy with how I look, I enjoy getting dressed up."
Fa'asega Vandermade – 6.1 stone weight loss
Fa'asega started her Healthy Mummy journey in November 2018. She suffered from low self esteem, no energy or motivation and hated her body image. She came across The Healthy Mummy Facebook page and was so inspired by all the amazing women.
She says, "They made it easy to understand the process it took to lose weight and break it down for me in a way for me to understand the healthy mummy made it easy to understand made it easy to reach my goal with a great formula… the support network in the community of The Healthy Mummy is amazing"
Fa'asega has gone on to lose a massive 6.1 stone by using The Healthy Mummy app, and steadily building up her exercise regime.
Chelsea Dixon – 7 stone weight loss
Chelsea from the Sunshine Coast is mum to four beautiful children. She started her Healthy Mummy journey after seeing a picture of herself at the beginning of 2019. It shocked her that she'd got to that size and compelled her to join The Healthy Mummy. She jumped on the first release of the Lifetime Membership to the 28 Day Weight Loss Challenge and hasn't looked back.
Chelsea shares, 'The Healthy Mummy has completely changed my family's life together, we are a team… I now eat veggies & fruit & fuel my body. My fitness has gone from a couch potato to now being able to run 10km"
"I am now a mum who can go out and play with my children and have fun and enjoy them, although I don't feel the big change I physically see it and I'm so proud."
Kylie Pryor – 5.8 stone weight loss

Kylie joined The Healthy Mummy a few months after her third child was born. She had been following The Healthy Mummy Facebook group for some time, and took advantage of one of the deals on the annual membership.
Since then she's lost 5.8 stone and dropped from a size 16 to a size 10.
She says, "I was previously very inactive and I'm now working out four times a week or more. The Healthy Mummy has completely changed my lifestyle and I'm so much happier for it."

Tarryn Eames – 3.3 stone weight loss
Tarryn had her wake up call back in April 2018 after seeing the pictures from her best friends wedding where she was Matron of Honour. She was devastated with how unhappy she looked and felt and was determined to make a change, as she was set to be Matron of Honour again the following year.
She started her journey with The Healthy Mummy in the May of 2018 by purchasing a flash pack with smoothies, protein powder, metabolism support tablets, apple cider vinegar tablets and supergreens. The following March she snapped up the Lifetime Membership I hasn't looked back since.
Tarryn says, "The Healthy Mummy has changed not only my life for the better, but my husbands and children's too! It was by far one of the best decisions I have ever made! I have now lost 3.3 stone in 18 months and am feeling happier, healthier and stronger than I have in my entire life."
Joanne Lloyd – 6.4 stone weight loss
Joanne joined The Healthy Mummy after seeing an Ad for The Healthy Mummy on Facebook and being blown away by the amazing transformations. She signed up initially for a month three years ago and has gone on to lose a staggering 6.4 stone.
Joanne says, "I am the happiest, healthiest, most confident person I have ever been in my life! I just love motivating other Mums, I'm a lifetime challenge member and love to show other Mums that a healthy lifestyle with weight loss can happen no matter your age, your health status, your budget and of course with whatever life throws at you!  Thank you Healthy Mummy from the bottom of my heart "
Daniel Stormont – 4.2 stone weight loss
Danielle is a 40 year single mum to 3 children. She joined The Healthy Mummy over two years after finding it on Facebook. Although initially sceptical, she signed up to the 28 Day Weight Loss Challenge with no idea how much it would change her life. After losing 4.2 stone she has overcome several health battles including anxiety and depression.
She says, "I am now studying to be a personal trainer and wellness coach, a door the Healthy Mummy opened up to me and a world where I feel happy and at home!"
Cassie Mckay –  1.5 stone weight loss
Cassie signed up to The Healthy Mummy when her second child was 15 months old. Not long after he was born he was diagnosed with a serious medical condition. After surviving through his surgeries and numerous appointments, Cassie spent plenty of time on the couch binge eating to cope with it all.
With her son's condition life-long, becoming a Healthy Mummy has given Cassie something else to focus on, that was just hers.
She says "I started with the food, then walking. I then incorporated physio and Clinical Pilates (because my core, glutes and pelvic floor strength were terrible), before having the confidence to walk into a gym and sign up. Meal planning, prepping, eating good food and exercising are all things that help me to feel strong and in control of my life."
Change your life like these Mums on the 28 Day Weight Loss Challenge!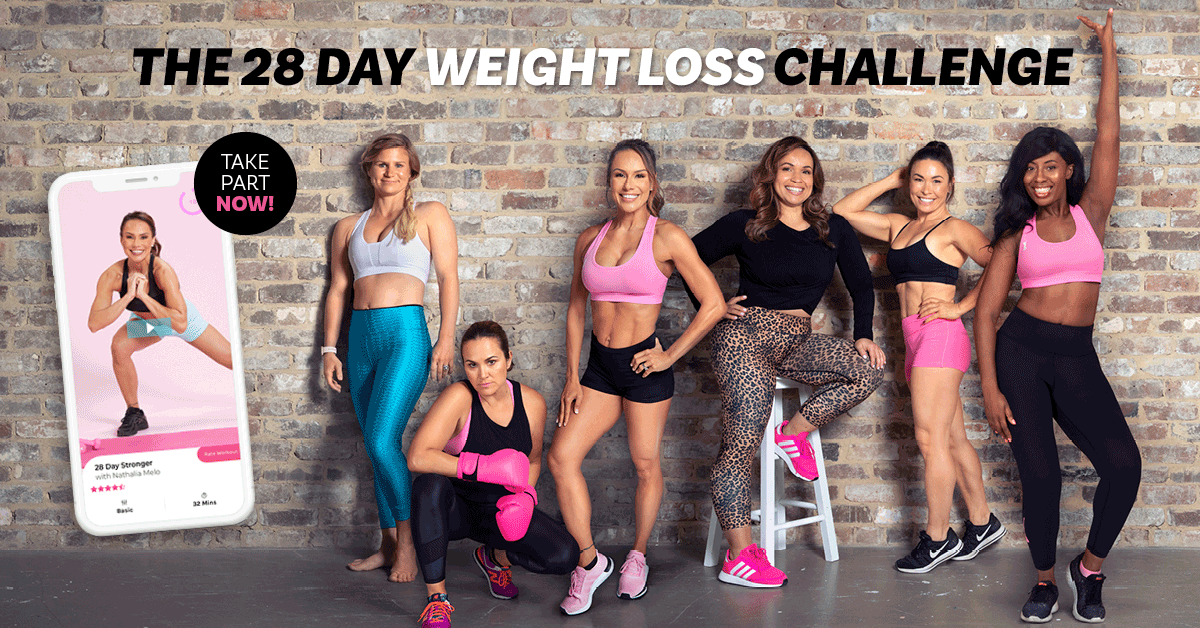 The no.1 mums only health, fitness & weight loss program – 28 Day Weight Loss Challenge
It is like a PT, Coach, Nutritionist & Chef – ALL IN YOUR POCKET – with EASY to follow food & fitness plans
You get unrestricted access to :
● Nutritionist & chef designed weekly meal plans
● Personal Trainer crafted At-home workouts- 28 minutes and under
● Daily Motivation from My Coach
● Personalised Shopping lists to make life easy
● Over 4,000 healthy and delicious recipes at your fingertips
● REAL TIME support from The Healthy Mummy Team and OVER 200,000 other mums