Renee is a single mum, a nurse and a source of inspiration to thousands of other mums.
This beautiful and hard working lady has lost an amazing 7.3st using the 28 Day Weight Loss Challenge.
Renee says, "I'm not a model, not paid to endorse the 28 Day Weight Loss Challenge, I'm just an everyday single mum, a nurse who works ridiculous shift work who gains so much more than monetary reward from spreading the news about how truly amazing The Healthy Mummy is!"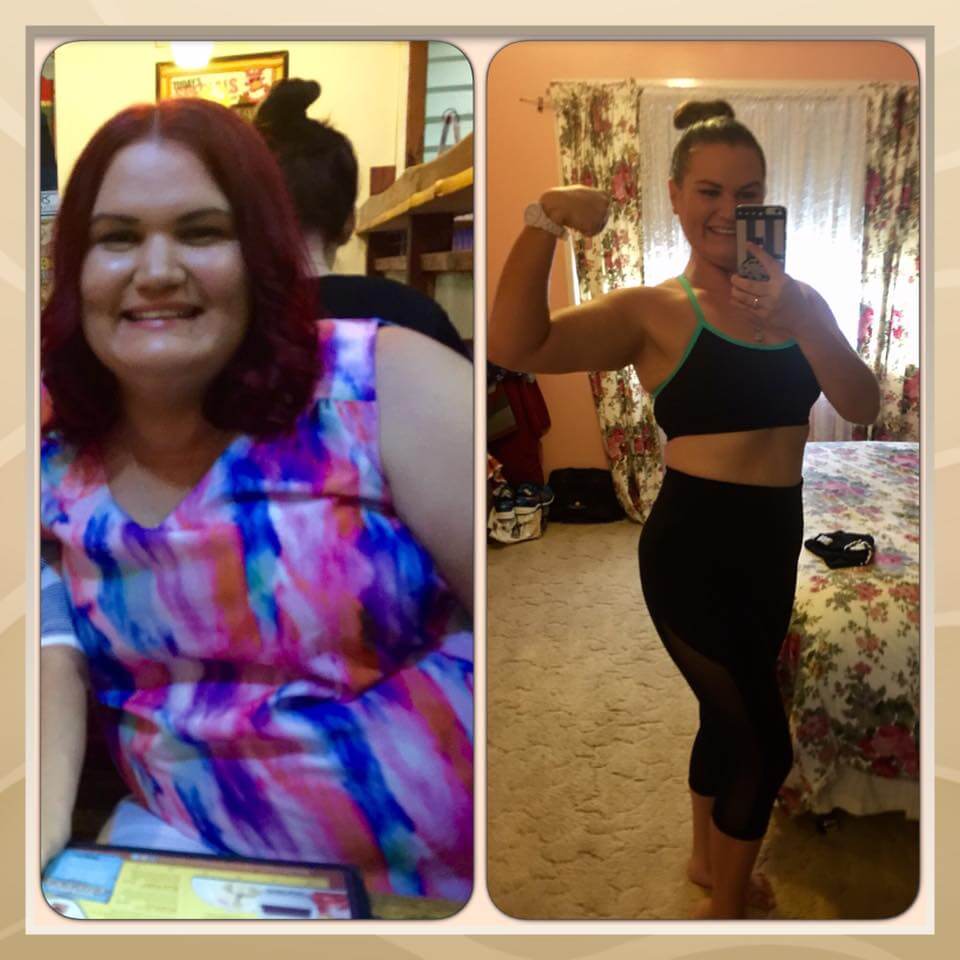 A Single Mum, A Nurse And A Source Of Inspiration To Thousands Of Other Mums
"At times I feel as though progress is slow, this is my progress from November 2015 to today," says Renee of her before and after photos above.
"So in hindsight, 17 months is such a short amount of time in the grand scheme of things, considering that I lived every single day as an obese young woman for well over a decade."
"The 28 Day Weight Loss Challenge is just a part of my everyday life, I live and breathe it every minute of the day. This weight loss journey has been so much more than me losing 7.3st. The Healthy Mummy has given me the ability to make better choices for myself and my 7 year old son."
Finding Her Passion To Inspire Others
Renee says, "So many women reach out to me, asking for advice or just offering beautiful words of encouragement on my progress. This is what fuels my fire, keeps me hungry for more. This is what turned a necessity to lose weight to save my life into an absolute passion."
"Every single achievement I have earned, I dedicate to each and every one of you!"
Renee, you are an absolute inspiration! You are one INCREDIBLE woman! Thank you for sharing your story and continuously helping to empower other women in our community.
Are You Ready To Become A Healthy Mummy?
If you are inspired by Renee's before and after pics and want to take charge of your own health and weight – then join our 28 Day Weight Loss Challenge TODAY.
With more than 4,000 delicious (and healthy) recipes, 350+ exercises & 24/7 support – the 28 Day Weight Loss Challenge is designed (and proven) to help busy mums like you lose weight!