Mums in our community are loving the Healthy Mummy Smoothie!!!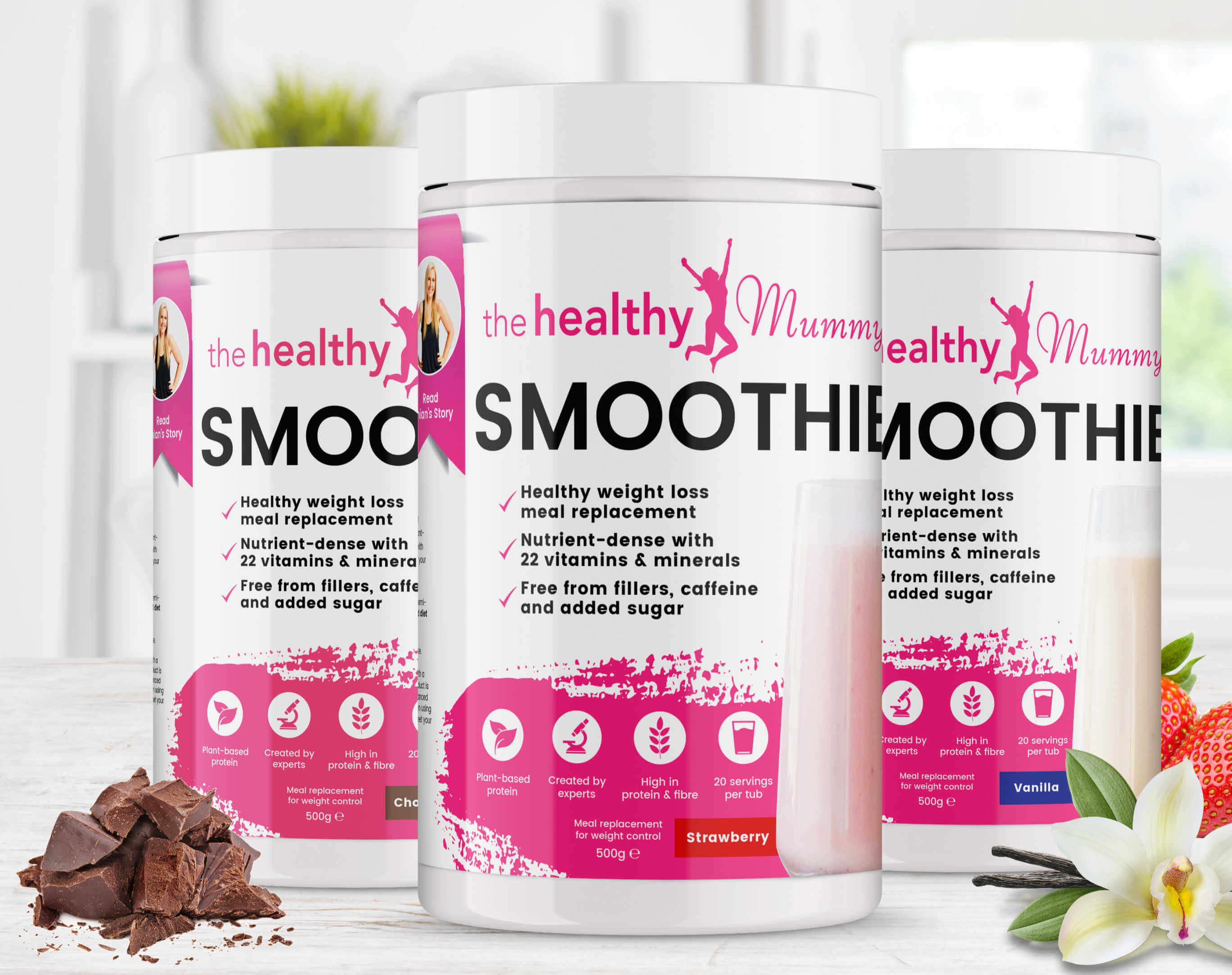 Do you know why our Healthy Mummy Smoothies are very different from other 'shake' based products, and what makes them unique? 
What is in The Healthy Mummy Smoothies
It contains whole foods
The Healthy Mummy Smoothie contains wholefoods and 22 vitamins and minerals. The product is high quality and every ingredient in the smoothie has been included to be a benefit to your health. Most shakes do not provide this high quality and do not use the whole foods and high-quality vitamins and minerals that we do – and instead top theirs up with sugar and fillers to bulk it out.
It is accelerant and filler FREE
We are proud to say that our Smoothie is free from any fillers and weight loss accelerators. Many weight loss shakes contain fillers and weight loss accelerants to trick your body into short-term – and unhealthy weight loss. These artificial fillers make your tummy feel temporarily full are not natural and the long-term effects are not yet known. They can also lead to a lot of the side effects associated with 'shakes'.
It is breastfeeding friendly
We do not use any caffeine or weight loss accelerants in our smoothies so that breastfeeding mums can use it. We also included fenugreek in the smoothie to be an additional benefit – and if you are not breastfeeding, fenugreek can still be a great benefit to your health as it provides carbohydrates, dietary fibre, fats and minerals like iron, calcium and phosphorous. We have thousands of emails each month from mums on our plans who report improved milk supply from using our smoothies, but if your baby has any food sensitivities or suffers from colic we recommend talking to your Dr before changing your diet or using our products and plans.
It is free from wheat and just 1% dairy
Many people have allergies to dairy and wheat so our smoothie is free of wheat and is just 1% dairy.
It is a formulated meal replacement & passes international standards
Our Healthy Mummy Smoothie is a formulated meal replacement and has passed International Food Standards. It provides your body with over 25 vitamins and minerals and the focus is on optimal nutrition. Some other 'shakes' on the market are only a protein shake or supplement.
This means they cannot be used as a meal substitute as they do not contain enough nutrients and energy to fuel your body and consumers can often be misled into thinking a product called a Shake is a meal replacement when it is not.
Natural ingredients in our smoothies help give a gentle sensation of feeling fuller for longer, helping to avoid eating large meals or over snacking. They help to bulk the stool & aid bowel eliminations.
Top Healthy Mummy weight loss recipes
Try our top Healthy Mummy weight loss smoothie recipes below, you can use these as a healthy meal replacement or a sustaining snack! Get creative. There are so many smoothie recipes within the recipe hub of the 28 Day Weight Loss Challenge too.
Super Green Smoothie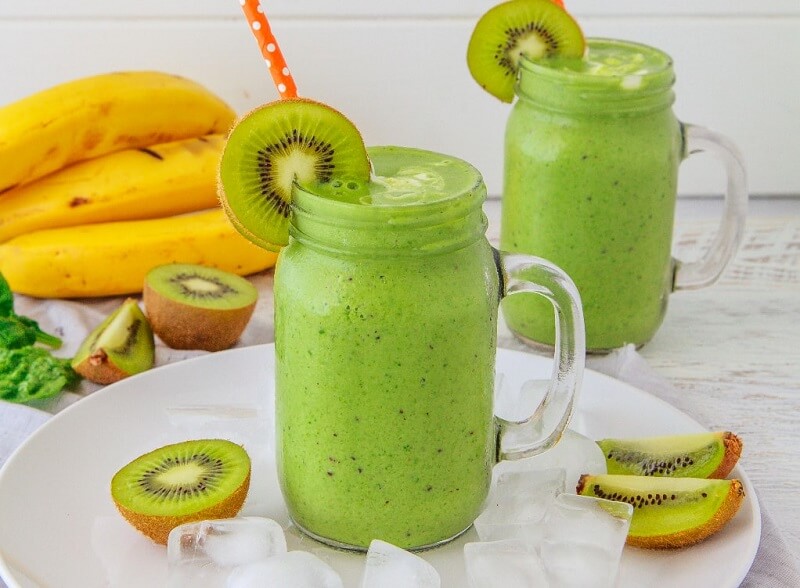 Ingredients:
2 x tbsp of Vanilla

Healthy Mummy Smoothie (25g)

1/4 of an avocado (30g)

2 kiwi fruits (140g)

30g baby leaf spinach

250ml of almond milk (you can use any low-fat milk)
Method:
Craving Buster Smoothie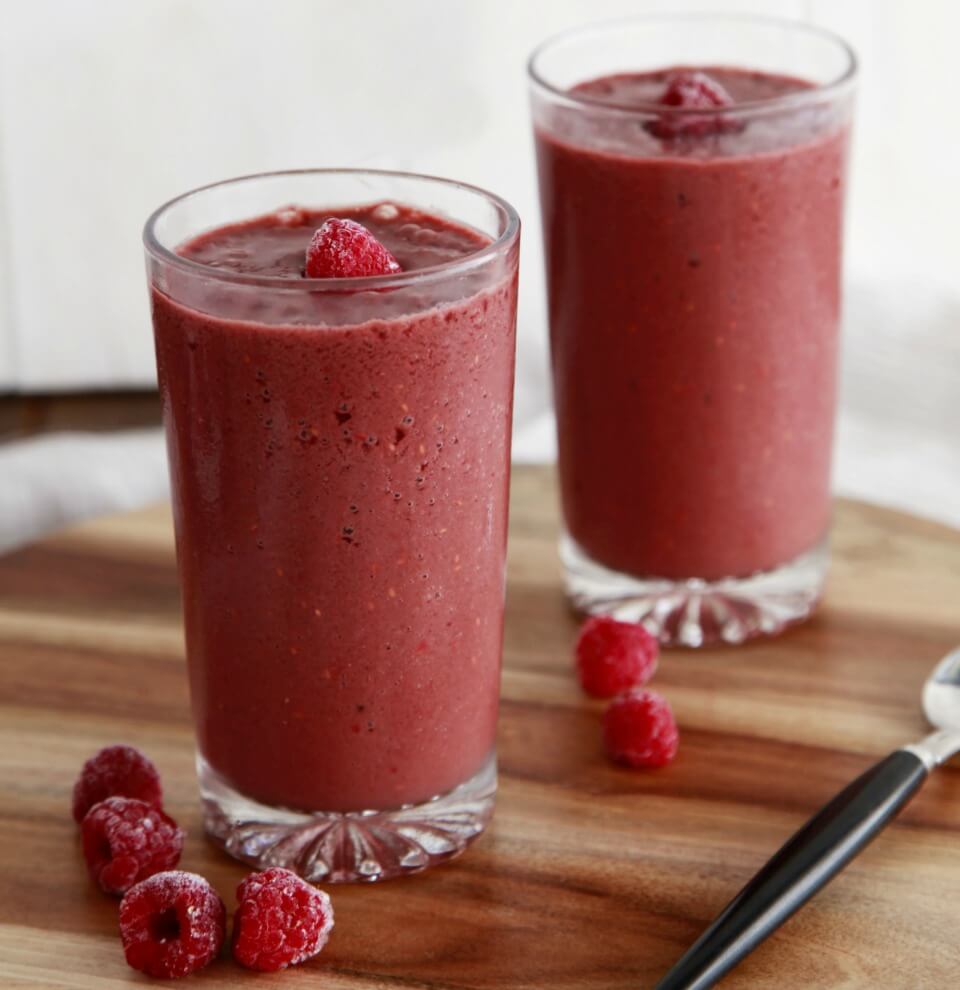 Ingredients:
250ml milk of choice

1/2 cup mixed berries (75g)

2 tbsp Chocolate

Healthy Mummy Smoothie Mix (25g)

Ice
Method:
Blend all ingredients on high until well combined and enjoy!
Belly Fat Blast Smoothie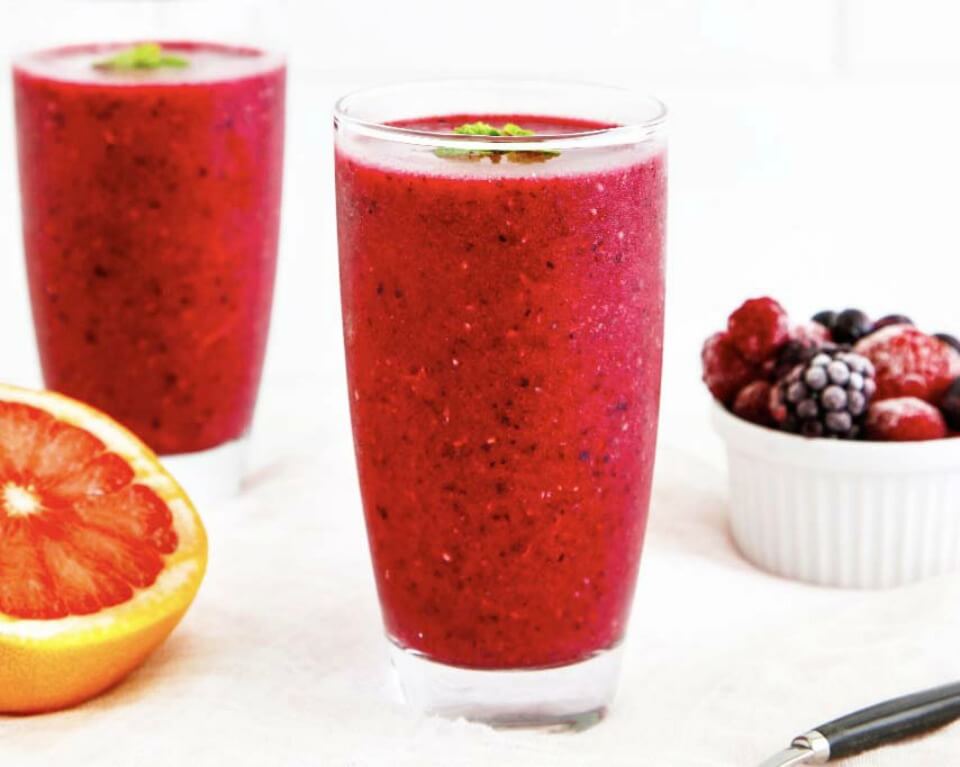 Ingredients:
2 tbsp vanilla Healthy Mummy Smoothie mix (25g)

½ red grapefruit peeled (125g)

½ cup mixed frozen berries (75g)

2 tbsp Greek yogurt (30g)

1 tbsp chia seeds (12g)

200ml filtered water
Method:
Blend all ingredients together in a blender for 1-2 minutes. Enjoy!
Superfood Coconut and Almond Smoothie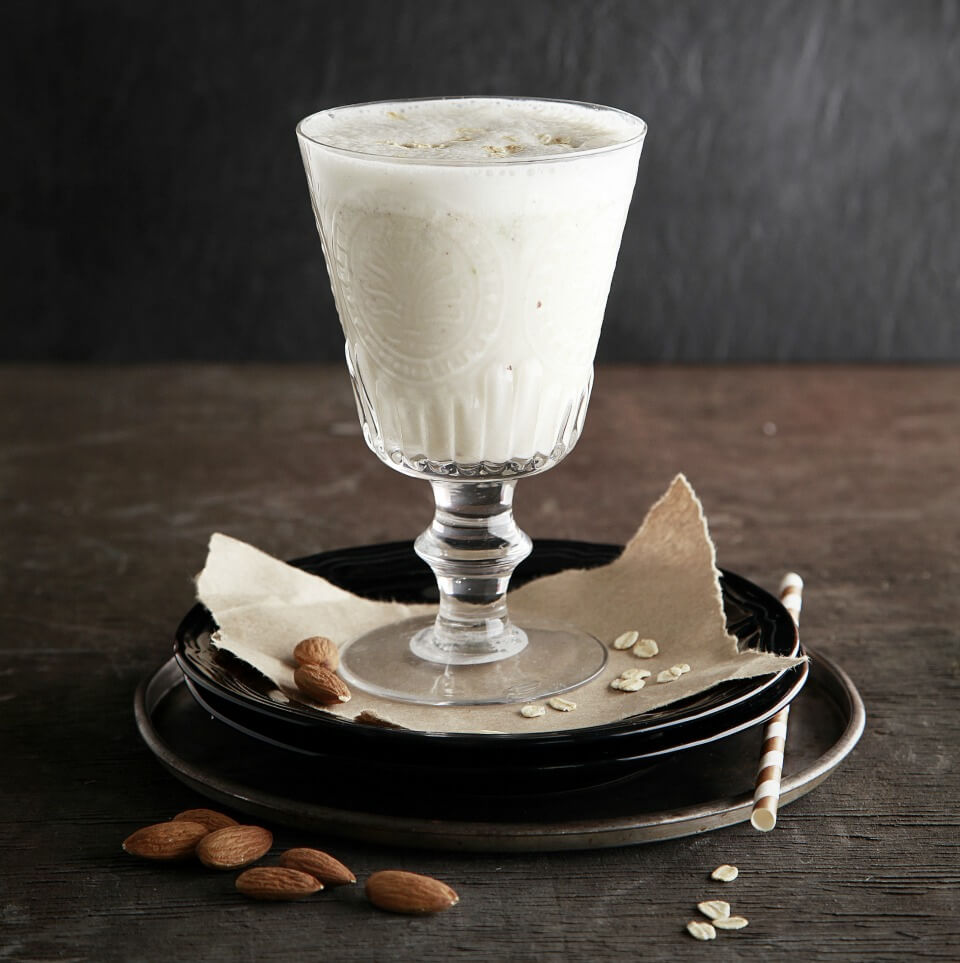 Ingredients:
2 x tbsp of

vanilla Healthy Mummy Smoothie (25g)

1 x tbsp ground almonds (9g)

250ml of almond milk

1 x tbsp of desiccated coconut (7.5g)

A pinch of cinnamon

Few cubes of ice
Method:
Blend for 2-3 minutes

Enjoy!
Cellulite Reducing Smoothie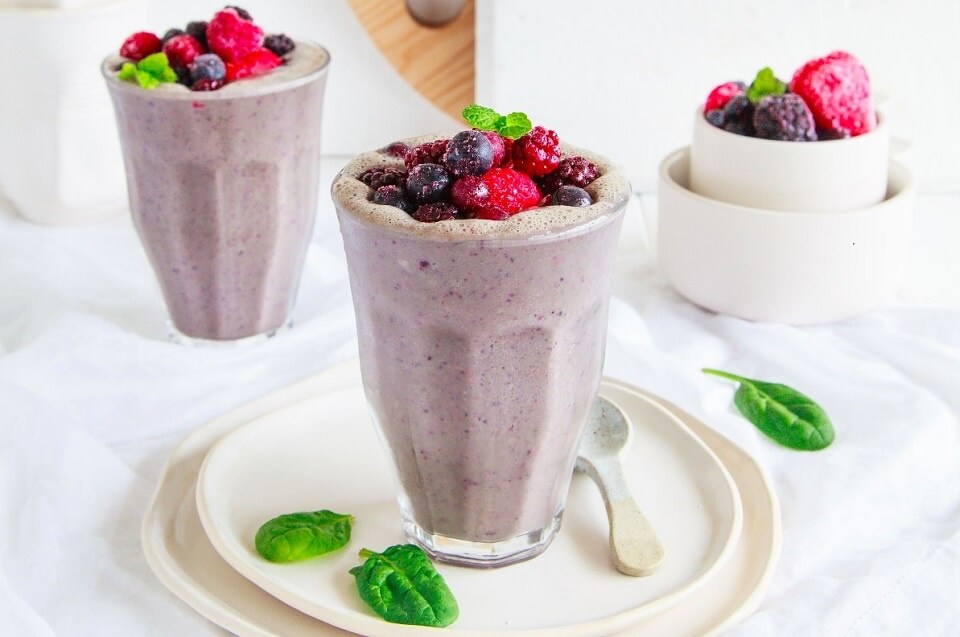 Ingredients:
1 cup baby spinach (30g)

½ cup frozen mixed berries (75g)

2 tbsp Strawberry Healthy Mummy Smoothie mix 25g

250ml low-fat milk of choice

ice cubes
Method:
Combine all ingredients and process until smooth.
Having a Healthy Mummy Smoothie can be a great addition to your day – plus if you are a breastfeeding mum they are safe for use in breastfeeding. You can use them with healthy eating plans on the 28 Day Weight Loss Challenge.
Mums all over the world love our smoothies. And they are great for getting lots of nutrition into your body if you are too time poor or tired to cook a meal. Mums know they can trust our weight loss smoothies and guaranteed optimal health and nutritional benefits from them.
Buy your own Healthy Mummy Smoothie today