Muscle separation, known as diastasis recti or separated abs, this is a common occurrence and often appears in the second trimester of pregnancy.
As the baby grows, so does the chance of you developing separated abs. Generally, this is no problem, as the female body is designed to foster and birth babies. But on an aesthetic level, a lot of women are taken aback by the unseemly bulging ridge that can form and grow along the midline of your belly.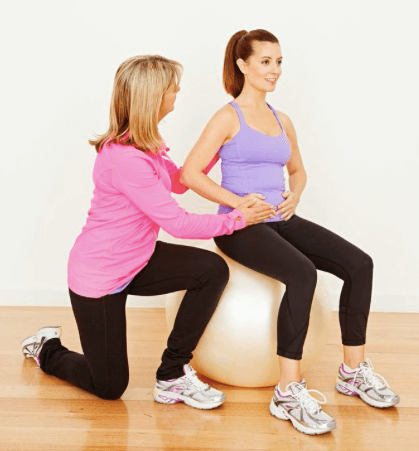 How to check, manage and heal your abdominal wall
DEEP CORE – your inner corset
First, it really helps to understand what your abdominal muscles look like. Did you know the deepest layer actually looks a lot like a corset? It's quite amazing how well designed and tightly laced up our core is! So, the deepest layer, our transversus abdominis (or TA for short), comes from the back, wraps around your waist and inserts at the front – along your midline. If you can visualise a thin corset wrapping around your midsection, you've pretty much got the TA down pat.
What you also need to know about the TA is that it's a stabilising muscle – different from the muscle we use for your standard sit-ups taught in a gym class. The TA is more like a whispering muscle (rather than a loudly shouting moving muscle), IT works best when you think about it "gently wrapping" your core.
Drawing up gently on the pelvic floor, like in Kegel exercises or the feeling of trying to draw a tampon up also helps engage the TA.
2nd and 3rd LAYER OF ABS – twists, stabilisation and movement
Over the TA, the inner and outer obliques form an A and V shape. These muscles are a little bit more like ropes starting roundabout your ribcage and, while also sometimes assisting to stabilise your core, help in twisting movements and when you do unilateral (single side) work.
A lot of people can feel them when they place their hands near the base of their ribs and exhale. As the lungs deflate, the obliques assist in drawing the ribcage down and shorten and tighten.