When you first start a healthy eating plan it can be frustrating if you don't see any changes to your weight.
The important thing to remember is to continue with the changes you've made, even if they're slow. YOU WILL GET  THERE.
Lauren's Incredible Story!
Lauren Breedt has now lost an amazing 7.3st using the 28 Day Weight Loss Challenges.
She says: "If you're just starting out on your journey, I'd highly recommend starting with a 28 Day Weight Loss Challenges. It's such a great way to learn about healthy eating and exercise.
"The 28 Day Weight Loss Challenges are perfect as they run for 28 days, with so many different customisable options for every meal and day. There is no better time to start your journey than today!"
"I started gaining weight when I was about 17. I was totally deluded to my weight gain and still thought I looked like my amazing, fit, younger teen self. I played sport and exercised regularly all through my teens, until I was in year 12 and came down with glandular fever. I stopped playing soccer, stopped exercising, ate salt and vinegar crisps ALL the time (they were my major downfall) and then just never got back into anything that moved my body."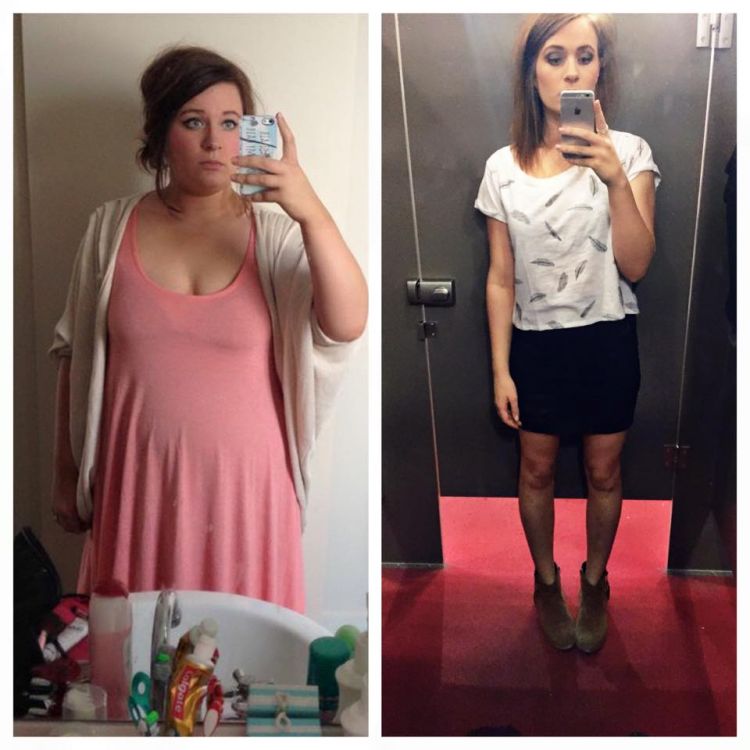 "I ate well at home but ate junk food at school and after school and my weight just kept spiralling.  I married my high school sweetheart when I was 19, and for the year before our wedding I went to an amazing PT who put a lot of effort into our trainings.  However, I still binge ate salt and vinegar crisps after our sessions, because I deserved it right?! I didn't really lose any weight at all and still deluded myself into thinking I was fit and healthy."