We could go on and on about how much weight these real mums have lost, but you know what? That's not the most important change that they've experienced as a result of joining the 28 Day Weight Loss Challenge.
Each of these mums has new-found confidence in herself, a belief that she can be a great role model for her kids, and the motivation to eat well and exercise because doing that feels SO GOOD now that she just can't imagine ever going back to her old ways.
Read more from these mums and be inspired to begin your own weight loss journey with the 28 Day Weight Loss Challenge.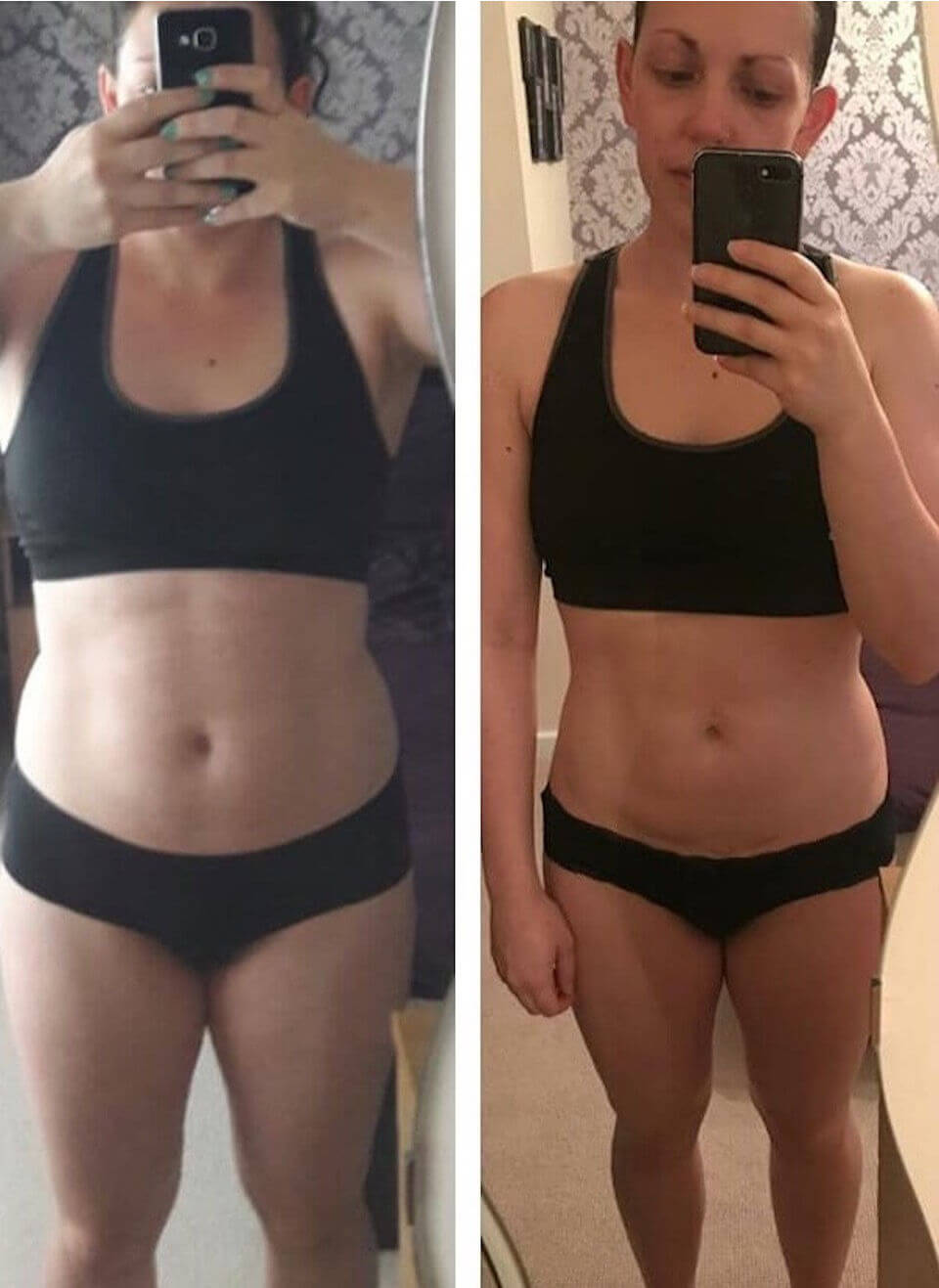 Alyson Hackett loves that she can now cook from scratch
Alyson (pictured above) says: "I joined the 28 Day Weight Loss Challenge five months ago with my main goal to lose weight. I've lost 24lbs and 32cms from my body, dropping a dress size in the process but I owe so much more to the Healthy Mummy.
My mindset before joining the 28 Day Weight Loss Challenge was quite negative and self doubt was something I'd battle with daily. I'm now starting to change this, I'm more positive and I'm starting to believe in myself, my confidence is also growing.
I also feel fitter and I'm so pleased that I can cook food from scratch including snacks from the 28 Day Weight Loss Challenge. 
I know the scales aren't everything but I'm 2lbs from my target weight which will be the lowest I've been in my adult life that I can remember, I never dreamed I'd be where I am today and I owe it all to the Healthy Mummy."
Sarah Ireland has changed her view of food to a positive one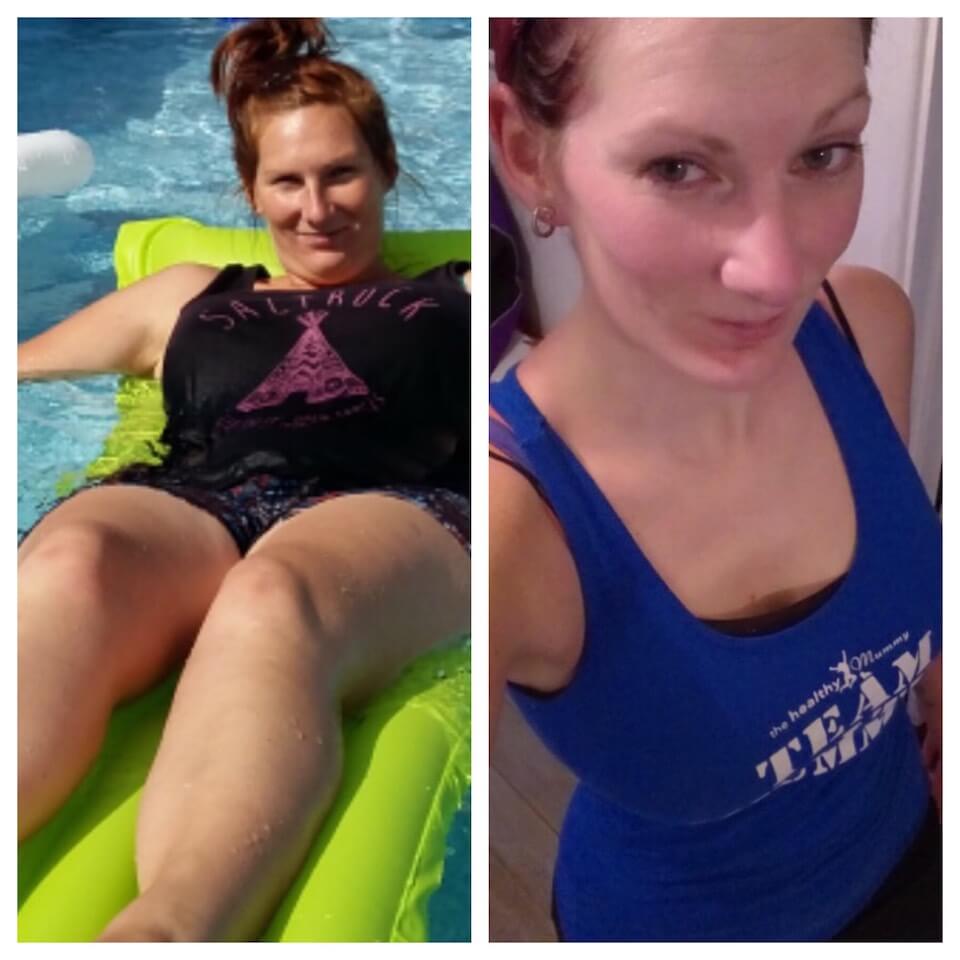 Sarah says: "It still amazes me how quick your mindset can change: I hated food, I hated exercise. I either ate nothing or binged and that led to me becoming the biggest and unhealthiest I've ever been, very unhappy – it was a vicious circle.
I then saw a 28 Day Weight Loss Challenge advert pop up and thought why not. The best quid I've ever spent.  
I now love food and exercise – I've just been for a run in the rain! 
A size 16 to a 12 and a very positive look on food now, I know if I have a bad day it's OK, I get up and carry on.
I love the support and motivation you can get from this group when you do have a bad day, somebody always helps pick you up. I found some pics from just before I started – so glad I'm not in that body and mindset any more!" 
Maria O'Rourke doesn't watch the scales like a hawk anymore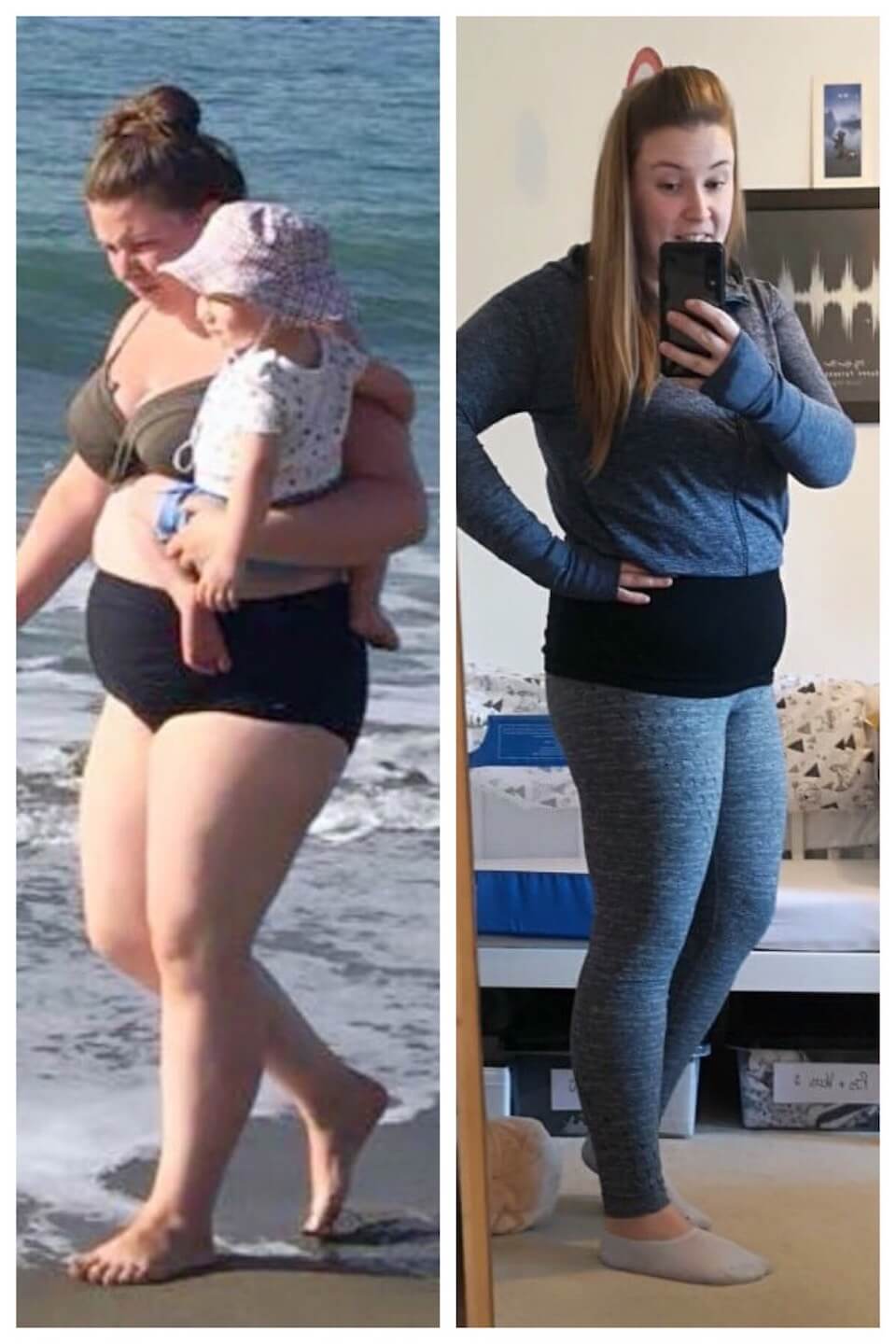 Maria reflects on how much her life has changed in six short months. "I've been doing the 28 Day Weight Loss Challenge for 6 months now," Maria says. "23lbs gone and nearly 6″ from the waist gone for good.
Thank you to my sister-in-law for taking that first photo on our 1st family holiday. I would have thought still in my head that "dieting" is great and I looked good as I lost a little weight prior to that photo due to restricting myself!
Calorie counting foods that made me not want to eat due to high intake of fats, sugar, saturated fats, starving myself and watching the scales like a hawk. 
Today I EAT what I want, chocolate, pasta, pizza, curries, pastries but all within my daily calorie limit! I don't check the scales religiously as photos and measurement are better.
I enjoy a night out now as I know the whole purpose of life is to be lived. The 28 Day Weight Loss Challenge is a lifestyle that is making me live mine to the fullest, be happy, healthy, mentally stronger. It's allowed me to become ME again and be the best mum I can so my little one has a positive role model."
Lindsey Moriarty plans to be in all the family photos next summer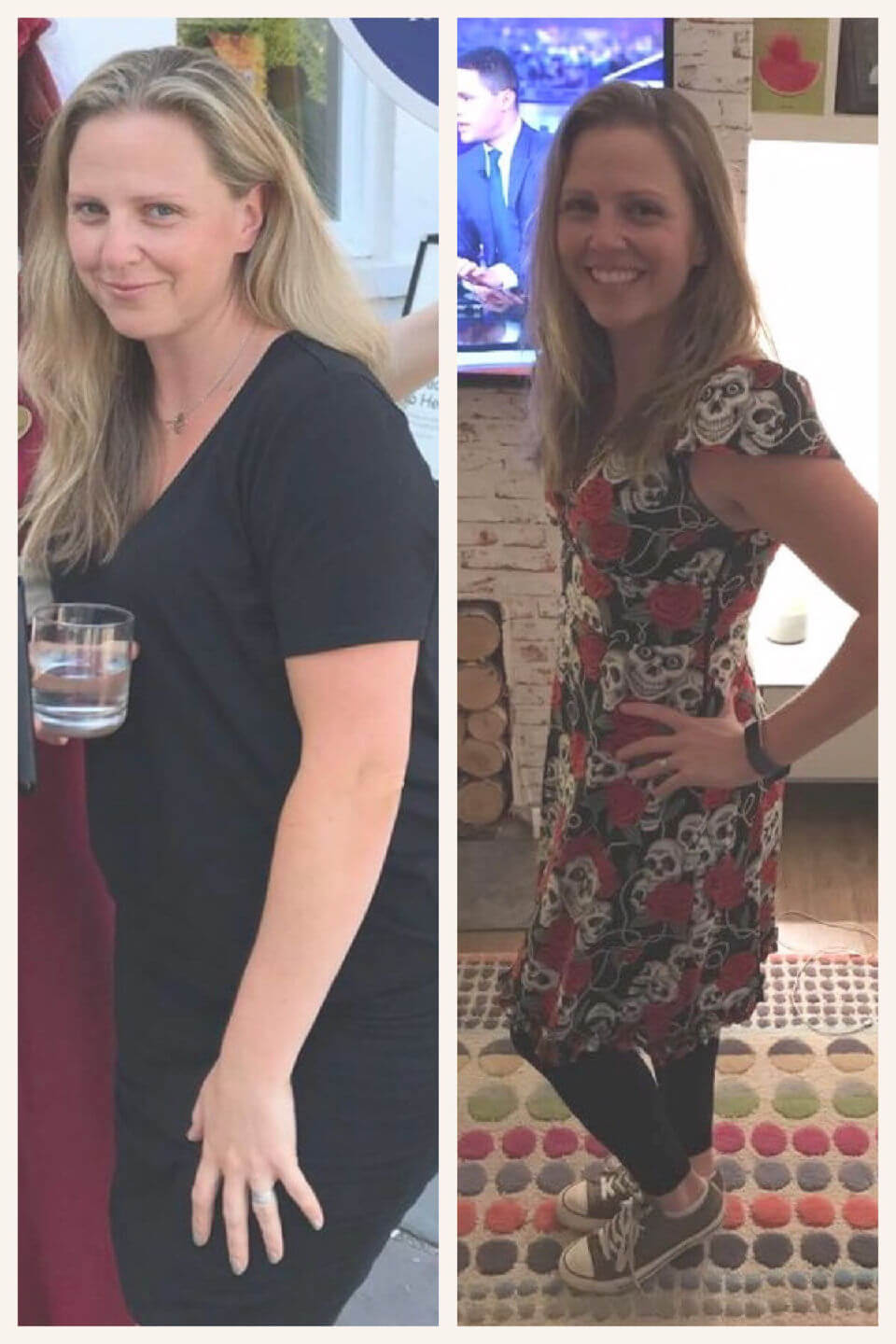 What a difference Lindsey has made to her life! She says, "Before the 28 Day Weight Loss Challenge deadlines at work would have meant – skipping breakfast, take out lunches, chocolate for energy, and ready meals for dinner. And LOTS of wine.
Thanks to the 28 Day Weight Loss Challenge, the app, the smoothies – and my slow cooker – I have managed to stay on track with food that is nourishing, gives me consistent energy and avoids feeding my family crap.
I've got my run in every day – even at 9.20pm one night! And I've ALWAYS felt better for it. 
Summer bodies are made in winter and I'm determined to be in photos with my kids this summer – not lurking in the background! Well done on January ladies – almost there! We've got this."
Charlie Johnson has found her true self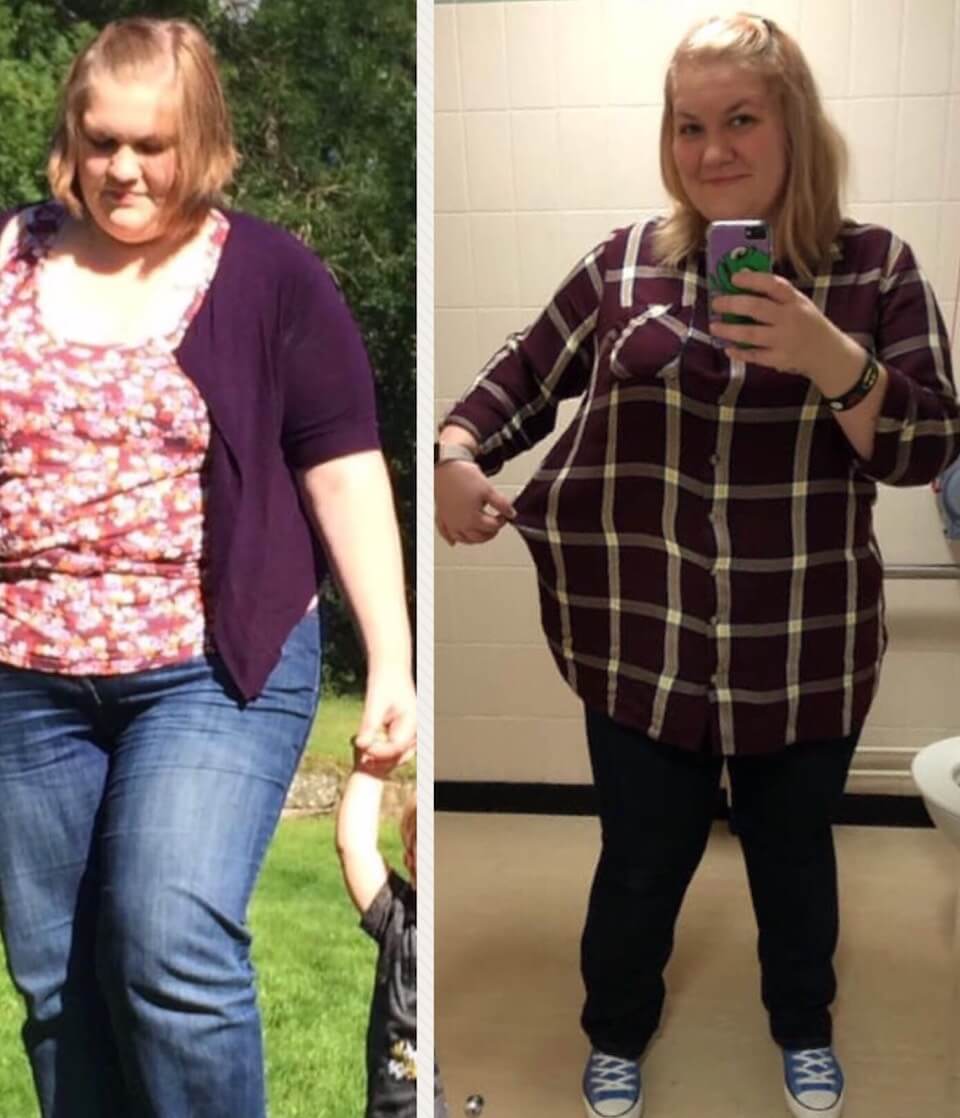 This is why it's so important to take photos on your weight loss journey. As Charlie says, "I look back on pictures of pre-Healthy Mummy me and can't believe the difference. Not just physically but mentally too.
I'm so much happier and more confident. My whole family is eating healthy, nutritious food. We're more active. The Healthy Mummy really is the gift that keeps on giving!
I see two totally different people in these pictures. The 'me' who was self-conscious and unhappy and the new me who enjoys life.
I also see the me that apparently needs clothes that fit – I absolutely love this top and always throw it on for work. I hadn't realised how big it was now!! Non scale victory for me!
I absolutely love being on this journey – it's taking me to my destination of being the best me I can be!"
Are you ready to become a Healthy Mummy?
If you are wanting to lose weight and improve your energy – not to mention – help improve your overall health and wellbeing – our 28 Day Weight Loss Challenge is an awesome program to check out.
Our 28 Day Weight Loss Challenge includes:
28 days of at home exercise routines (no gym needed) – with video instruction
Customisable and breastfeeding friendly meal plans (including 7 Day Cleanse)
Time-efficient exercises for busy mums – under 30 mins
Challenge combines Pilates exercises with interval and circuit training (HIIT)
Suitable for basic to advanced fitness levels
Home to thousands of EASY-TO-MAKE recipes!
To learn more about our 28 DAY WEIGHT LOSS CHALLENGE CLICK HERE