We often see great results from mums following the 28 Day Weight Loss Challenge in our community. But instead of just asking how much weight they've lost, we like to dig deeper and ask them things like 'what else has changed for you?' and 'what is the best part of your new lifestyle?'
Today these mums share their stories and give us an insight into how they found themselves again after months or years of living in a body that no longer served them. They've lost weight thanks to the 28 Day Weight Loss Challenge, for sure, but they've gained so much too.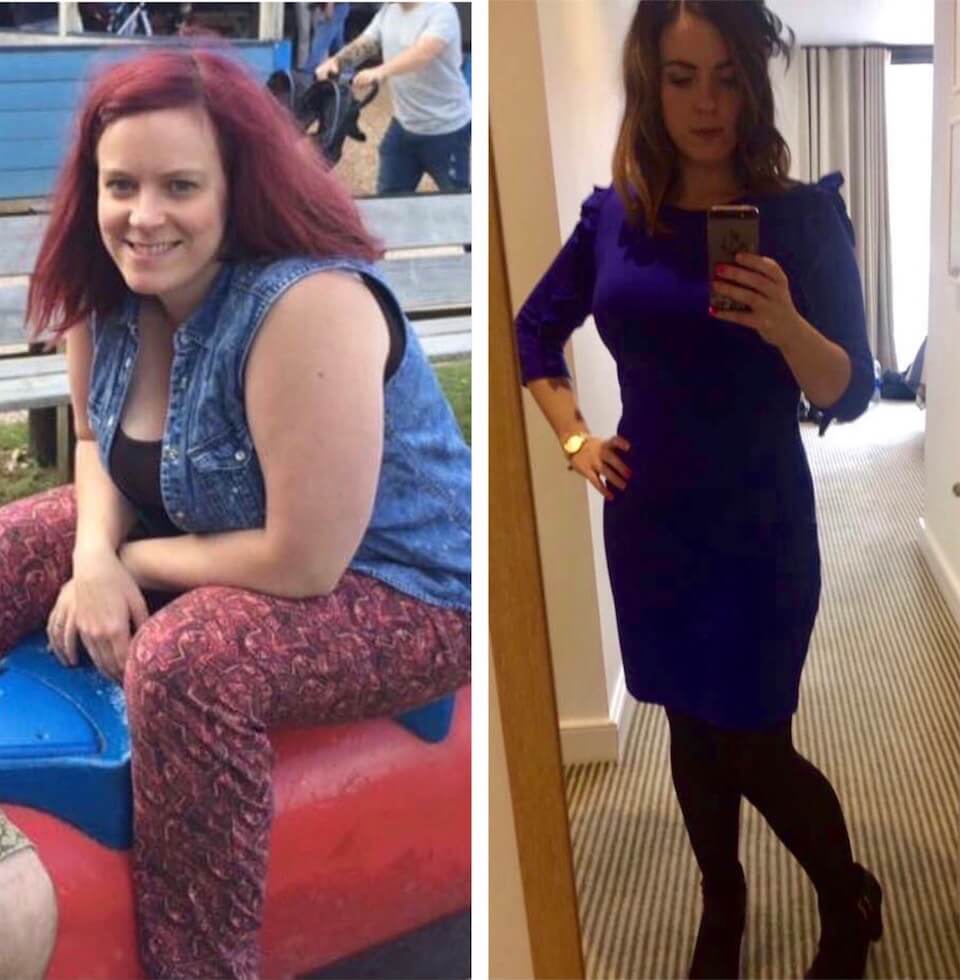 Mercy Winters lost 2 stone in 6 months
What a difference half a year made for Mercy on the 28 Day Weight Loss Challenge!
Mercy (pictured above) says, "12.7st to 10.7st in around 6 months. My mindset is completely different; I am so much happier and more confident now.
I am rediscovering my love of clothes, make up and beauty regimes, all of which I completely forgot about after my children were born (they are 3 and 5 now!).
I feel like I am finally back to me again!"
Isabelle Rodriguez loves her Healthy Mummy support tribe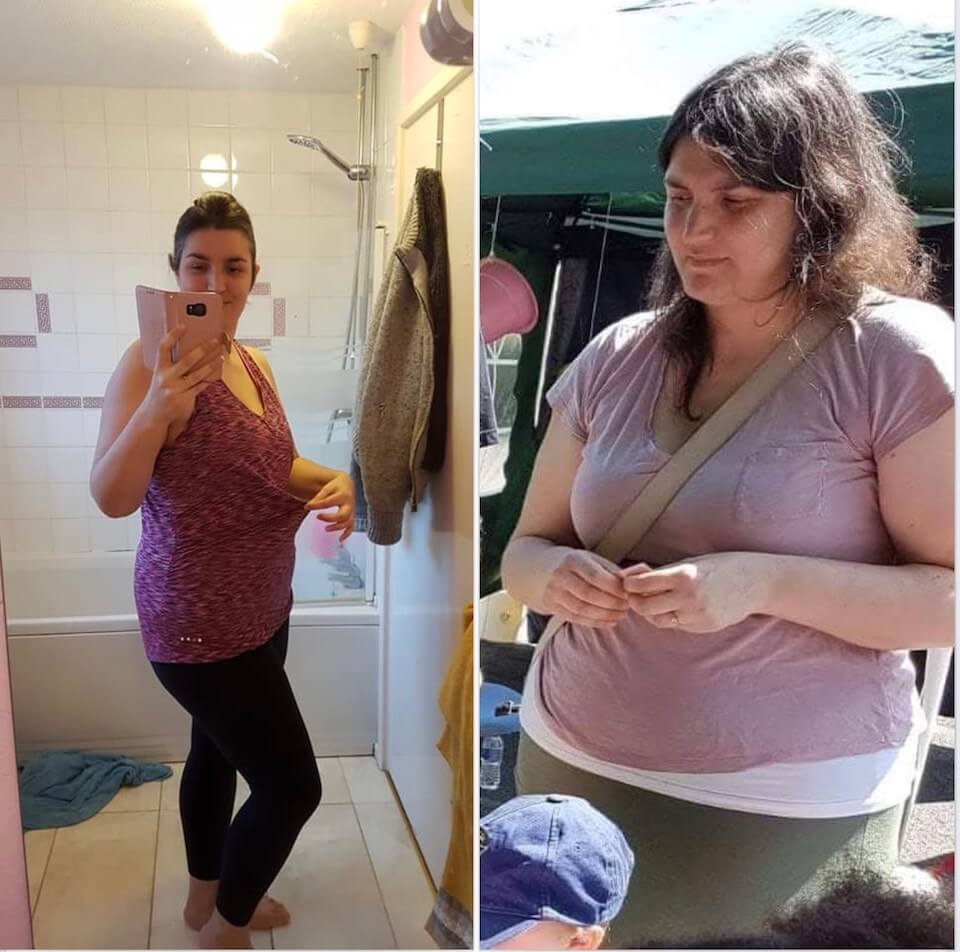 Isabelle says, "The things that the Healthy Mummy has taught me on the 28 Day Weight Loss Challenge:
meal plan and prep will save you time and money.
exercising doesn't have to take a whole chunk of time out of your day
it's OK to have a meal (or a day) off plan and not feel guilty about it
my body craves water
eating the right food will ensure I have more energy, clearer skin, stronger nails and hair.
The 28 Day Weight Loss Challenge has enabled me to :
realise that I was worth it
realise that it was OK to have me time to recharge my batteries
get more confident
In the process, I have lost 1.5st, and many cms off my waist, thighs, and arms.
I have gained a tribe of Healthy Mummies to support and motivate me, as well as kicking my butt if need be."
Sarah Morris is half way to her goal weight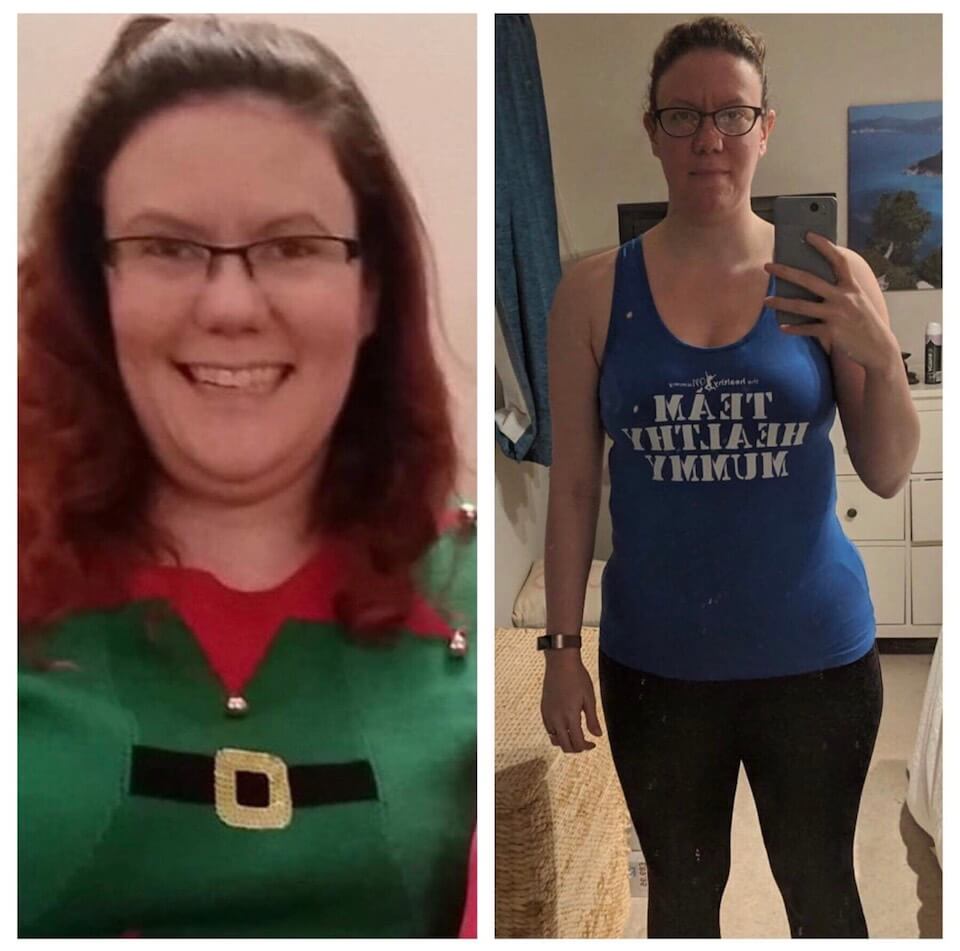 Way to go Sarah, you're an inspiration! Sarah says, "Brilliant achievement for me today! I am now more than halfway to my target weight!
It's been a slow and steady journey but I'm not worried about that as previously I would have given up by now and gone back to "eating normally". Now I know my "normal" eating habits were the problem.
It's not about losing the weight at super speed, but sticking with it and becoming fitter and healthier for my kids. My aim is to reach my target in four months so I can buy myself a new bikini for my holiday!"
Nikki Lea Eckley keeps getting nice comments on her weight loss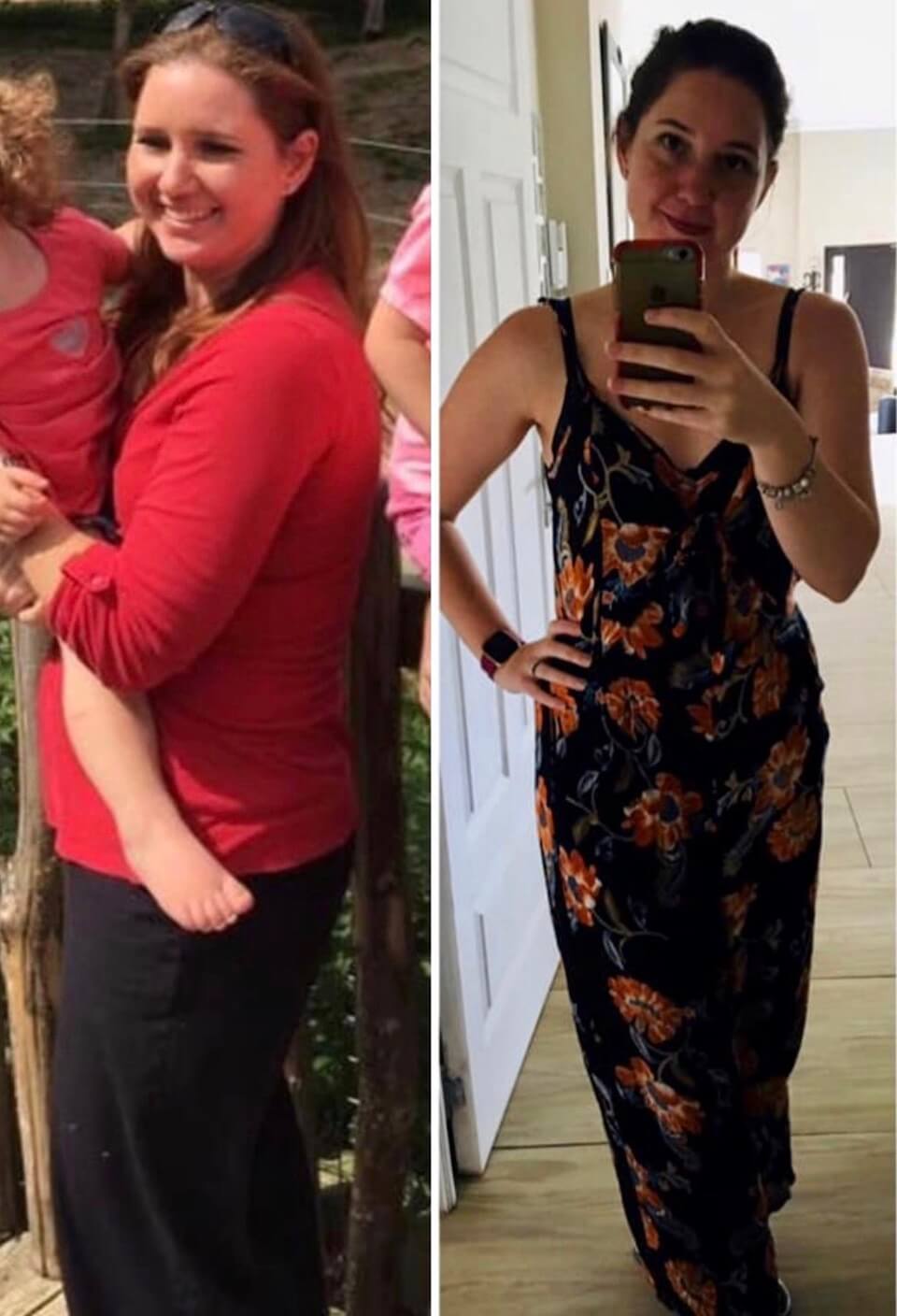 Nikki says "I've never had so many compliments in my life as the last few days! My hubby's family haven't seen me in a couple of years and every single one keeps saying how lovely I'm looking and can't believe the weight loss.
And when I say it's 'only' 13 pounds they still don't believe me (they are adamant it is more).
Weight is just a number, and the Healthy Mummy is about so much more than that! It is about being healthy and the most amazing part for me is that I've strengthened my body with it!
The 28 Day Weight Loss Challenge is not a fad diet, it's not a restrictive diet, it is a new lifestyle and one that I fully intend to maintain because it not only benefits me, but also my husband and my children!
Yes we all have treats but they are made with love and our ultimate wellbeing in mind thanks to the Healthy Mummy."
Sarah Varney-Wiseman has found freedom from her binge eating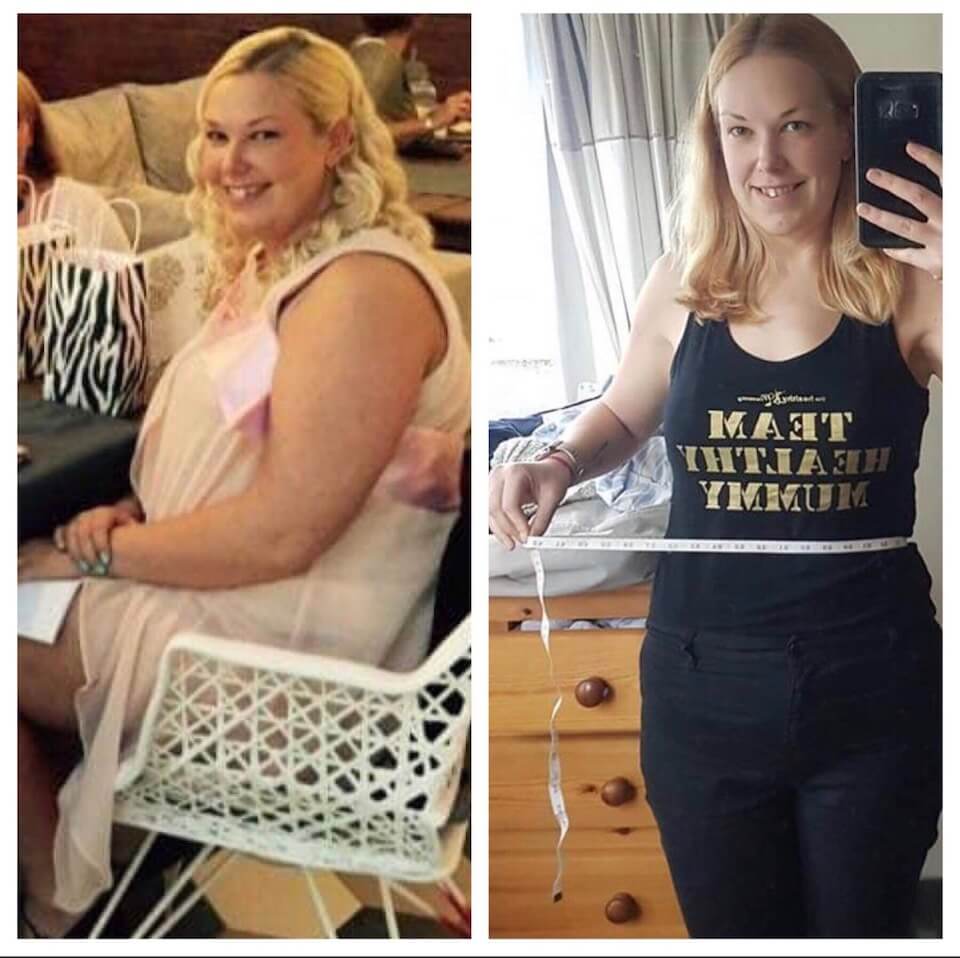 What a week for Sarah! "This week, I hit 2 of my targets on the same day. 5 stone lost and I'm finally down to a healthy BMI of 24.6.
When I started the 28 Day Weight Loss Challenge just under 6 months ago, my BMI was 35.
The before photo is me pre-kids at my hen do. I was so depressed and ashamed. The stress of the wedding had pushed my binge eating to new levels and I had ballooned so much that my size 14 wedding dress was 5 sizes too small. It had to be taken apart and rebuilt from scratch to fit me.
Today, my size 14 skinny jeans and singlet are both showing signs of getting too big!
I actually cried on the scales when I found out that I was no longer classed as "overweight" because up until I found the 28 Day Weight Loss Challenge, I never thought I could do it, never thought I would ever get back to a "normal" weight/size.
The Healthy Mummy has changed my life in so many ways but I never ever thought that I could be "cured" of binge eating. I thought it was something I was stuck with, a constant reminder that I could never be in control. But I haven't binged in the entire 6 months I have been following the 28 Day Weight Loss Challenge.
I've tried to work out what magic ingredient is but I think there's several reasons why it has stopped the binging.
Removing all processed foods. I eat from the 28 Day Weight Loss Challenge for all my meals and almost every snack. I top up with fruit. On the rare occasion that I'm caught out without a snack, I choose a fruit/nut bar with no added nasties. I've come to the conclusion that all the additives, sweeteners, sugar, palm oil etc has a very addictive effect on me.
Nothing is restricted. All of my snacks are sweet ones. I eat cake or chocolate 3 times a day and every day I STILL can't believe that I can do that and lose weight. It's like a dream come true.
Meals don't feel like "diet" food. The meals contain good fats, peanut butter etc that make it feel like I'm not on a diet. I don't feel hungry, I don't feel deprived, I don't feel like I have to eat salad or go without.
Instead of 1200 calories (or less!) that I have always done in the past, I eat 2300 a day.
The range and choice of meals and snacks feels infinite. There's always more that I want to try, my favourites list is pages and pages long but there's always more to try! I've never once thought "I'm bored".
I owe so much to Healthy Mummy. Life is better in so many ways but the freedom from binge eating is like nothing I can explain.
I'm sure there are many people in the support group who have been affected by binge eating disorder and know the grip it can hold on you. I want to give hope to those people that it can be controlled and your life doesn't have to be ruled by it."
Sar McGowan says her kids are now more adventurous with their food choices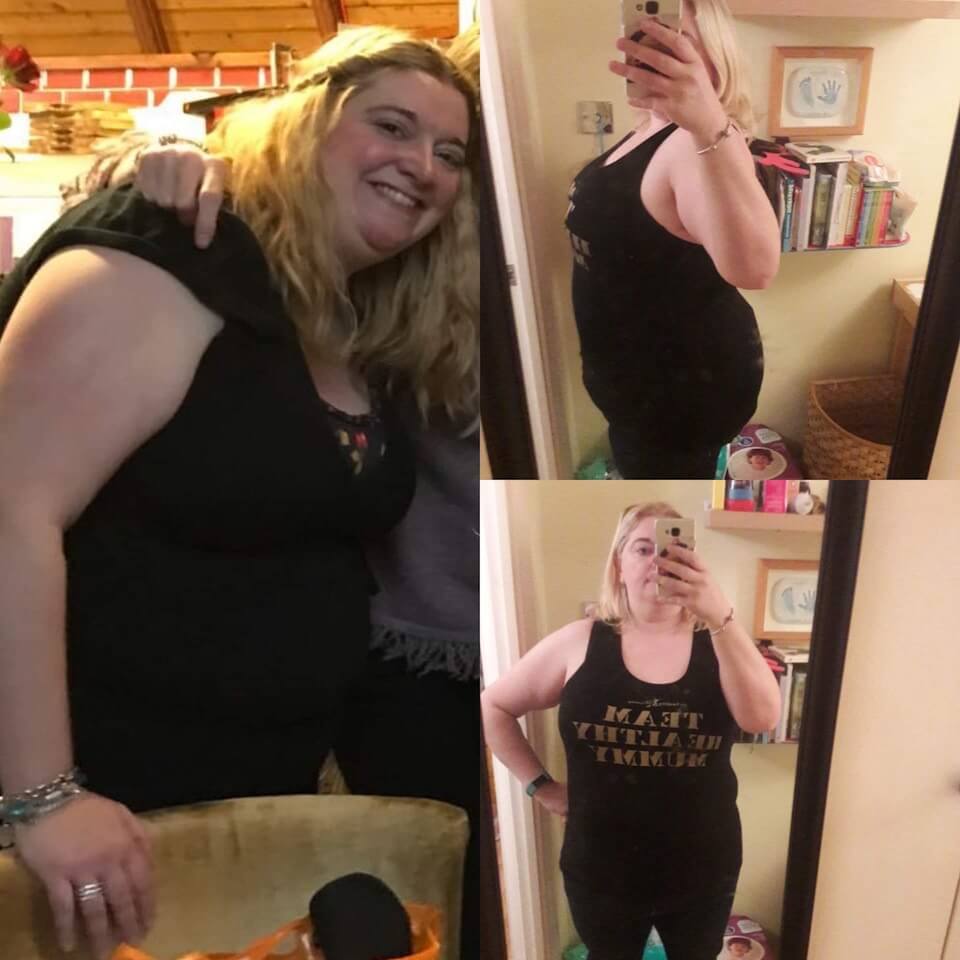 Sar says "I find the effect that the Healthy Mummy has had on me and my family so overwhelming it can make me feel quite emotional, in a good way!
As you can see below, this time last year I was the heaviest I have ever been, I was depressed, felt ashamed to be me and completely broken physically and mentally. I never thought I would find a way out.
And then eight months ago, a Healthy Mummy ad popped up on my Facebook feed and I felt compelled to join…so I did, and I haven't looked back since!
I started my first 28 Day Weight Loss Challenge 7 months ago, and from that first day I have felt better and better, both physically and mentally!
I have lost over 2.5st, more than 3 dress sizes and so many inches…..I never thought this would be possible again!
However, it is all the other changes that have had an even bigger impact on me and my family…
I have a healthy relationship with food for the first time in my life. I enjoy food, I enjoy cooking and I love passing that love of good, healthy, freshly cooked food onto my children! We cook together and they are more adventurous than ever with their food choices!
I am comfortable in my own skin for the first time ever! I am a long way from reaching my end goals but I already feel that I have more confidence than I ever I thought I possibly could.
I don't skip meals anymore with the help of the Healthy Mummy Smoothies to ease me into the day each day. They are such a nutritious and delicious way to get the energy I need for running after my 2yr old while my 4yr old is at school.
I am active everyday, walking on the school runs, choosing to walk to the supermarket rather than drive, being active with my children, at last joining in the fun with my family rather than hiding away on the sidelines.
I used to jump in the car for everything – now I am disappointed if I can't walk as the distance is too far/we have to dash somewhere else afterwards etc. This is such a huge change to sitting on the sofa all the time. Now I regularly walk more than 10,000 steps a day.
Thanks to the Healthy Mummy, the 28 Day Weight Loss Challenge, and the beautiful, inspiring ladies within the community, you have helped to encourage and support me along my journey, every step of the way, so I no longer feel alone. I am eternally grateful for these wonderful angels!
Thanks to all the above and the delicious recipes in the 28 Day Weight Loss Challenge app, I have found me, something I never thought I would achieve. I am happier, stronger and healthier (despite the illness and injury that have tried to stop me over the last 6 months) than I have been in years, both physically and mentally!
I am a better wife, mum, friend….a better me!
The 28 Day Weight Loss Challenge is so much more than a diet…..it is a healthy lifestyle that creates a healthy mind, body and soul with delicious food, incredible workouts and the most amazing support network that you will ever know!
I like to call the Healthy Mummy 'chicken soup for the soul' as it helps to soothe and heal both our mental and physical wellbeing!
I am just an ordinary mum – if I can achieve this, I know you can too. Come on ladies – let's make 2019 the year we are the best we can be!"
Are you ready to become a Healthy Mummy?
If you are wanting to lose weight and improve your energy – not to mention – help improve your overall health and wellbeing – our 28 Day Weight Loss Challenge is an awesome program to check out.
Our 28 Day Weight Loss Challenge includes:
28 days of at home exercise routines (no gym needed) – with video instruction
Customisable and breastfeeding friendly meal plans (including 7 Day Cleanse)
Time-efficient exercises for busy mums – under 30 mins
Challenge combines Pilates exercises with interval and circuit training (HIIT)
Suitable for basic to advanced fitness levels
Home to thousands of EASY-TO-MAKE recipes!
To learn more about our 28 DAY WEIGHT LOSS CHALLENGE CLICK HERE