These five mums all share one thing in common, they tried a LOT of different ways to lose weight before they found the 28 Day Weight Loss Challenge.
Each of these mums have shared their story and their progress photos to help show you that even if you think you've tried it all – the 28 Day Weight Loss Challenge is the weight loss plan that really WORKS!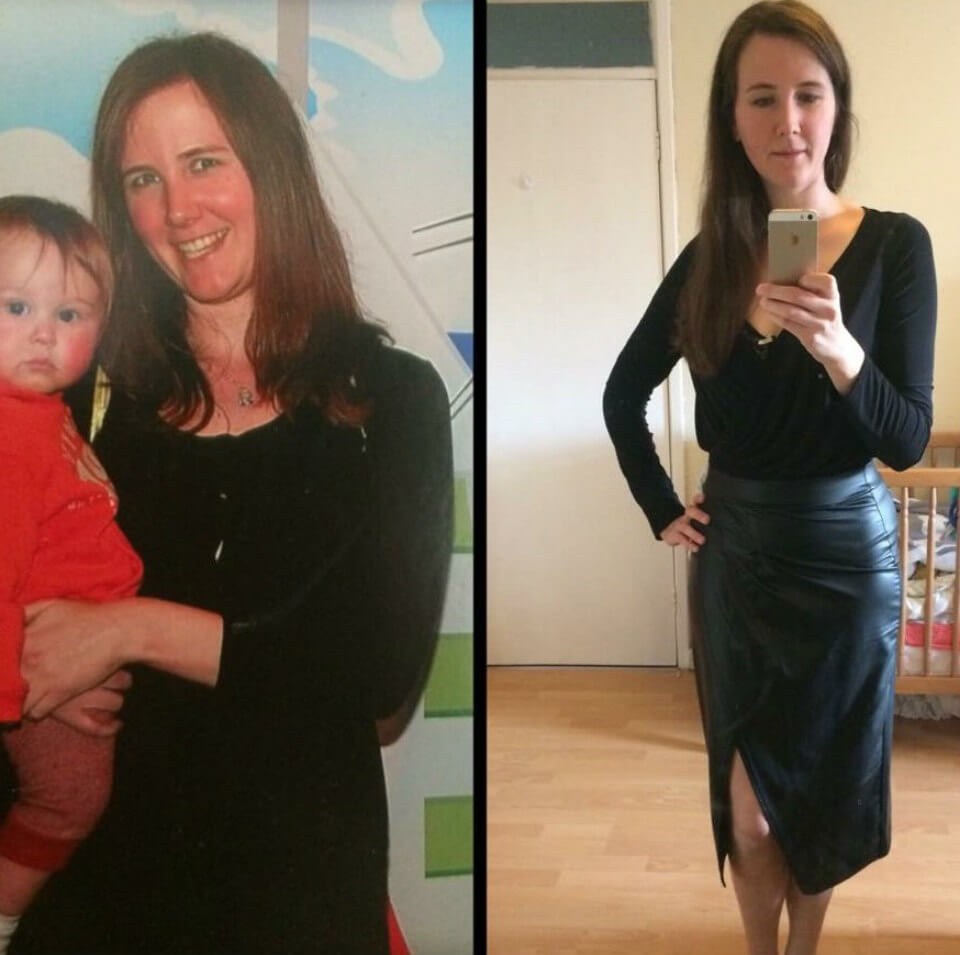 Natalie Cowie says she has tried all the other plans
Natalie (pictured above) says that she tried everything before discovering the 28 Day Weight Loss Challenge.
"I've struggled with my weight since around my late teens/early 20's. I've tried all the other plans going." 
After a difficult pregnancy, she found herself unhappy."I had gestational diabetes in my 4th and 5th pregnancies, and after having my 5th baby I piled on the weight.
I was unhappy with how I looked, unhappy with how I felt and unhappy with how it was affecting my confidence and my relationship too. And after having gestational diabetes, I was also very worried that I'd significantly increase my chances of type 2 later on in life, being overweight."
But all that changed one day when she was browsing online. "I came across an advert for the Healthy Mummy. I signed up straight away to the 28 Day Weight Loss Challenge and haven't looked back." 
Not only does she feel better, she has also dropped a huge amount of weight by following the 28 Day Weight Loss Challenge. Natalie says, "I'm 2.5st down (and counting), I'm fitter, I'm healthier, I no longer hate what I see in the mirror.
And I've finally found a plan which I find sustainable!"
As for what the future holds, Natalie is positive that she is becoming a good role model for her family."I really want to be healthy and live into old age for my kids, their kids and even my grandkids too!! And by following the 28 Day Weight Loss Challenge I feel I'm giving myself the best chance of doing that."
Elizabeth Clare is not hiding away anymore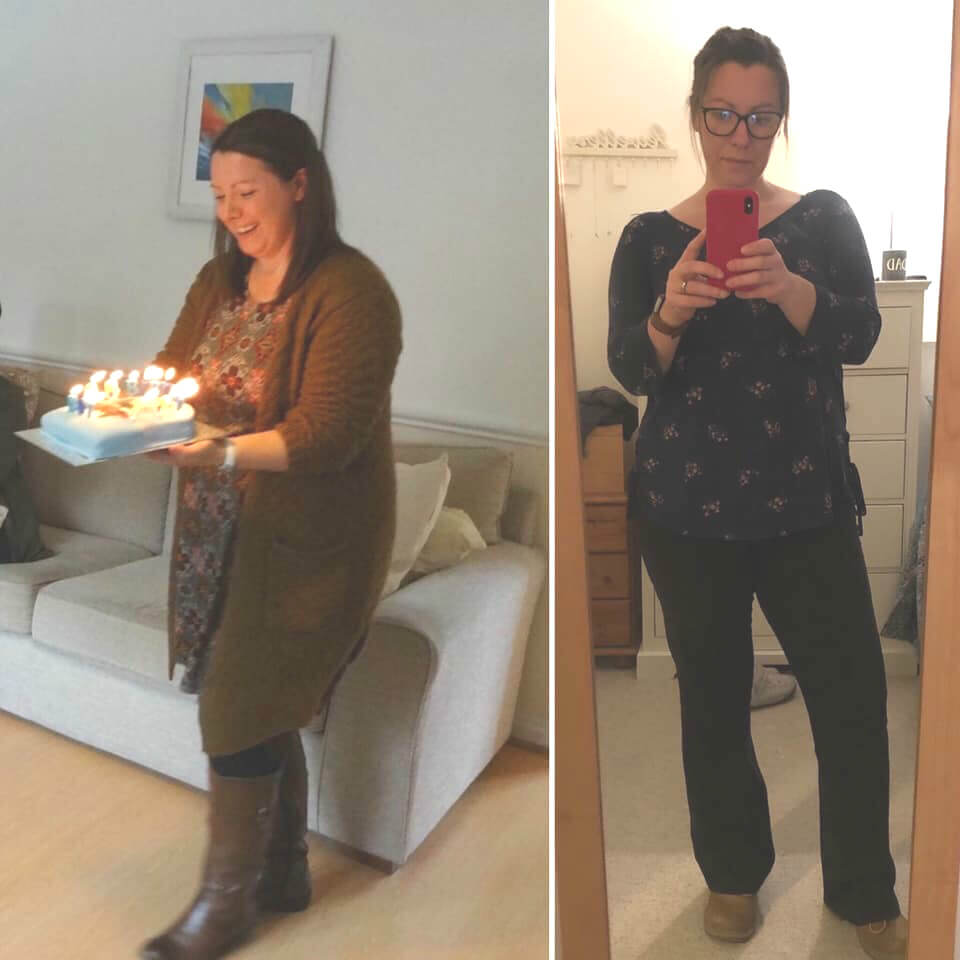 Elizabeth has now completed 5 rounds of the 28 Day Weight Loss Challenge and is really feeling the benefit.
"No more am I hiding away behind the lens of the camera. No more am I hiding behind my child.  No more am I hiding behind my front door."
Elizabeth can clearly pinpoint the areas that the 28 Day Weight Loss Challenge has helped her change in her life.
"I am confident 
I have self-belief back
I am positive
I am happy
I am healthy
I am getting fitter
1.5 stone lost
Nearly 2 full dress sizes down….FOREVER!
I am enjoying my new Healthy Mummy lifestyle.
This is it. 
This is my life now."
Hazel Cooke uses photos to keep herself motivated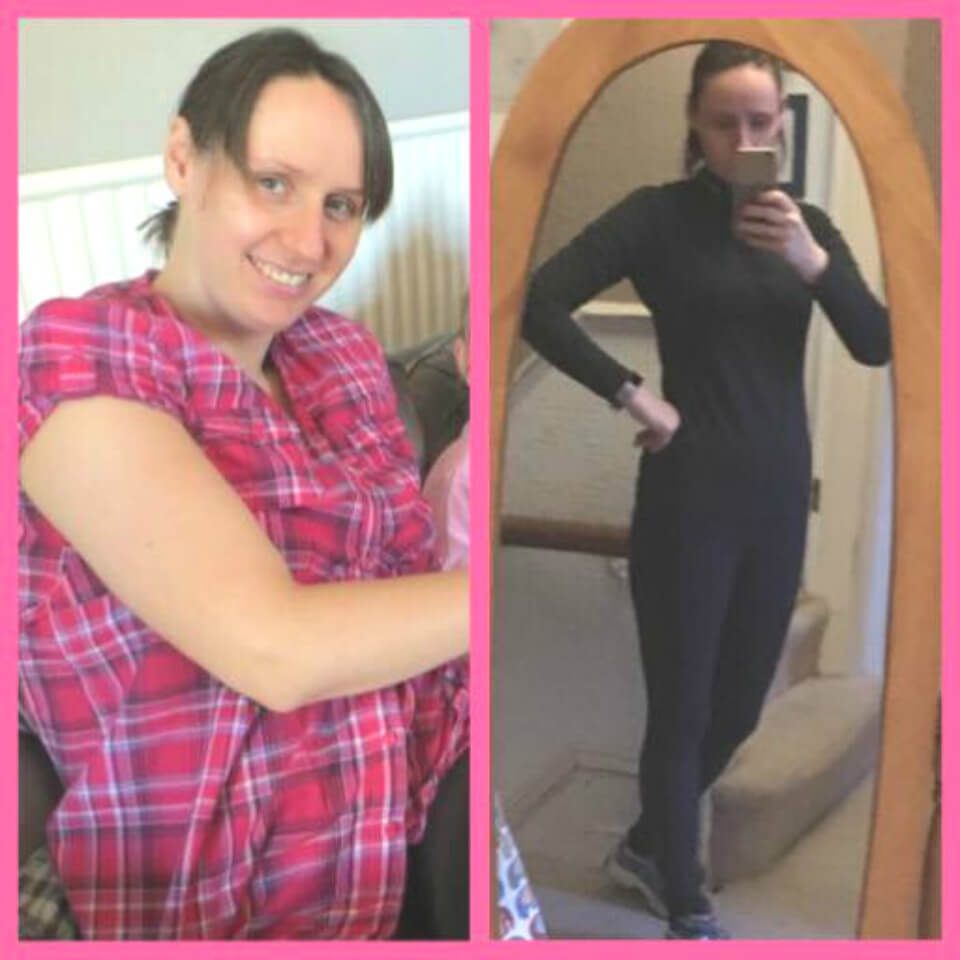 Hazel says we should all look back and see how much we have changed, and photos are a great place to start.
Hazel says, "So I haven't done one of these for a while but when Facebook reminded me of a picture taken 4 years ago (3 weeks after my 2nd daughter was born) it made me realise how far I have come!
I'm so glad I found the 28 Day Weight Loss Challenge when I did… my energy was low, my confidence even lower and I didn't think I had the motivation to cook let alone exercise!"
These days, things look very different for Hazel. "Now I'm full of energy, fitter and planning on tackling a 1/2 marathon at the end of summer. I love cooking and can't believe what I can eat and still lose weight! It's amazing! They should teach this way of eating in schools as I love how positive it is to my kids and whole family!
If you're sitting on the fence about the 28 Day Weight Loss Challenge … give it a try! I am sooooooooooo glad I did!"
Siobhan Docherty lost 2 stone in less than 6 months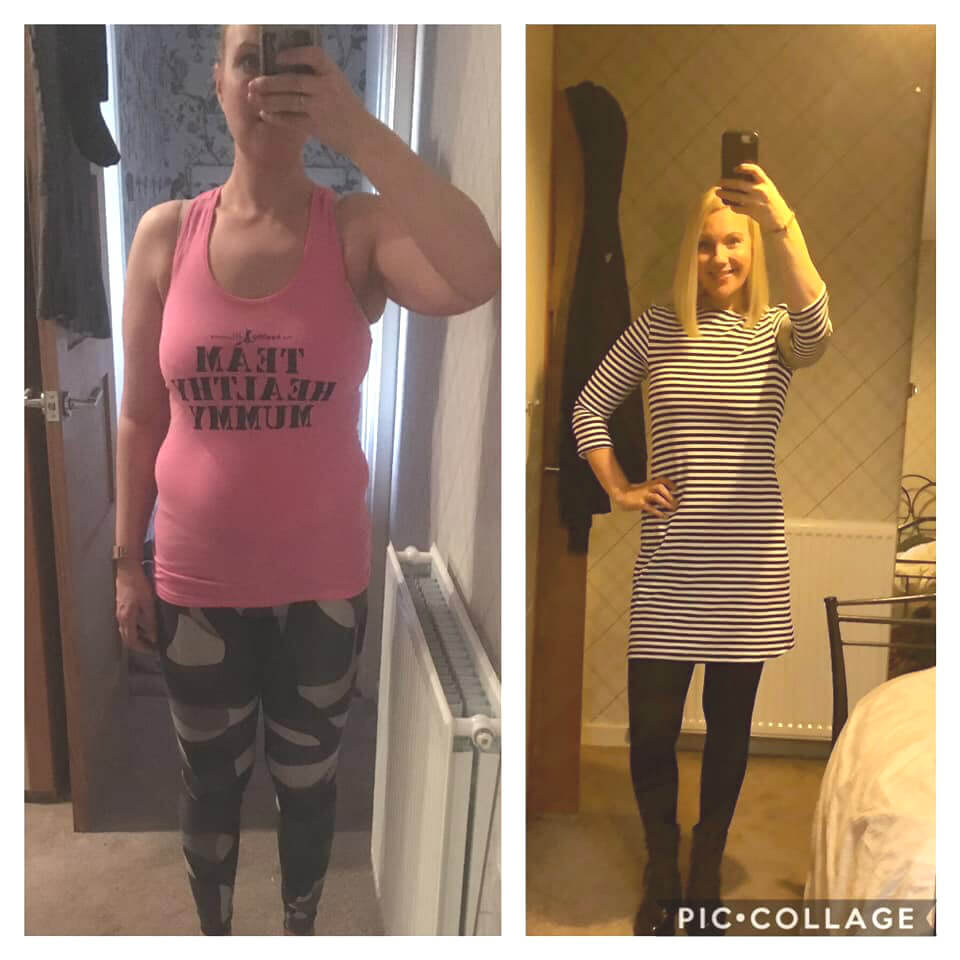 Siobhan reflects on her success after following the 28 Day Weight Loss Challenge. "That first photo was taken a year ago when I won my first Healthy Mummy singlet! I had just started following the challenge meal plans so this wasn't even my biggest!"
Siobhan managed to lose 2 stone in under 6 months and has maintained her weight loss since then.
"The 28 Day Weight Loss Challenge really works and I have loved never feeling like I'm on a diet! Love that there are so many options of delicious meals and snacks! Love that I enjoy shopping for clothes now!"
Nikki Lea Eckley has gone from size 16 to a 12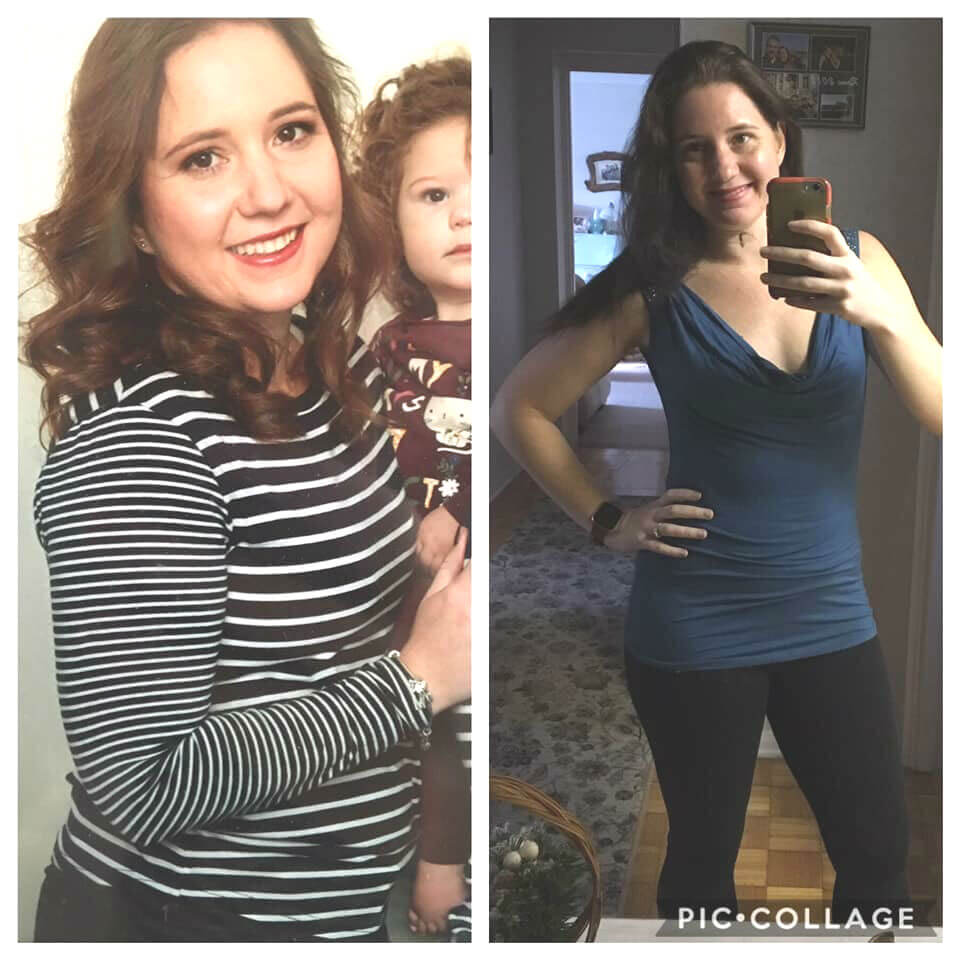 Nikki is celebrating her success on the 28 Day Weight Loss Challenge. "Over 13 pounds thrown out the window! Size 16 on the left… size 12 on the right (now)."
All thanks to the 28 Day Weight Loss Challenge where you can enjoy three main meals and three snacks per day.
"I've not done this by starving myself or cutting out food groups or by spending hours in the gym! I eat 6 delicious meals a day and do 10-30 mins of exercise a day when I can."
The 28 Day Weight Loss Challenge is a realistic way of losing weight in a healthy way for busy mums. You don't have to cut out carbs, snacks, or treats you love! Plus we have hundreds of at-home workouts that you can do with the kids underfoot.
Nikki goes on to say "I've strengthened my body again thanks to the awesome 28 Day Weight Loss Challenge exercise videos and all the encouragement to move more, even if it's just dancing with my 2 girls.
I'm pumped with energy and far more involved with my children now!
I am truly happy and can't even fathom life without the 28 Day Weight Loss Challenge now!"
Are you ready to become a Healthy Mummy?
If you are wanting to lose weight and improve your energy – not to mention – help improve your overall health and wellbeing – our 28 Day Weight Loss Challenge is an awesome program to check out.
Our 28 Day Weight Loss Challenge includes:
28 days of at home exercise routines (no gym needed) – with video instruction
Customisable and breastfeeding friendly meal plans (including 7 Day Cleanse)
Time-efficient exercises for busy mums – under 30 mins
Challenge combines Pilates exercises with interval and circuit training (HIIT)
Suitable for basic to advanced fitness levels
Home to thousands of EASY-TO-MAKE recipes!
To learn more about our 28 DAY WEIGHT LOSS CHALLENGE CLICK HERE