We all know that meal and snack planning is key to losing pregnancy weight. It's the number one tip from the 28 Day Weight Loss Challenge! Cooking ahead means you can save time preparing healthy meals and snacks each day.
So if you want some quick and easy chocolate based snacks that are a) delicious and b) no bake – we've got you covered.
Here are 5 of our favourite chocolate snacks that you can cook without turning your oven on…perfect when you're super busy.
5 chocolate treats WITHOUT turning your oven on
1.Healthy Chocolate Weetabix Slice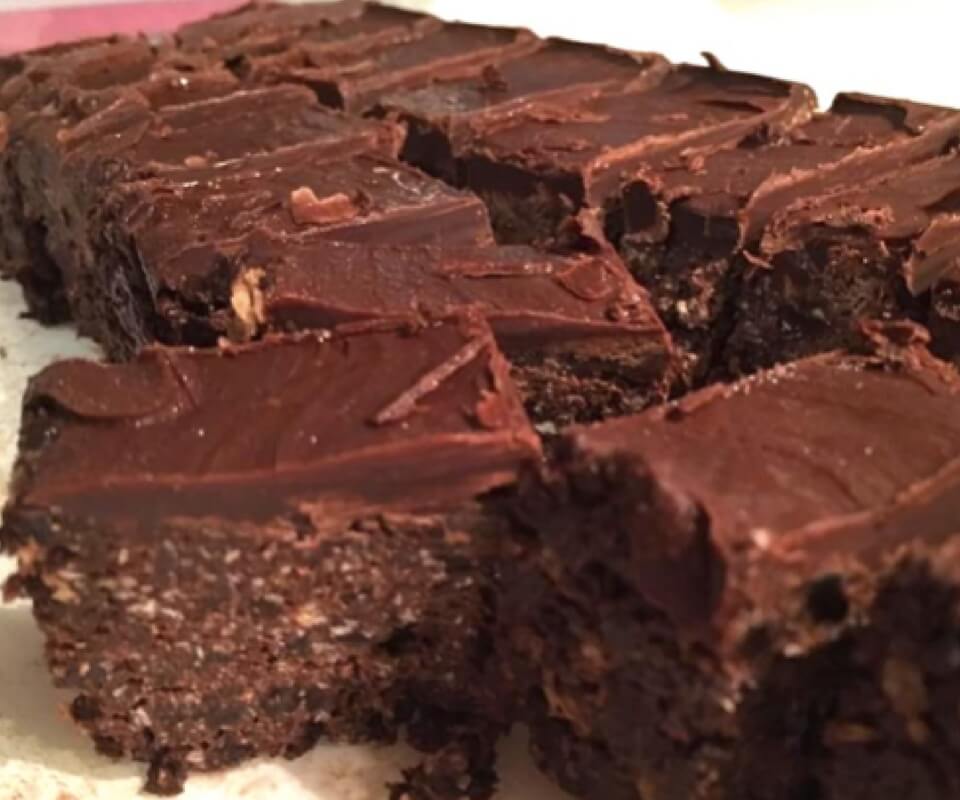 Makes 12 slices, at 190 calories each slice
One of the favourite go-to snacks for busy mums, this Weetabix Slice is all made in a blender and then placed in a pan to set in the fridge. Too easy!
Healthy Mummy Vicki Lulich loves the Weetabix slice."This is probably the first raw dessert I've made and really enjoyed the flavours," she says. "My uncle came for dinner and ate two pieces, and asked for a third. I told him to stop eating my healthy treats!"
2. Healthy Chocolate & Salted Caramel Delights
Recipe makes 24 serves at 190 calories per serve