To many, weight loss means a whole new way of life and this is exactly what this amazing mum is finding as she reaches her weight loss goals.
Natalie Cowie reveals that not only is she saving on money, but she is also spending so much more quality time with her children as a result of her increase in energy levels thanks to the 28 Day Weight Loss Challenge!
How the 28 Day Weight Loss Challenge has changed this mum
The Healthy Mummy has changed so much more than Natalie's appearance.
"Earlier on I needed a few bits from the shop. Before the 28 Day Weight Loss Challenge, I'd have jumped in the car, or in the case of having no car, I'd have not bothered going," she explains. "That would have meant I'd need to pay for school lunches for my girls the next day."
But on this day, after realising she needed food for her children's school dinners, with her new found energy, off she went to the shops with her children in tow!
"Me and the kids walked. We chatted, they played, and we played a little game of catch on the way back! It was lovely," she says joyfully.
"Not only am I saving money on things like school dinners, but I'm spending more quality time with the kids too (even if that's just a walk to the shops!)."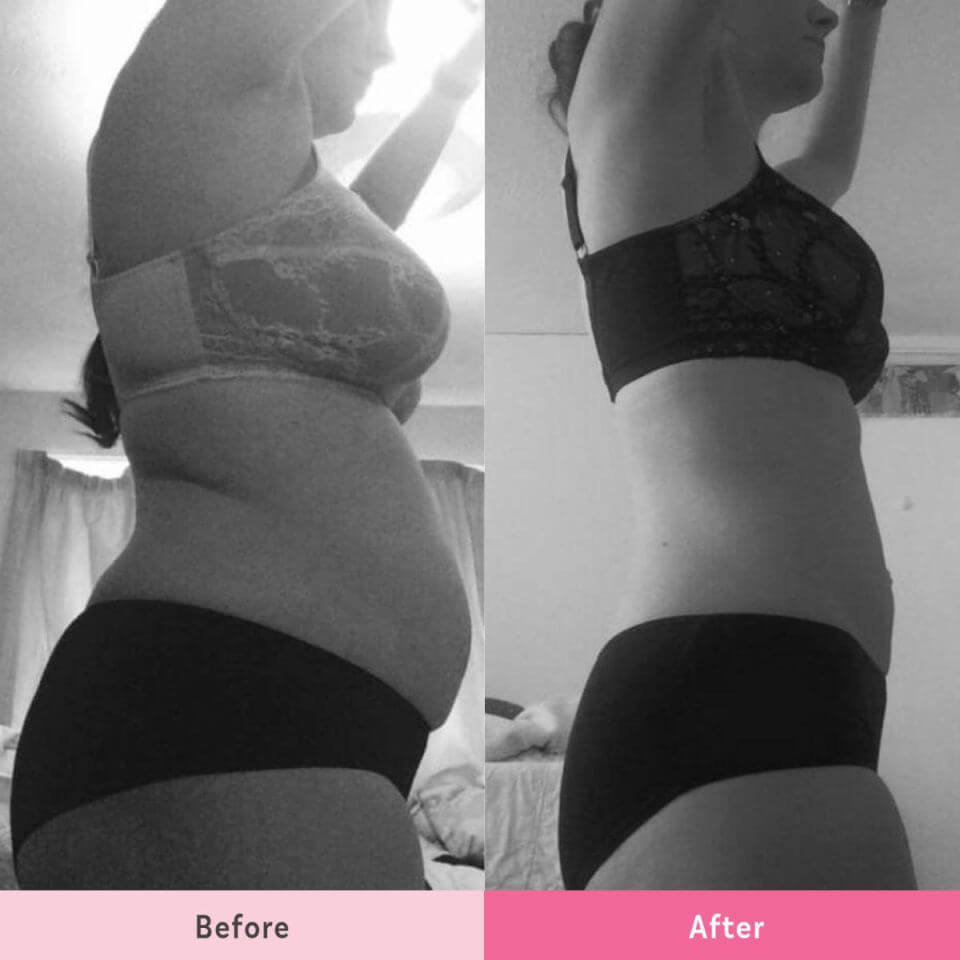 Exuding body confidence
Natalie is in a much more positive space now than she was months ago. She used to really not like what she saw in the mirror at all but now is much more comfortable with her reflection. She never ever imagined she be sharing her photos for all to see!
"I'm just so happy looking back at my photos, I feel so different about my body now. 
I used to hate what I saw in the mirror, hate my husband seeing me," she reveals.
"I never imagined I'd be sharing my first photo in a group this big! But not anymore! I'm more body confident than I ever remember being before," Natalie adds.
"Thank you healthy mummy for giving me confidence in myself, and in my body."
Ready to beat the bloat? Check out the 28 Day Weight Loss Challenge!
Our 28 Day Weight Loss Challenge is a family-friendly, breastfeeding-safe program designed FOR MUMS to help them tackle their health and lose the baby weight. 
Every week you are given a different meal plan to follow and each month we add NEW recipes to our Challenge Recipe Hub. That way, you'll never get bored and stay on weight loss track while digging into healthy, yummy recipes. Some mums also choose to add in Healthy Mummy Smoothies to their meal plans, but it's totally up to you.
Learn more about our 28 Day Weight Loss Challenge HERE.
If you would like a sneak peek at some of the meals, snacks and exercises from the 28 Day Weight Loss Challenge you can download our FREE recipe packs HERE.