These Healthy Mummy mums have embarked on a journey that has changed their lives forever! They are at their fittest and healthiest and are loving the meals and smoothies from their 28 Day Weight Loss Challenge journey!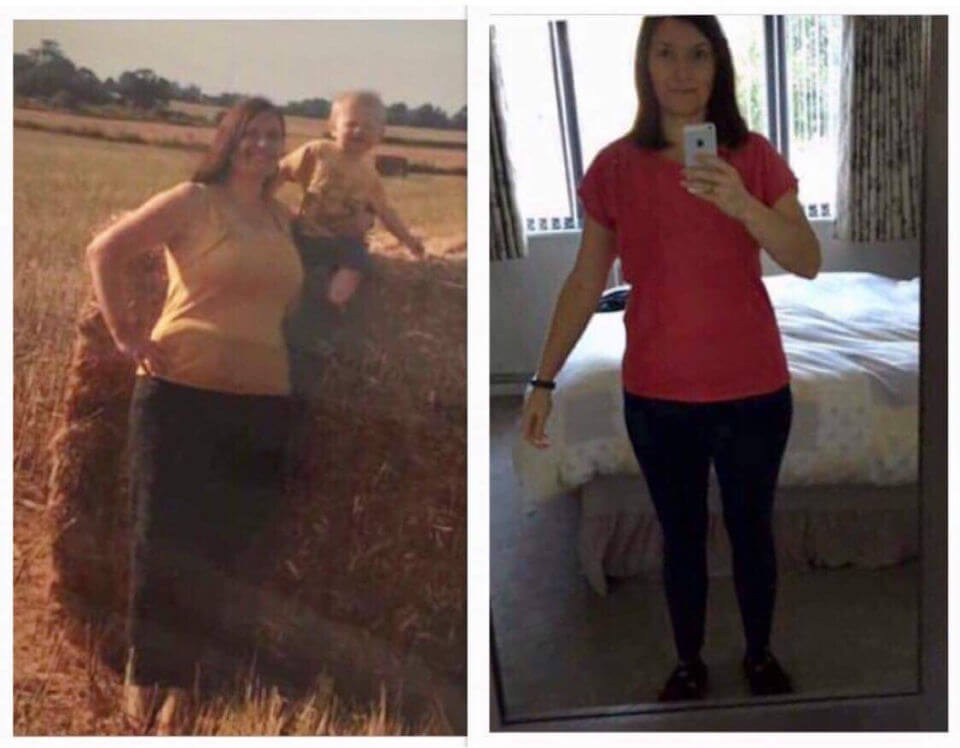 These mums are reaching their goals in time for Christmas
Emma Matthews has lost 16 lbs
Emma says, "I started the 28 Day Weight Loss Challenge  just over two months ago, and today I have lost 16 lbs!
Finally fit back into my pre-pregnancy clothes 3 years later.
I have so much more energy and feel positive every day, don't think I will be without HM ever again! There's so much choice and the meals are really tasty, I never feel like I'm missing out, even so close to Christmas! 
I am constantly inspired by everyone's posts in the Facebook group, you are all brilliant! Thank you"
Sar McGowan has lost over 2 stone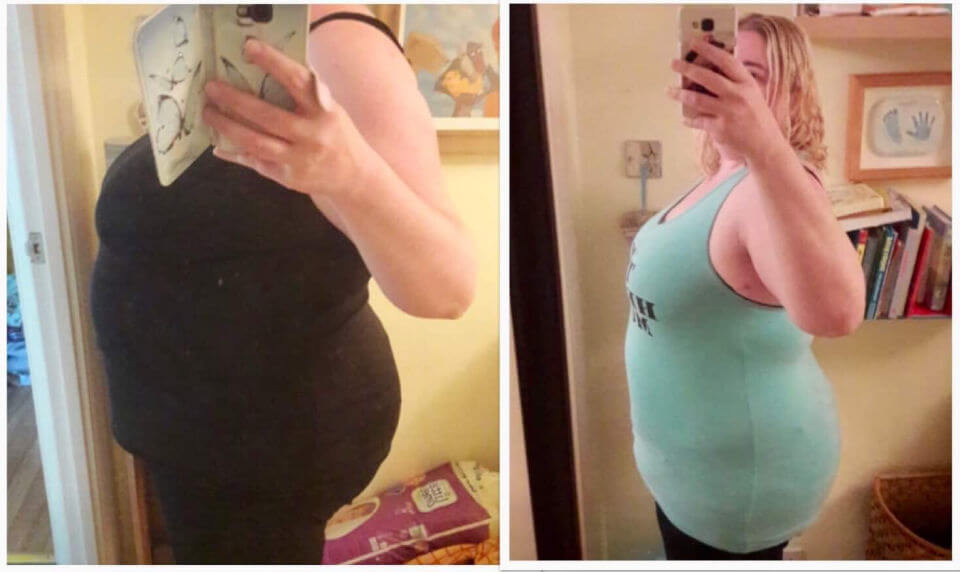 Sar says, "The top two pics are from the first day of my first 28 Day Weight Loss Challenge a year and a half ago. I was scared, anxious, had reached rock bottom and was so fearful I would be a failure again. 
But, I took one day at a time and I kept going. I have had blips and days when I went off plan but I love that the 28 Day Weight Loss Challenge isn't an all or nothing diet. It is a healthy lifestyle that I have wholeheartedly embraced and I have felt amazing for it!
I am able to eat delicious healthy food, I am more active every week and loving it (despite the torn ligaments in my ankle trying to stop me!) and I am happier and more content and confident than I ever thought possible. 
I have lost over two stone since starting (slowly inching towards three), I have lost three dress sizes and so many inches.
The gains are what have overwhelmed me more than anything though. I have found such an amazing, supportive, inspiring group of women who have helped this mummy gain a healthy relationship with food and myself for the first time in my life, I have found me again -a huge deal for a mummy who was so lost before starting the 28 Day Weight Loss Challenge. 
More than all that, I am finally becoming the Mum I always wanted to be that my kids deserve, the one who has fun and joins in with their fun times rather than hiding away on the sidelines of my own life. I have become a part of the family again and the positive impact that has had on my hubby and children is what makes it all so worth it. 
I am eternally grateful to all you wonderful ladies who have been there and helped me along my journey – you are all incredible and should be so proud of yourselves. 
I still have a long way to go until I reach my end goals but I know that with the amazing support in this awesome group and the 28 Day Weight Loss Challenge  lifestyle guiding me, I will get there! So excited to see where the year ahead takes me."
Hellevi Walker has lost 33 lbs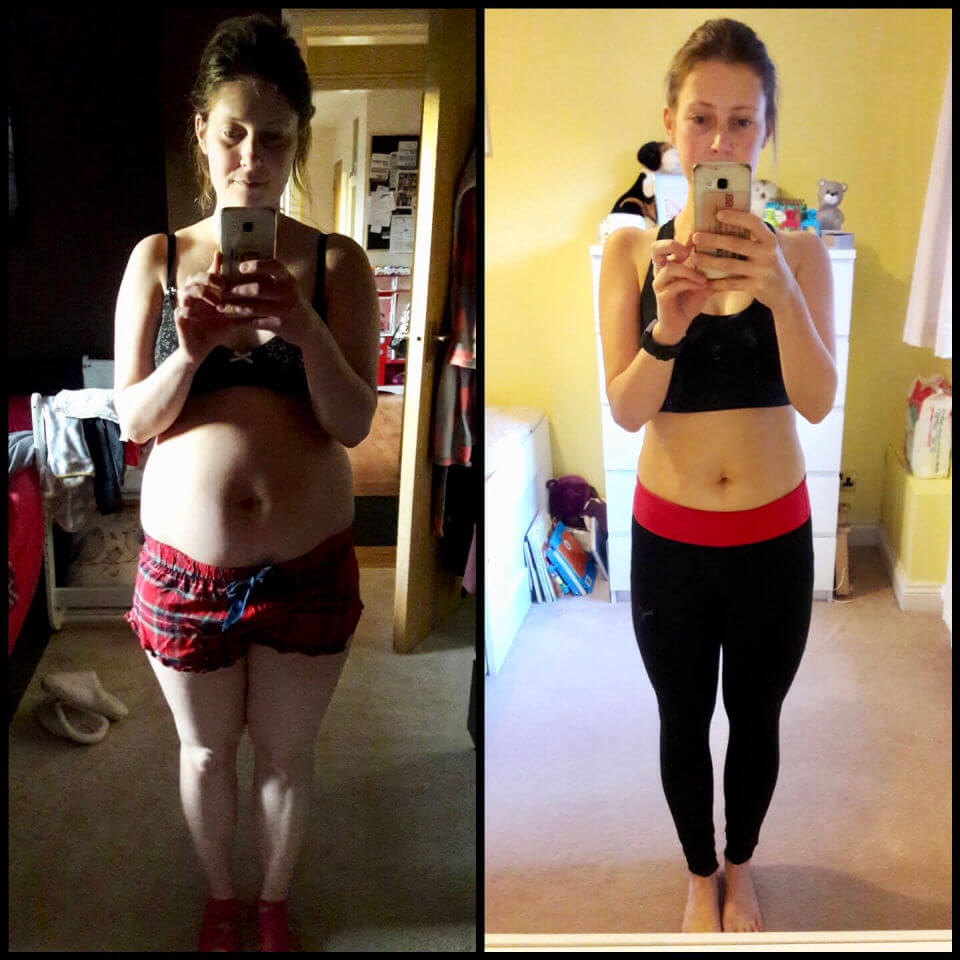 Hellevi says, "Going through a very difficult time in my marriage at the moment not knowing if it's going to work out or not. Following the 28 Day Weight Loss Challenge and staying active has given my life structure which in turn has helped me to stay strong mentally, think clearly and not let this painful experience rob me of my joy of living. I would hate to think where I would be right now without The Healthy Mummy in my life.
I joined eight months ago, the picture on the left was taken in one month later. I lost 33 lbs in 5-6 months and have been maintaining my weight loss ever since. Best decision ever!"
Maria O'Rouke has lost 1.5 stone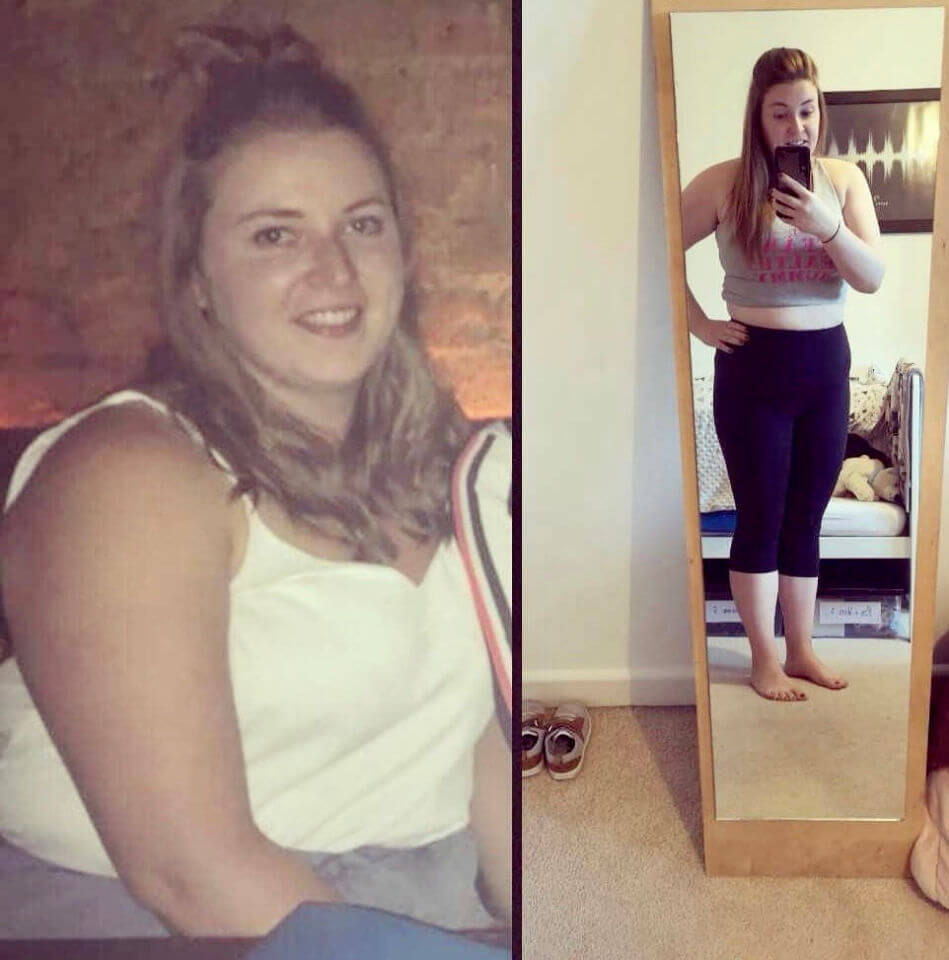 Maria says, "From a size 16 to now the odd style clothes I am wearing a size 12 which before I could never even look at, never mind trying some clothes on in that size!
The picture was two days before our first family holiday which I was trying to loose weight and "yes" the scales said I did, but oh my do I know now not to always go by the scales! 
I eat whatever I want now I have just learnt to portion size and adding better nutrition to my foods that I know is better for me and my family! 
Saved money
Gained more energy
Happier
Mentally getting stronger
More family time
Less fatigue
Stronger Nails 
1.5 stone gone for good."
Sinead O'Rooney has lost 17 lbs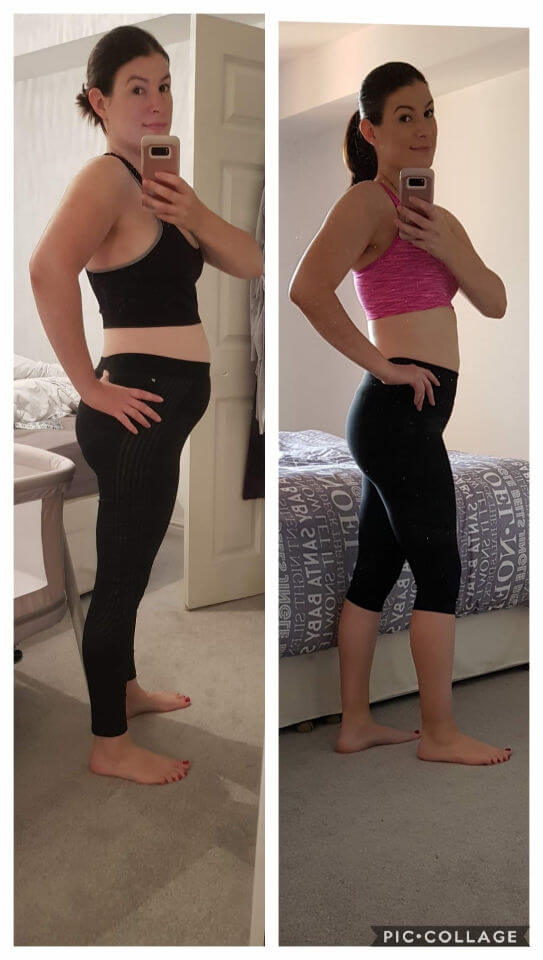 Sinead says, "Picture on the left is 10 days after I joined the 28 Day Weight Loss Challenge and picture on the right is now almost 15 weeks after joining!
I have gone from a size 14 to a size 8-10! 
I have lost 17lbs in that time and gained a whole load of happiness, energy and confidence! 
This is all thanks to the Healthy Mummy and it's amazing community who have helped me stay focus and supported me whenever I have needed it. 
With all the support, vast amount of exercises and delicious yummy recipes you really can't go wrong!"
Tamara Swales has lost 1 stone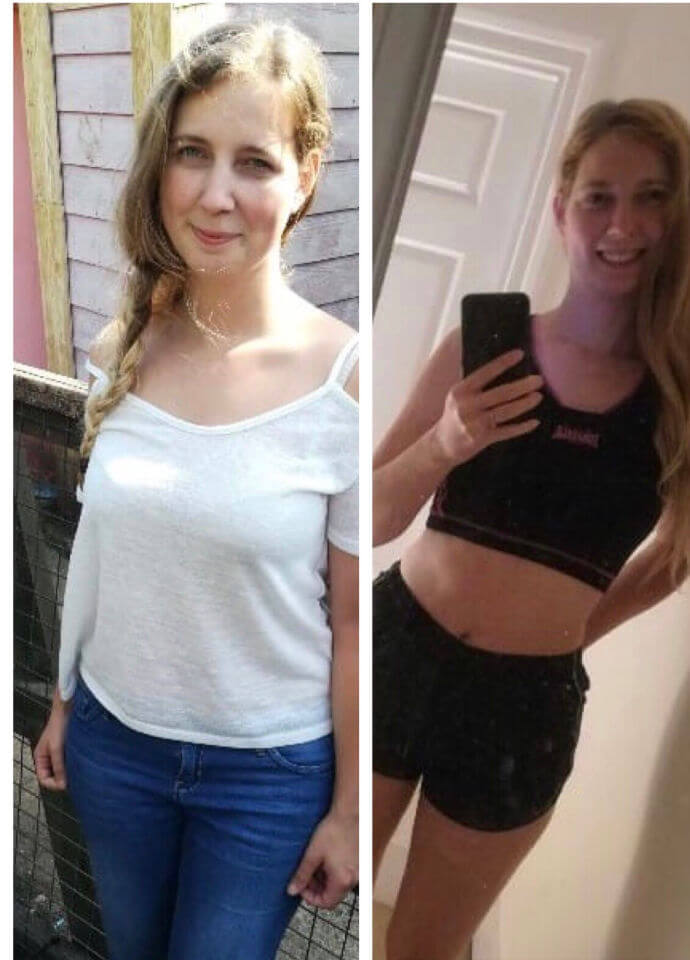 Tamara says, "I started my Healthy Mummy journey back in October, and as from today I have officially lost one stone! I have also lost inches from my waist, arms, thighs and hips and am not only fitting back into my pre pregnancy clothes, but soon will have to look at buying new ones as they are getting too big!
But perhaps even more important, I have gone from:
no energy to tons of energy!
really struggling with my anxiety to feeling strong enough to come off the medication!
very little confidence to posting pictures like this in this group
no money to cutting my shopping bills massively!
And so much more."
Amazing achievements, Mums. Well done on your great journeys!
Join us on the 28 Day Weight Loss Challenge
Our 28 Day Weight Loss Challenge is an affordable, customisable program designed to help mums reach their weight loss goals and tackle their health.
Our Challenge entails:
Hundreds of at home exercise routines (no gym needed) – with video instruction
Customisable and breastfeeding friendly meal plans
Time-efficient exercises for busy mums – under 30 mins
Challenge combines Pilates exercises with interval and circuit training (HIIT)
Suitable for basic to advanced fitness levels
Home to thousands of EASY-TO-MAKE recipes!
To find out more on the 28 Day Weight Loss Challenge click here.