Are you ready to blast your belly fat?
Well, Kelly certainly is, in fact, she's lost 3.8st already and is ready to continue SMASHING it!
The 28 Day Weight Loss Challenge will be Kelly's 19th challenge, here's why you should join her!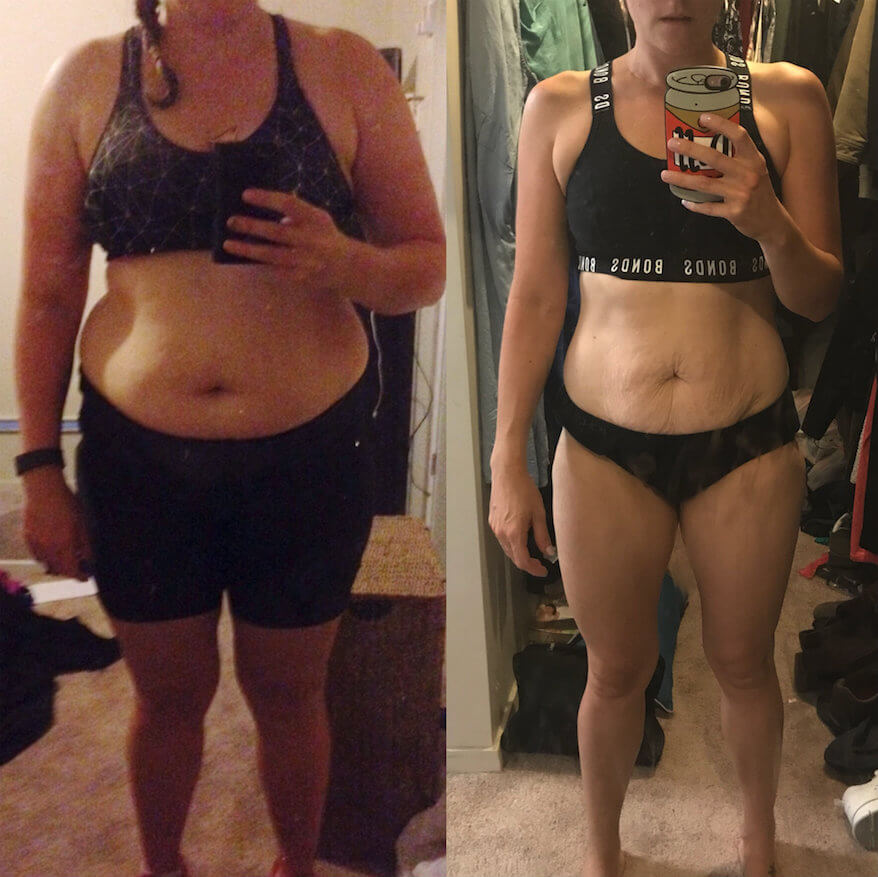 Here's how Kelly got started
Mum of two Kelly started her Healthy Mummy journey when she was 20 weeks pregnant with her youngest, enjoying the meals from the 28 Day Weight Loss Challenge.
"I felt so good during my pregnancy and was able to exercise up to 39 weeks. My first pregnancy was so hard and I gained over 5.7st and didn't want to do that again," says Kelly.
The second time around, Kelly gained a healthy 1.6st and was so proud of herself that she wanted to continue after pregnancy. She did just that and went on to lose an amazing 3.8st! Plus her hubby has even lost 11lbs just by eating the same meals and snacks!
Kelly says, "I am almost at my 9.2st goal and look forward to getting there soon!!!"
Kelly's top 5 tips to BLAST belly fat!

1. Meal prep is key!
"Take the time to sit down and do your plan to make sure the meals suit all tastes in the family," she says.
Some of Kelly's favourite recipes include our stovetop lasagne (pictured below), Mexican lasagne, chicken enchiladas and mocha banana bread, all the recipes of which are available on the 28 Day Weight Loss Challenge!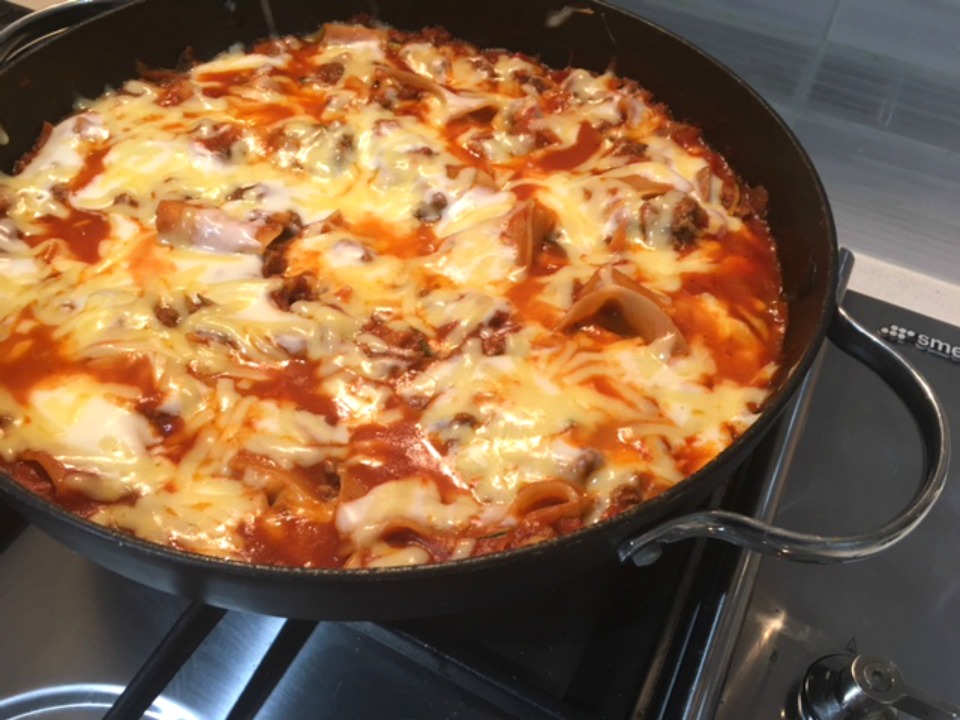 She also loves the the  28 Day Weight Loss Challenge App as you can search recipes by ingredients based on what's already in her fridge or cupboard!
"This saves me so much time and money which is important for me just coming off maternity leave and sticking to a budget for me and my family." Kelly adds.
2. Get your workout done early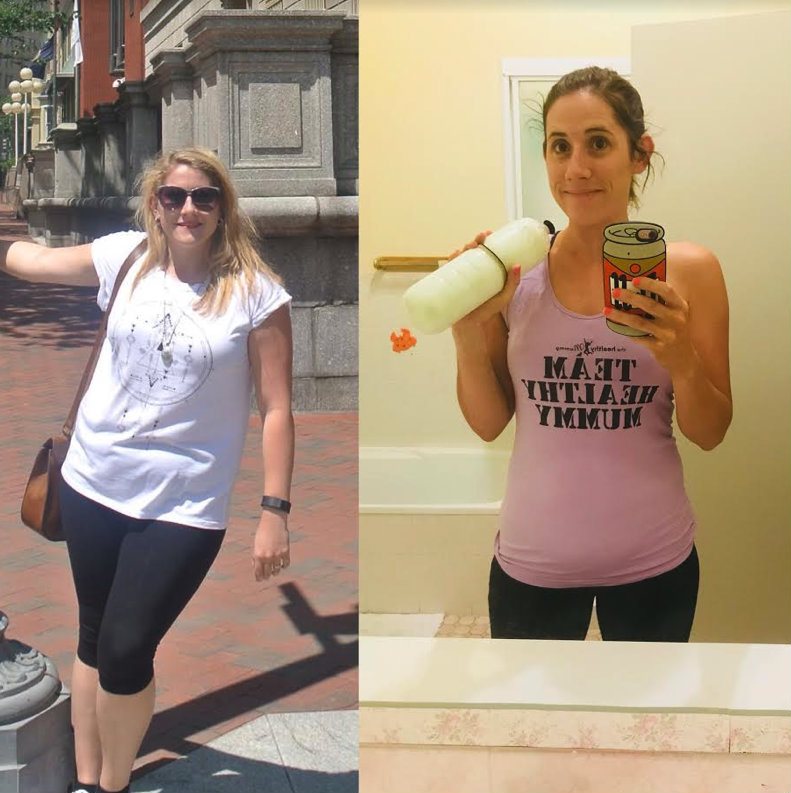 Kelly says, "I work out in the morning before anyone in my house wakes up. This works perfectly for me and sets me up for the day. I also have more patience and mental clarity during the day which is a big benefit.
If I don't get to workout in the morning and it's my day off from work, I pop my exercise gear on and won't change until a workout has been done. YES – I am now one of the ladies who wears her active wear out and I couldn't be prouder!"
While she enjoys using her cross trainer and weights machine as well as going for walks with her kids, Kelly loves the convenience of the exercises on the  28 Day Weight Loss Challenge.
"I will be focusing on my core exercises and strength and using the 28 Day Weight Loss Challenge App to help me. After injuring my back recently, I have been told by my physio to strengthen the core, so the challenge is perfect for me and these goals!"
3. Plan EVERYTHING!
Kelly says, "I know when I'm working out each day, I know when I'm meal prepping and doing the grocery shopping. I stick my meal plan on the fridge so I know what to defrost ready for that night. Use a diary or notebook and write it all down if that helps!"
4. Invest in a slow cooker
Seriously, if you want something delicious and warm that requires minimal effort, grab one of these babies!
"You can put dinner on in the morning (try the slow cooked Asian chicken from the 28 Day Weight Loss Challenge) and then get home to a hot meal ready to go and your house smells awesome when you get home," says Kelly.
5. Never skip breakfast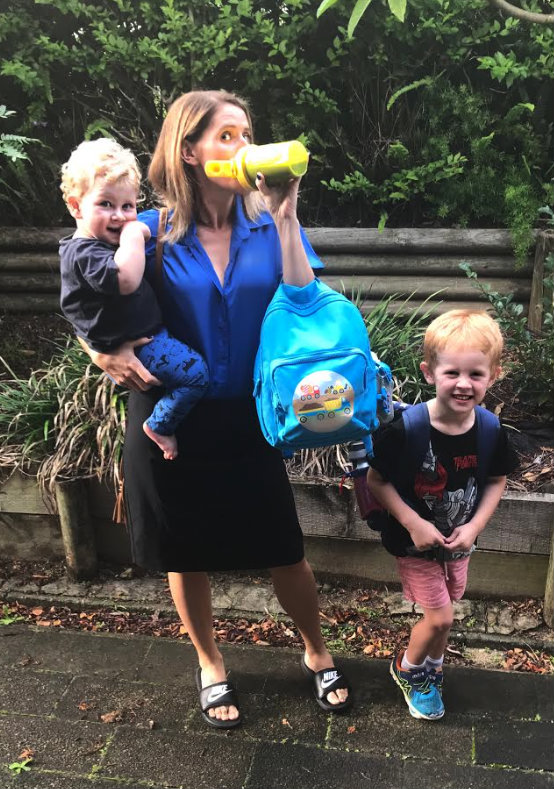 Skipping meals is a big no no for health and weight loss and Kelly knows that starting the day with the right brekky will get that metabolism firing!
"There are plenty of amazing quick breakfasts in the hub or you can just make something easy like a smoothie or healthy muffin to take with you. These are my go-to on the days when I have to work and do school drop off," says Kelly.
Top tips Kelly, we have no doubt you'll soon be at your goal weight!
Be inspired to change whatever you want in your life with the  28 Day Weight Loss Challenge, with more than 4,000 delicious (and healthy) recipes, 350 exercises & 24/7 support – the 28 Day Weight Loss Challenge is designed (and proven) to help busy mums like you lose weight!