These mums have all given the 28 Day Weight Loss Challenge a big thumbs up – because they not only lost weight but managed to regain their 'old selves' again.
Confidence boosts, clothes fitting better, people noticing (and commenting!) or just a feeling in themselves – these mums all credit the 28 Day Weight Loss Challenge with making a positive change.
If you want to feel like YOU again, why not join thousands of other mums around the UK on the 28 Day Weight Loss Challenge. Designed by mums, for mums, it's a weight loss program that is designed for families.
Check out these real mums below as they share their stories.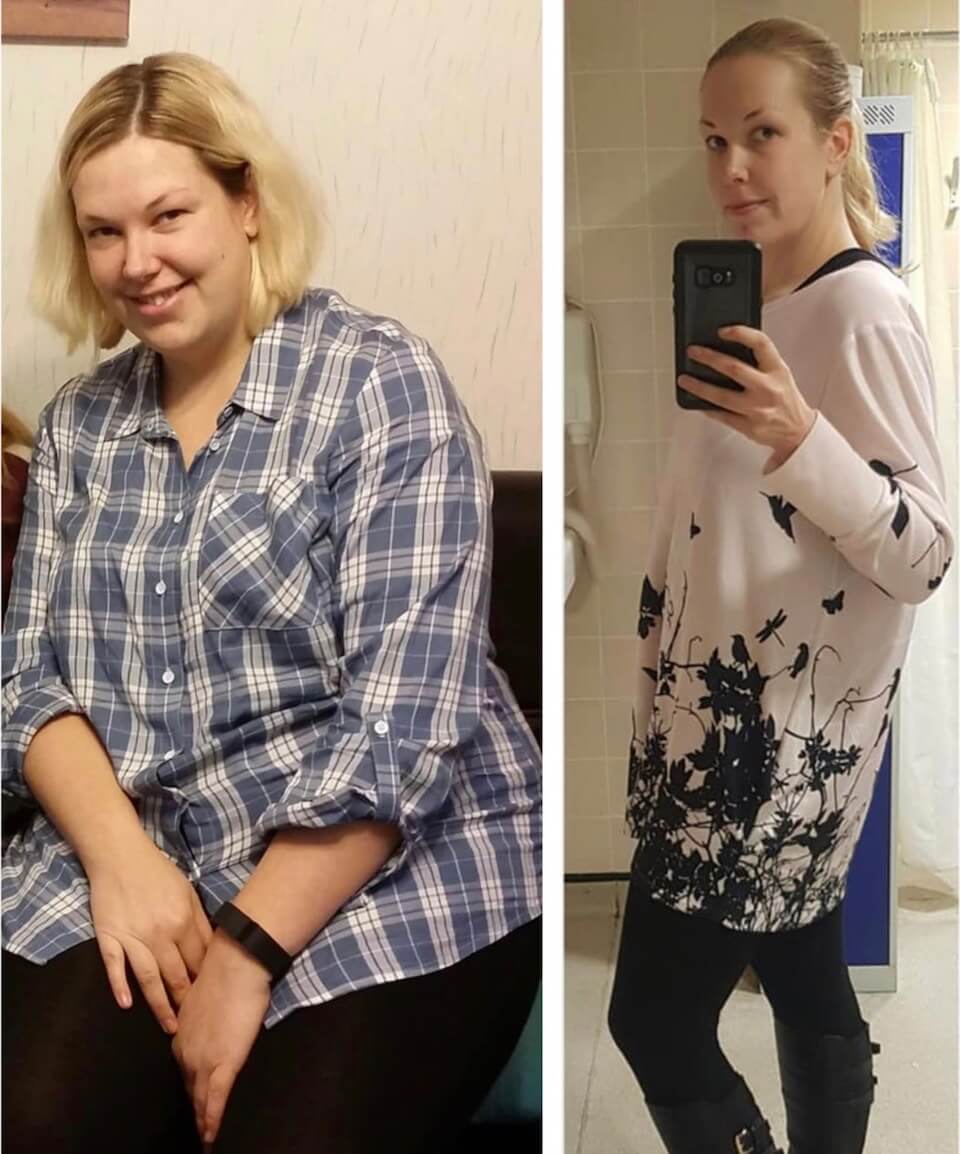 Sarah Varney Wiseman has learned to listen to what her body needs
Sarah says: "I've been feeling a bit down/ill/exhausted/hormonal for the last couple of weeks and have felt a bit unfocused.
Before joining the 28 Day Weight Loss Challenge, that would have meant eating everything in sight and very quickly going off the rails in terms of both my physical and mental health.
But now, it means maybe not doing as many workouts in a week or having an extra 28 Day Weight Loss Challenge snack here and there and knowing that it's OK because my body needs it right now.
The Healthy Mummy has taught me to listen to my body and to give it what it needs. It's taught me to manage my mental health like I would manage any other aspect of my life and to take care of myself. 

And incidentally, last night, after finally getting more than the 2 hours sleep that I've recently become accustomed to, I actually feel much better about things today!
My jumper dress which I only bought recently is looking massive and I quite like the way my legs are starting to look."
Isabelle Rodriguez is on her way to a healthier self image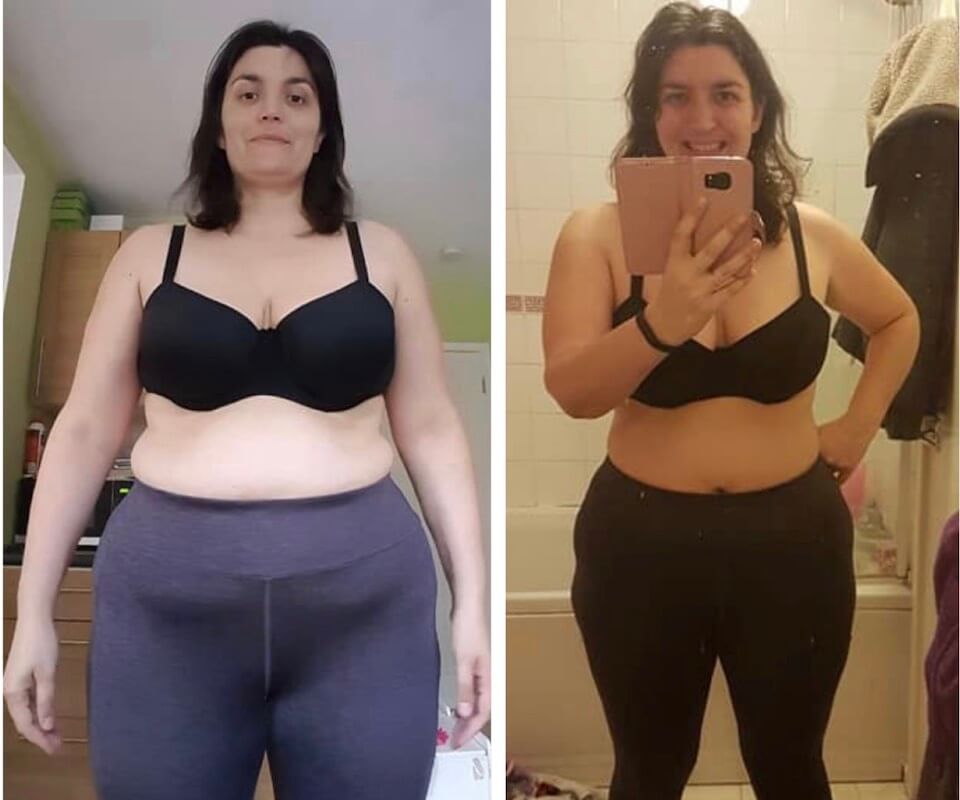 Isabelle says "My very comfy and flattering Healthy Mummy leggings are in the wash so I am wearing my grey (unflattering) sport leggings.
I got them just before I started on the 28 Day Weight Loss Challenge nine months ago. Photos on the left were taken on 1st day of the 28 Day Weight Loss Challenge at that time. Photos on the right were taken this morning.
I have lost over 1.5st in weight, and many inches pretty much everywhere on my body.
I have gained confidence and energy.
Although my journey is slow, I am enjoying the scenic route to a healthier and slimmer me!"
Sarah Cryer has found herself again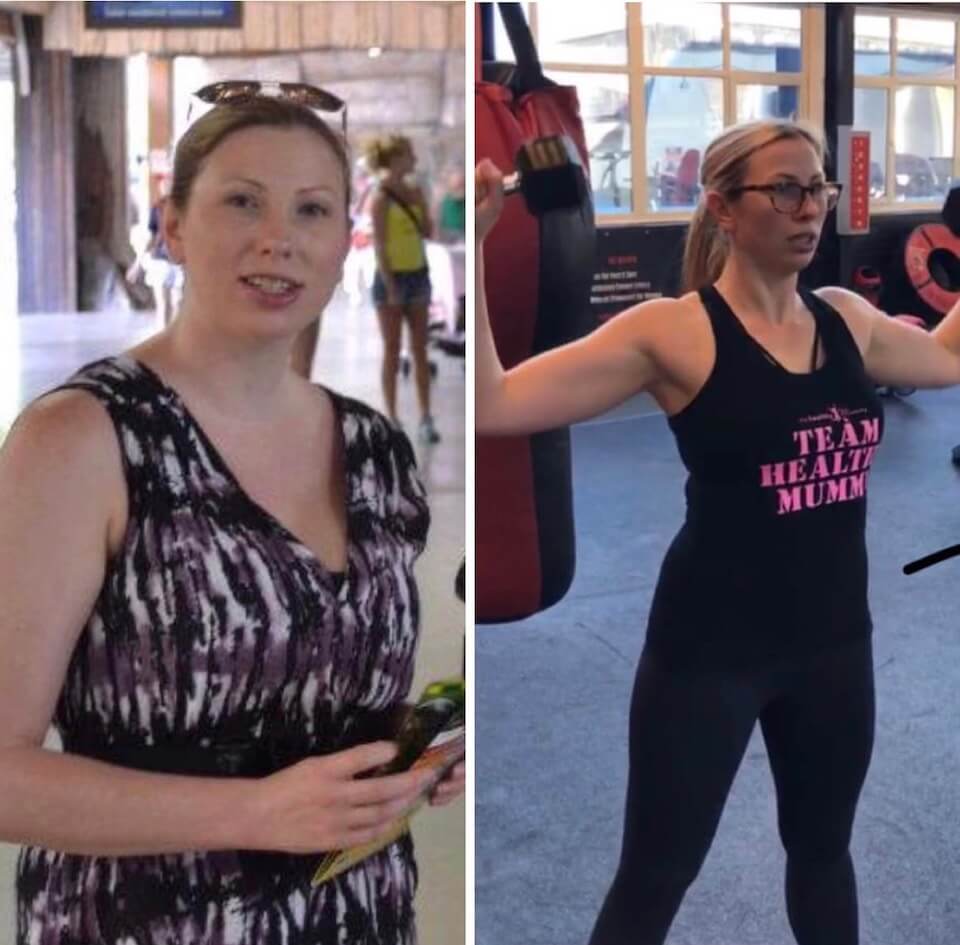 "As mums we are constantly evolving, the minute our children are placed in our arms we instantly become mum and then with it we take on the roles of teacher, nurse, carer, chef to name but a few. It's often hard to find the time to be 'ME'.
18 months ago I was just existing as being mummy to my three beautiful children. I let myself slide, every time I started a diet I'd fail, it wasn't sustainable. Finding out the Healthy Mummy was launching in the UK was the kick I needed – this lifestyle was my way out of just existing and starting to live again!"
Since joining the 28 Day Weight Loss Challenge Sarah:
lost 18lb
lost 38 cms from her whole body
increased energy
more confidence
healthier skin hair and nails
more time and money (thanks to meal planning and prep)
feels HAPPIER
Amy Bunce shows us what a difference 10 months can make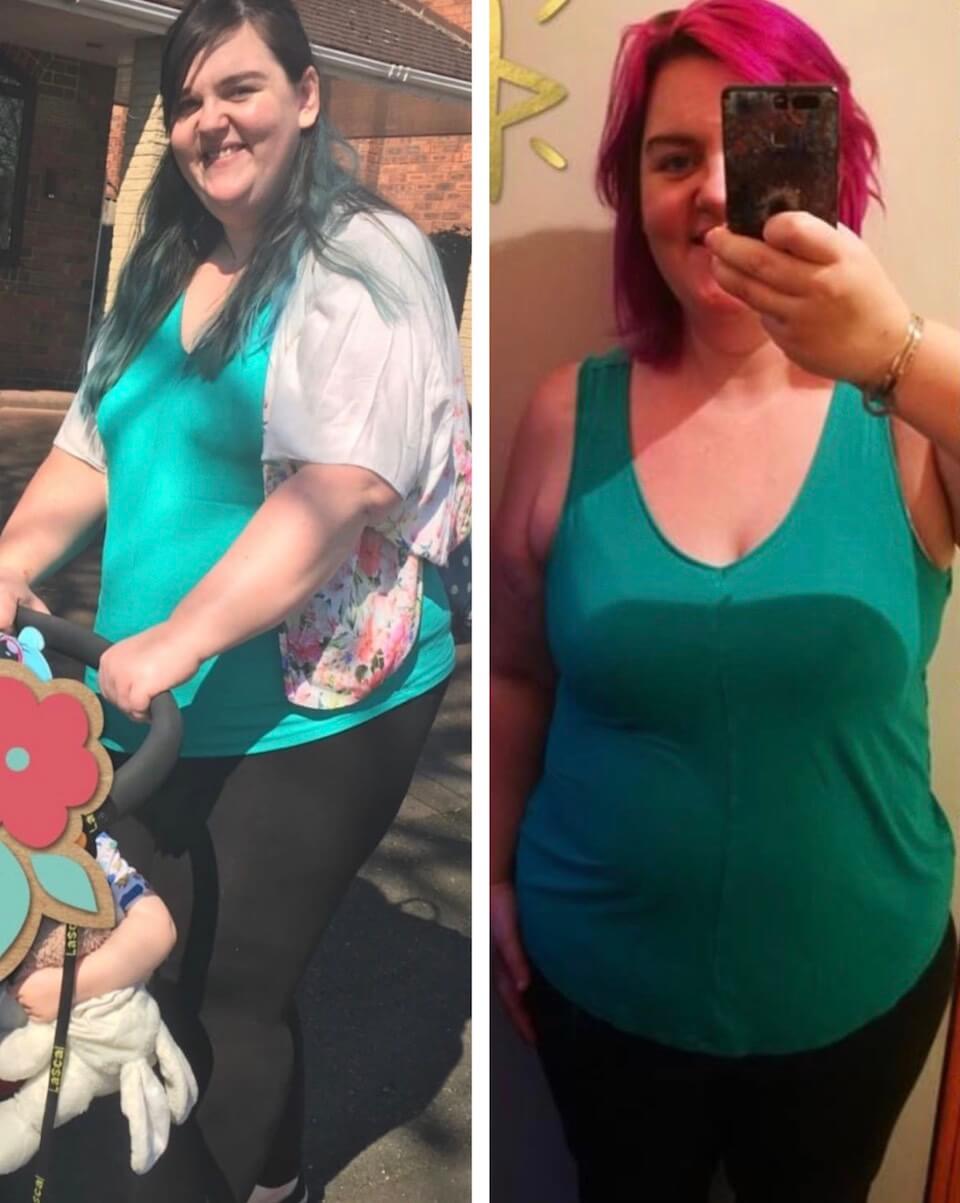 Amy says "Same top but 10 months & 33lbs difference.
This is why photos are so so important. Every time I put this top on I don't feel like there's much difference. That was until I took this photo and compared them this morning. Now I can see the difference!
However the biggest difference is in things that you can't see.
I have more energy
I am more confidence
I have better self esteem
I am learning to love myself inside and out
I am building a healthy relationship with food
I am more active
I am fitter and stronger than I have been in a long long time
I have re found my love of running.
I am learning that it is okay to put myself first at times.
The 28 Day Weight Loss Challenge isn't a diet plan. It is a lifestyle, it is a community and it is something I am so proud to be apart of!"
Sian Jones is doing things she never thought she would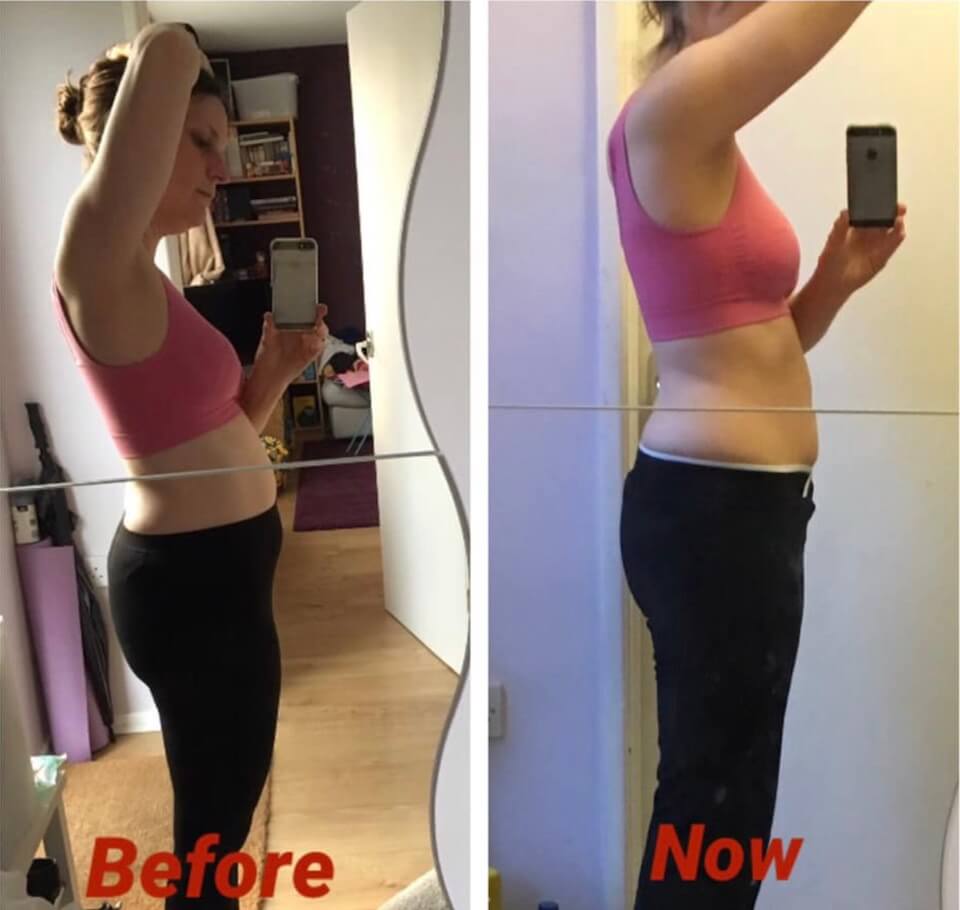 Sian says  "Since discovering the 28 Day Weight Loss Challenge lots of things have changed, not just my waistline, but it's nice to see that that has too!
My family eats a much more varied and nutritious diet now. I drink much more water and have started noticing, on the days where I forget, how bad my body feels when it's dehydrated which shows how much better it feels all the rest of the time.
The Healthy Mummy support group has taught me to think much more positively which has allowed me to feel more confident. It has helped me to make myself a priority – something I wasn't doing before. I have volunteered to be a Motivating Mum, posted before and after photos online and entered an election for Parent Governor at my daughter's school – all things I would never have had the confidence for before.
The 28 Day Weight Loss Challenge has inspired me to increase my activity levels using exercises from the app and also going to classes. The results? I can now jog up and down my stairs multiple times a day feeling energised instead of out of breath. My resting heart rate has reduced. I have more energy to dance and mess around with my daughter.
I'm so grateful I found the Healthy Mummy and the 28 Day Weight Loss Challenge!"
Ruth Shewin says don't think about it anymore, just sign up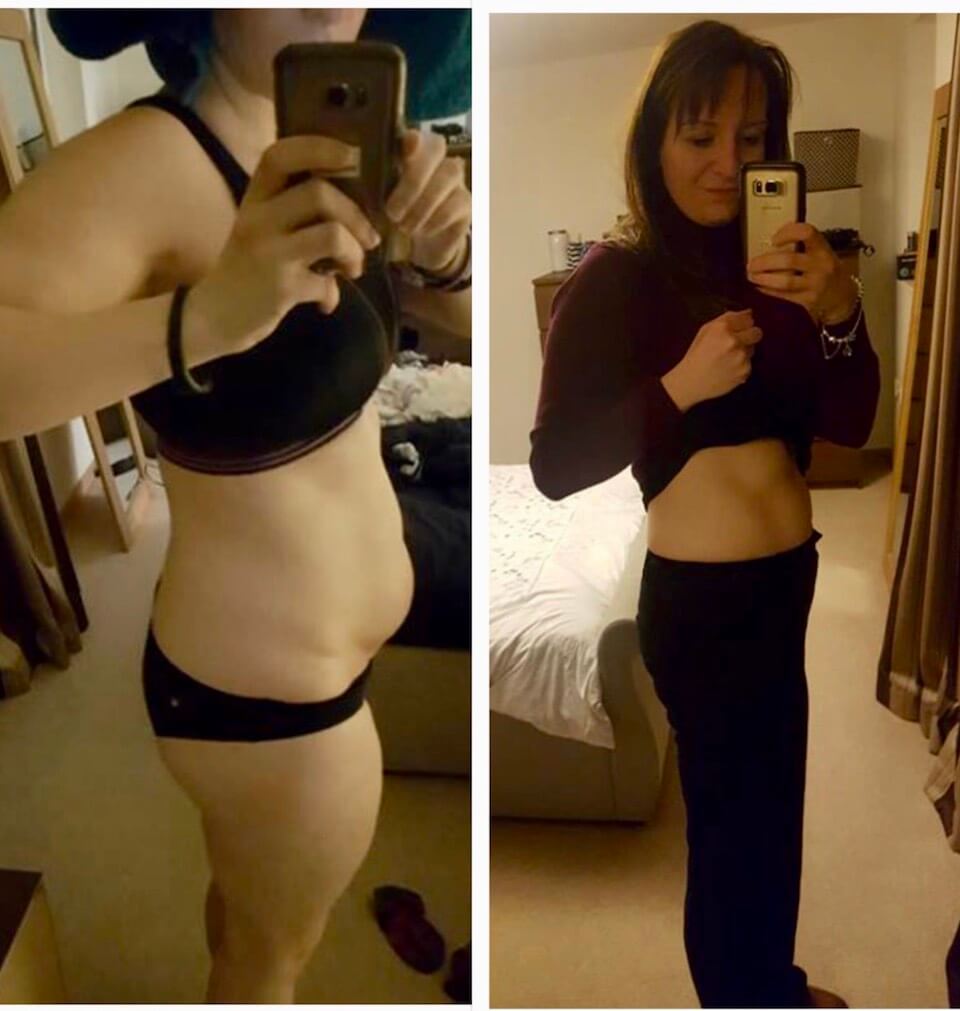 Ruth says "If you're having any hesitations about signing up you need to do it!
I've been reflecting on what I've achieved over the last 12 months with the 28 Day Weight Loss Challenge and my wonderful new lifestyle!
I have lost over a stone and I'm now slimmer than pre-pregnancy
NSV – I've fitted back into my size 10 trousers that I've not managed to get into comfortably for over a decade!
My skin is clearer – in turn giving me more confidence
My husband has lost over a stone without realising he was eating healthy on the plan.
I've tried so many different foods and recipes I would never have had otherwise
I have abs again!!
I feel so amazing and confident – the compliments even more so!
The 28 Day Weight Loss Challenge has helped to give me and my family structure and helped make the transition back to work from maternity leave so much easier.
Honestly I don't know where I'd be without the Healthy Mummy!"
Change your life like these ladies have with our 28 Day Weight Loss Challenge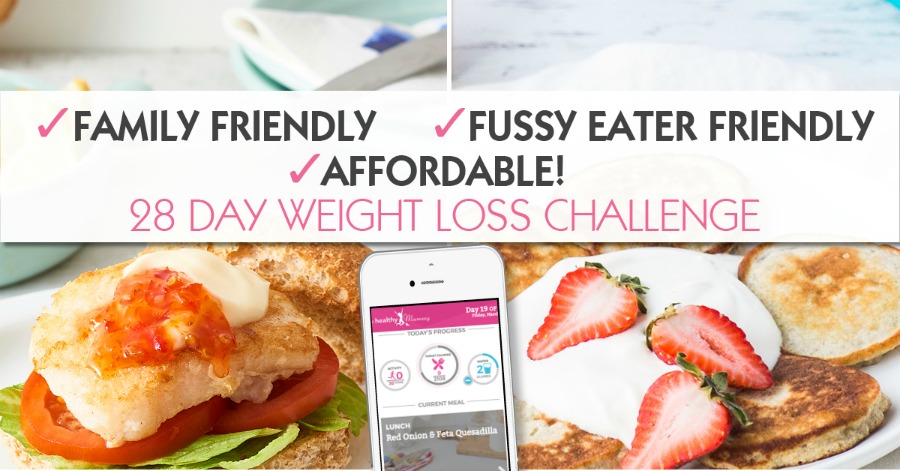 If you are inspired by the transformations of these mums and want to take charge of your own health and weight – then join our 28 Day Weight Loss Challenge TODAY.
With more than 4,000 delicious (and healthy) recipes, 350 exercises & 24/7 support – the 28 Day Weight Loss Challenge is designed (and proven) to help busy mums like you lose weight!