We all love a good transformation story, and the 28 Day Weight Loss Challenge just keeps delivering!
These real mums have all lost weight by following the 28 Day Weight Loss Challenge and today they want to share their stories. Why? In the hope that it motivates another mum out there who is trying to work out how to lose pregnancy weight in a healthy way.
Join us on the next 28 Day Weight Loss Challenge and begin your weight loss journey with thousands of other mums around the UK.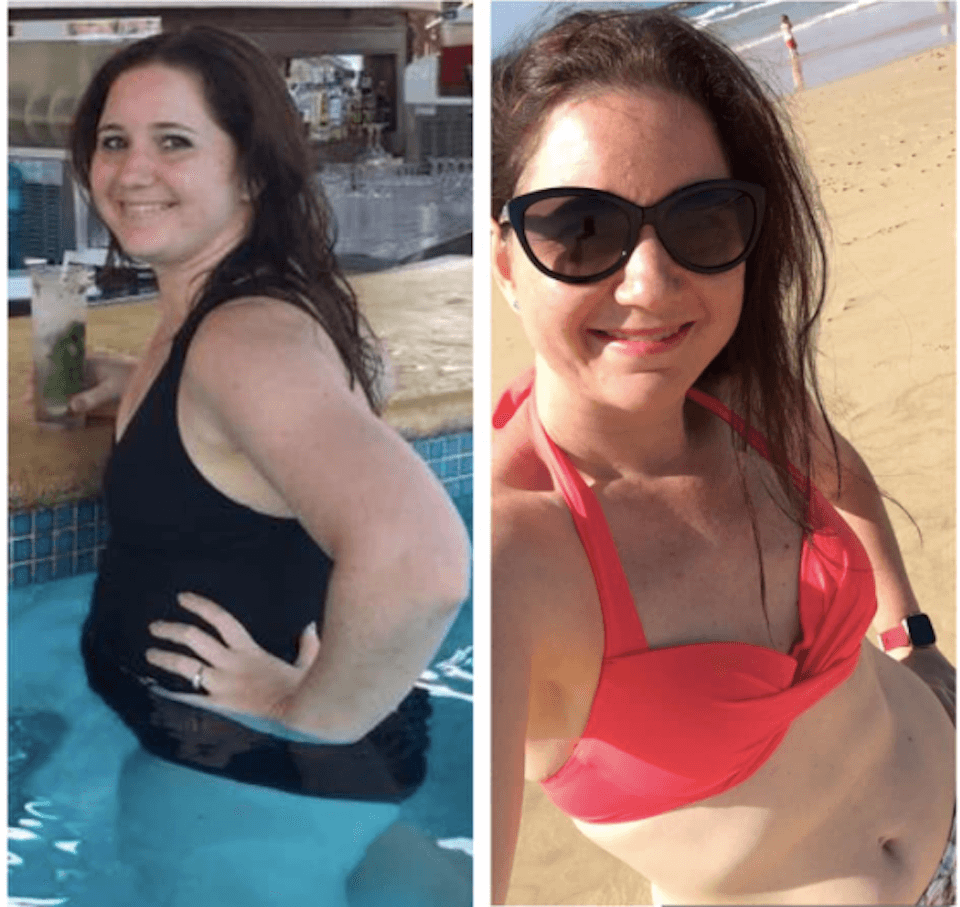 Nikki Lea Eckley feels comfortable in her bikini in family photos
Nikki (pictured above) says: "Last year's family holiday I didn't have the courage to wear a bikini. I didn't even want to be in photos.
Today we've just been to the beach and it all felt so much more comfortable… I even wore my bikini! We had a lovely family morning playing in the waves and climbing sand dunes.
From a size 16 to a size 12 thanks the amazing support and delicious recipes that the 28 Day Weight Loss Challenge provides."
Tracey Bentley feels like her pre-kids self again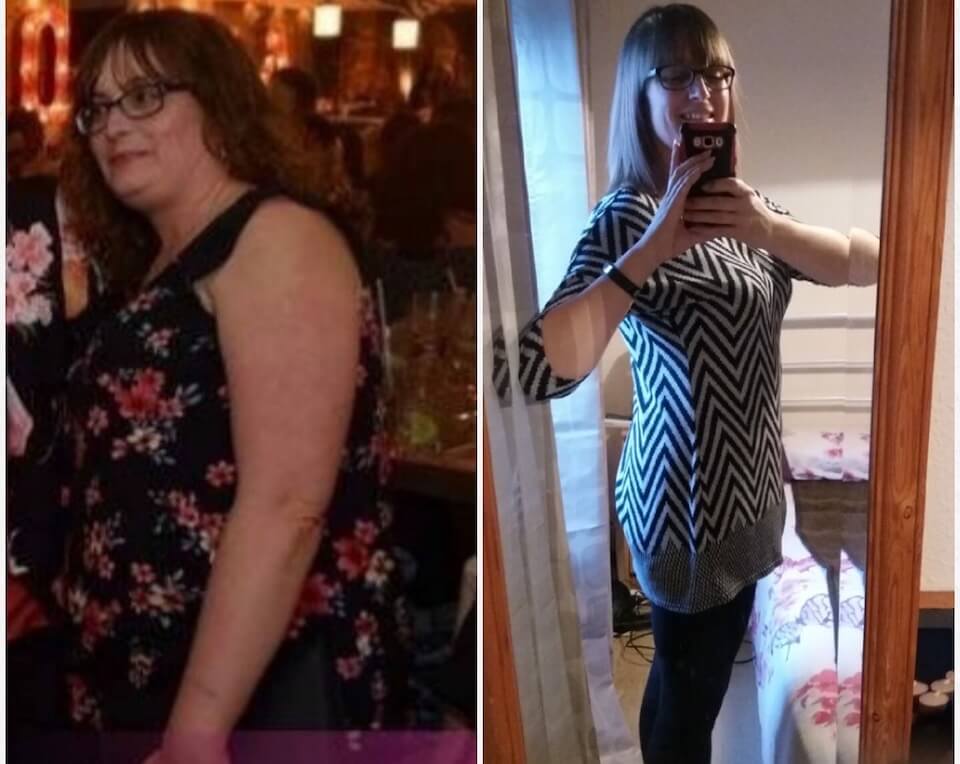 Tracey says, "From nine months ago to today. Size 18 to size 10-12. Finally starting to feel like the old me, the 'pre-kids' me!
So much more energy, I sleep an average of 7 hours a night instead of being awake til past 2am every night! My skin and hair feel so much better.
I eat 3 meals a day now, though weekends still test me!
Still fighting to shift those last 12lbs but I'm not too bothered that it takes slower than normal. I know I'll get there in the end!
Love the Healthy Mummy and the 28 Day Weight Loss Challenge!"
Tamara Swales feels mentally transformed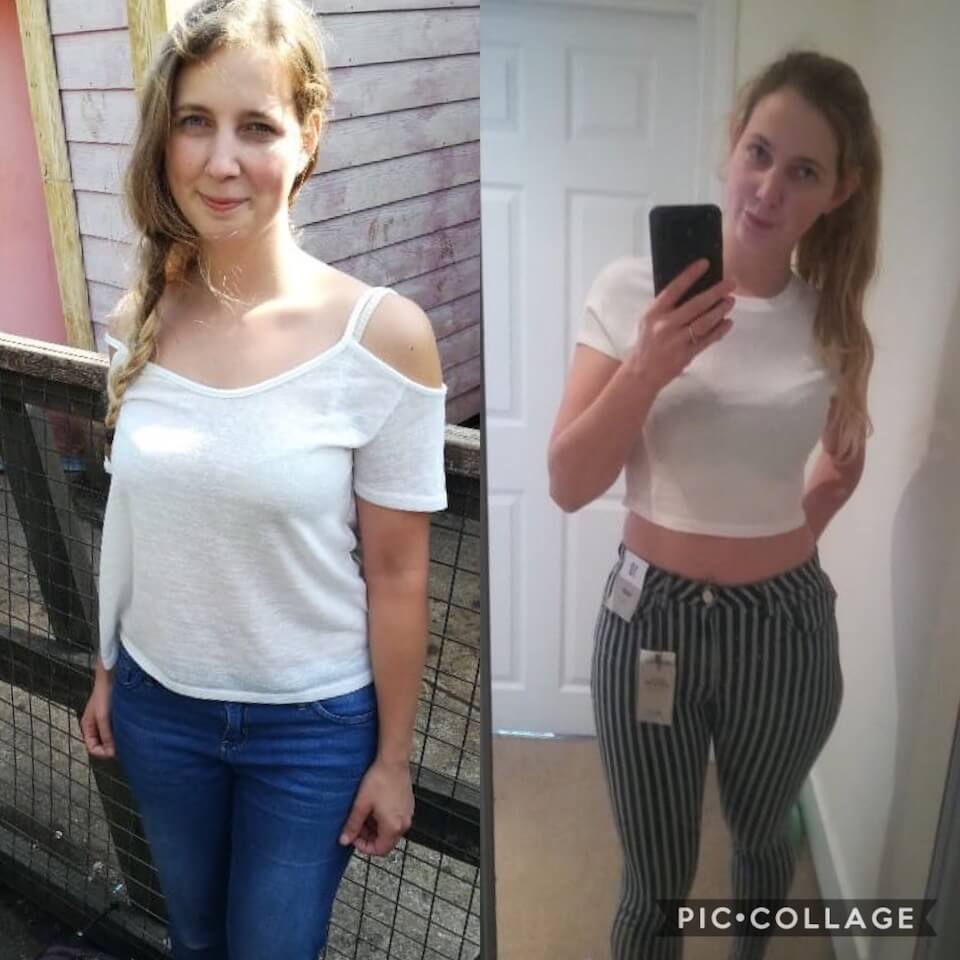 Tamara says: "Now I'm someone who shamelessly loves a crop top, but since giving birth to my little boy not a chance would I show my stomach!
But now, thanks to the 28 Day Weight Loss Challenge, I'm starting to squeeze back into those outfits!
I'm not quite where I want to be physically yet, but the transformation mentally is amazing! I'd much rather have a 28 Day Weight Loss Challenge meal than a greasy takeaway, and when I do go off plan I feel so awful compared to normal that I soon jump back on!
I'm learning that physical health and exercise is key to my mental health!"
Amy Bunce now self-medicates with exercise instead of food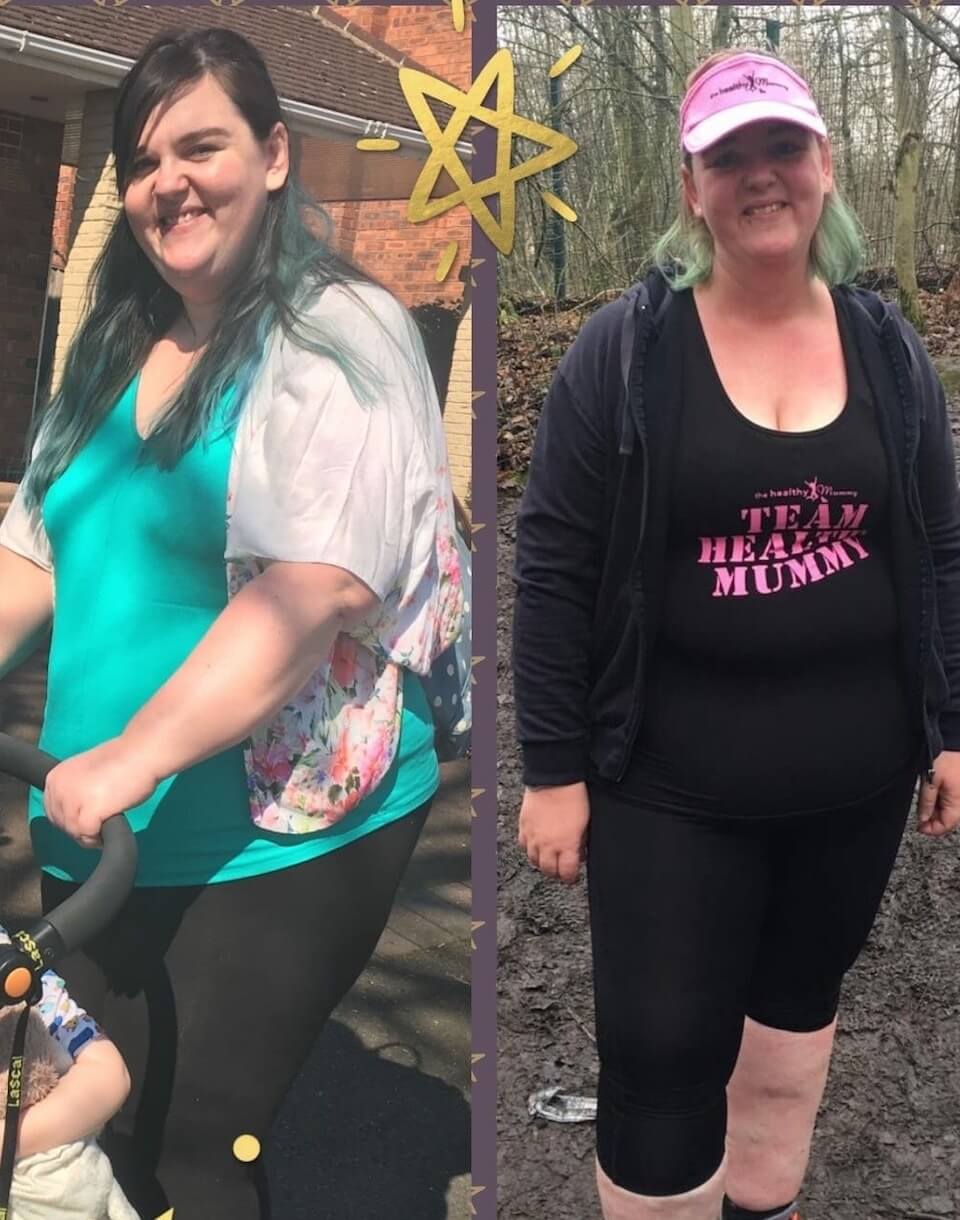 Amy says: "There is approximately 9 months between these photos. I'm not exactly sure how much I've lost as I've not weighed myself for a few weeks, it is somewhere in the region of 2.5st.
I need to go shopping again soon as my trousers are getting too big. So I believe I've dropped 2 dress sizes too.
This is not the biggest change though.
I look at the facial expressions in these photos and I see the same forced smile. The difference? In the first photo I thought I was okay/happy etc. In the second I knew I was having a bad few days, my anxiety was really high and I needed help.
Thanks to the support in this group I've not only lost weight but I've learnt to recognise when I am comfort eating and what my triggers are. Meaning I recognise when I am having a bad few days and know I need to ask for help. I might not be there yet mentally. However being able to recognise when I'm having an episode is a huge transformation and means I am well on my way to getting there.
Thanks to the 28 Day Weight Loss Challenge I am getting out and exercising, showing a good example to my children. Being active and self-medicating with exercise. I have more energy, and confidence. I am more organised so spending less time in the kitchen and less money too!
My hair, skin and nails are in better condition than they've ever been too.
I've gained all this and more thanks to the Healthy Mummy and the 28 Day Weight Loss Challenge!"
Elizabeth Clare is celebrating a huge list of non-scale victories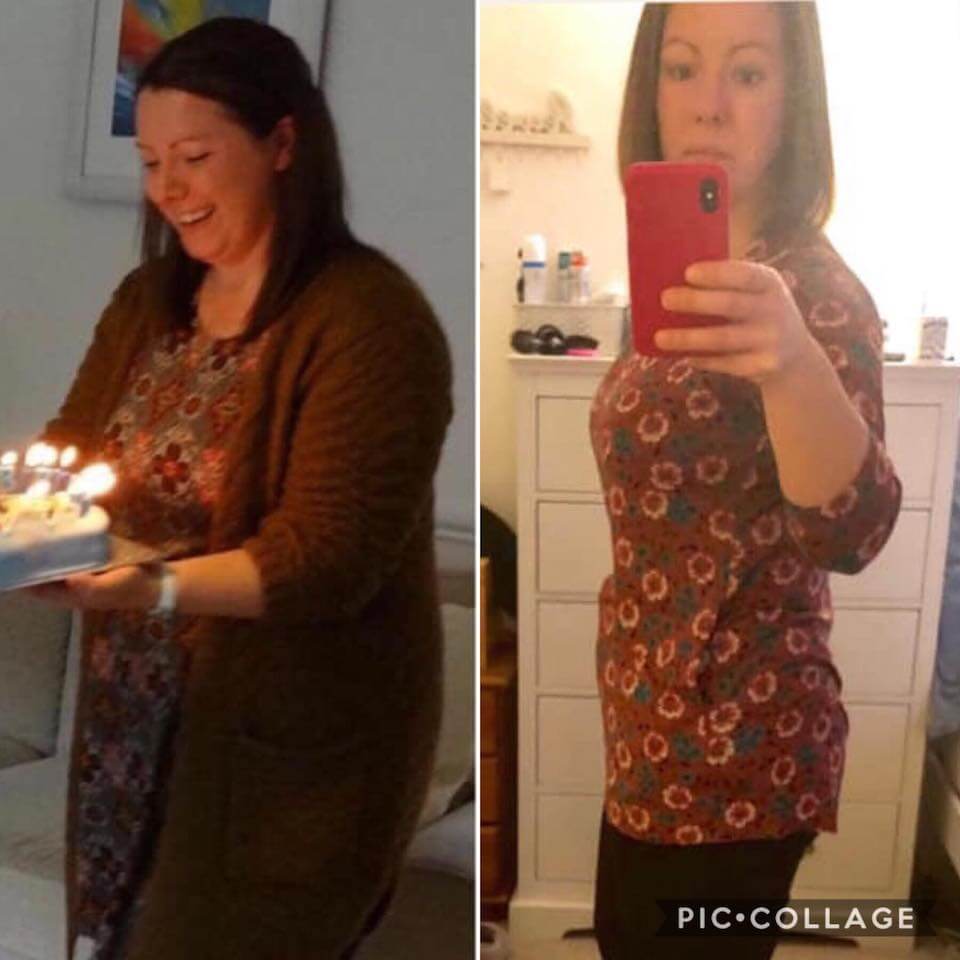 Elizabeth says: "I can't believe how far I've come since joining the Healthy Mummy and starting the 28 Day Weight Loss Challenge.
I didn't take pictures or measurements when I first started and boy do I wish I had!
I've learnt how important the non-scale victories are:
more energy
better sleep
confidence and self-belief
body is forever changing
exercise every day
amazing food every day
5lbs lost in just 6 weeks
Healthy Mummy has helped teach me how to be me again.
How to balance my life. How to enjoy my life. How to enjoy my family."
Are you ready to become a Healthy Mummy?
If you are wanting to lose weight and improve your energy – not to mention – help improve your overall health and wellbeing – our 28 Day Weight Loss Challenge is an awesome program to check out.
Our 28 Day Weight Loss Challenge includes:
28 days of at home exercise routines (no gym needed) – with video instruction
Customisable and breastfeeding friendly meal plans (including 7 Day Cleanse)
Time-efficient exercises for busy mums – under 30 mins
Challenge combines Pilates exercises with interval and circuit training (HIIT)
Suitable for basic to advanced fitness levels
Home to thousands of EASY-TO-MAKE recipes!
To learn more about our 28 DAY WEIGHT LOSS CHALLENGE CLICK HERE