While losing weight is AWESOME, gaining energy and kicking fatigue to the kerb is also PRETTY good.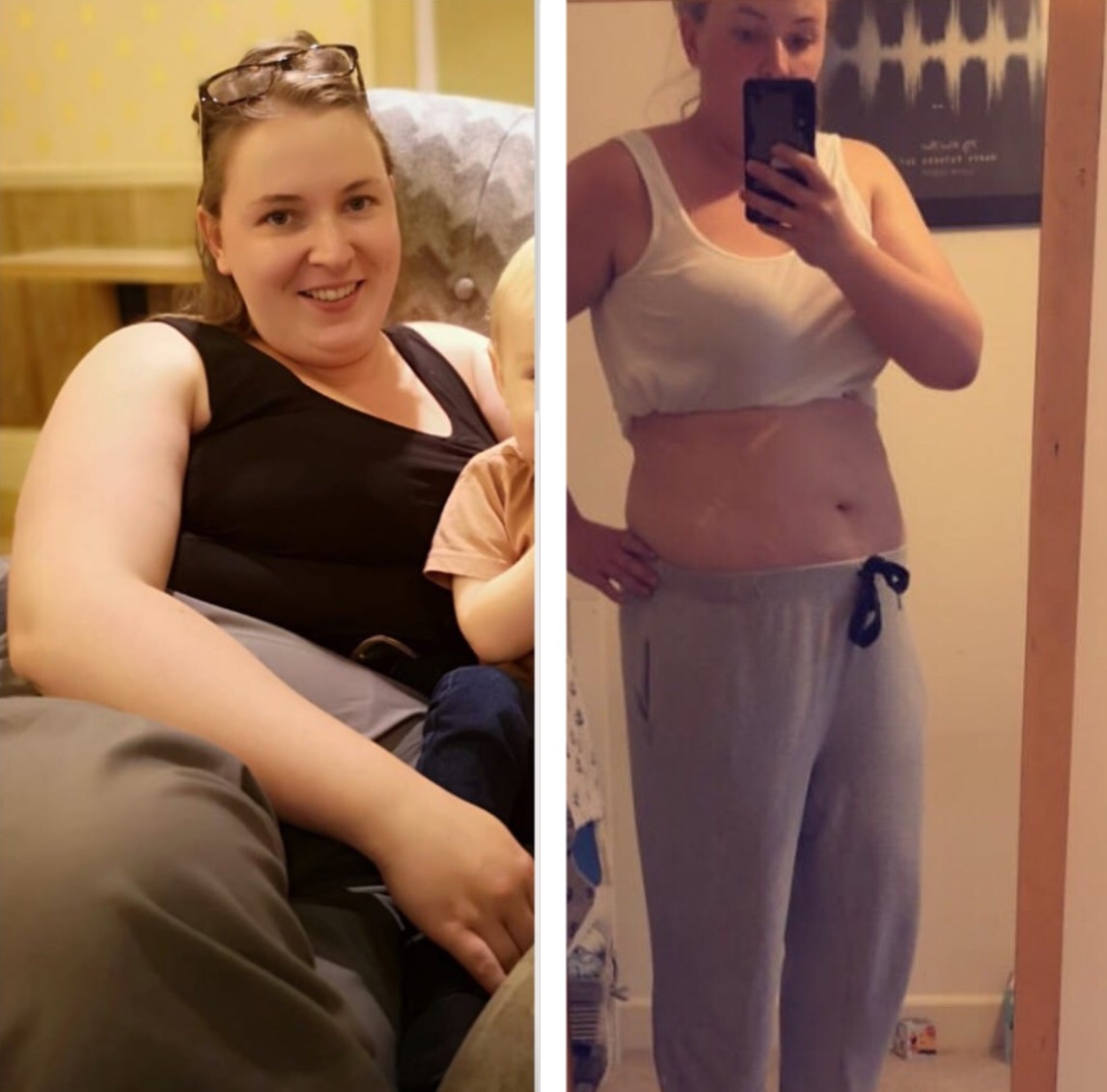 Less weight, more energy
Maria, who has lost 4lbs this month alone, had discovered a new lease on life.  "I've gained more energy, I have less fatigue and my pain has slightly eased on some days which is amazing," says Maria.
This Healthy Mummy is also finding that her morning smoothie fills her right up and sets up her nutrition for the day ahead. "The smoothies taste great and I love that I am fuelling my body with extra veg or fruit," says Maria.  "I'm genuinely full after my smoothie and I don't crave food for that meal."
Top of the pops
Healthy Mummy Smoothies
aren't the first brand Maria has tried but she reckons she is now onto a winner.
"Healthy Mummy smoothies are in a whole different league to other brands,"
says Maria.
"I've tried a few and when I look back now they never filled me up."
We are so glad you're enjoying our smoothies Maria! Well done on your weight loss!
If you are inspired by Maria's before and after pics and want to take charge of your own health and weight – then join our 28 Day Weight Loss Challenge TODAY. Find out more about the Healthy Mummy Smoothies here too.
More on the 28 Day Weight Loss Challenge
Our 28 Day Weight Loss Challenge is a family-friendly, breastfeeding-safe program designed FOR MUMS to help them tackle their health and lose the baby weight. 
Every week you are given a different meal plan to follow and each month we add NEW recipes to our Challenge Recipe Hub. That way, you'll never get bored and stay on weight loss track while digging into healthy, yummy recipes. Some mums also choose to add in Healthy Mummy Smoothies to their meal plans, but it's totally up to you.
Learn more about our 28 Day Weight Loss Challenge HERE.
If you would like a sneak peek at some of the meals, snacks and exercises from the 28 Day Weight Loss Challenge you can download our FREE recipe packs HERE.