Our amazing mum, Jessica-Anne has lost 7.8 stone. This has not only completely transformed her appearance, but also her outlook, her mental wellbeing and her lifestyle! This is her story.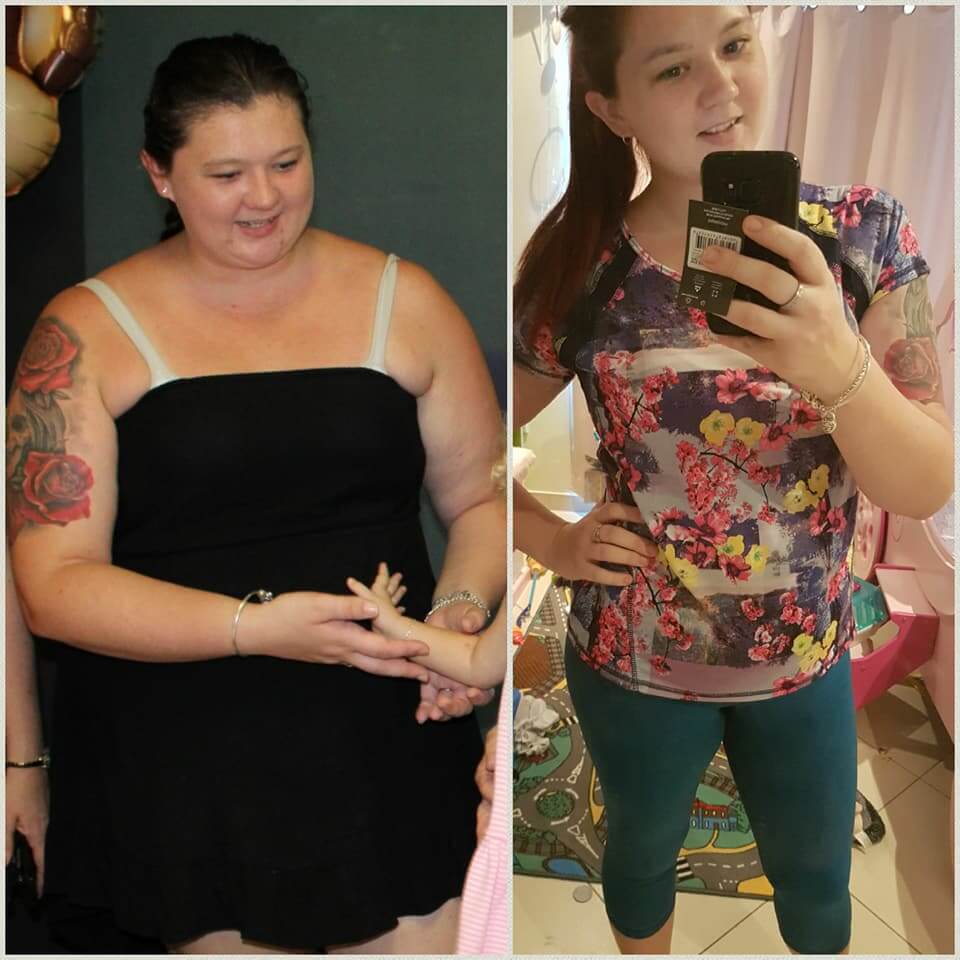 Losing weight
Jessica-Anne's starting weight was 19.9 stone. In just over a year, she is 5.6 stone lighter! She says that her goal is to lose 7.8 stone.
A change of lifestyle
Jessica-Anne says that The Healthy Mummy 28 Day Weight Loss Challenge has helped her go from a meat eater to a vegetarian, from a couch potato to everyday exercise, and from all black clothes to bright colourful patterns!
Overcoming anxiety
Jessica-Anne says that her "anxiety was crazy bad. I wouldn't leave the house for weeks. I wouldn't go anywhere on my own. I wouldn't drive. I wouldn't even answer the phone." She says that is all changed! "I smile with my teeth showing, I go for walk/jogs on my own! I go shopping on my own, I go out with friends and now when I feel people look at me, I look right back at them and smile!"
Making the change
"August 2017 is when I knew I had to do something, and today I'm so very glad I did because look at me now!!!" Jessica-Anne continues to say that she still has a bit to go, "but I'll get there! I have bad days and I have bad weeks, but at the end of the day I'm not failing because I'm trying and I'm not giving up. I'm learning to love myself and be proud of myself and without all you ladies supporting me, I wouldn't still be on my journey today, so thank you all very much."
Thank you Jessica-Anne! We are so glad that you chose The Healthy Mummy to take that positive step for yourself and transform your life!
If you are on a mission to tackle your weight and overhaul your health – then our 28 Day Weight Loss Challenge can help!
Join the next 28 Day Weight Loss Challenge!
With more than 4,000 delicious (and healthy) recipes, 350 exercises & 24/7 support – the 28 Day Weight Loss Challenge is designed (and proven) to help busy mums like you lose weight!
If you would like a sneak peek at some of the meals, snacks and exercises from the 28 Day Weight Loss Challenge you can download our FREE recipe packs HERE.