It always fills us with such pride when mums share their outstanding weight loss accomplishments after making a lifestyle overhaul and signing up to the 28 Day Weight Loss Challenge.
The difference in their bodies, confidence and health is astonishing and we LOVE see your before and after snaps. Who knows, you may be inspiration for someone else, who like you, wants to make a change.
Check out six of our incredible mums and their transformations below…

Six mums, six incredible transformations
1. Amy Adams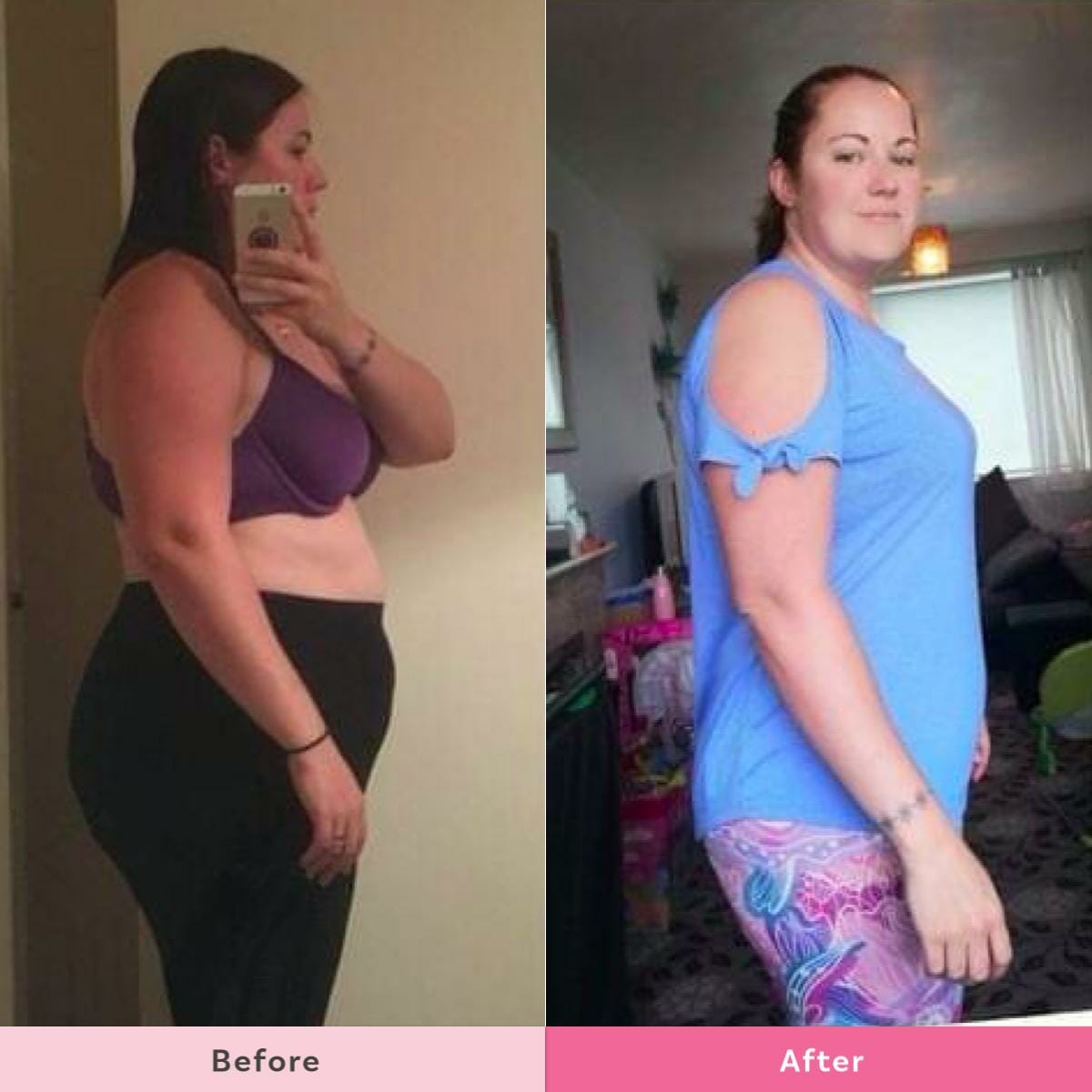 Amy says: "One thing I've noticed that has changed considerably since joining the Healthy Mummy is my body confidence. I was so low before joining….. I literally cried when looking at myself and was honestly disgusted.
But since starting the Healthy Mummy, not only have I lost weight, but my shape is changing and my muscles are toning. Even after putting on weight after my second baby, I was still so much happier in myself than I was!"
2. Stephanie Dalton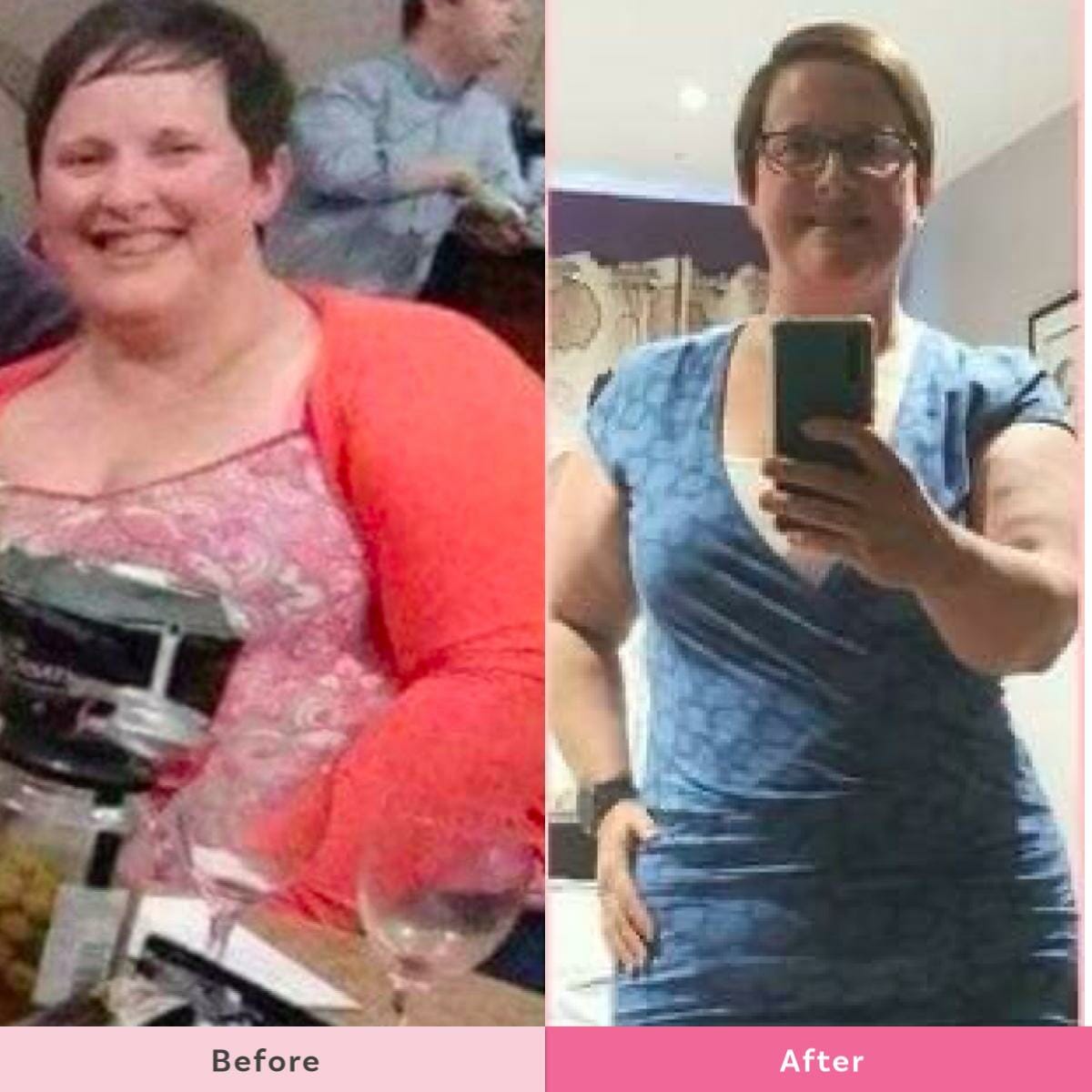 Stephanie says: "3 Stone gone so far and another 2 to go!"
"The Healthy Mummy plan makes it so easy with the flexibility of the menu, the exercise routines and the encouragement of all the other mums, summer can be tough with the kids off school, holidays and the lack of routine the but Healthy Mummy can help you smash all these challenges. Best thing I ever did for myself."
3. Yvonne Beel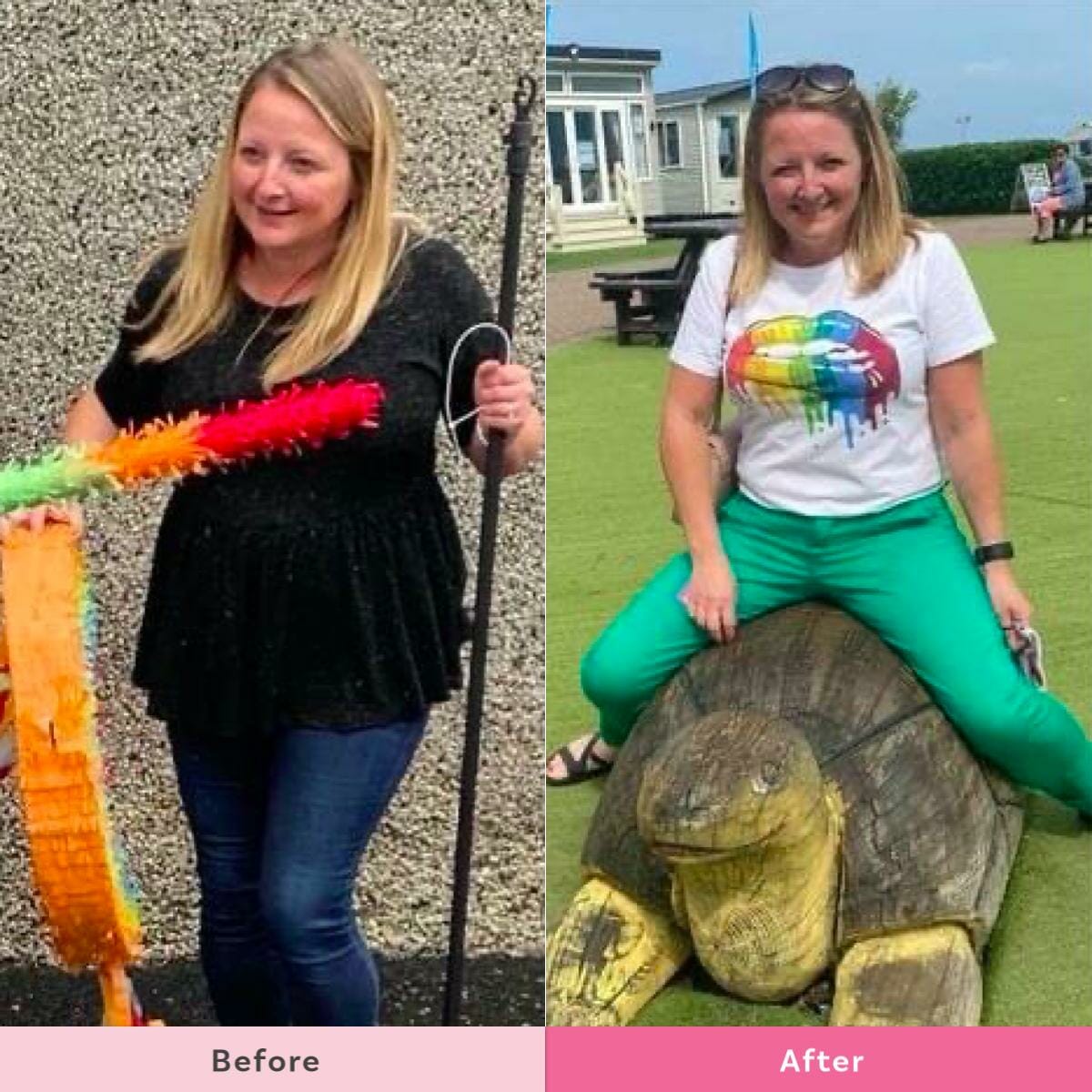 Yvonne says, "These photographs are exactly 1 year apart July 2020 and July 2021. I joined the Healthy Mummy in September 2020 but didn't really start until October 2020.
1.5 stone lighter. I feel so much fitter and healthier but still a good bit to hit my target.
I don't normally do pictures so this was taken by my daughter on holiday last week. First time posting progress pictures."
4. Alyson Hackett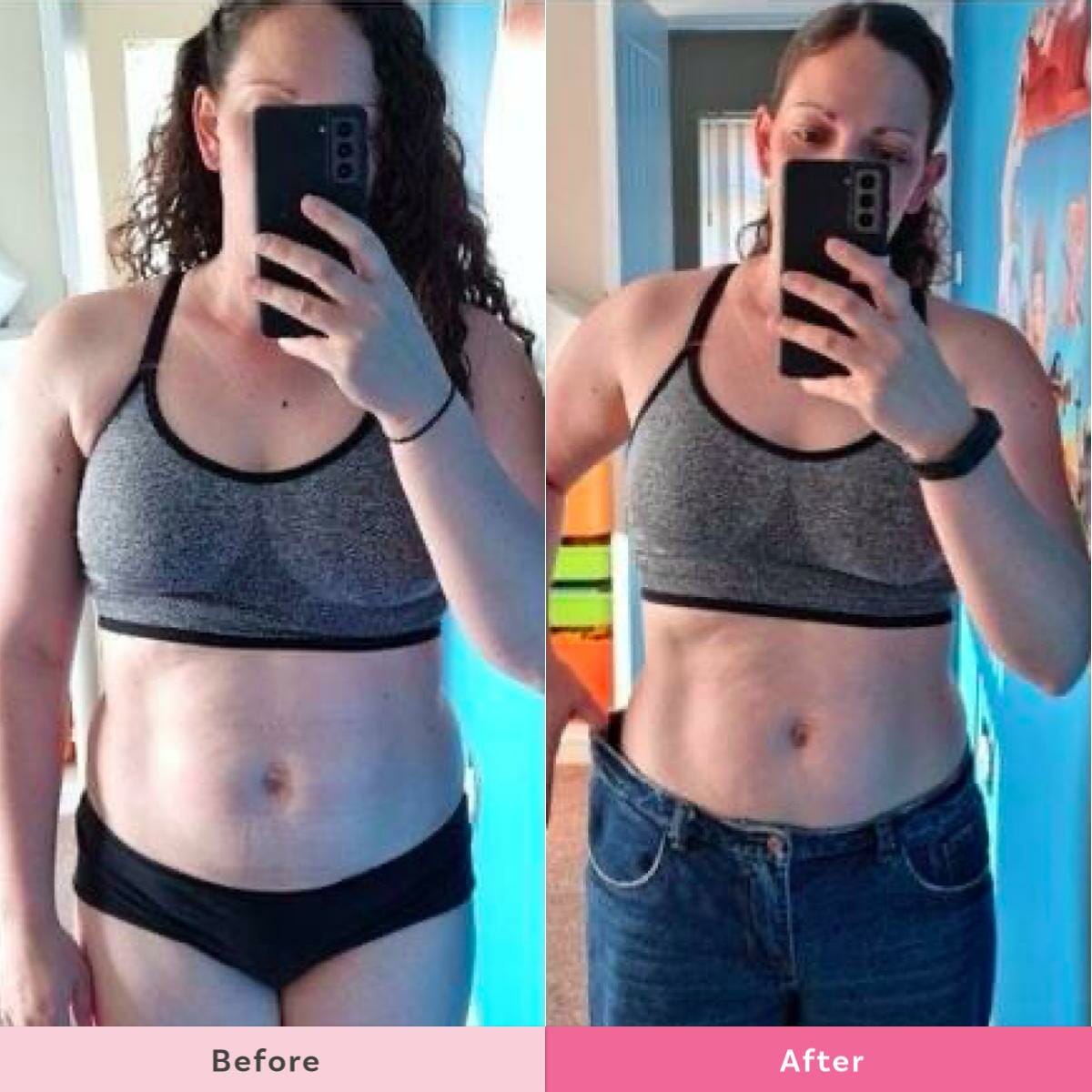 Alyson says: "April 2020 VS Now. 
I'm so glad I found Healthy Mummy in 2018 and stuck with it. A loss of 2 stone in 2019 before I had my 2nd baby, now lost just over 1 stone since March and I feel so much healthier. 
The smoothies and recipes on the app are all delicious and I love knowing I can cook something healthy for me and my family"
5. Amanda Darley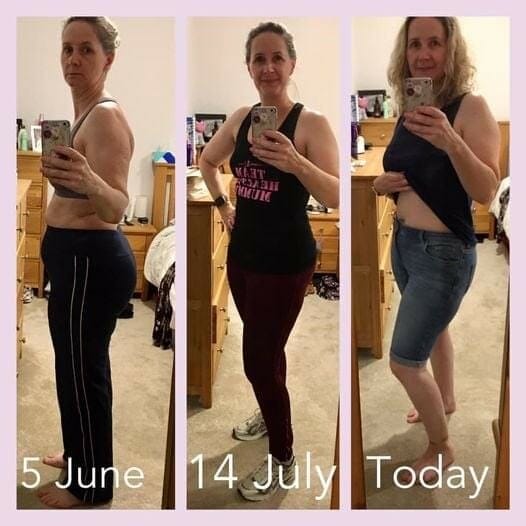 Amanda says, "I just got back from the school run, wearing shorts. This is huge for me as I usually only wear shorts on holiday or around home or where I won't see people I know. 
Also a big deal (for me) is the change in how they fit – I wore these shorts last month (just after pic on the left was taken) and had to pop out to the village shop. When I got home I was mortified to discover that the zip had slipped down completely due to too much pressure from my big tum. A bit humiliating.
Today after driving and walking for the school run the zip had only dropped about 1cm (not perfect but much better!) so I'm very pleased to see noticeable progress there (don't worry I did it up completely for the photo below!
Small, steady progress For The Win!!"
6. Danielle Metcalfe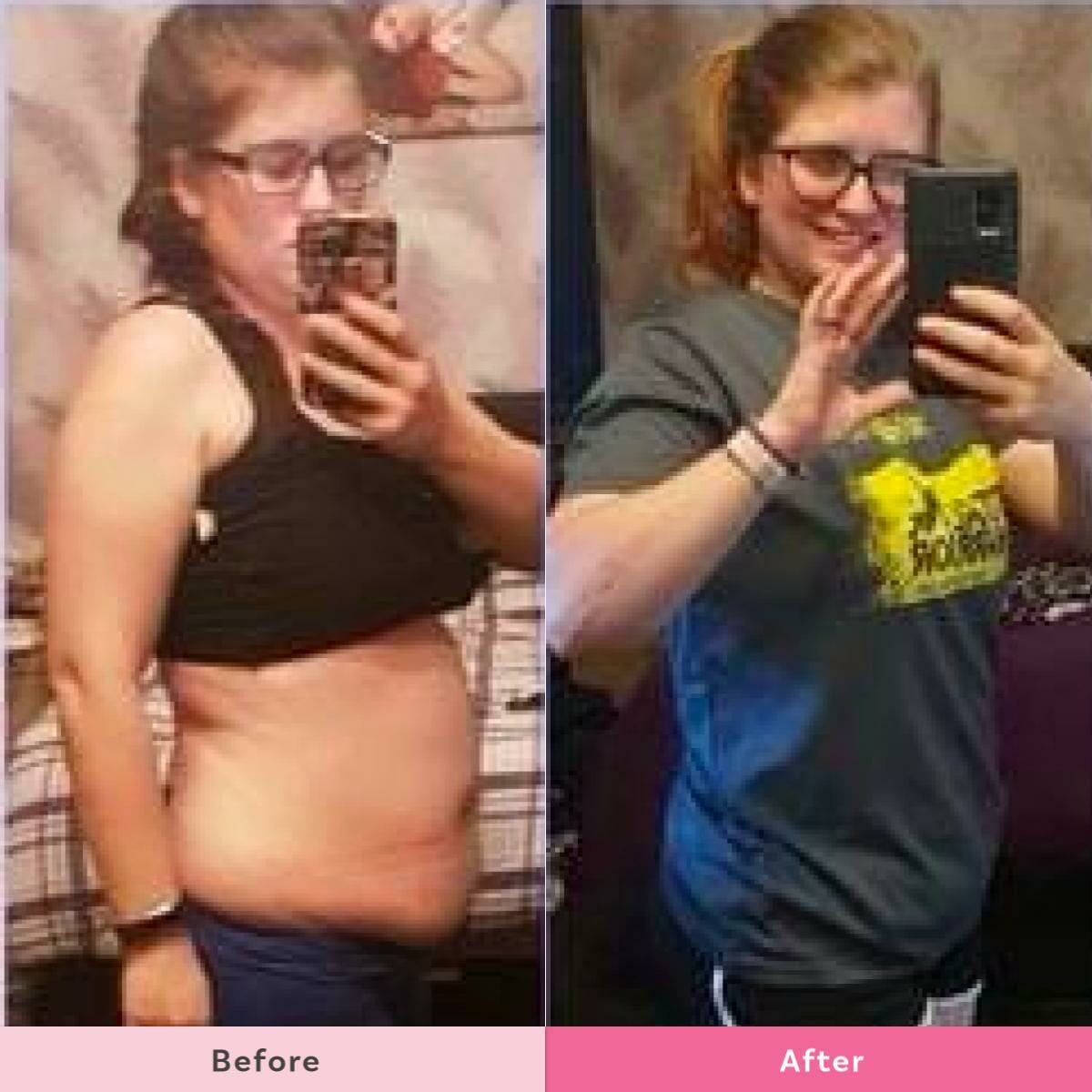 Danielle says, "Nov 19 to now. 18 months of exercise, healthier eating and looking after me. Normally in hot weather I would feel self conscious in shorts. 
Not today. I'm actually happy with this picture and how I look. I'm not skinny and I'm not all toned. I still have my lumps and bumps that come with being a c section mum. 
C section mums are told we can't and won't lose the weight we have. We may have to work harder and may still have some left at the end but we can do it. 
Believe in yourself"
Join our 28 Day Weight Loss Challenge
Want to shift your baby weight but feel like you have NO TIME in your day to exercise and eat healthily? That's where the Healthy Mummy's 28 Day Weight Loss Challenge can help.


Our Challenge entails: 
28 days of at home exercise routines (no gym needed) – with video instruction
Customisable and breastfeeding friendly meal plans
Time-efficient exercises for busy mums – under 30 mins
Challenge combines Pilates exercises with interval and circuit training (HIIT)
Suitable for basic to advanced fitness levels.
Home to thousands of EASY-TO-MAKE recipes.
To find out more on the 28 Day Weight Loss Challenge click here.