Rewind 11 months ago and Jessie would have been singing a different tune to the one she is now. Struggling with her weight since the age of 16, she was diagnosed with depression and started emotional eating.
After starting the 28 Day Weight Loss Challenge, Jessie has lost 3.13st and is not slowing down.
"I am so happy and proud of myself right now. I cannot recognise this feeling of pride and self-worth I've never experienced before," she says.
Here is her story…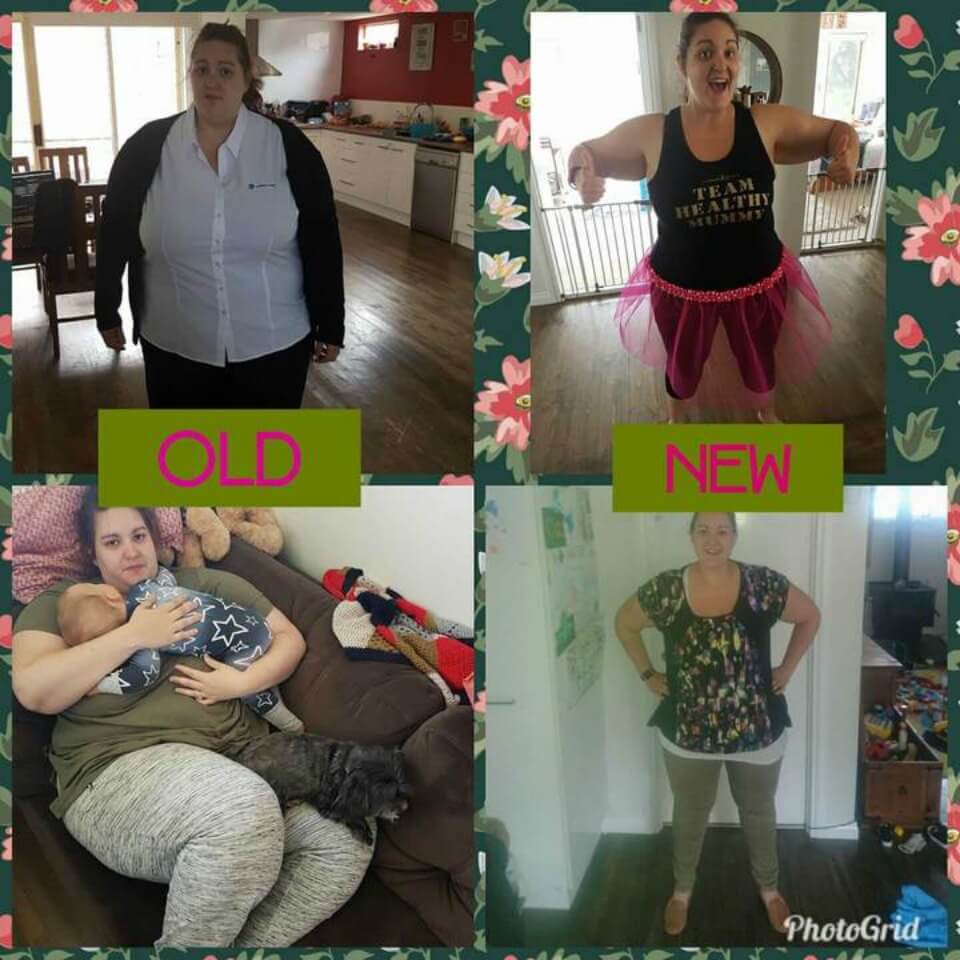 With effort and time comes reward
In 11 months, Jessie transformed herself by losing 3.13st and dropping 5 dress sizes plus shaking off an unmeasurable amount of anxiety and mental struggle.
The 26 year old mum, wife and nurse has been overweight since the age of 16 when she was diagnosed with depression and then commenced on antidepressants. "I've always had issues with eating my emotions."
As the depression deepened, Jessie began eating more and more, and upping her portion sizes to drown the emotional pain.
Recovering from depression
Plunging into postnatal depression after two miscarriages, a horrendous pregnancy with severe Hyperemesis gravidarum and a two litre postpartum haemorrhage, Jessie put on another 4.10st in three months.
"I looked in the mirror and promised to myself and my son that after surviving postnatal depression and wanting to end my life I would now live my life and be around to see him grow up at my best potential and be a good example for him," she says.
After recovering from this painful experience, Jessie met her local Healthy Mummy consultant at a supermarket and since then her life has been transformed.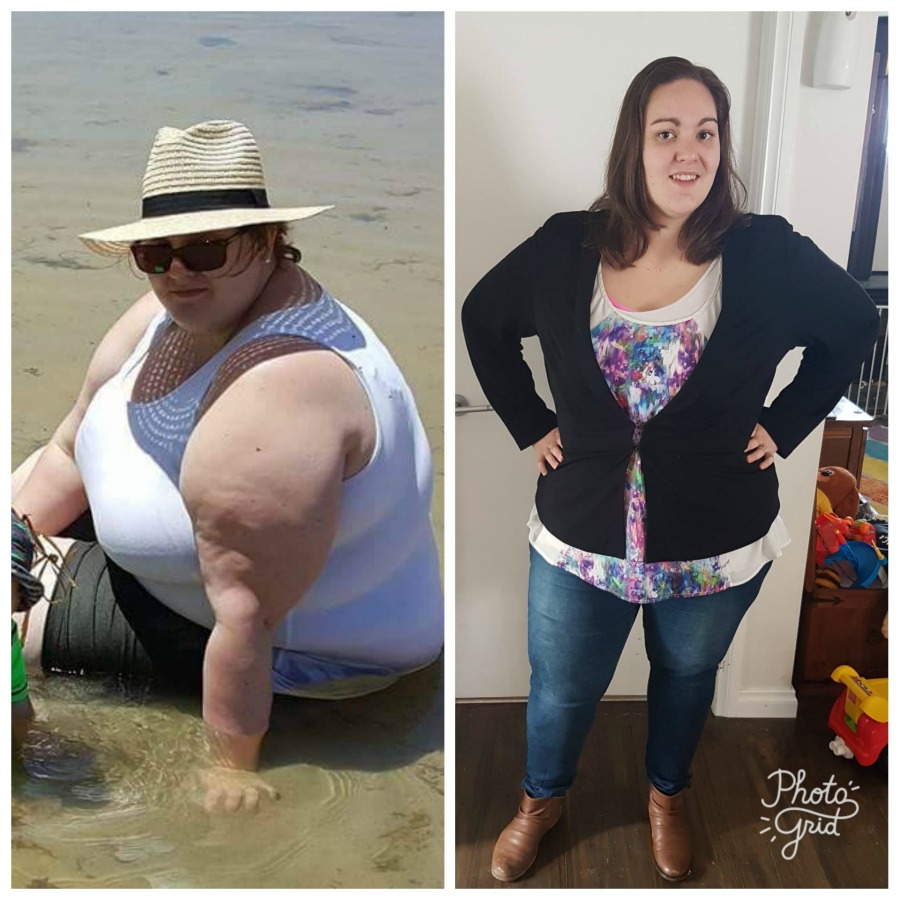 Enter: Exercise
Exercise is something Jessie would never do in the past, her anxiety was debilitating her and stopping her from living life. By becoming a part of The Healthy Mummy community has allowed Jessie to develop friendships and come out of her comfort zone.
"Getting fit and healthy seriously transforms your life and the life of those around you. I just wish I had have found this appreciation of health and  fitness earlier…like 10 years ago," she says. 
Jessie's new life is exactly that, her lifestyle now, not a diet.
"People say to me 'oh you're on a diet' or 'oh you're on a health kick'…no this is my life now, forever, full stop."
Her diet now
Now Jessie has a healthy breakfast every morning, and eats healthy throughout the day and exercises with the help of the
Healthy Mummy 28 Day Weight Loss Challenge.
Cutting out alcohol and soft drink, Jessie now drinks at least 2 litres of water a day.
She adds, "I may have 7.12st to go but I cannot fathom the further improvements this journey will bring, considering how much better I feel already."
Join Jessie on the 28 Day Weight Loss Challenge
If you are inspired by Jessie's before and after pics and want to take charge of your own health and weight – then join our 28 Day Weight Loss Challenge TODAY.
With more than 4,000 delicious (and healthy) recipes, 350 exercises & 24/7 support – the 28 Day Weight Loss Challenge is designed (and proven) to help busy mums like you lose weight!