No she's not strutting her stuff by the seaside (because, you know, it's winter) but this mum says she feels super confident taking her son to swimming lessons now – thanks to the 28 Day Weight Loss Challenge!
Sinead O'Rooney shared this incredible before and after pic as part of our 'Flashback Friday' on the Healthy Mummy UK Facebook page and the feedback was a surprise to her – the likes just kept on climbing!
Sinead says, 'The picture on the left was the first time I took my son swimming. I remember feeling so self-conscious and nervous getting my wobbly bits out!
But I'm so glad I have always been one to have pictures taken and put them in the 'just for me' album as I look back at this now and I am so happy that I caught a moment like this.'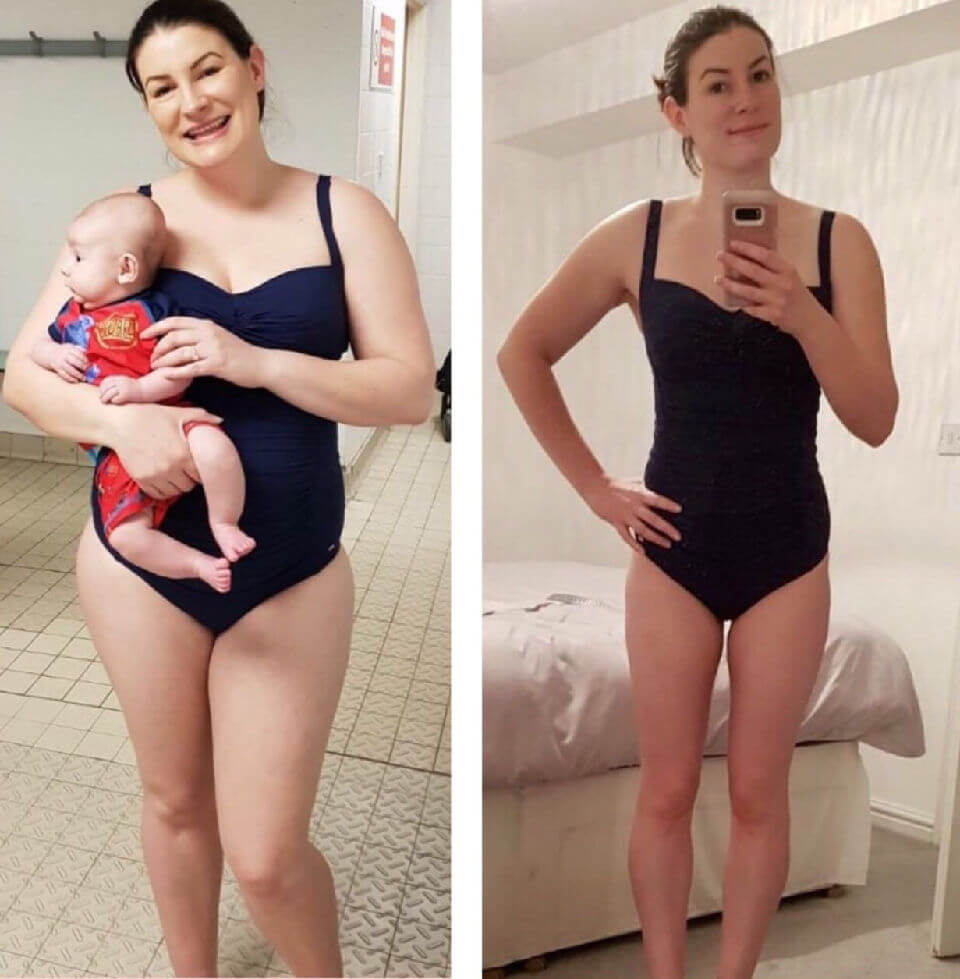 This is such great advice Sinead. Without pictures, it can be hard to see just how far you've come. Especially when the scales don't always tell the full picture.
Sinead continues, 'I read a lot of ladies saying they don't take pictures as they can't stand to look at them but I promise you when you have lost that weight you'll be so grateful to be able to look back and see how far you have come and to be able to grab onto those memories!
I have now lost 19lbs with the 28 Day Weight Loss Challenges and have 1lb to go till I'm at my goal weight!
I am so happy and excited all at the same time as when I set that goal I didn't actually ever think it would happen!'
One pound to go! We're sure you'll be celebrating in no time Sinead, well done!
Are you inspired by Sinead's story?
Check out the 28 Day Weight Loss Challenge. It's an affordable, customisable program designed to help mums reach their weight loss goals and improve their health.
Our Challenge entails:
Hundreds of at home exercise routines (no gym needed) – with video instruction
Customisable and breastfeeding friendly meal plans
Time-efficient exercises for busy mums – under 30 mins
Challenge combines Pilates exercises with interval and circuit training (HIIT)
Suitable for basic to advanced fitness levels
Home to thousands of EASY-TO-MAKE recipes!
To find out more on the 28 Day Weight Loss Challenge click here.