Heading back to work can be a time of stress for many mums. The juggle is real, trying to get back into the swing of things despite the fact that your life has changed forever after having kids.
But for these mums, the end of maternity leave coincided with them feeling better than they have in a long time – thanks to the 28 Day Weight Loss Challenge.
Today they share their stories about how the 28 Day Weight Loss Challenge gave them the confidence to get back into work mode (and wearing some new clothes to go with their new shape).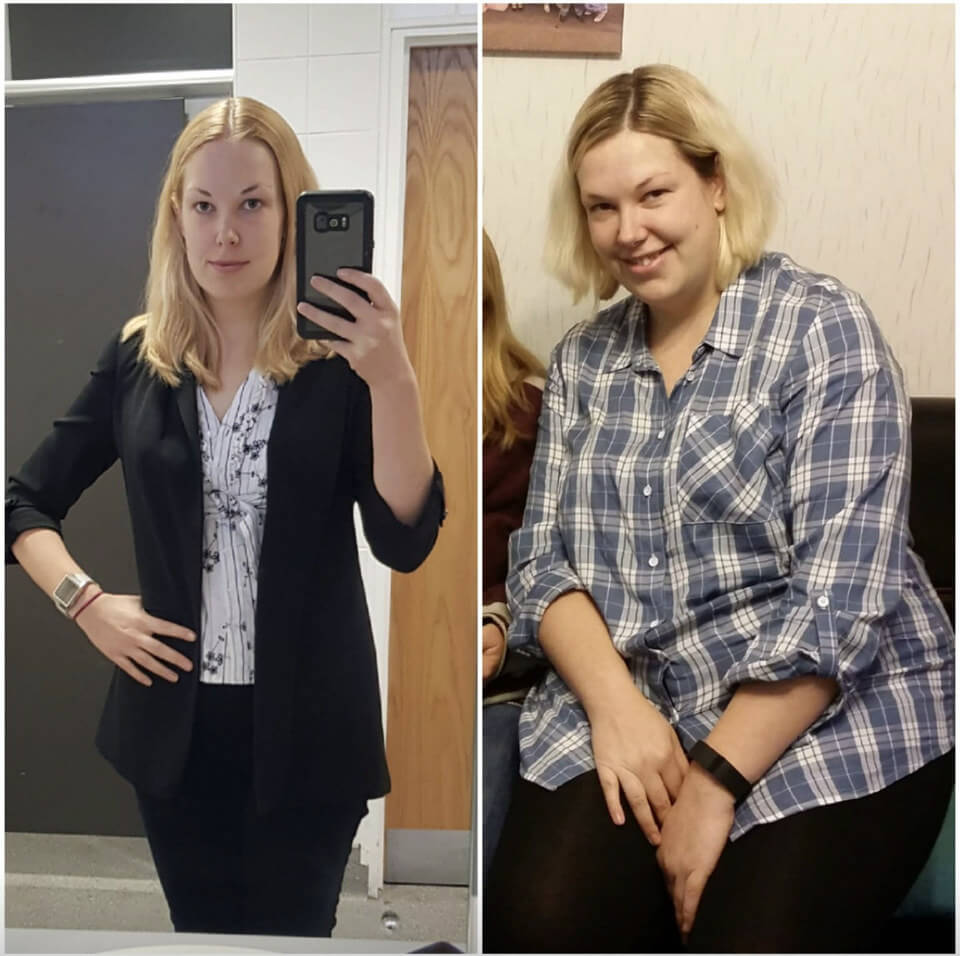 Sarah Varney Wiseman has lost 5 stone 2 lbs!
Sarah (pictured above) say "The before photo is just after having my first baby and I loathed how I looked. The second is 14 months after having my second.
5 stone 2 lb gone for good following the 28 Day Weight Loss Challenges and Healthy Mummy Smoothies.
10 inches gone from my waist, 10 from my hips, 5 from each thigh."
But besides her weight, other parts of Sarah's life have changed for the better too."The biggest thing that has changed in me is my confidence. I'm probably not alone in saying that when I returned to work after maternity leave, my confidence was shattered. I had 2 very close maternity leaves and so never managed to regain my confidence after the first, meaning when I returned the second time, I felt even worse." 
But not any more. All that has changed now with her new found love of healthy food from the 28 Day Weight Loss Challenge. "The new Healthy Mummy mindset has taken over and I am determined to OWN my career again. I am a mum but I'm not just a mum! Yes, we have to be superhuman to juggle everything but we can do it."
"I'm definitely still living proof of this new confidence, I recently applied for and got a new job in management which is a double promotion when I have only been back at work since September after my second maternity leave! It's really changed my confidence at work."
So how does Sarah manage to do this? "I fuel my body to get through long days, I exercise for stress relief and for extra energy. I still get very little sleep but that's OK, my body copes because I eat better than I ever have in my life. Yes I've had a gain in the last few months. I haven't weighed myself, had quite a big cancer scare which they have now ruled out but still it took its toll on my eating and exercise! But I'm getting back on it now, I hope in a couple of months I will be back where I was I've got to fit into a size 12 bridesmaid dress in September,"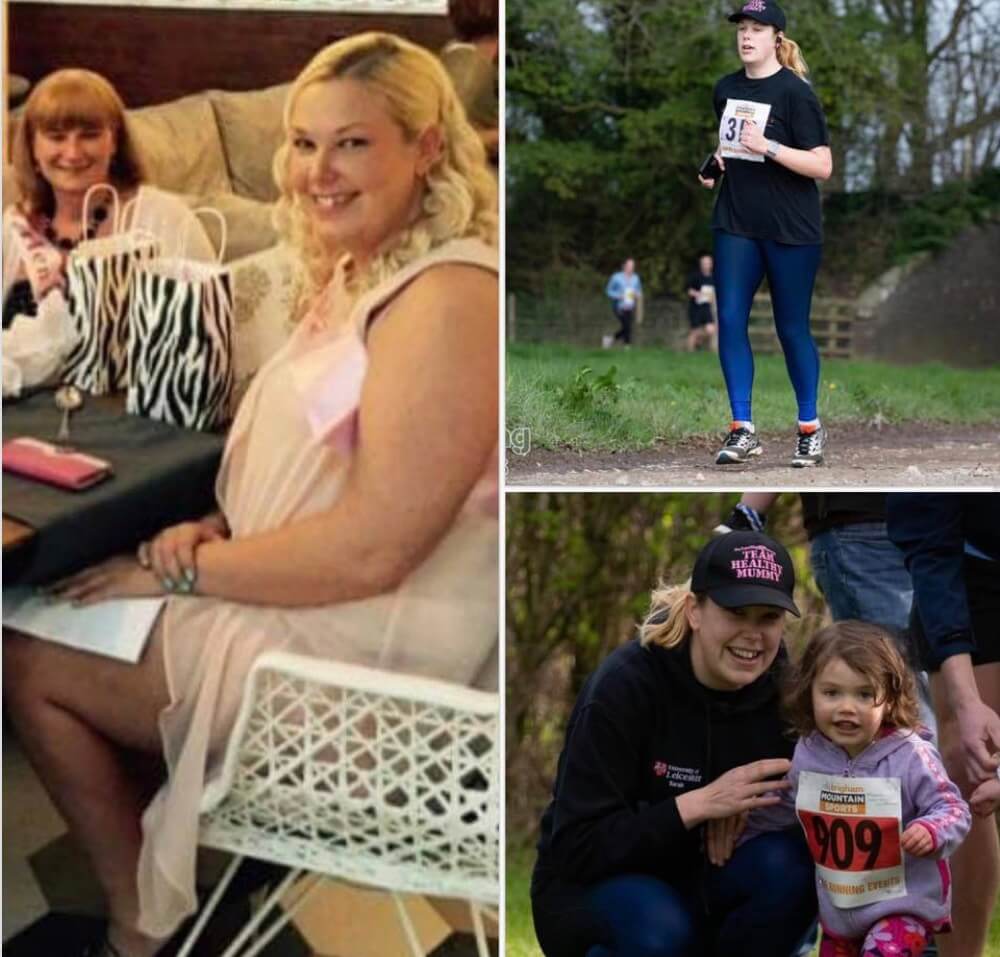 Talking about her new-found confidence translates to new work clothes too. "We have a pretty casual dress code in my office and I used to use that to my advantage by wearing baggy jumper dresses and leggings but not any more! I've started dressing for business because I MEAN BUSINESS!
I am a mum but not just a mum."
Finishing off she says "I owe so much to Healthy Mummy. Life is better in so many ways My one bit of advice is Just trust in the plan because it works!
Katie Elizabeth Kirkham is wearing clothes she never dreamed of trying on
Katie has really come out of her shell and says, "From living in pajamas to wearing bold colours! I've gone from a size 16-18 to a 10-12 and I've lost 3.5 stone following the 28 Day Weight Loss Challenge."
Prior to joining the 28 Day Weight Loss Challenge, getting ready to go out was a stressful time for Katie.
"Going anywhere was such a trauma, the whole finding something to wear and feeling nice just wasn't happening!! So I pretty much lived in pajamas or leggings and big jumpers. 
Confidence is a huge thing, I believe no matter what your size so long as you're confident with it you're sexy! 
I'm really lacking it but I'm slowly getting better and braver, clothes play such a huge role in this to me, so the fact I even picked up this skirt shows how much I'm changing. 
Also the support I get from all you lovely ladies here really helps! 
Thank you Healthy Mummy!"
Tamara Swales now looks forward to dressing for work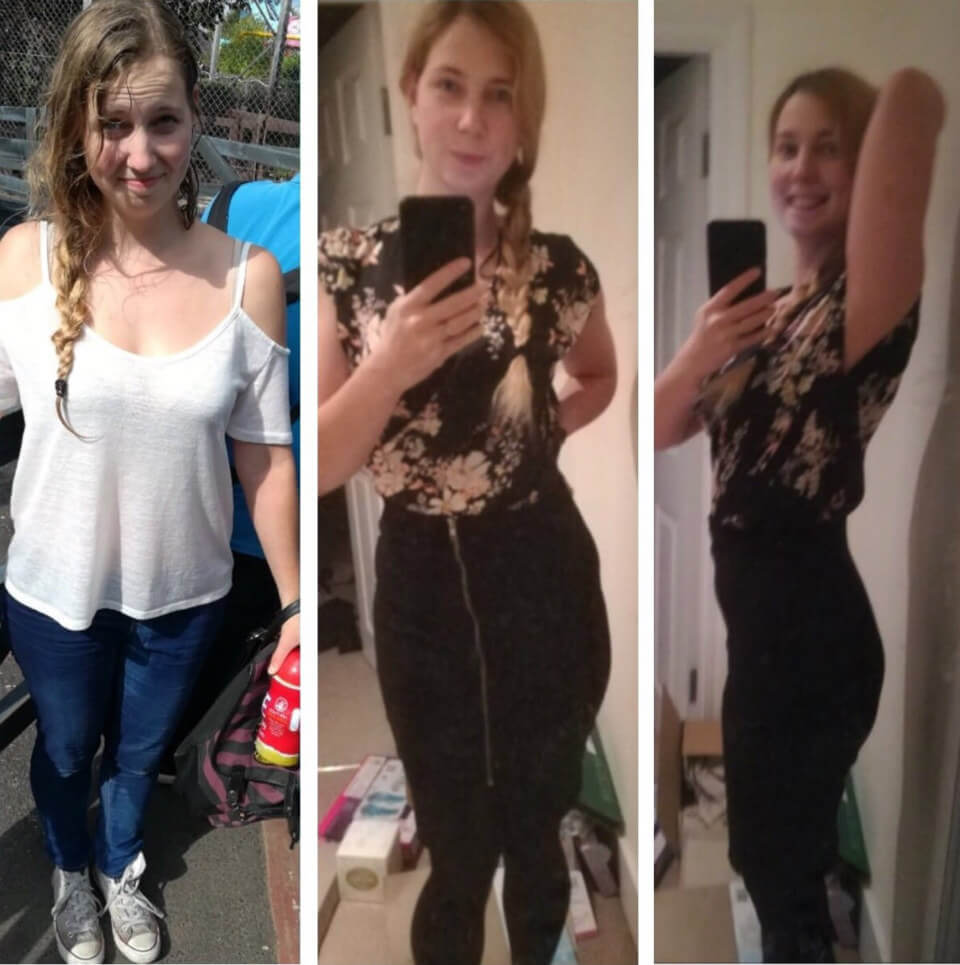 Tamara sees her 'before' photos now and can see that she was trying to hide away. "On the left are the outfits I had been wearing since having my little boy, loose if possible covering all the bumps, no imagination – I was trying to make myself invisible.
I am now 1 stone down, but most of all I have the confidence to actually put effort into myself and am wearing this outfit to work today! This outfit would not leave the house before!"
It's amazing how much her confidence shines through! And what does she love the most?
"The 28 Day Weight Loss Challenge isn't just about weight loss, it's the amazing support, confidence and energy that comes with it!"
Emma Matthews says she is proof that the challenge works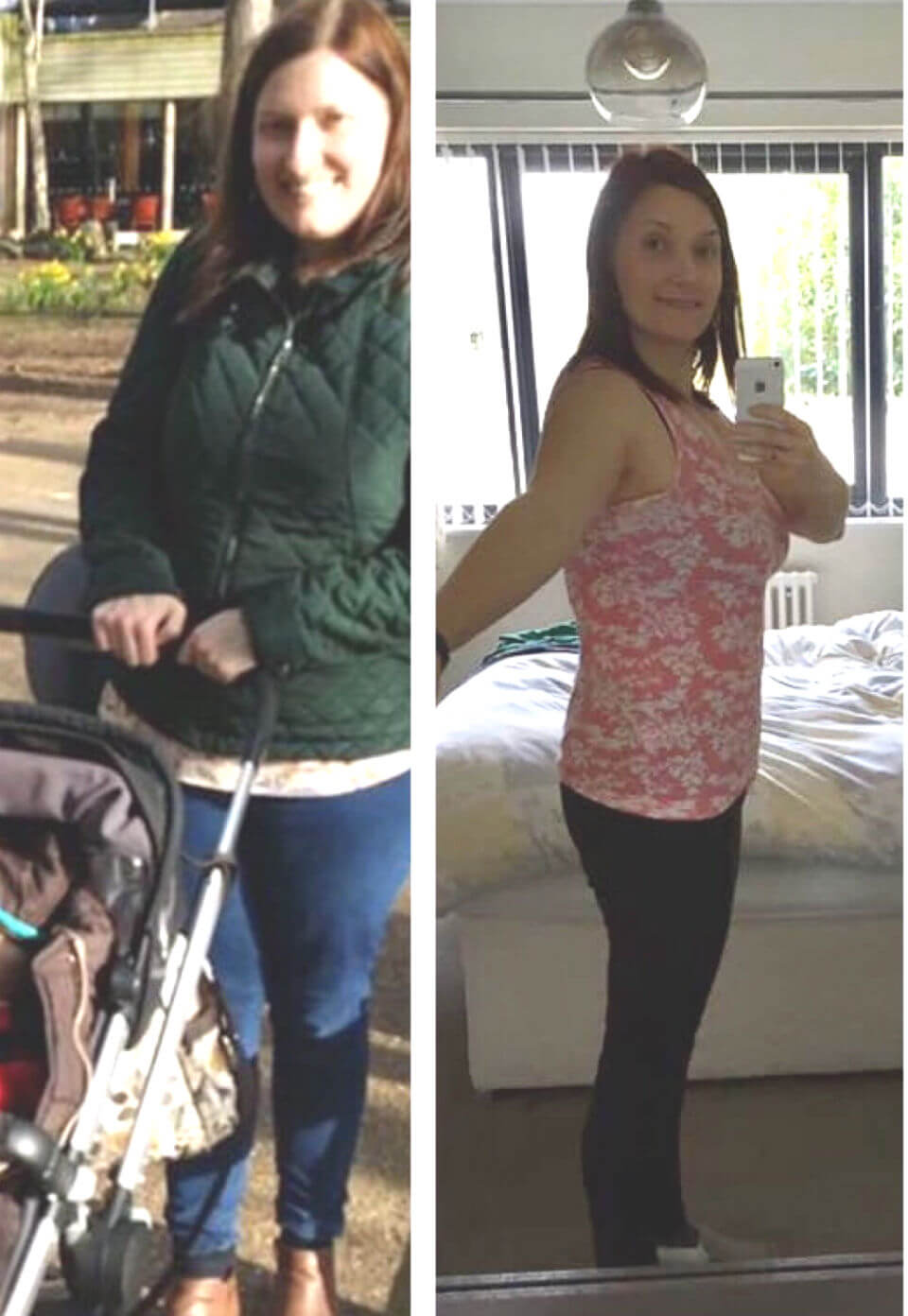 Emma has been following the 28 Day Weight Loss Challenge for 4 rounds now. Emma says 'I joined the 28 Day Weight Loss Challenge 4 months ago and never looked back!
I was lurking around the Facebook page for a while before I dared to join, as I didn't think it would work but I was soooo wrong!
Really wish I had signed up ages ago.  There are so many benefits I have found:
Much more energy
Much more confidence 
Digestion 100% better 
Don't feel deprived of any food group! 
Great skin, daily spots gone! 
Really want to keep this up forever! It's the best lifestyle change ever."
What does Emma love the most about the 28 Day Weight Loss Challenge?
"The food is amazing and the support in this group is amazing. It really does work!"
Hellevi Walker no longer stresses about dinner as it's all prepped in advance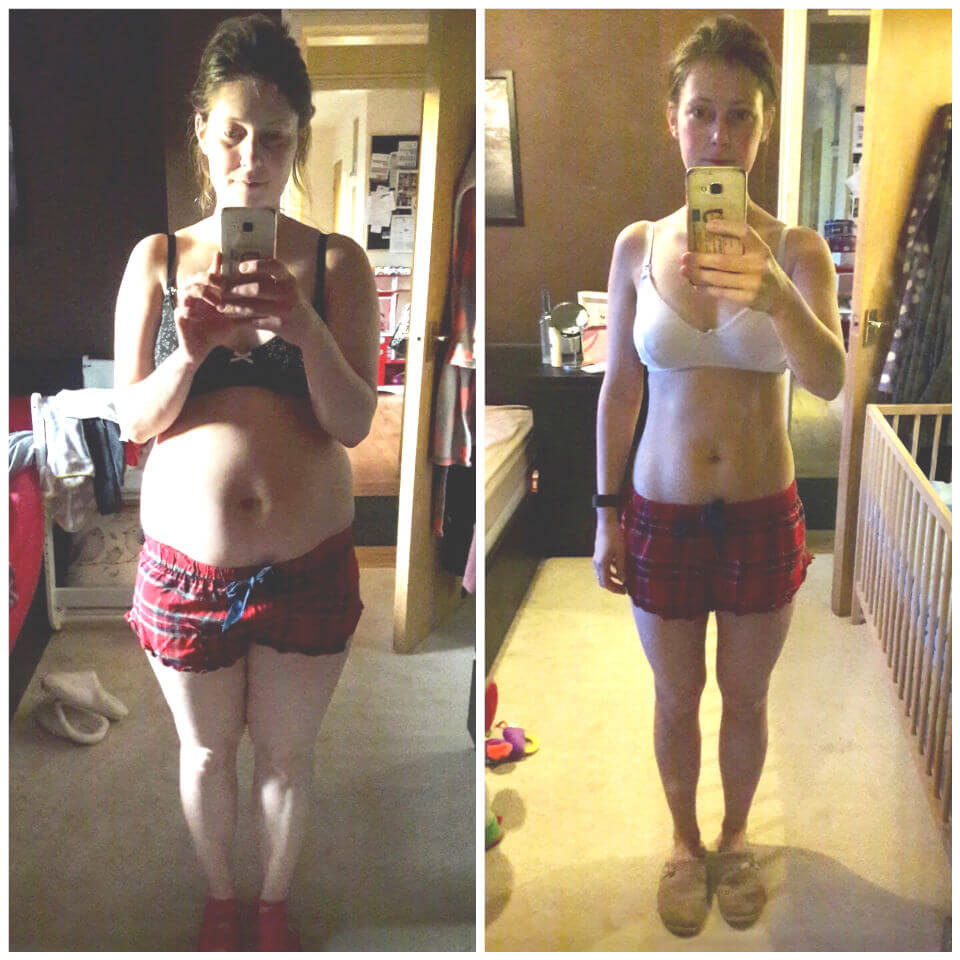 Hellevi has had 9 months off with her second baby and is now heading back to work. "First week back at work after 9 months off on maternity leave with my 2nd baby. What's changed? 
BEFORE:  I would get up late, struggle to find time to have breakfast and then drive the 2 minutes to my office. 
NOW: I get up early to make sure I have enough time to do my 15 min workout, prepare breakfast and get the kids sorted. I now walk to work and often go the longer way.
BEFORE: I would buy a box of chocolates for the office every 2 weeks. 
NOW: I take my 28 Day Weight Loss Challenge snacks with me. 
BEFORE: I had no idea what I would be making for dinner after work so I'd snack on crisps, biscuits, and chocolate when I got home.
NOW: I know exactly what I'm having from the 28 Day Weight Loss Challenge and I'm always looking forward to it. I don't stress about what I'm feeding the kids, as the meals have either been prepared on the previous Sunday or the night before.
BEFORE: It would take me forever to pick out what I was going to wear and eventually I would pick an outfit and thought 'That will do.'
NOW: I put on the first thing that jumps out at me and think 'Ooh that looks rather nice on me.' 
I joined the 28 Day Weight Loss Challenge nine months ago, a couple of weeks after giving birth. I have since then lost 2.9st, I can actually do a lunge without falling over and on good days I can even manage a JUMPING lunge! I have gained so much confidence and I'm thoroughly enjoying life again!
Best decision ever!"
Are you ready to become a Healthy Mummy?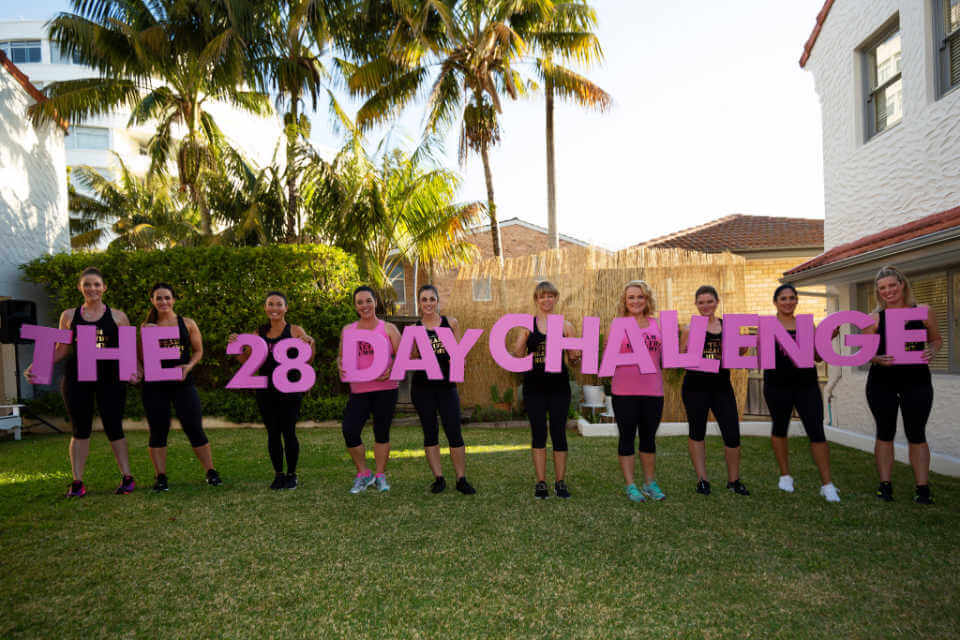 If you are wanting to lose weight and improve your energy – not to mention – help improve your overall health and wellbeing – our 28 Day Weight Loss Challenge is an awesome program to check out.
Our 28 Day Weight Loss Challenge includes:
28 days of at home exercise routines (no gym needed) – with video instruction
Customisable and breastfeeding friendly meal plans (including 7 Day Cleanse)
Time-efficient exercises for busy mums – under 30 mins
Challenge combines Pilates exercises with interval and circuit training (HIIT)
Suitable for basic to advanced fitness levels
Home to thousands of EASY-TO-MAKE recipes!
To learn more about our 28 DAY WEIGHT LOSS CHALLENGE CLICK HERE