Mum shares how The Healthy Mummy helped her rebuild her strength and confidence to try new things and enjoy life.
"It has taken me years to realise that the imperfections of my body are the things that make me, ME!"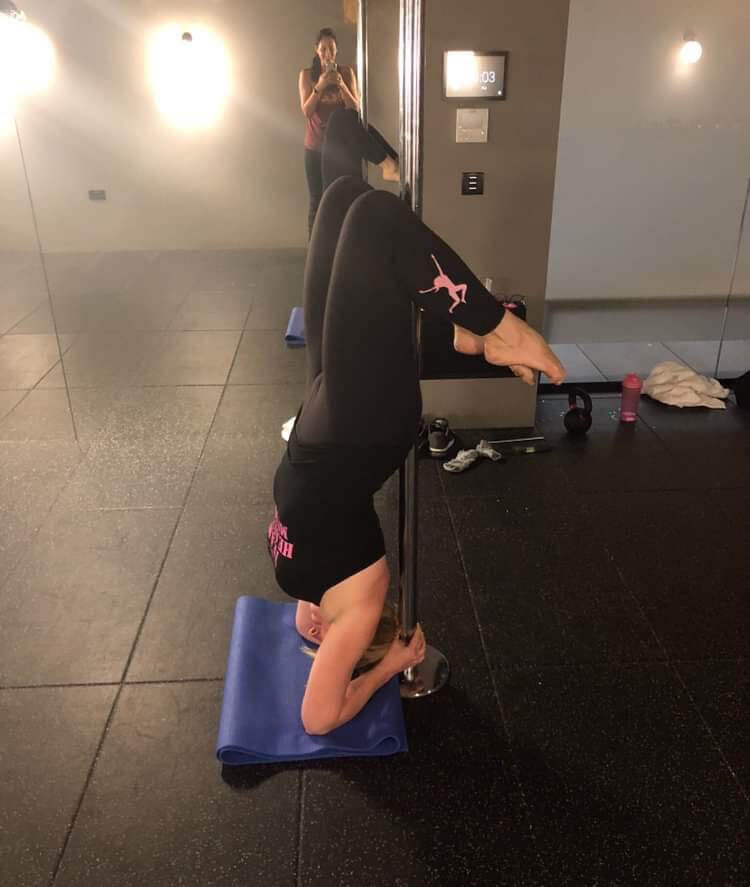 "The Healthy Mummy helped me build my strength and confidence to try new things"
Sarah Cryer, 35, from West Yorkshire, is a mum of three children aged: 7, 6 and 3.
Sarah has been following the 28 Day Weight Loss Challenge for over two years and in the first six months of following the 28 Day Weight Loss Challenge she lost 18lb. Since then Sarah has thrown out the scales and focuses solely on how her clothes are fitting, her body measurements and progress pictures.
"It has taken years of yoyo dieting to realise that I was letting myself go. Food is not the enemy it's the fuel for your own personal fire!
"It has taken years of not having the confidence to get back into exercise (something I once loved) to realise that it makes me feel AMAZING and now I wonder how I went a day without it!"
Finding The Healthy Mummy helped Sarah regain a passion for exercise and trying something new. Helping her push personal boundaries and as a result, increasing her energy and confidence levels!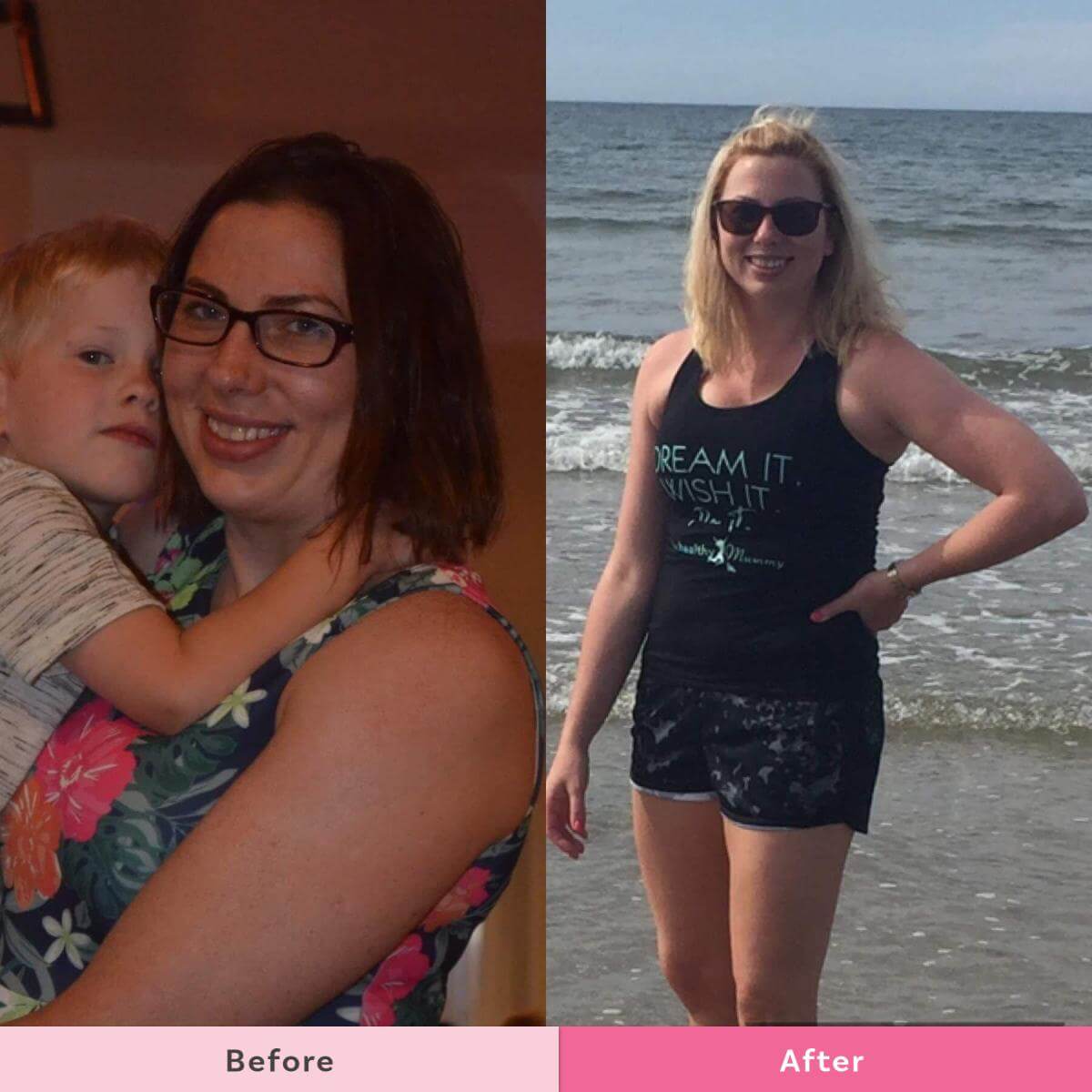 "It helped me realise my body was always good enough and now it's healthy too!"
Sarah says the health benefits massively outweigh her weight loss, "I have found that I have heaps more energy and my confidence has soared. I went back to the gym after over 10 years and tried new and exciting forms of exercise –  such as reformer pilates and even pole dancing! Not to mention being able to sleep better and the noticeable improvement in the condition of my hair skin and nails!"
Sarah's favourite recipes
"I love the Healthy Mummy Smoothies, they make a daily appearance in my meal plan whether it's as a meal replacement or a post-workout snack. The smoothies help me battle hunger pangs and are absolutely delicious. I love all the flavours but would have to say the vanilla one is my favourite! I love the apple pie smoothie it tastes delicious warm or cold!
"Our current favourite recipe as a family would be the Peanut Butter Chicken Curry and the White chocolate and apricot slice goes down a real treat as after school snacks!
"For myself and hubby we love the Spaghetti marinara, this dish is so versatile and tastes great with both fish and chicken! Snack wise I cannot get enough of the Low carb peanut butter cups."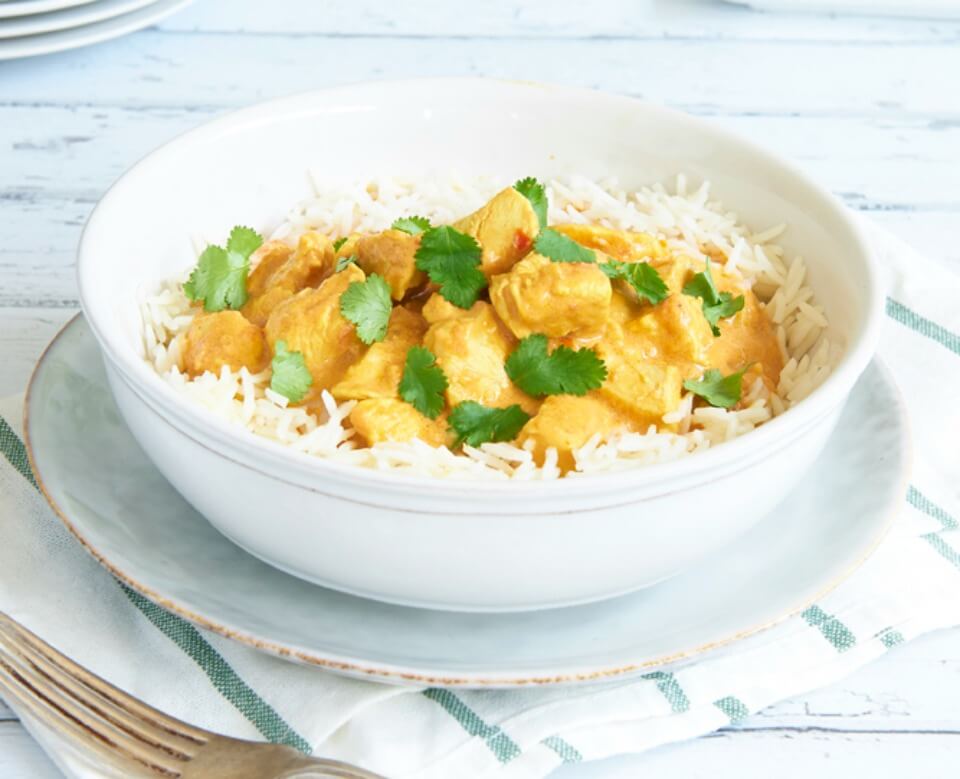 Sarah's top tips for success
Set yourself goals. Start with small attainable targets that can be achieved and aren't based just around weight loss. Drinking more water; exercise more.
Use the app to help you meal plan and meal prep. With thousands of family-friendly recipes on hand you don't ever have to reach for the unhealthy options again!
Believe in yourself and make changes for life! Remember the Healthy Mummy is not a diet; nothing is off-limits this is a lifestyle change.
Join the Healthy Mummy community. There is ALWAYS someone around to help you along your way! I have met some incredibly inspiring mums from the community and can honestly say the support and encouragement of the mums in the group have helped me succeed on my journey!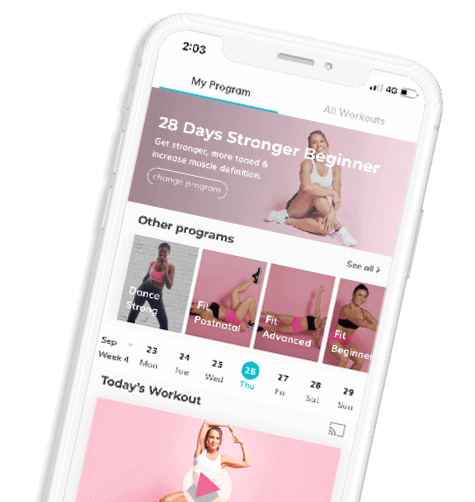 "The Healthy Mummy app has become a huge part of my lifestyle; I use it to meal plan, cook with, workout with – it pretty much serves as my personal nutritionist and when I'm not at the gym, my home personal trainer. 
"I am loving the new stronger workouts, but have to say my favourite feature has to be the shopping list. Having my meal plan transfer over into the shopping list saves me heaps of time and effort when it comes to food shopping!"
Sara adds, "For all you mums who feel like giving up remember why you started, whether your goal was to become a better role model for your family or because you wanted to rock a summer body, if necessary go back to basics! Dig out that motivation board and remember why!"
Join the 28 Day Weight Loss Challenge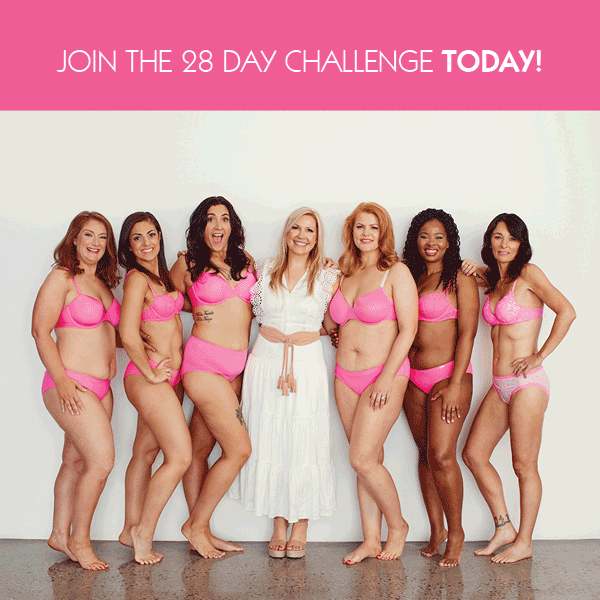 The #1 mums-only weight loss brand has helped mums lose over 450,000 stone!
Our 28 Day Weight Loss Challenge is made for busy mums!
We offer customisable, affordable and family friendly meal plans that make healthy eating easy and sustainable.
We have over 350 full length workout videos that are perfect for busy mums and also cater for postpartum mums.