If you want to shift weight from your stomach, you would already probably know that healthy eating should be your focus. With that in mind, we wanted to give you some belly fat busting recipes that are delicious as well as being great to help drop weight from your midsection.
We spoke to 28 Day Weight Loss Challenge members Jessica May Magill and Annette Palma and got their insight into some of their favourite belly fat busting recipes using these go-to ingredients.
The types of foods you want to focus on are those that won't cause inflammation or bloating. Think baby leaf spinach, lettuce, nuts and seeds, parsley, coriander and basil, chicken breast, beetroot, eggs, coconut oil, brown rice, oats, olive oil and blueberries.
6 recipes to help fight tummy fat:
1. Beetroot Salad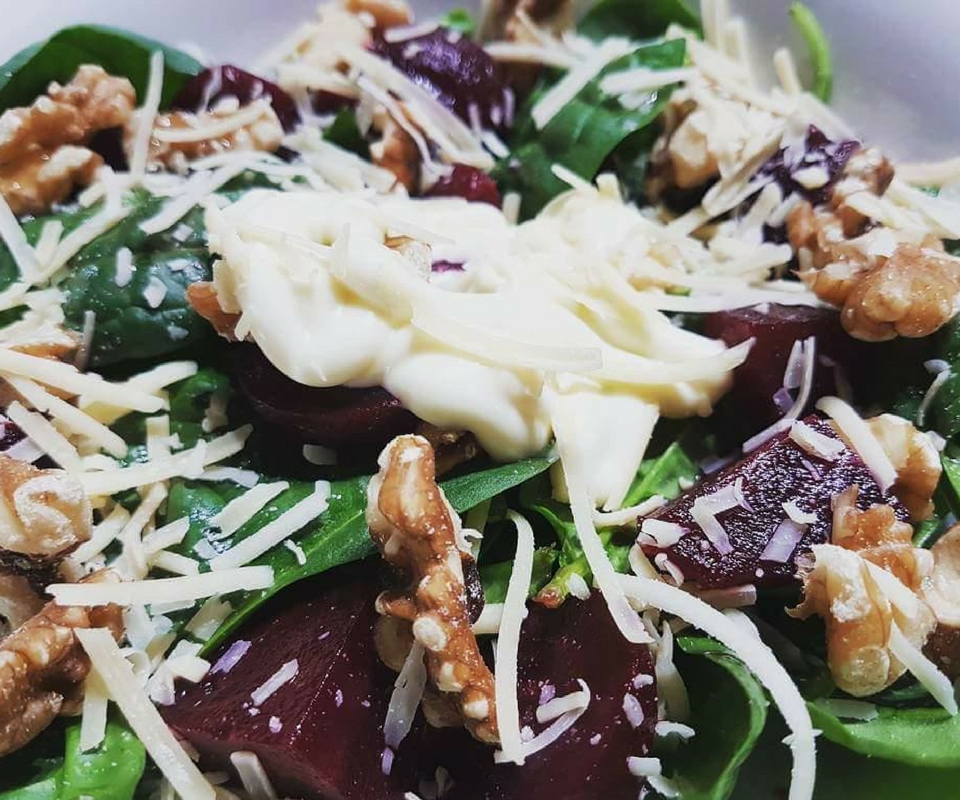 Annette says, 'I love this salad! It's super quick and easy to prepare. It's my go-to lunch for work days.'
This recipe is available to members of the 28 Day Weight Loss Challenge
2. Slow Cooked Asian Chicken
Want a recipe that is literally drop and go? This is it.
Annette says, "Can't beat a dish that is full of flavour! And the best bit is I just need to throw all the ingredients into the slow cooker in the morning and it's ready to go by dinner time. This is a family favourite."
3. Coconut Yogurt and Berries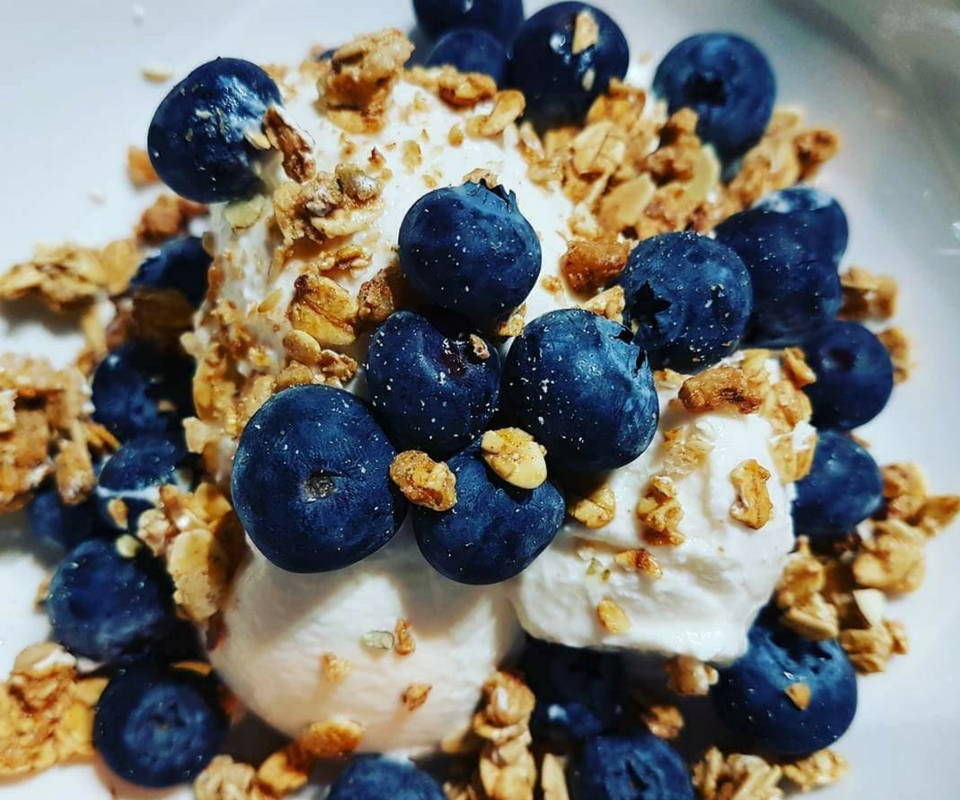 If you haven't tried coconut yogurt before, give it a go. It's creamy, dairy free and very low in sugar despite being quite sweet. Add some fruit and a little homemade granola for a healthy snack or breakfast.
Annette says, "I always have these ingredients in my fridge and freezer ready to go.
Simple, quick snacks like these are perfect for weeks when I haven't had a chance to meal prep any healthy snacks. My daughter loves coconut yogurt with berries as well and will often take it as a snack for school."
Annette's story
Prior to giving birth to baby number three, Annette lost an incredible 3.2st. on her Healthy Mummy journey.
She says, "I loved the 28 Day Weight Loss Challenge and how everything was set out for me to succeed.
"Over the next 18 months, I lost 3.2st, ran a fun run and became the fittest and healthiest I had been since I was a teenager. I was back to my fun-loving self, with energy to spare and a new found love of exercise."
4. Quiche Taco Boats
Need a way to make green veggies more enticing for kids? Try this!
Jessica says, "These are super tasty and easy to make! I do a large batch and freeze for snacks throughout the week."
Get the recipe here.
5. Chocolate Chia Muesli Bites
When you want to lose weight from your stomach, avoiding processed foods is a great start. Make your own healthy versions such as these, they're sweetened with rice malt syrup instead of white sugar (and there's peanut butter in them, need we say more?).
Jessica says, "My kids LOVE these and so do I! Easy to make, cheaper than store bought and so much better for us! I freeze in individual zip lock bags so I can grab and go when we are rushing out the door."
Get the muesli bar recipe here.
6. Healthy Granola
This is such a great protein-rich recipe that you can make and keep on hand for meals and snacks.
Jessica May Magill says, "This recipe is my go-to dessert! We have dinner early with the kids so I need a filling snack later on and this always hits the spot. It's full of healthy fats and low in sugar!"
Jessica's story
Jessica says, "I lost 3.2st. with Healthy Mummy 28 Day Weight Loss Challenge and Healthy Mummy Smoothies after the birth of my second child, and am now 2.5st. down after the birth of my third baby."
Join these mums on the 28 Day Weight Loss Challenge to lose belly fat today!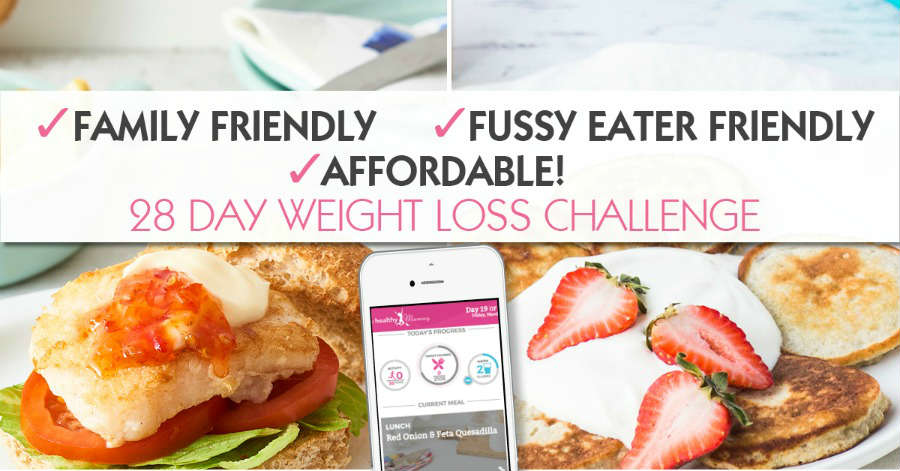 Want to shift your baby weight but feel like you have NO TIME in your day to exercise and eat healthily? That's where the Healthy Mummy's 28 Day Weight Loss Challenge can help.

Our Challenge entails: 
28 days of at home exercise routines (no gym needed) – with video instruction
Customisable and breastfeeding friendly meal plans
Time-efficient exercises for busy mums – under 30 mins
Challenge combines Pilates exercises with interval and circuit training (HIIT)
Suitable for basic to advanced fitness levels.
Home to thousands of EASY-TO-MAKE recipes.
To find out more on the 28 Day Weight Loss Challenge click here