Mum of two who suffered from acne her whole adult life notices a HUGE change to her skin thanks to The Healthy Mummy.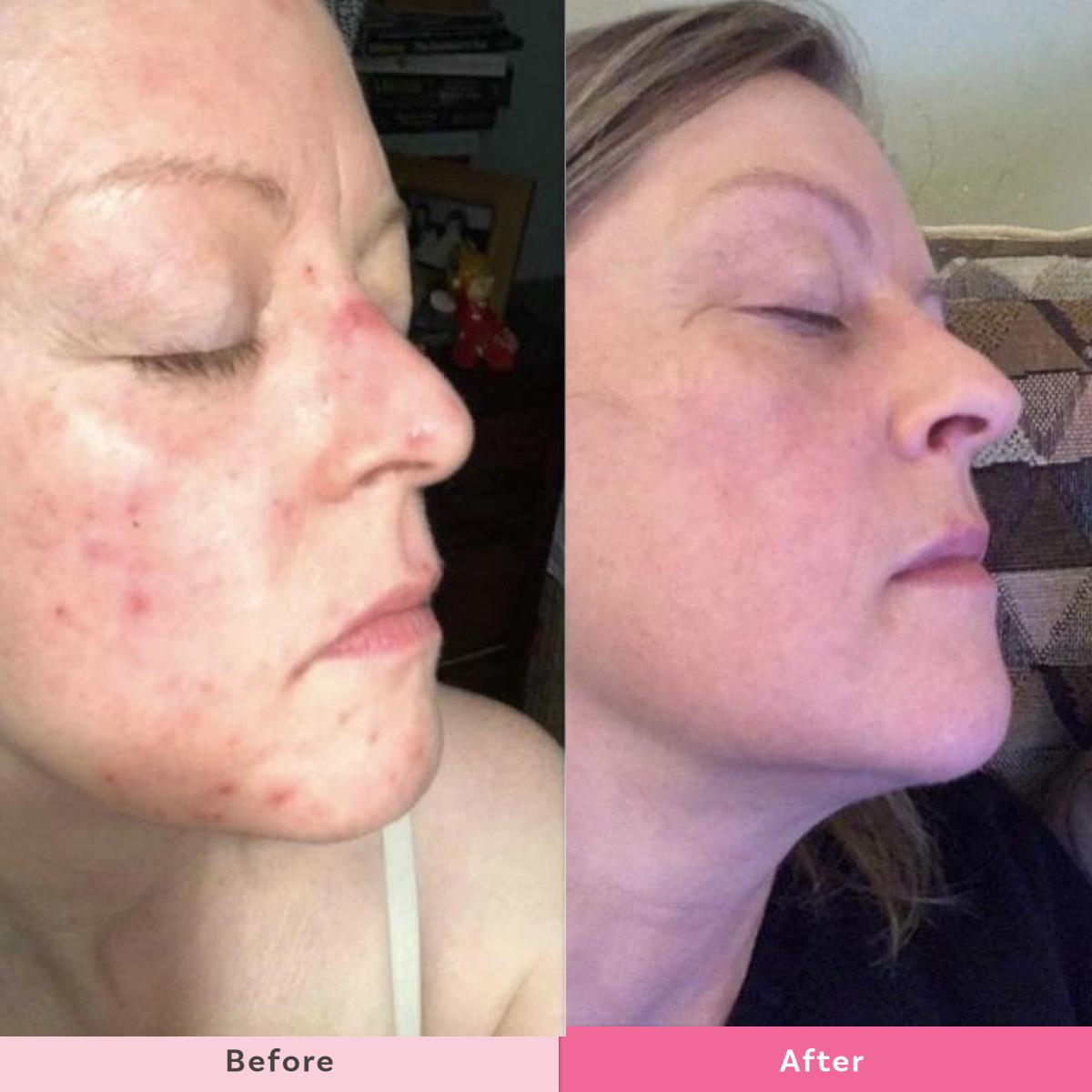 How The Healthy Mummy helped a mum who suffered from acne her whole adult life
"One change that has had such a physical and psychological impact for me is the reduction in my acne"
Paula Cooper, 47,  from Ilkley West Yorkshire, is a mum of two children aged – 2.5 years and 5 years. She joined the 28 Day Weight Loss Challenge on the 28th of December 2018 after seeing a post on Facebook the day before.
Paula says, "I've lost 2.3 stone between January and July 2019. Life and school holidays then got in the way a bit! I've maintained the weight loss during this period but now want to achieve my goal weight."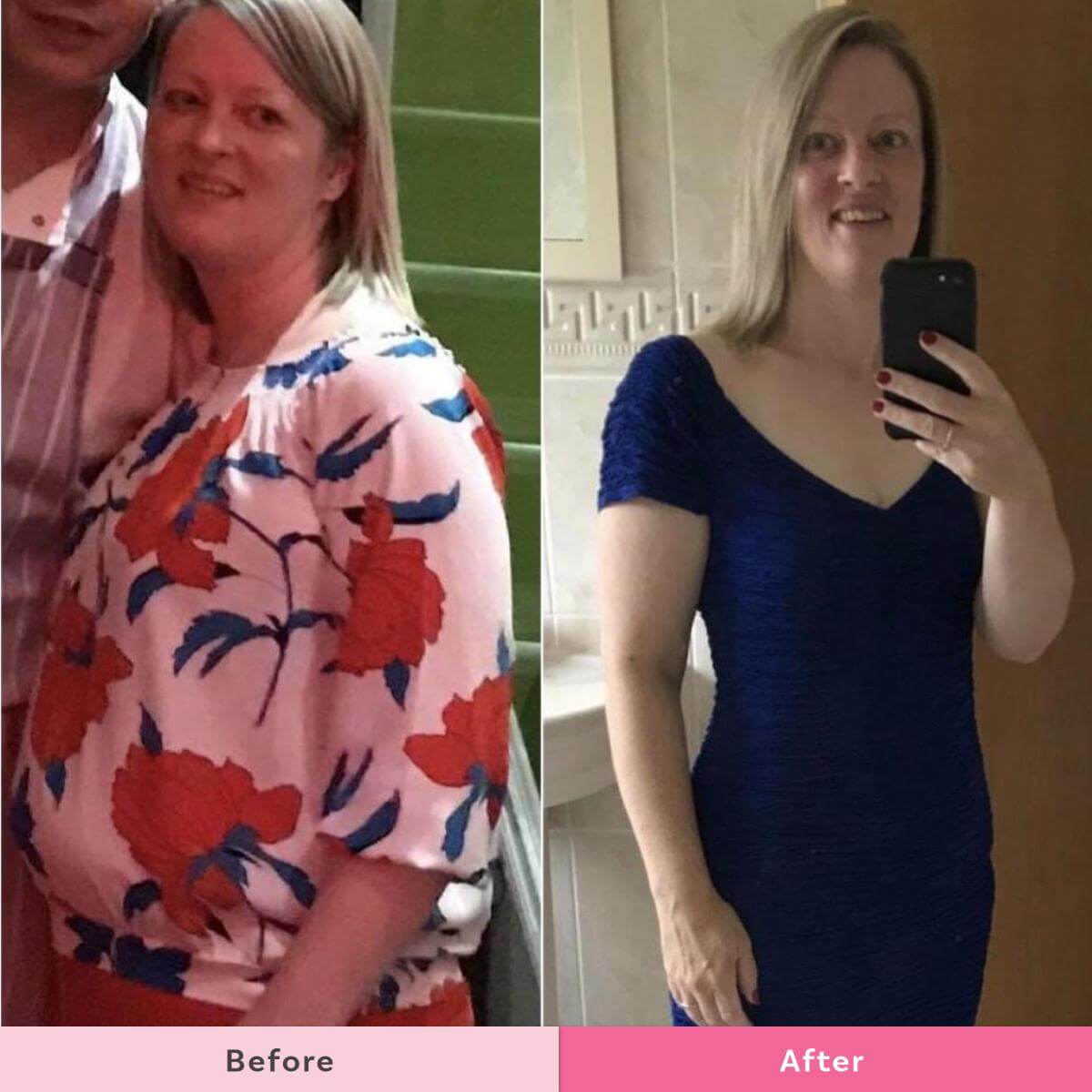 The one MAJOR health benefit Paula noticed
Paula says she has so much more energy for herself and her family. She feels fitter and more able to face life head-on!
Paula shares, "As an older mum I felt a million miles away from the younger mums in the playground. I felt like I was isolated due to my weight and my age as to how could they relate to me when we were so different. They are all now commenting on my weight loss, asking how I've managed it etc.
"Also, my nails are stronger and longer, and my skin is more hydrated and healthier, thanks to all the water I am drinking.
"However, the one change that has had such a physical and psychological impact for me is the reduction in my acne."
"I have suffered acne all my adult life and prior to children would never leave the house without makeup. As I started The Healthy Mummy I was relying on makeup again to cover my increasing acne. I was fed up and very self-conscious of my spots.
"I am so pleased to say my skin is amazingly better! I now have minimal breakouts and my skin is looking brighter and healthier than it has done for years. Makeup is now reserved for those rare date nights and special events."
Paula's favourite recipes
Greek Lamb Pittas
Healthy carrot cake
Paula says she uses the 28 Day Weight Loss Challenge App every day! "It really helps me to stay focused and make sure I eat enough calories. It is also great at making me eat regularly throughout the day."
Paula's top 3 tips
Drink plenty of water.
Don't be daunted by prep – get yourself a freezer stash built up over a few weeks and you will soon be eating a great varied and healthy diet even on those days when it feels like life is against you.
Don't be scared of changing the plan around to meet your needs and tastes, for instance, I have the same breakfast, homemade breakfast bars, most days as it works for me, minimal prep once a fortnight and it can be grabbed and taken with me on the hop!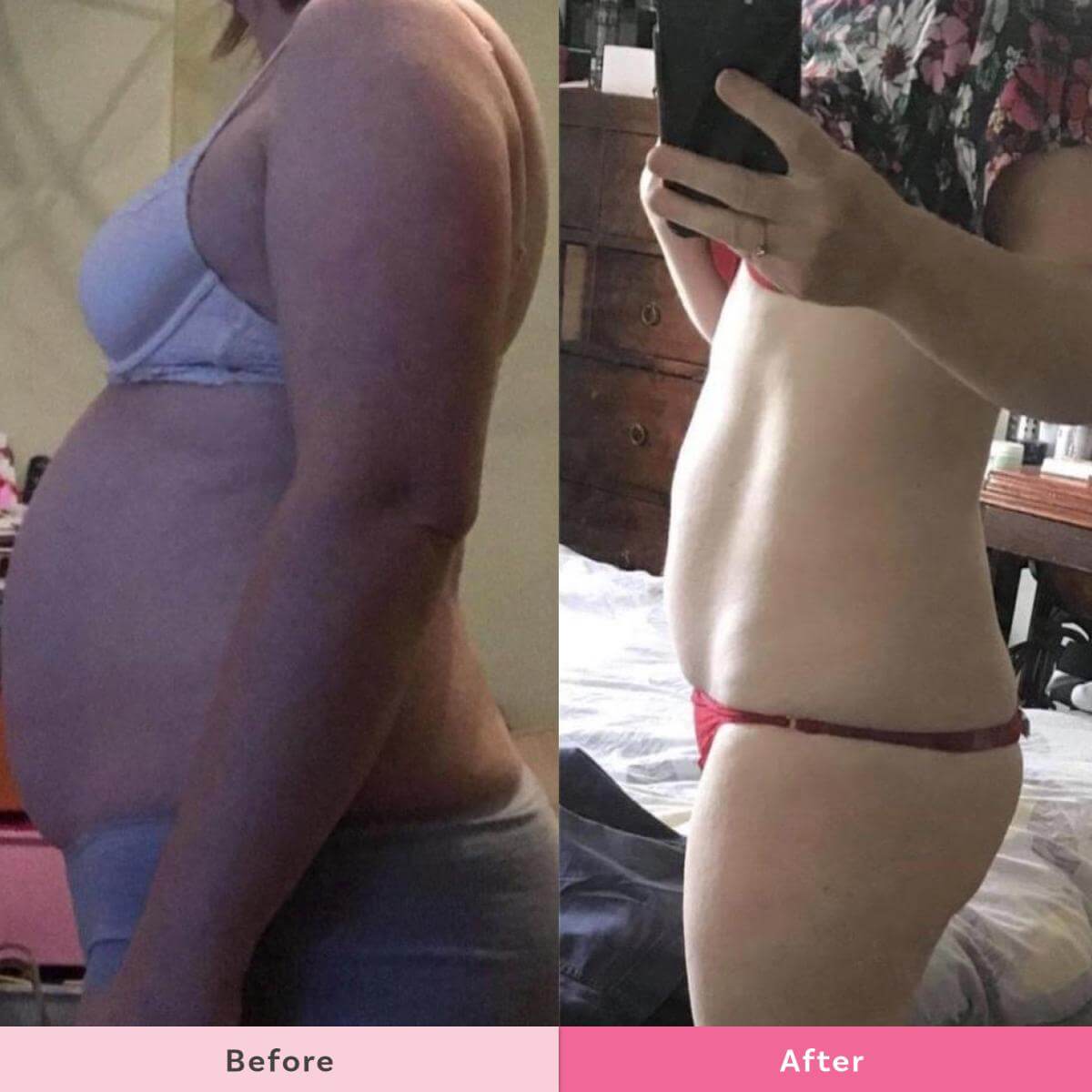 Paula's motivation tips
"We all have bad days, turn to The Healthy Mummy Facebook group for support. 
"Set yourself easy, achievable goals – we all love to achieve! It might be as simple as managing to drink 8 cups of water or managing 10 squats the first day then 15 the next. Before you know it you will be achieving 100!"
The Healthy Mummy Community
"In The Healthy Mummy Community, everyone is so supportive, no one is judged. People are there to offer advice and or even just to be a listening ear.
"Often someone else has had the same issues or felt the same at some point along their journey and it is great to know you are not alone. Equally seeing everyone else achieving their personal goals really helps to motivate you to achieve too", says Paula.
The Causes of Adult Acne
Adult acne is more common among women and can occur during your 20s to your 40s. This type of acne usually appears on the chin or jawline, and, in some cases, on the torso and shoulders.
Hormones
Generally, adult acne is caused by hormonal changes, and there are many things that can affect your hormones. Adult acne that is a result of hormone changes usually occurs on the chin, jawline, and cheeks.
Poor Diet and Hygiene
Women who are overweight and have an unhealthy diet are more acne prone as adults. Excess fat can cause oestrogens (female hormones) to act like androgens (male hormones), increasing the amount of sebum that the body produces.
High Stress
High stress levels are also known for triggering a change in hormone levels, leading to acne outbreaks. When you are stressed your body creates higher levels of cortisol, a stress hormone which can lead to an overproduction of oil.
Join the 28 Day Weight Loss Challenge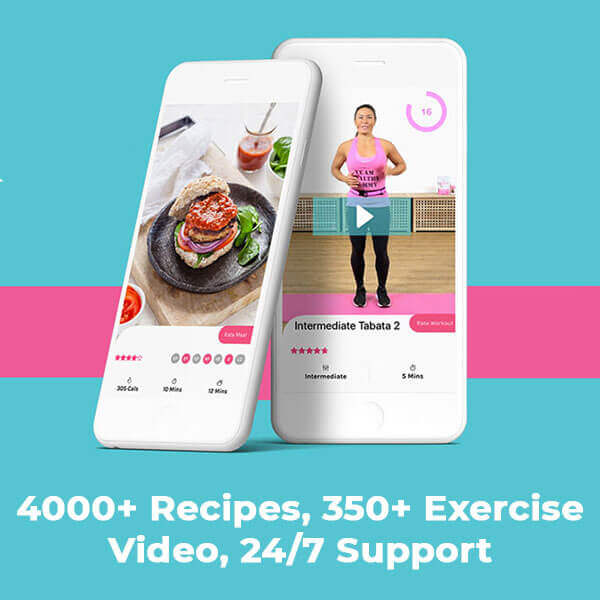 THE 28 DAY WEIGHT LOSS CHALLENGE
New 28 Day Stronger FITNESS APP NOW LAUNCHED
The only program made for Busy Mums
You get unrestricted access to :
● Over 350 AT HOME WORKOUTS
● Nutritionist designed weekly meal plans
● Personal Trainer crafted at-home workouts
● Daily Motivation from My Coach
● Personalised Shopping lists to make life easy
● Over 4,000 healthy and delicious recipes at your fingertips