Healthy Mummy's love supporting other people on their 28 Day Weight Loss Challenge, that is why these mums have all shared their tips to keep you motivated too.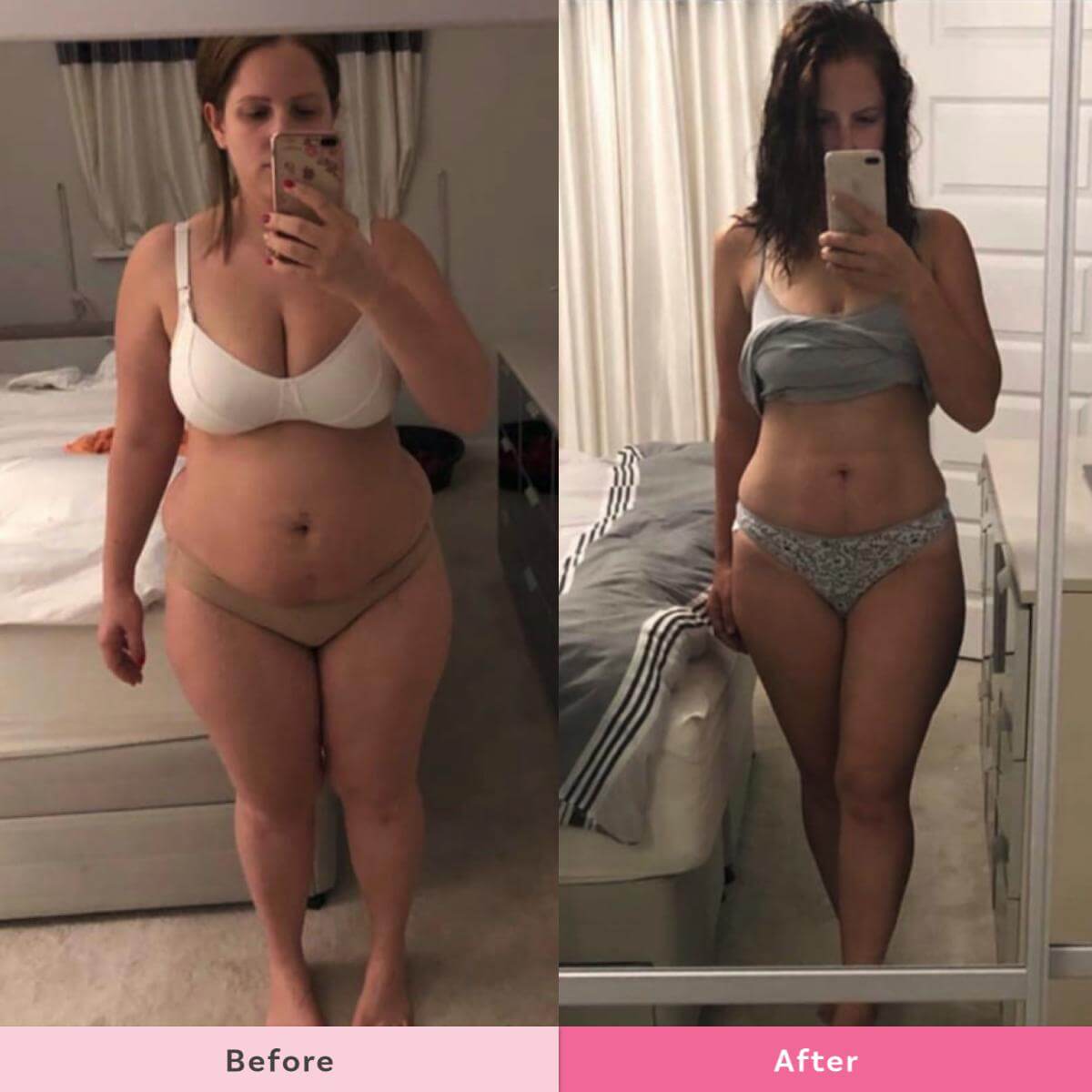 Mums share their tips to help keep you motivated
If you are struggling with the motivation to keep going on your 28 Day Weight Loss Challenge then read on for some fantastic tips to keep you focused and pumped for another month of weight loss success.
Alexandra Forrest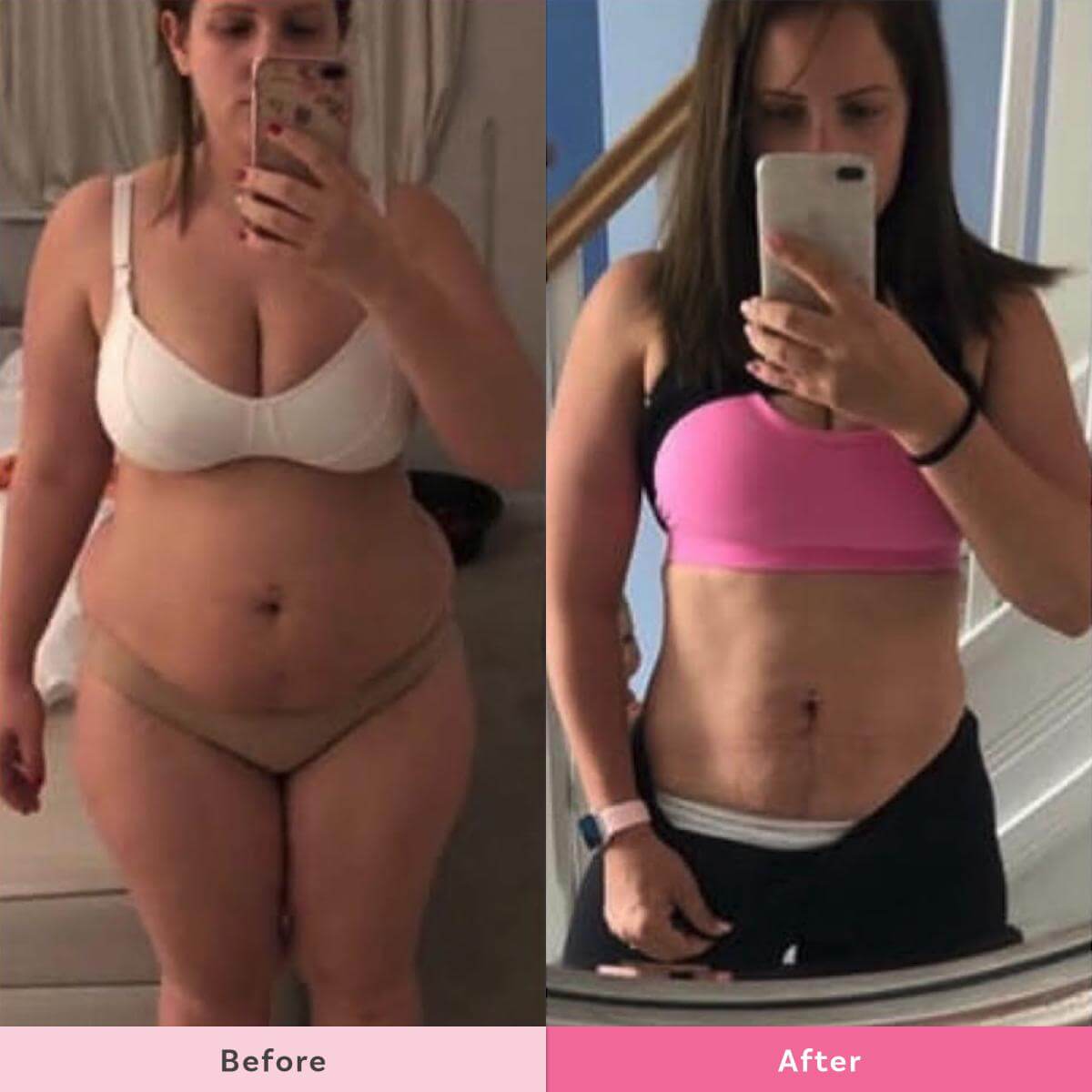 Alexandra has lost over 3 stone and says she is motivated by the way she feels and looks. "I've come so far I would never want to go back to how I was before!"
Alexandra's tips
Keep taking progress pictures.
Keep setting achievable goals that you can hit.

Share

your success with other people (even if it's only in our Facebook group)
Talk to someone that's in the same boat as you to share ideas and have someone there you can turn to if you need.
Try new recipes and exercises as it's very easy to keep doing "the same old" stuff, keep it interesting!
Alexandra adds, "I have lost over 3 stone with The Healthy Mummy 28 Day Weight Loss Challenge and would like to lose another 6-7lb and tone up, but I'm feeling very comfortable with the way I look now which makes me so happy!
Tracey Bentley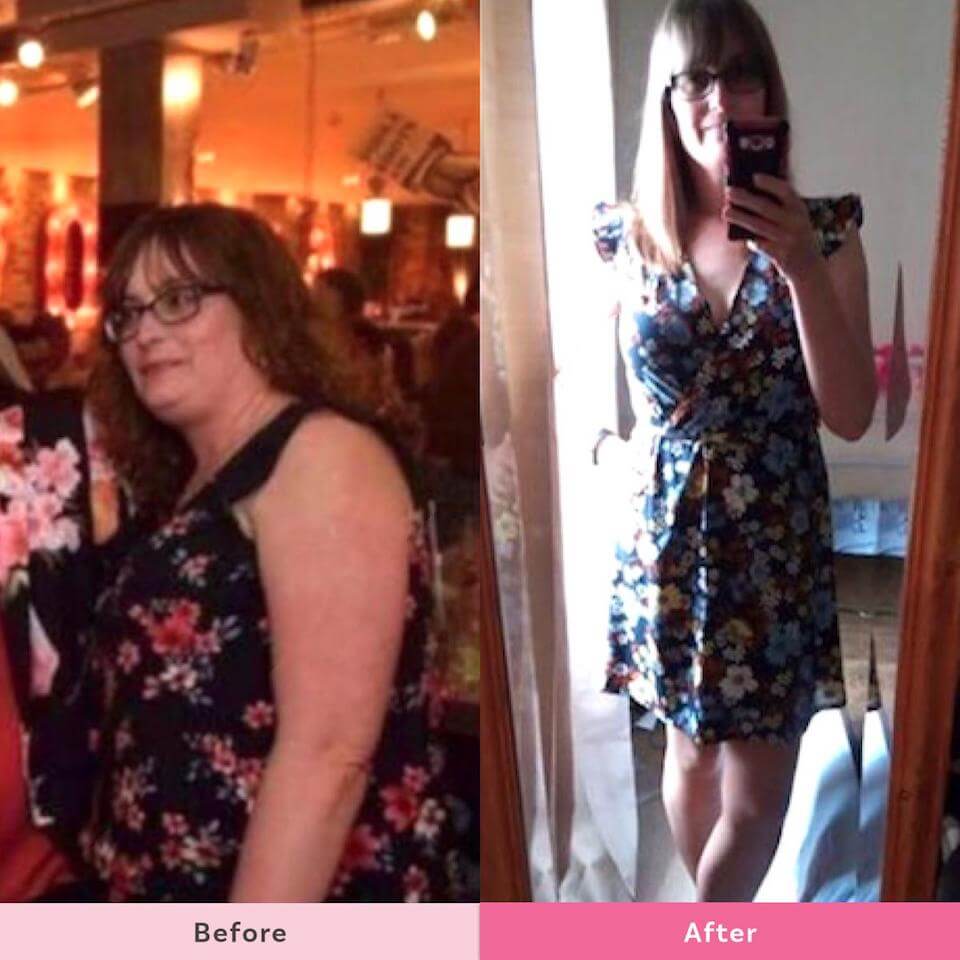 Tracey has lost 3 stone 7lbs with the 28 Day Weight Loss Challenge and is happy to be at her target weight. From 14 stone to 10 stone 7lbs. A size 18 to a size 10.
Tracey says her motivation right from the beginning was always her children.
"They are my world and knowing that my family are on the large side, and mostly inactive, I didn't want them seeing me go that way too.
"From the time my son told me that I was too fat to play fight with him, which broke my heart, to the other day when he gave me a piggy-back around the house. He was so happy that he could lift me!"
Tracey's tips
Don't give up just because you had a bad day. Write it off and get back on it as soon as you can.
Do what you can, when you can. Some people like to go full-on, some people like to take their time and get used to the changes. It's not a race, you're in this for the long run.
Lastly make sure you drink that water, at least 2 litres a day. You would be surprised at the difference it makes to your body.
Tracey adds, "From April 2018 to September 2019, I couldn't be happier with how I am now.  My kids are growing up knowing how to make healthy hearty food and how to make good changes, like walking rather than get a bus if they can, saving them money and getting their bodies moving.
"Healthy Mummy is made for women like us for the entire family, and it really works!"
Fiona Muir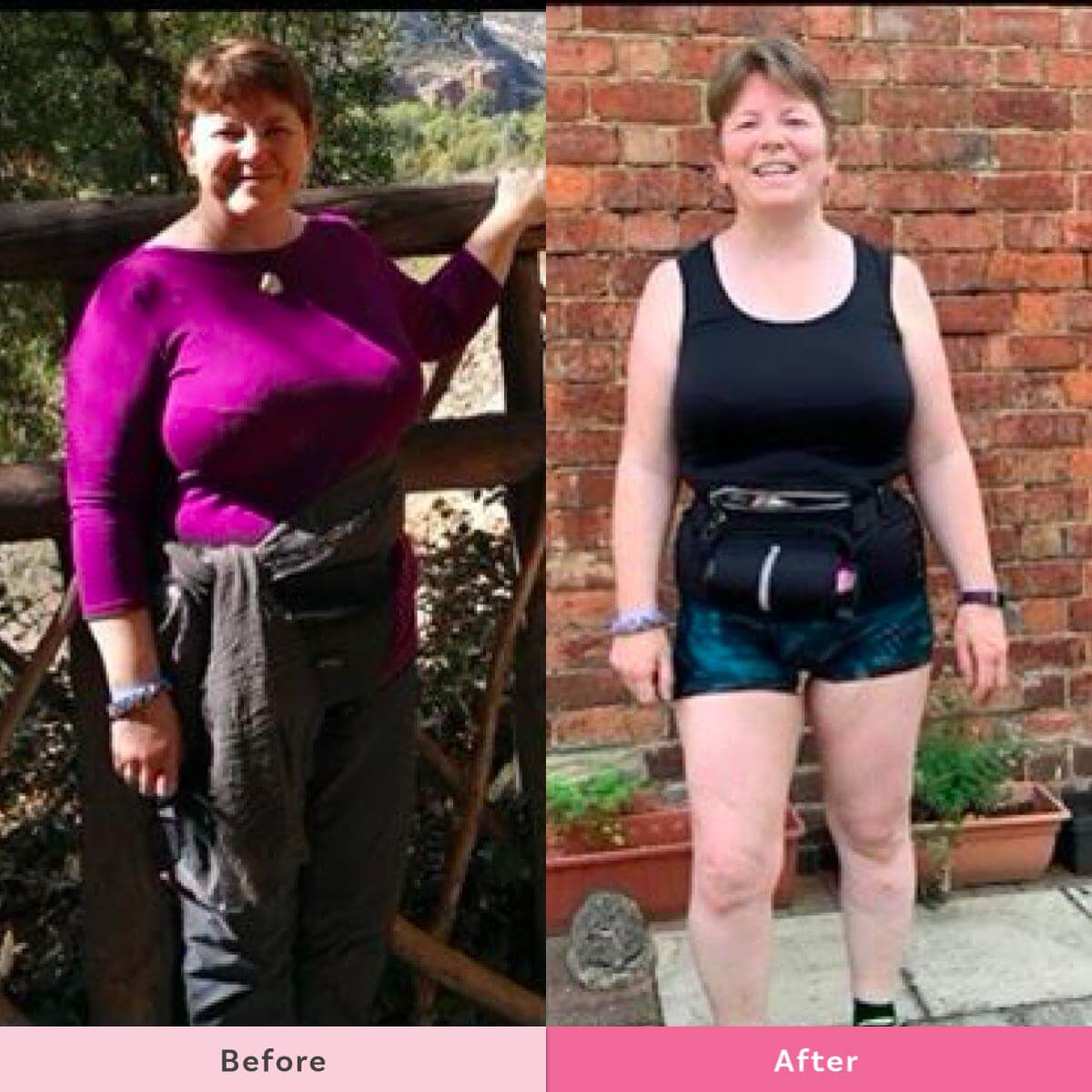 Fiona has lost over 2 stone on the 28 Day Weight Loss Challenge and even though she has another stone to go she says she is changing in so many ways!
Fiona says, "I am looking for different challenges and not giving up! Even if I don't reach my exact goal this week or month I'm on a journey to the place I want to get to!"
"So many reasons to keep going, general fitness, wanting to enjoy life more and be more fun for everyone around me. I Feel like I look nice in the clothes I wear and to be able to choose what I like."
Fiona's tips
It's better to have a big goal that can easily be broken down. In coaching, we think about process goals so that we can show we've followed the process and focus on that rather than just an end goal that may not feel real.
I think about what I'm eating and when, planning for difficult days.
Keep up your water intake.
Fiona adds, "The Healthy Mummy Facebook group is great for finding someone else who is struggling or who aslo knows what you are going through."
Stephanie Dalton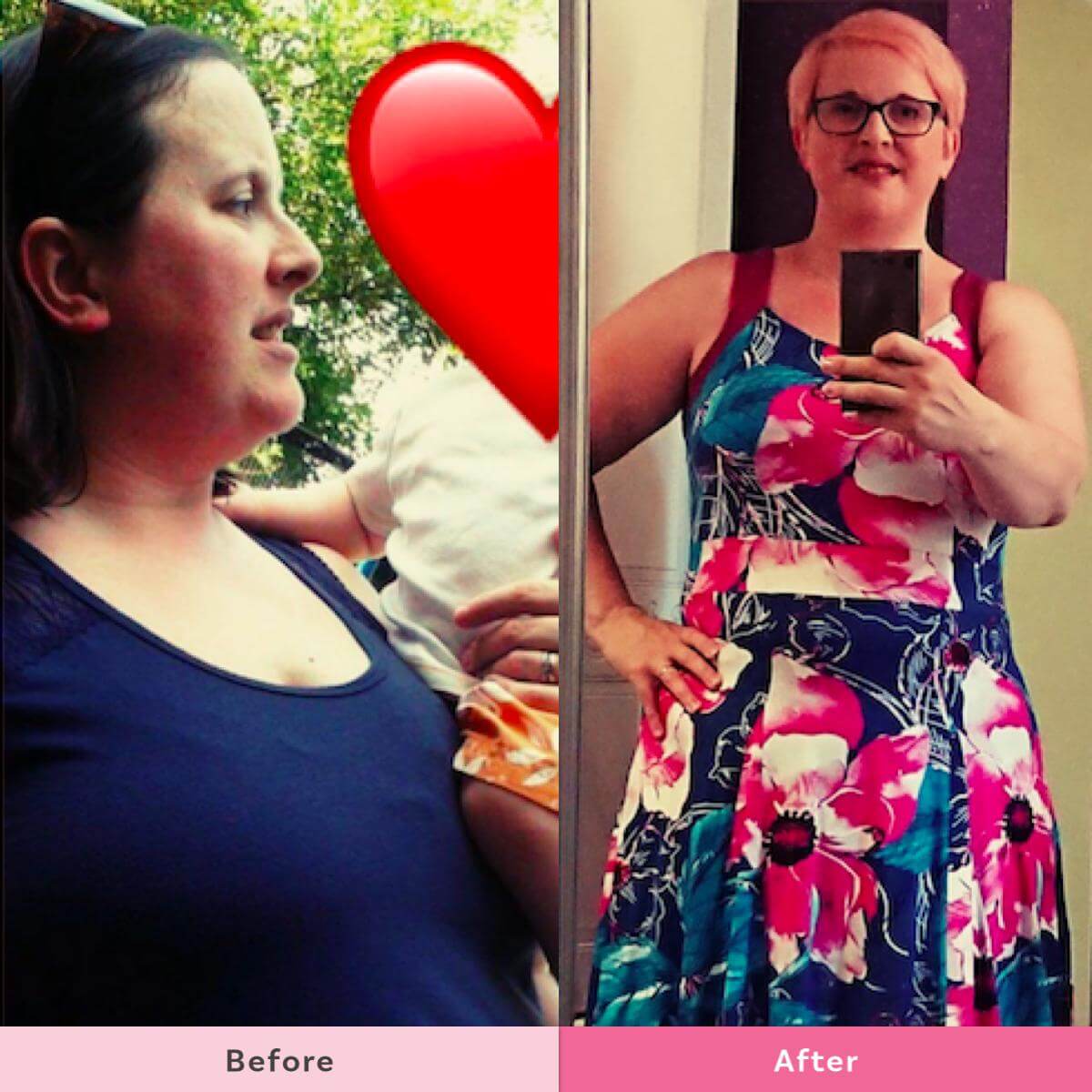 Stephanie has lost 1.5 stone on the 28 Day Weight Loss Challenge and says her biggest motivator is her family. "Seeing my children growing healthy and strong and the joy that mummy having more energy brings them."
Stephanie's tips
Take photos, they're the best motivation.
Set small realistic goals.
If motivation is low reach out, post something on the Healthy Mummy Facebook group, these ladies are amazing.
Remind yourself why you started.
Enjoy the journey, non-food rewards are an excellent way to keep motivation up.
Stephanie adds, "You've got this!"
Charlie Johnson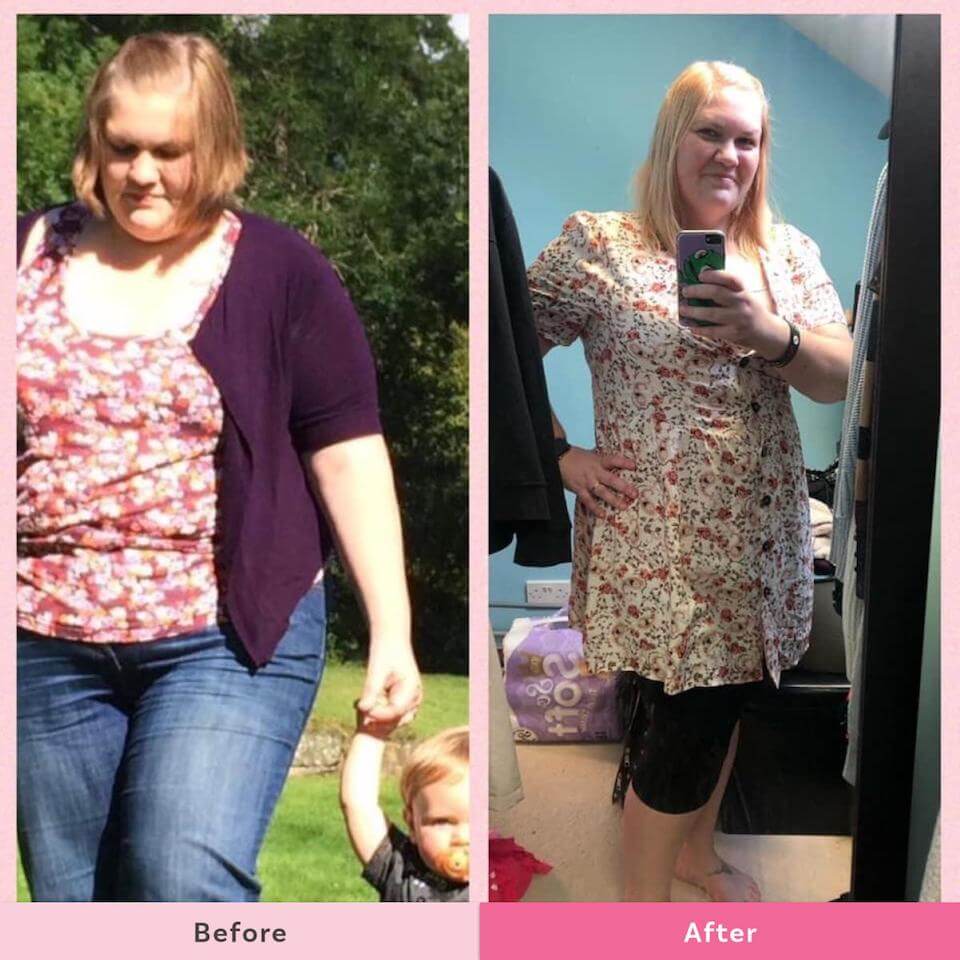 Charlie has lost around 1.7 stone (25lbs) and nearly two dress sizes. She hopes to lose another stone by Christmas!
Charlie says, "Having my son ask to do exercise is a big thing that keeps me motivated.
I always used to get up early or wait until he had gone to bed to do my workouts. But now my husband and I are working out together he thought it would be best to do it while our son was there. He was so right! Fearghus gets exercise equipment out now and asks to join in! It's brilliant!"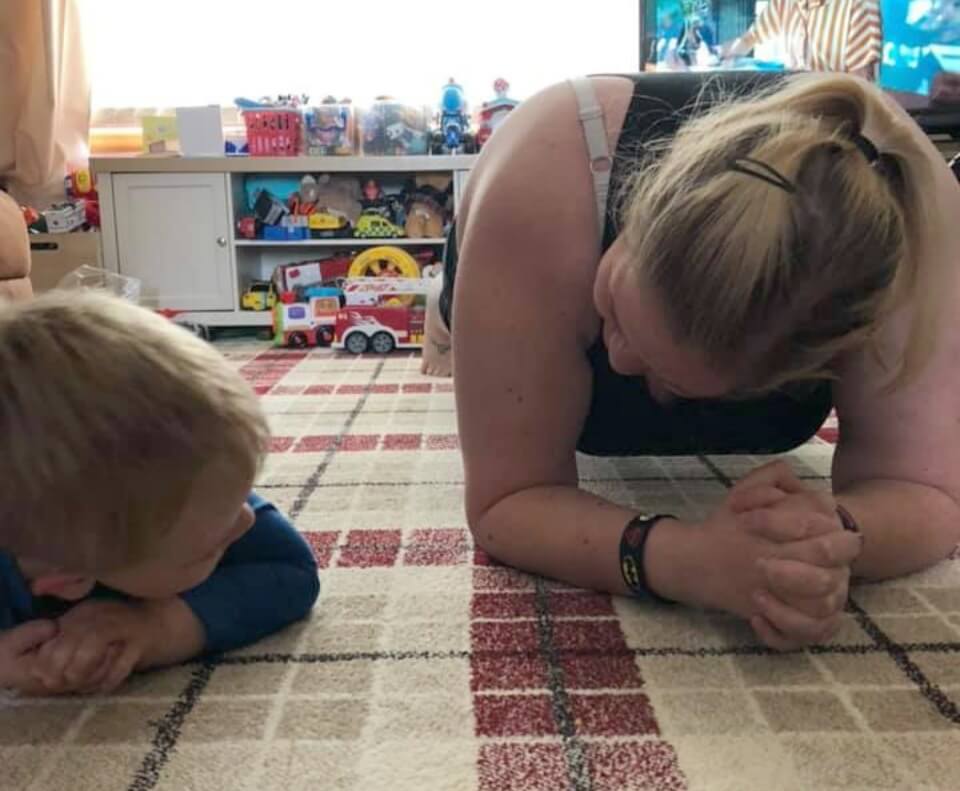 Charlie's tips
Even if you don't really feel like exercising just push yourself to do 5 minutes. If you do 5 minutes and still don't feel it at least you've done 5 minutes. More often than not though you'll decide to do a bit more!
Prep. Having food prepped makes it so much easier to stay focused and motivated. You don't want to waste the effort you've already put in!
Go for a walk. The fresh air will blow those cobwebs away and have you feeling refreshed in no time.
Think about why you started. What are your reasons for doing this?
Look at how far you've already come!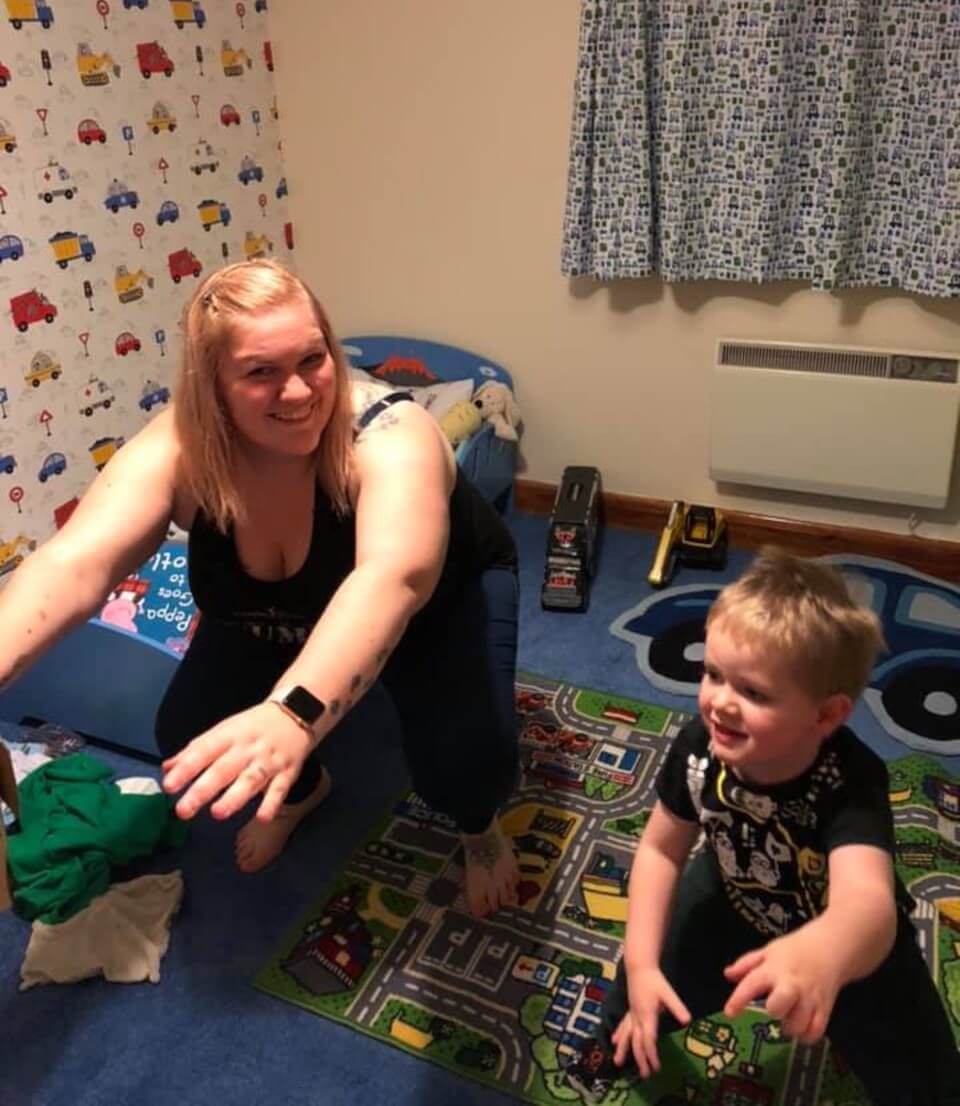 Charlie adds, "The Healthy Mummy community is incredible. I wouldn't have made it this far without the support, motivation and advice from all the lovely ladies.
"They are so quick to pick you up when you're down and they're always there to celebrate the wins, no matter how big or small. They're just amazing!"
Vanessa McAdam
Vanessa has lost over 1.5 stone and dropped from a size 18 to a size 12 since starting the 28 Day Weight Loss Challenge 18 months ago. Despite suffering plantar fasciitis in both feet and breaking her ankle last year!
Vanessa says, seeing results like her measurements changing, the scales move, or needing new clothes because her usual ones are getting loose are all the motivation she needs.
Vanessa's tips
Be organised and meal plan.
Buy only what is on your shopping list – when you deviate then it all goes downhill!
Exercise – I find the days I exercise I tend to eat less.
Be consistent- that's how you get results.
Increase your water intake
Vanessa adds, "The Healthy Mummy community is invaluable for support, friendship and motivation- that's how I stay on track on days when I just want to eat chocolate!"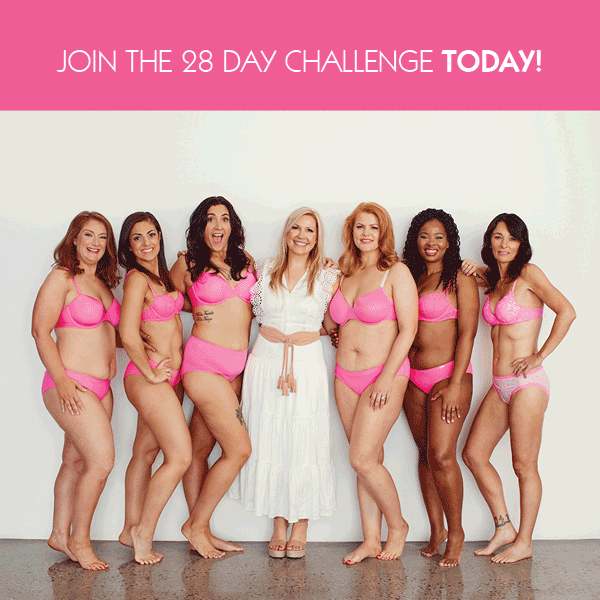 A realistic program, tailor-made for busy mums just like you.
We've been there: we're time-poor, budget-conscious and need to feed the family. That's why we've designed a realistic and achievable program to create LIFELONG CHANGE for you – and your family. CLICK HERE and join now