When you are about to embark on our 28 Day Weight Loss Challenge, it's important to stock your kitchen full of healthy pantry essentials. That way, you can quickly whip up a healthy meal or snack and avoid calling up the local takeaway!
1. Nut spread or 100 per cent peanut, peanut butters
These are a great to add to a snack or even in a Healthy Mummy Smoothie. Although they are high in fat they are also high in protein which will make you feel full for longer and avoid the sugar slump in the afternoon.
Adding back a luxury into your healthy eating plan is a way to be able to sustain the weight loss journey for longer.
2. Nuts
Have nuts on hand for a little snack. Perfect to pop into a little container and keep in your handbag if you are out. They are also nice to pop on top of porridge or homemade muesli or into muffins. Almonds, walnuts, pistachios, the list is endless!
3. Chia seeds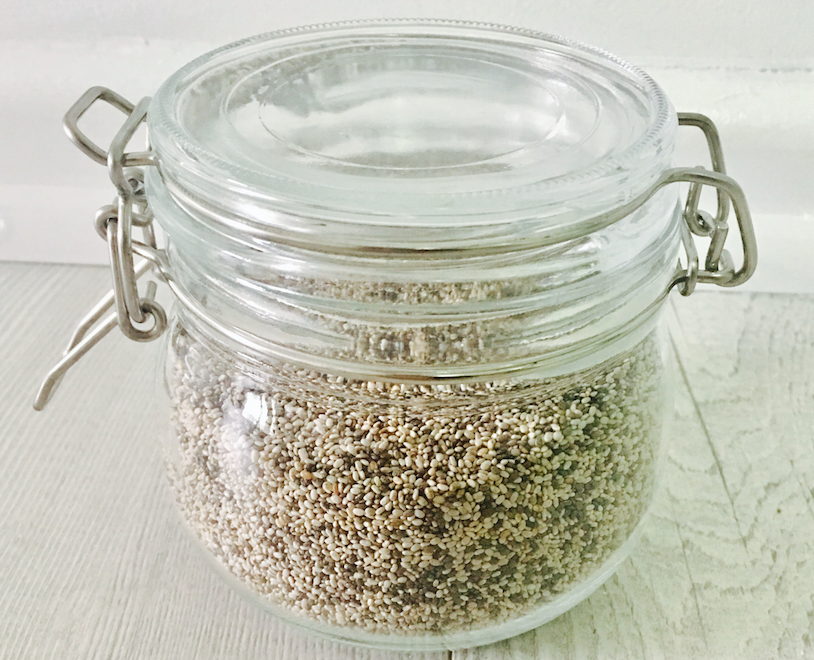 Chia seeds are a great substitute for baking if you have no eggs or if your family is allergic to eggs. They are also a great source of protein and minerals and omega 3 fatty acids.
They are also delicious added into a Healthy Mummy Smoothie or spooned on top of yoghurt for an added crunch.
4. Pumpkin seeds
Pumpkin seeds or pepitas are a yummy addition to your nut trail mix as a snack, in muffins, in stir fries or on top of yoghurt. The added hit of protein will sustain your energy for longer.