We LOVE hearing about your incredible transformations here at The Healthy Mummy HQ, and Stephanie Marriott's incredible booty overhaul is giving us some serious INSPIRATION!
The mum-of-three has not only lost over 3st. following the 28 Day Weight Loss Challenge, she's also toned up her bod and her bottom looks AMAZING!!!
Here's how she got her booty in shape.
6 SIMPLE at-home booty toning exercises
"There are so, so many differences in this picture physically, now I have defined shoulders and shoulder blades, I have a neck, I have a nice back and nice legs. I can honestly say I am 100% comfortable in my own skin," says booty builder Stephanie. "I love my body. It's not perfect, but it's housed three babies, it's strong, and it's mine.
"This body wasn't changed with hours and hours of exercise. It was changed with the 28 Day Weight Loss Challenge and simply moving my body walking or squatting around the house. Start your change today!"
1. Medicine ball squats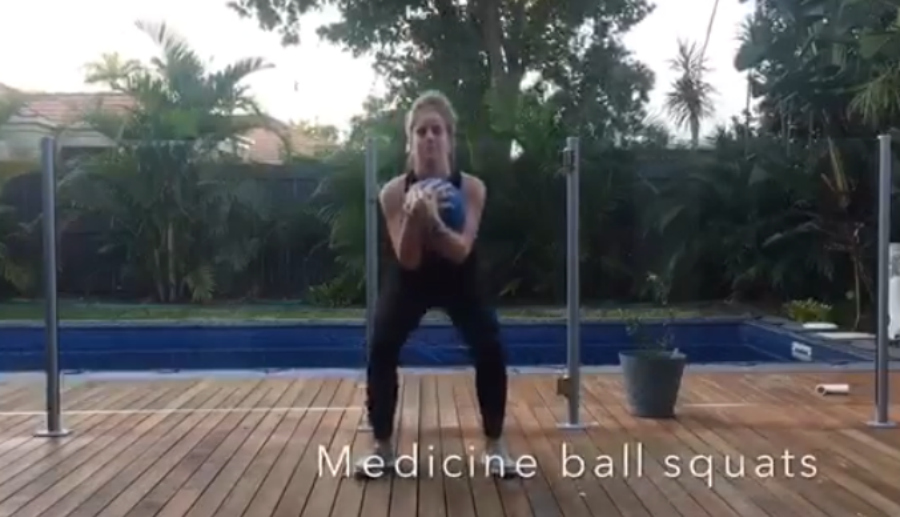 These can be performed with any sort of weight – think a kettlebell and or a filled water bottle.Hold the weight on your chest, brace your core, and squat, making sure to squeeze tight when you rise. Perform 20 reps, 3 times.
DID YOU KNOW: You can find a heap of booty (and thigh exercises) on our 28 Day Weight Loss Challenge exercise hub? What's more, we outline how you can perform these exercises CORRECTLY, and SAFELY while targeting those booty muscles. You can sign up to our Challenge here.