October at The Healthy Mummy means the start of our tummy busting exercise theme plus healthy meals on a budget on our 28 Day Weight Loss Challenge.  
To support and motivate you, we have called on our 13 wonderful and inspirational mums to give you guidance and encouragement.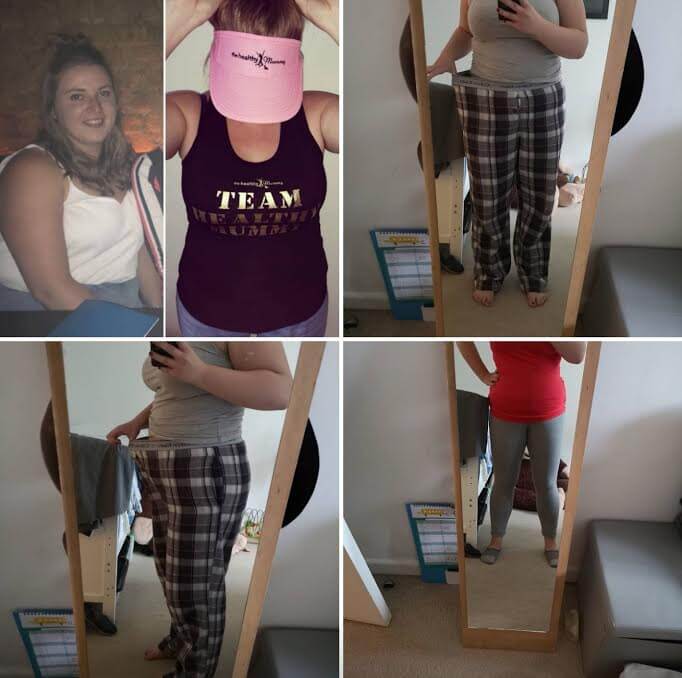 Meet our October Motivation Mums
Maria O' Rourke
Maria says, "I'm Maria, I live with my partner in North West London and joined The Healthy Mummy around the middle of July." 
"The first month I didn't really focus on the 28 Day Weight Loss Challenge until I got my head around some recipes and snacks prep." 
"August month I got myself more involved in the challenge and I've lost 10 lbs since I've started."
"I have had my up days and bad days like everyone else, but when I have a setback, I pick myself up and get back on the bike." 
"Since I've joined my weight is slowly going, I feel less exhausted all the time. I have more time for my family, mentally getting stronger and the best part is I am slowly feeling like the person I always see." 
"Three top tips:"
"Really get your head around the meals and snacks take your time." 
"Start small! Smaller batches to start off, as you will get overwhelmed."
"Have Fun! Get the family involved in meal and snack choices." 
"It is such a healthy lifestyle. I love the fact the snacks are all natural sugar or naturally sweetened. And meals are going so far in my household, it is crazy." 
Lindsey Combes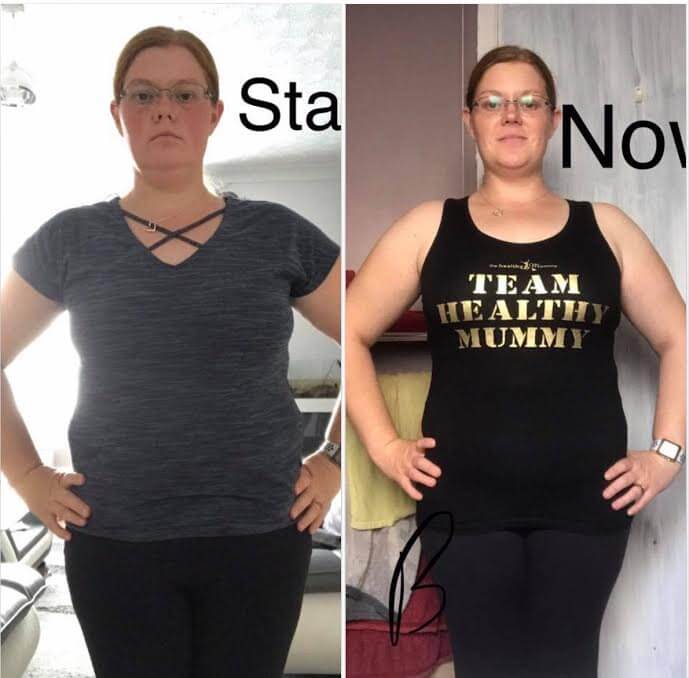 Lindsey says, "Hi I'm Lindsey I'm 33 and have 2 children. Seven year old son and three year old daughter."
"I've been on my journey with The Healthy Mummy since August but only stuck to the plan at the start of September. From doing the Septembers 28 Day Weight Loss Challenge I've gained more energy and confidence."
"I still want to lose two and a half stone but taking my time. I think of it as a lifestyle change, not a diet so if I have a bad day I learn to move on and not to let it weigh me down. The scales haven't moved much I've lost 5lb but my jeans fit better and I've lost one inch from my thighs. Small victories lead to big changes." 
"I love the meals and snacks. In my house, the nachos and chicken nuggets are a winner and my favourite snacks are muesli choc slices and mint choc bubble crunch."
"Tips for starting"
1. "Make sure you have a good look at the app."
2. "Up your daily water intake."
3. "Freeze your snacks."
4. "Keeping motivated and talk to the ladies in the group – they are a great bunch."
5. "If you have a bad day, draw a line under it and carry on."
6. "Think about the goals you have set."
"Looking forward to starting the new 28 Day Weight Loss Challenge in October. Let's do this!"
Sian French

Sian says, "Hi, I'm Sian. I'm 38 this month and have two children aged 9 and 7. I joined The Healthy Mummy two months ago and have followed it in my own way since then."
"Have fallen off the wagon a couple of times but overall doing ok. Have lost about 6 lbs, and clothes definitely feel looser – the spare tyre between boobs and belly is shrinking!"
"Love the motivation and help on the group, despite being a big group it feels very personal."
"Looking forward to helping motivate others. Im in Staines, Middlesex. I'm doing the 28 Day Weight Loss Challenge because I want to be healthier, happier and set an example to my kids."
"3 tips"
1. "Prep snacks in advance so you always have a stash of something guilt free."
2. "Cook extra portions of every meal and freeze them."
3. "Start off cooking familiar meals but using The Healthy Mummy version of the recipe."
Kate McCallion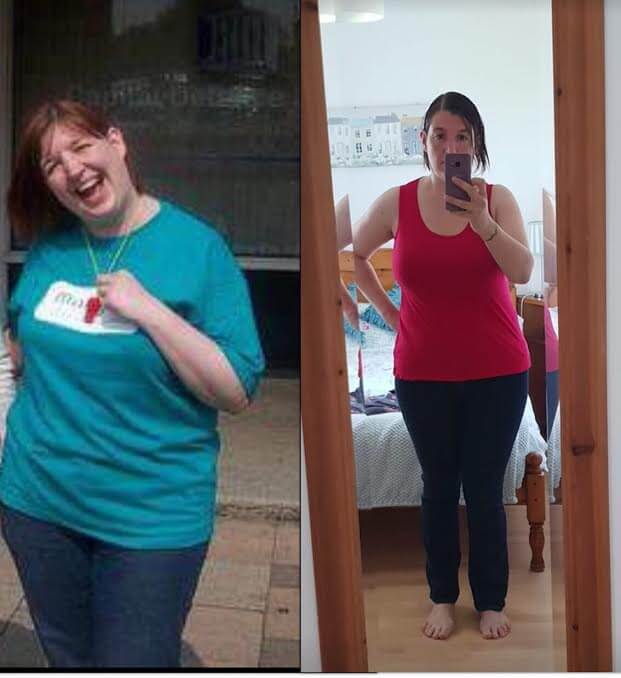 Kate says, "Hi I'm Kate, I'm 40 years old, I live in Ayrshire with my husband and we  have three children, Amélie who is 3 and Luke and Finn who are nearly one."
"I started The Healthy Mummy 28 Day Weight Loss Challenge on a rainy Thursday three months ago."
"If I had to choose a favourite meal I would go with the peanut butter chicken curry which is very closely followed by the Mexican lasagne.  The snacks definitely help to keep me on track, my favourite ones are the choc fruit and nut bar and the raw peanut butter slice."
"I started the 28 Day Weight Loss Challenge to help me to eat healthier and more mindfully.  I wanted to lose weight and tone up and all of that looked achievable with this plan.  The main goal though is I want to be able to keep up with the wee ones. "
"I have another 2.5 stone to lose and I'm tackling it 5 lbs at a time.  I set myself mini goals and targets to help keep me on track.   At the moment I want to have lost 2 more lbs by the end of this challenge and be able to plank for a minute." 
"3 tips I would give people who want to start are"
"Give yourself wee challenges such as today I'll drink x litres and remember that you can repeat meals and snacks to make prep a bit quicker and the freezer is your friend."  
"Prep when you get an opportunity, you don't have to do it all at once."  
"Use the group it's an amazing source of support and knowledge, we are all there for each other, I love seeing people come together and build each other up." 
"I don't have a full-length mirror and there aren't many pictures of me that aren't a flattering selfie.  I've found a rare picture of myself at my heaviest and took a photo about 2 weeks ago when I was staying somewhere with a full-length mirror x."
Fiona Constable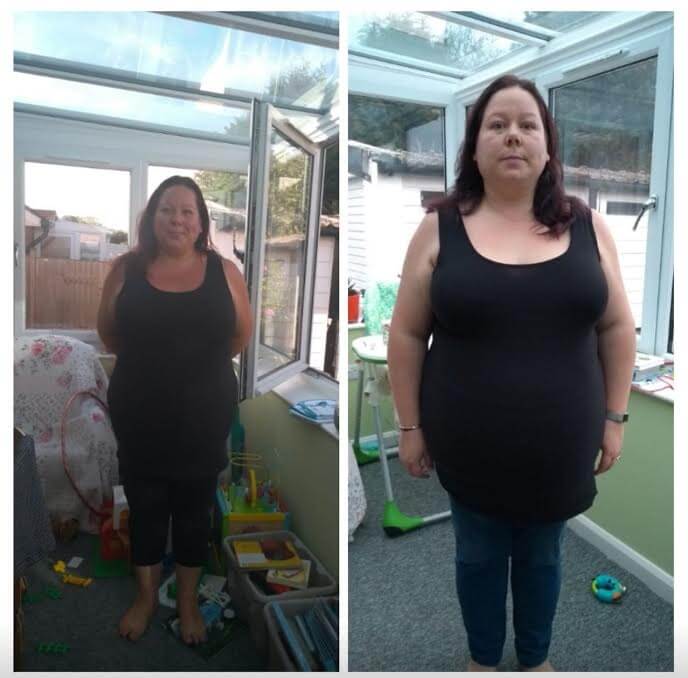 Fiona says, "Hi I'm Fiona, 40 from Gloucester. I have Grace who's nearly 4 and Joseph 18 months."
"Been doing 28 Day Weight Loss Challenge since mid-April but the last month I have fell off the wagon big time so motivating others will help me get back on track!"
"Favourite meals are any of the one pots such as spag bol, stove top lasagne and sausage veg pasta bake always go down well. I love the choc chip banana bread, hidden veg sausage rolls and raw peanut butter bars."
"Doing it to get healthier and get more energy to chase around after my monkeys, I also want to be a good example to them and get everyone eating better. Goal is to be able to buy an outfit in any store, not have to hunt out the plus size ones."
"3 tips."
"Take one thing at a time. It can be overwhelming so start small."
"Prep and plan. Sticking to your shopping list stops you straying."
"Bulk cook….sometimes life gets in the way and stops prep, have a stash in the freezer of meals/snacks for emergencies."
Nikki Lea Eckley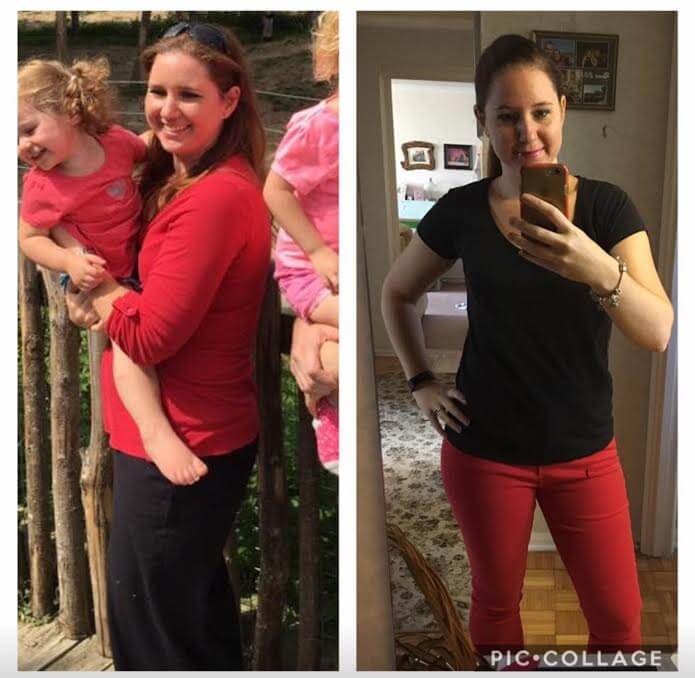 Nikki says, "I'm Nikki. I'm 32 from Kingston upon Thames with 2 little girls Makenzie who is and Sienna will be 3 this month. I've been with The Healthy Mummy for 3 amazing months now. Favourite meal at the moment would be the Teriyaki prawns and favourite snack is now the Healthy Tiramisu." 
"I'm following the 28 Day Weight Loss Challenge to get my health and body back! I totally fell off track when I had my 2 girls close together." 
"I want to get to a point where healthy choices are 100% ingrained in my life." 
"My tips would be:"
1. "Be kind to yourself. You can't build Rome in a day so make small changes first."
2. "Celebrate the wins no matter how small. Focus on the positives!"
3. "Meal plan so you don't fall off track."
Sar McGowen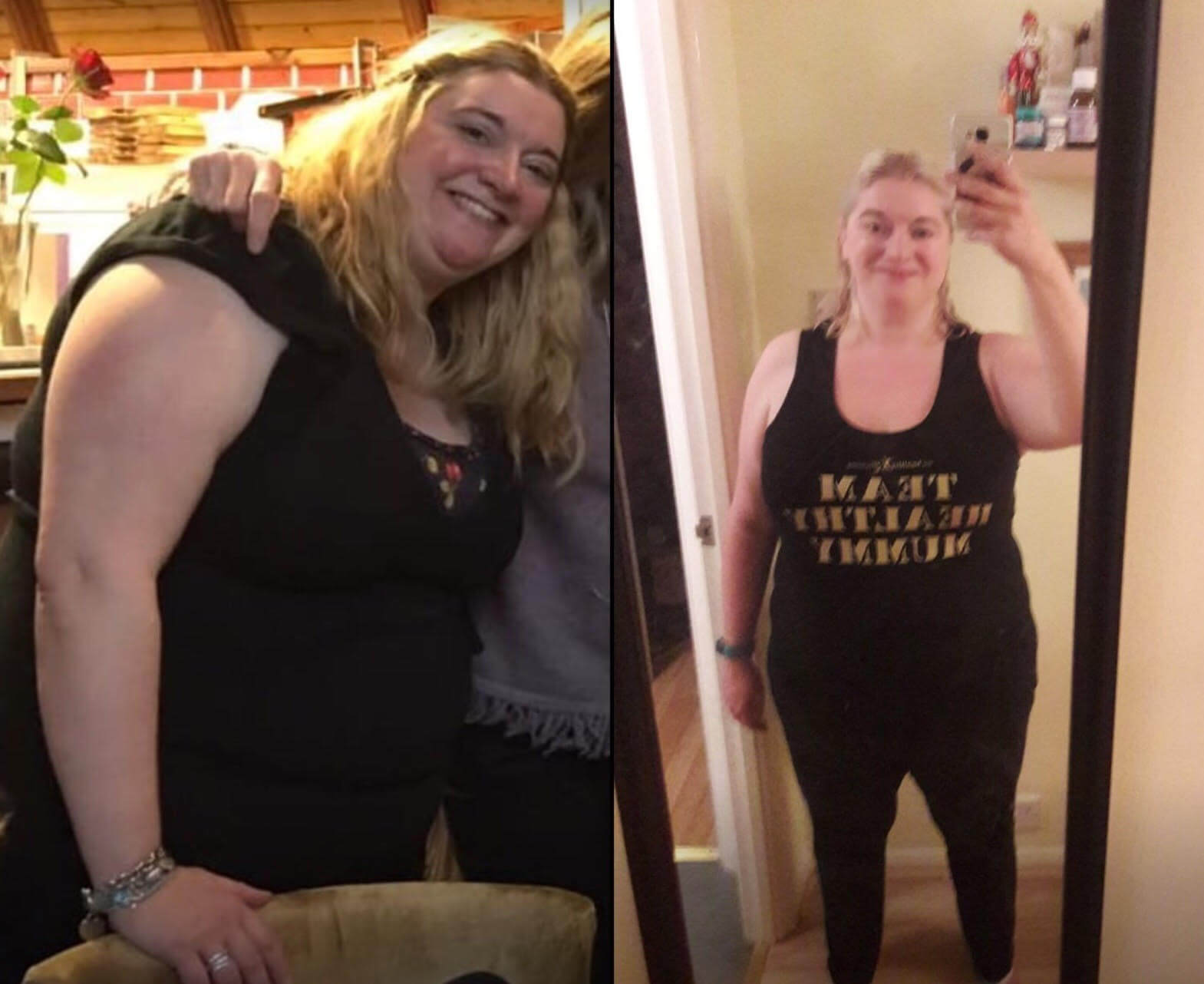 Sar says, "Hi ladies. My name is Sar, I am 37 yrs old with a 2yr old boy and 4yr old girl from Surrey. I joined The Healthy Mummy in the middle of May 2018 and started my first challenge at the beginning of June. I have since lost 1 1/2 stone, 25inches and 3 dress sizes but still have a long way to go."
"There are so many delicious recipes on the Healthy Mummy app but my favourites are the Mexican lasagne (somewhat addicted!), Mexican shepherds pie, love the risotto recipes and trying to expand my favourites further by trying something new each week."
"My favourite snack is the choc chip banana bread, choc weetabix slice, bliss balls, mini orange and chia muffins but there are so many yummy ones!" 
"I joined the 28 Day Weight Loss Challenge as I had reached rock bottom earlier this year and couldn't find a way to pick myself up."
"I found The Healthy Mummy at the right time and it helped me to create a healthy relationship with food for the first time in my life!"
"The physical losses have been amazing but it is the positive mental attitude I have gained which has been most overwhelming. I felt like I had let my kids and family down so much before joining Healthy Mummy and that I was a terrible mum, not really living my life and just watching from the sidelines."
"Now, I am a better role model for my children and I am living my life and joining in. It has been such a life-changing experience and, even though I still have a long way to go, I am no longer scared of it, I am embracing it!" 
"My goal is to be the healthiest, fittest I can be for me, for my children and our future. I am already so much more confident, happy, self-accepting than I have ever been….I am so excited to see where I am in a year's time." 
"My 3 tips on getting started are:"
1. "Take your time to get to know the app etc. No need to rush into it as it would be overwhelming. Start making a couple of snacks or meals and build from there – it is amazing how quickly you get into it all."
2. "Lean on the group for support when you need it. I wouldn't be achieving what I am without the kindness, support and encouragement from all the amazing, inspiring ladies in the support group. They are what makes the The Healthy Mummy so special – I have never know such an amazing group of women before. We are all here when you need us."
3. "Prep prep prep as much as you can! It saves time and money and I find that making extra serves of each meal is amazing as it builds up my freezer stash, also saving time and money. Eating healthy doesn't have to be time consuming and expensive and with The Healthy Mummy, it isn't!"
"I was a Motivating Mummy for September and loved it so much that I am so excited I have been allowed to come back as a Motivating Mum for October. I am looking forward to sharing this journey with you all! xx"
Isabelle Rodriguez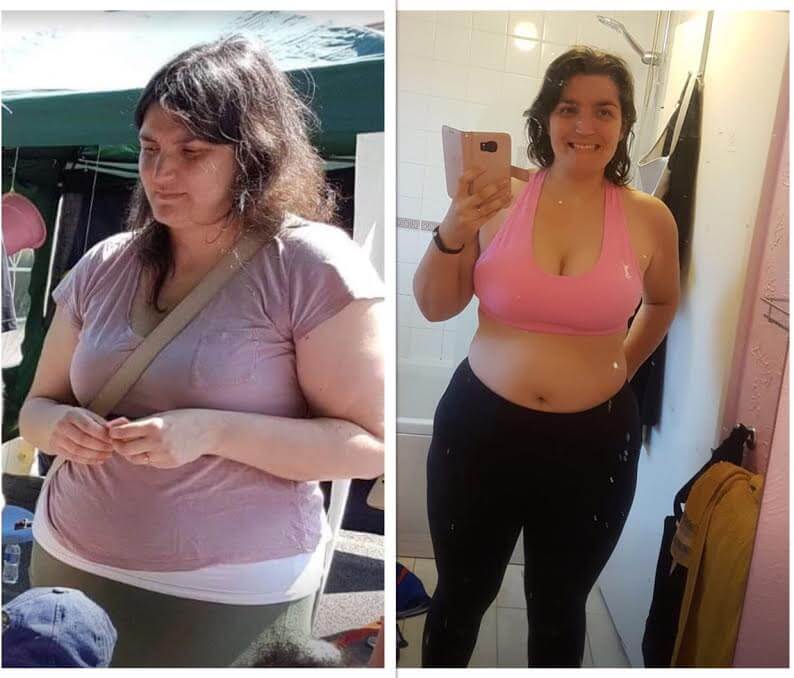 Isabelle says, "Hi! I'm Isabelle, I'm 35 and mummy to Sophie (nearly six) and Rory (two and a half) and wife to Michael (44), probably the fussier eater of them three. We live in Peterborough where I am a full-time teacher at a local secondary school."
"I joined the 28 Day Weight Loss Challenge at the end of May, so started properly in June. This is my fifth 28 Day Weight Loss Challenge and I love it."
"I find it easy to follow because it fits in with my life rather than the other way around. The 28 Day Weight Loss Challenge provides me the tools to be in control: the app enables me to plan, prep and keep on track food-wise."
"I also get the motivation from the Facebook group and the other mummies. My biggest issue has always been exercising. Again, the 28 Day Weight Loss Challenge came to the rescue. Easy to follow videos which can be short and to the point, the different activities and targeting specific areas. I even sleep in my gym gear so that I can exercise first thing in the morning! Unheard of for me, I can tell you that for sure."
"I am doing the 28 Day Weight Loss Challenge for me first. I want to be happy and comfortable in my own skin. Having energy is also great. Of course, a little bonus is losing weight – in my case, slowly but steadily! "
"Favourites meals and snacks? This is a hard question. With each new week, I discover new recipes that I want to try! It's very hard to decide now. My favourites on the app are in a long list. Curries, pasta bakes, lasagnes, fajitas, chicken nugget. I have never been disappointed!"
"My top 3 tips are:"
1) "Food-wise: find dishes that are family favourites but with the healthy mummy twist on it (use the search box on the recipe hub) so you get your family on board"
2) "Pick 3 or 4 snack options for the week. And rotate. When I started, I made lots of bliss balls and kept them in the freezer." 
3) "Exercise a bit every day – I aim for a minimum of 10000 steps and pick 1 video from the hub. I love the real mum workout videos and the butt and thighs ones!"
"Isabelle xx"
Charlie Johnson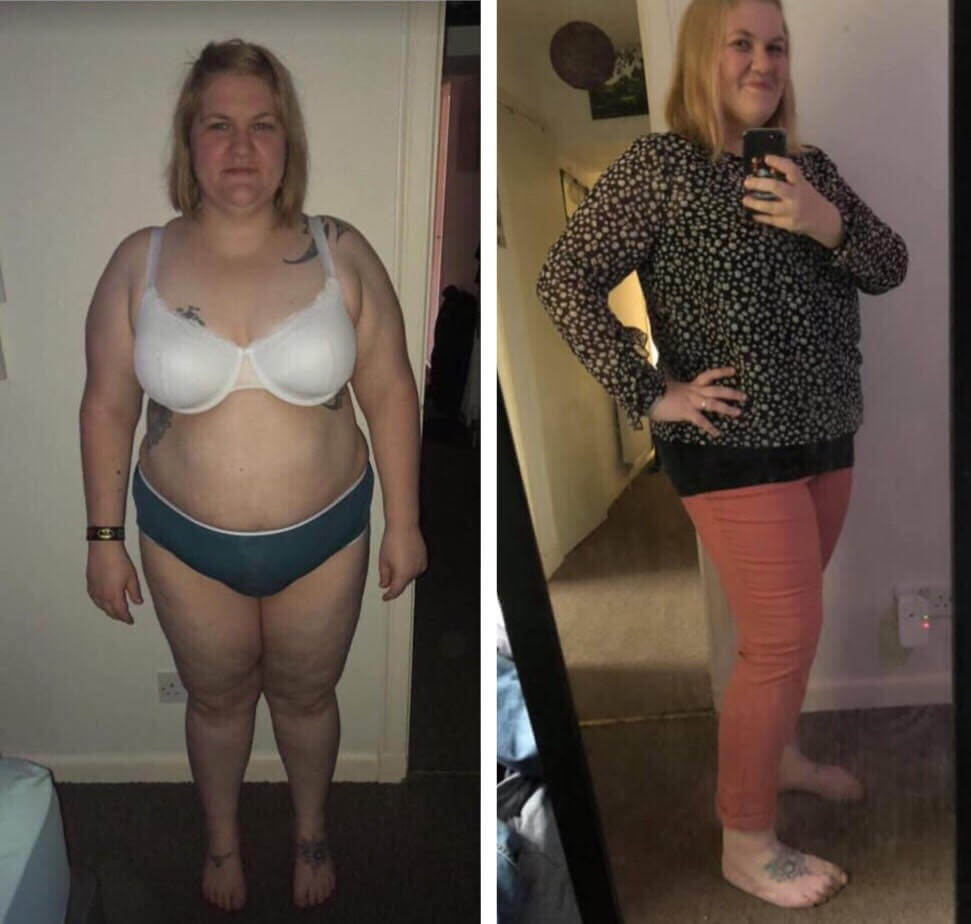 Charlie says, "Hi everyone! My name's Charlie, I'm 34 and live in Dumfries with my husband and my three year old son."
"I've been doing the Healthy Mummy challenges since June and I absolutely love it! At the moment my favourite meal is the Layered Meatloaf but my favourite snack is always the Snickers Mousse!"
"I'm doing the 28 Day Weight Loss Challenges as I realise I needed to make a positive change in my life. My confidence was rock bottom and it was holding me back from enjoying time playing with my son. I couldn't go on like that – I didn't want to miss out on his childhood and I didn't want him to not have memories of fun times with me."
"My goal is to get to my pre-pregnancy weight, 2 and a half stone to go! After that, I'll see how I'm feeling and set a new goal!"
"My 3 tips for keeping going when you feel like giving up are,"
1. "Remember why you're doing it. All I need to do is look at my son and that keeps my focused!" 
2. "Look back at pictures – see how far you've come, don't focus too much on the end result. Enjoy the journey."
3. "Don't put too much pressure on yourself. One bad meal, one bad day won't ruin your hard work. Just pick yourself up and keep going."
Vanessa McAdam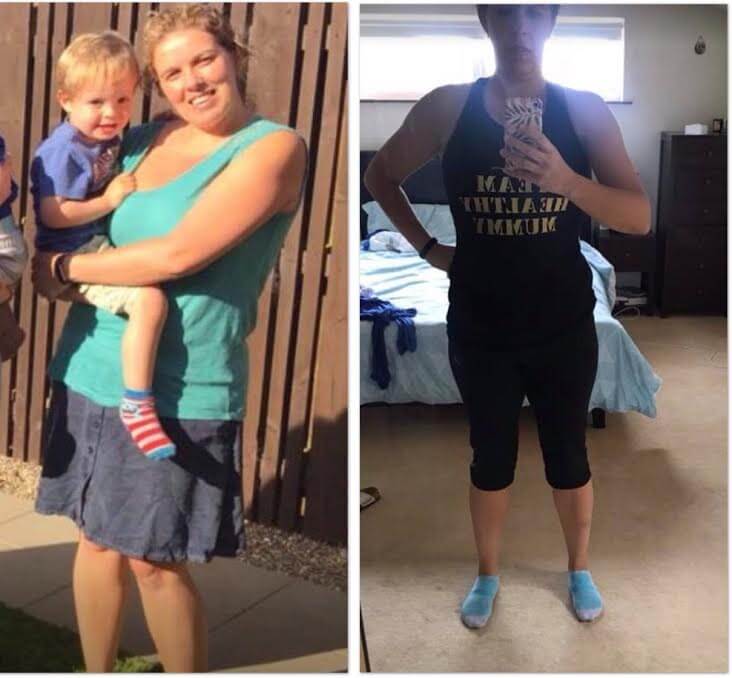 Vanessa says, "My name is Vanessa and I am 43, have 2 boys aged four and three. I'm an Aussie but have been in the UK for 13 yrs now!"
"I joined TheHealthy Mummy in December 2017, and it has changed my life! I have lost just over 10kg and gone from size 16-18 to 12 – and even bought a size 10 top last week." 
"I am doing Healthy Mummy for me, for my family and for the future. My goal is to be fit and healthy, stronger, and make better choices!"
"My favourite meals are teriyaki chicken, chicken and chorizo pasta, and Moroccan chickpea stew. Favourite snacks chocolate weetabix slice and choc chip and banana bread!"
"I am a very motivated person, like to push myself and encourage others. I had almost finished couch to 5k but I broke my ankle on Friday so my mission is to continue my weight loss and find a new way to move." 
"I want to lose another 5kg but it is up for negotiation will stop when I feel happy – it's not about scales, but about how I feel within myself!" 
"My tips"
"Be consistent" 
"Move more, The Healthy Mummy exercise, park further away from shops, anything"
"Stick to your calorie allowance"
"And hey presto, it works!"
Tracey Bentley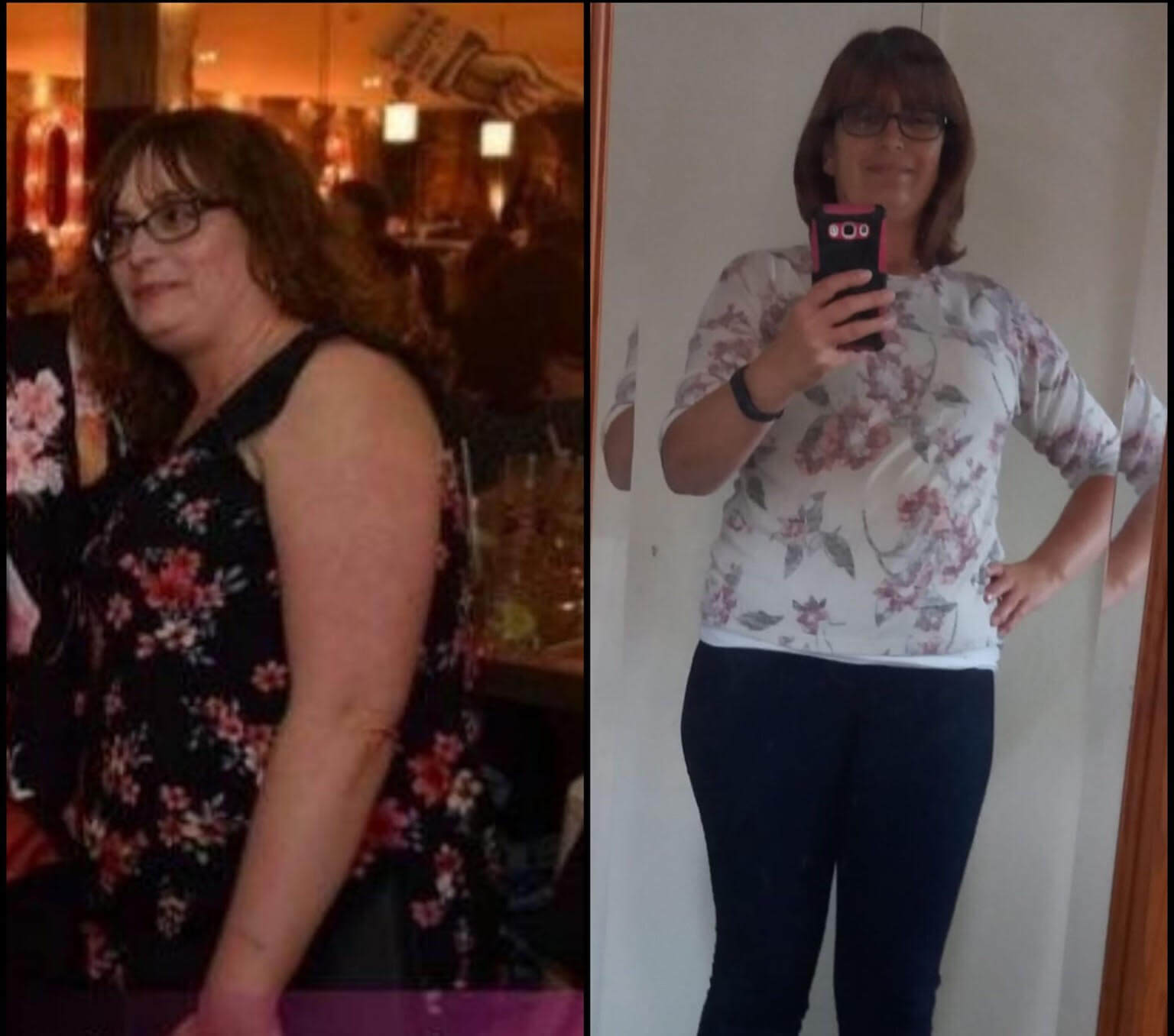 Tracey says, "Hi I'm Tracey, 41 and live in Poole. I have two children.. 14-year daughter who is a very fussy eater and a 11-year-old son who will try anything once and decides!"
"I found Healthy Mummy on a Facebook advert five months ago and I think and actually signed up four mouths later for the booty challenge."
"I started this journey at nearly 14 stone and a size 18. I never thought of myself as heavy or fat because I didn't feel it, but seeing the picture after a really good night out I couldn't believe it was me."
"So now after following some of the meals and the exercises along the way I am now in a comfortable size 14 and weigh 12 st 4.
"My 3 tips are"
 1. "Use a smaller dinner plate.  Weird I know but it works for me."
2. "Find an exercise/s that you can do in your own space. I normally do 2 or 3 and they last between 8-10 mins each. But change them up. Your body gets used to the exercise and stops changing. Just changing them shocks your body into working again."
3. "Walk. Walk. Walk. I normally do between 10-15km a day but that's because I don't drive so I ditched the bus to and from work and can't believe the results. Aim for at least 10,000 steps and you'll see a difference too."
"The mums on this program are amazing and they are the reason I got to where I am today. Without them and posting the photos and feeling accountable I would have just given up."

"I still have about 1st 4 to go til I will be happy again but I'm getting there and making it a lifestyle and not just a quick change."
Aimee Louise 
Aimee says, "Hi, I'm Aimee, I'm 32 and live in Birmingham. I have three children aged 13, 12 & two and a half. I joined The Healthy Mummy about three months ago after a family holiday in Italy left me deflated."
"I felt uncomfortable and I couldn't enjoy myself. I knew it was time for a lifestyle change & what a good one I made. "
"I disliked the way I felt about myself and only I could make that change for me & so I could enjoy my time with my family. My goal I have set myself is to fit in my little black at dress Christmas and feel comfortable in who I am."
"My 3 tips to help anyone newbies on getting started is to:"
1. "Familiarise yourself with app."
2. "Take small steps on meal planning and ease your self into."
3. "Drink plenty of water."
"My tip to keep going and not give up is to think about why started in the first place. And make a fresh start the next day. Also, talk The Healthy Mummy, they are super supportive."
"The meals are amazing and I don't think my family would let me give up now."
"We love the paprika chicken, Mexican sweet potato shepherds pie & the beef nachos. I still have a long way to go to get to where I want to be but The Healthy Mummy is a lifestyle and I'm happy with it."
Carrie Ridley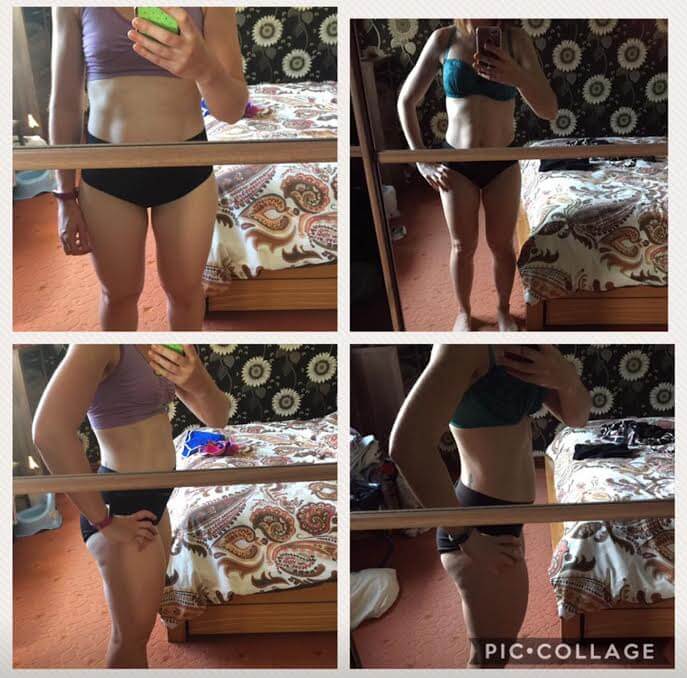 Carries says, "I'm Carrie Ridley, a mother of one to a gorgeous three-year-old boy. I live in a small village called Cilgerran in West Wales. I started The Healthy Mummy three months ago as my confidence was at a low. The aim is to get toned up so I can feel happier with the way I look."
"I love the peanut bubble crunch and also the easy chicken curry, which went down well with the family too." 
"My three tips would be: plan in advance, prep snacks for the weekend ahead and fit in as many of the exercises you can but also enjoy it as it is an amazing plan with a brilliant community." 
Thank you, mums, for your very inspirational words of wisdom!
Feeling inspired? You can check out our free weight loss recipes, create your own weight loss meal plan, and start your journey right away.
Join these mum on the 28 Day Weight Loss Challenge!
With more than 4,000 delicious (and healthy) recipes, 350 exercises & 24/7 support – the 28 Day Weight Loss Challenge is designed (and proven) to help busy mums like you lose weight!
If you would like a sneak peek at some of the meals, snacks and exercises from the 28 Day Weight Loss Challenge you can download our FREE recipe packs HERE