Samara lost 2.9st and over 40cm from her body in just 8 months.
She has since been maintaining her weight loss with help from the 28 Day Weight Loss Challenge and by continuing to make SMART goals.
In this article, Samara shares her best weight loss tips and how to get the most out of the 28 Day Weight Loss Challenge.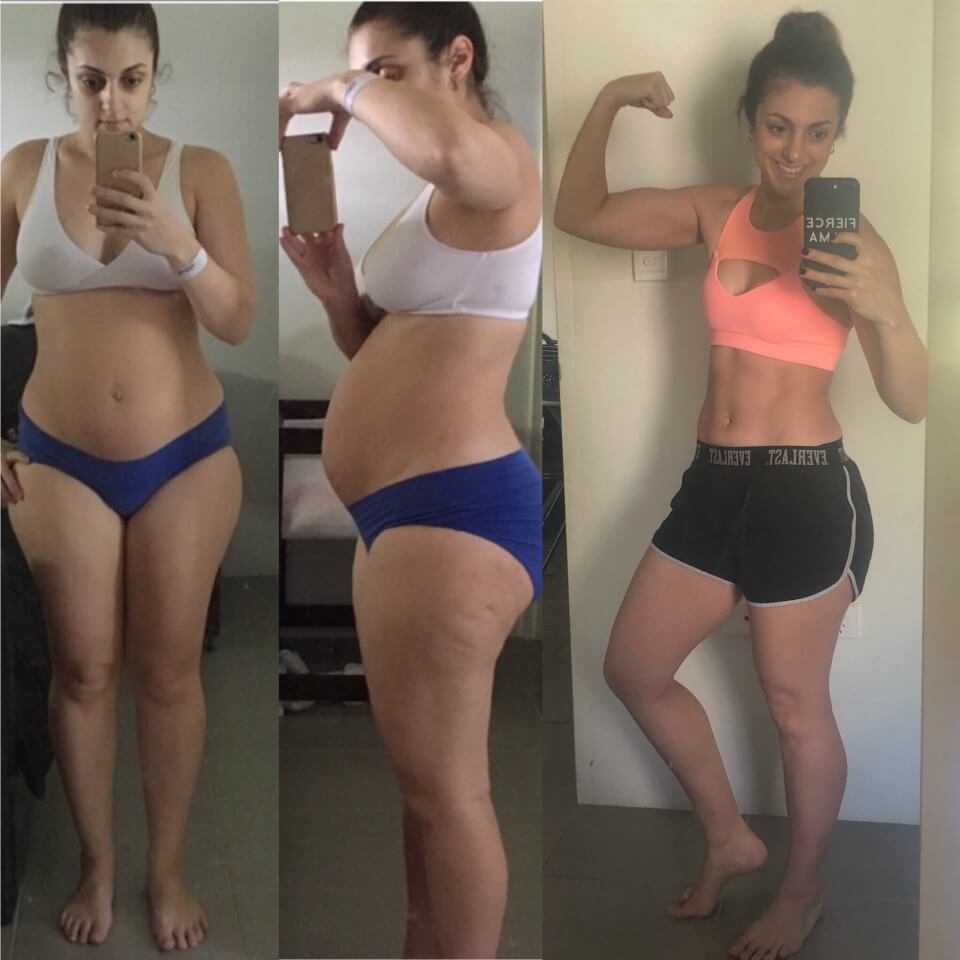 This mum lost 2.9st in 8 months and reveals her weight loss tips
Having been a Healthy Mummy since January 2016, it was only after Samara's second daughter was born that she decided to really give the Healthy Mummy a try using all the 28 Day Weight Loss Challenge tools as support.
She says, "My goal for next month is to really work on toning my body, especially my core area."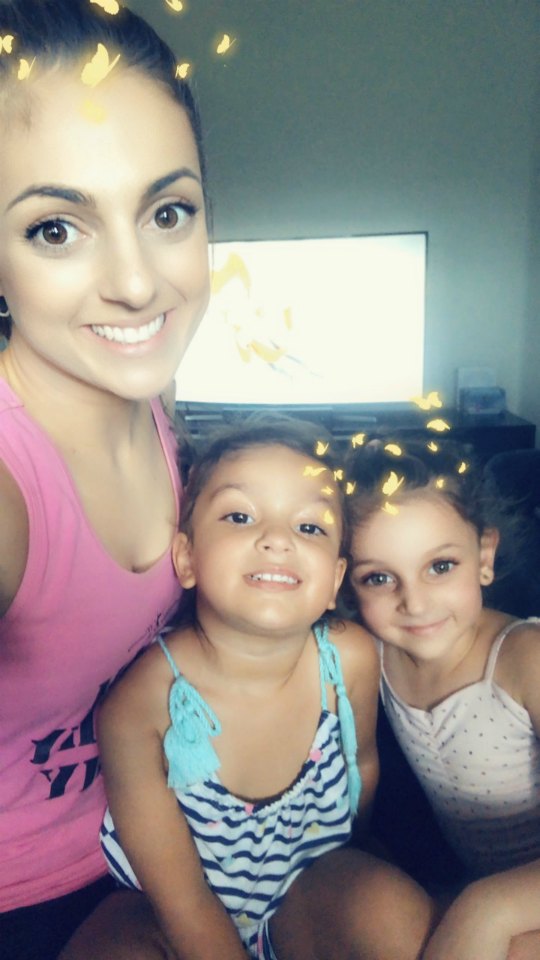 Samara's top tips for the Belly Blasting Challenge:
1. KISS
Keep.It.Simple.Sweetheart. "It doesn't have to be all or nothing. Start with small changes and eventually lead up to big changes," Samara says.
2. Hydrate
Samara keeps a water bottle on her at all times! "No matter the weather, remember to keep your drink bottle with you always, it will help!" she said.
Consider lemon water for a boost in weight loss.
3. The scales aren't bible
"Do not rely solely on what the scales tell you," she says. Taking your measurements and using your progress photos is a more accurate and healthy way to track your weight loss success.
4. PREP PREP PREP!
Always having something prepared for the week ahead means you're never left unsure, reaching for something you shouldn't and you have more time to do other things!
"Whether you are just cutting up some veggies to cook your meal through the week, or whether you go all out and make 50 meals and snacks over the weekend, always have something prepared!" Samara said.
5. Look for ways to incorporate incidental exercise
Samara says to ask yourself, can you walk to pick the kids up from school instead of drive? It could be as simple as that to get some activity into your day. "There's always a way to fit exercise in throughout your day," she says.
Samara does the weights workouts on the 28 Day Weight Loss Challenge, "I love incorporating weights into my workouts and adding a little resistance!"
Squats are easy to fit in through the day if you just remember that you can do them anytime (like while you wait for the kettle to boil!).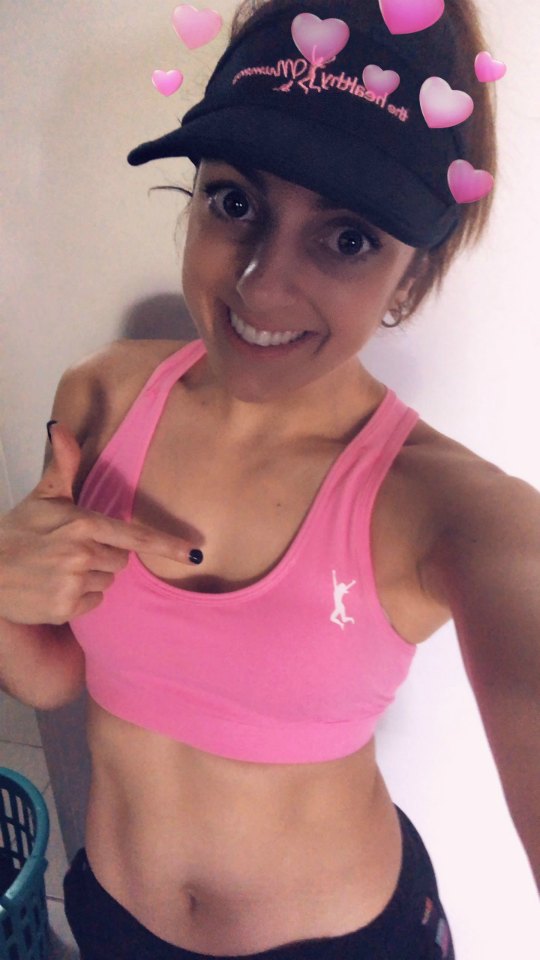 Samara's go-to snack recipe
The mum-of-two says her all time favourite feature of the 28 Day Weight Loss Challenge app is the recipe hub. "It's super easy and never fails," she says.
If you want to make something with 500g of asparagus that has been in your fridge for 2 days, this is where the recipe hub comes in handy!
She adds, "On those days where nothing is planned or I need to come up with a meal quickly, I can use the recipe hub to search for specific recipes that include ingredients I already have!"
Samara's favourite Healthy Mummy recipe is Orange and Poppy Seed Muffins found on the 28 Day Weight Loss Challenge! "SO GOOD!" she says. We share the recipe with you below.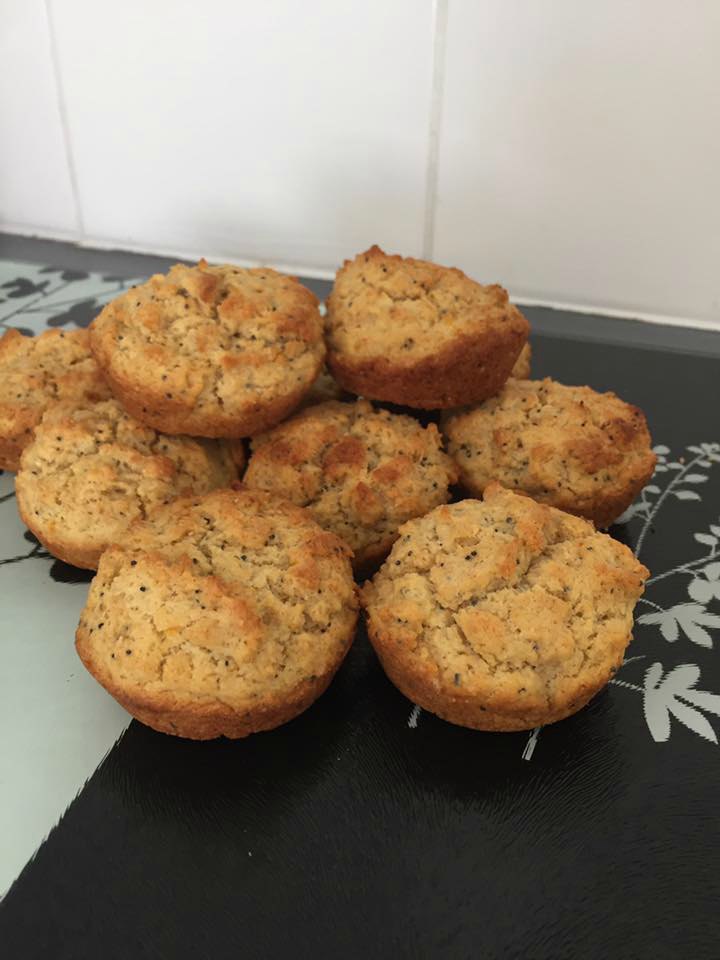 Ingredients
Cooking oil spray
1/2 orange (65 grams)
1.5 cups wholemeal self-raising flour (180 grams)
1/2 cup Stevia (96 grams)
1 tsp poppy seeds (4 grams)
1/2 cup butter, melted (125 grams)
1/2 cup reduced-fat milk of choice (125ml)
Method
Preheat oven to 180C / gas mark 4. Lightly spray 12 muffin tin holes with cooking oil spray. Zest and juice the orange.
Combine the flour, Stevia and poppy seeds. In a separate bowl, combine butter, milk, orange zest and juice.
Slowly add the wet ingredients to the dry and stir to just combine, don't over mix.
Spoon into the prepared muffin moulds and bake for 20-25 minutes until a skewer comes out clean when inserted into the centre.
1 muffin is 1 serve (141 calories).
Join Samara on the 28 Day Weight Loss Challenge and lose weight in a healthy way. Designed for mums to lose baby weight, meal plans are customisable to suit you and your family's needs.