Healthy Mummy and 28 Day Weight Loss Challenge member Dominique East made a wedding day weight goal and oh boy did she achieve it!
So much so she had to have her wedding dress taken in THREE SIZES!
Here she tells of her weight loss journey and how she felt on her dream wedding day!
Wedding day dreams!
Here are some numbers to give you a glimpse into Dominique's amazing weight loss transformation:
14.9st to 10.7st
Size 18 to size 8/10
Over 35 inches GONE
"I started my 28 Day Weight Loss Challenge journey in Oct 2017, when baby #2 was 4 weeks old. I weighed in at 14.9st and wearing a size 18. My partner and I were engaged and I wanted to get my butt into gear and feel healthy and fit again. 
We set a date, 18th August 2018. I wanted to look amazing for my wedding day, and to be honest I felt like a damn princess. 
When I used to look back on photos of myself I would cringe, pick at all my flaws and hate them. Well I've been getting a few wedding photos back and I haven't once hated how I looked. I felt amazing, I felt fit, I felt healthy and I felt sexy.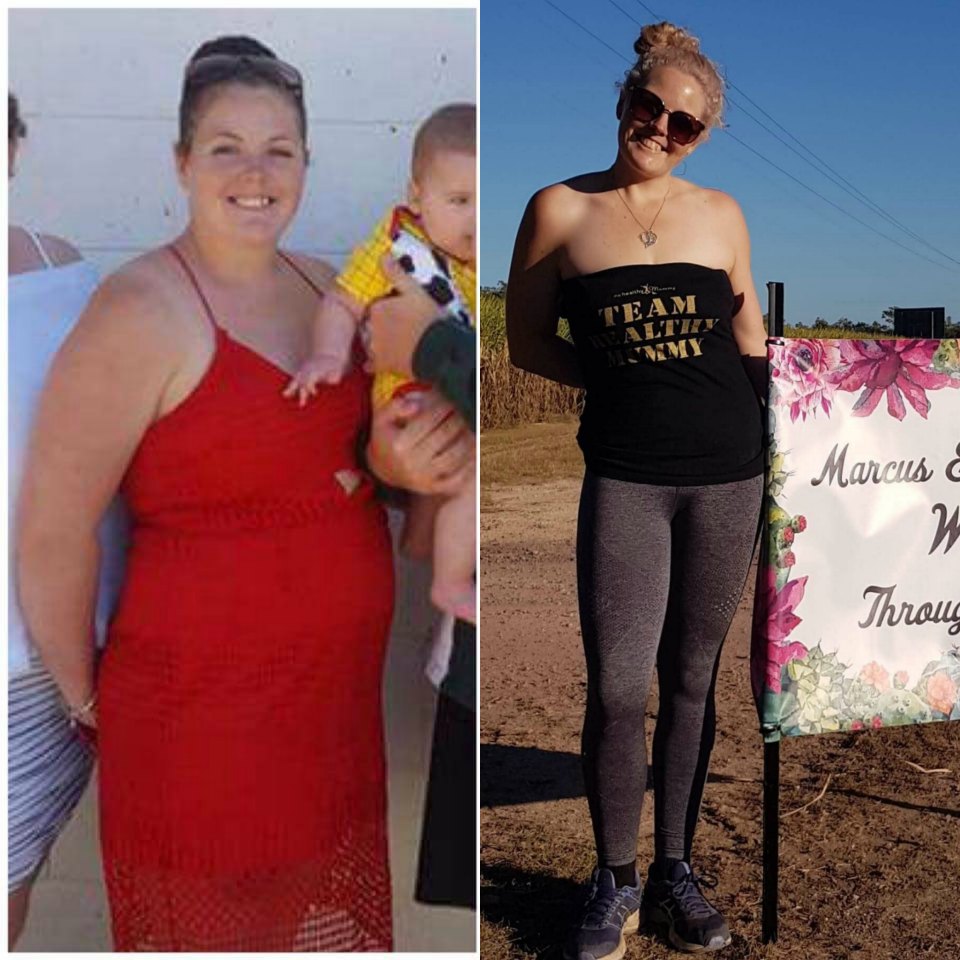 I managed to lose 4.2st, over 35 inches from my body and drop 4 dress sizes. I'm now wearing size 8/10 all thanks to the 28 Day Weight Loss Challenge and Healthy Mummy Smoothies.