We are in awe of the gorgeous and confident Stephanie Marriott, who's lost 2.9st. and gone from a size 16 to an 8 thanks to the Healthy Mummy's 28 Day Weight Loss Challenge.
Recently Stephanie shared with us how she maintains her goal weight and compares her dramatic lifestyle change before and after weight loss.
Confident and happy
Stephanie, a mother of three, started her Healthy Mummy journey with the 28 Day Weight Loss Challenge. She's lost 2.9st and says since reaching her goal weight she couldn't be happier.
"In the first picture above I was on holiday with my parents and my first son," says Stephanie. "I remember feeling hot and sweaty all the time. I ate poorly and found it hard to fit down the slippery slide with my son."
"In the second picture I was headed to a dear friends wedding. I felt amazing! I have never received so many genuinely beautiful compliments. And this was after having two more children."
Stephanie has reached her goal weight of 9.4st. by following the Healthy Mummy's 28 Day Weight Loss Challenge and is now focused on toning and improving her strength.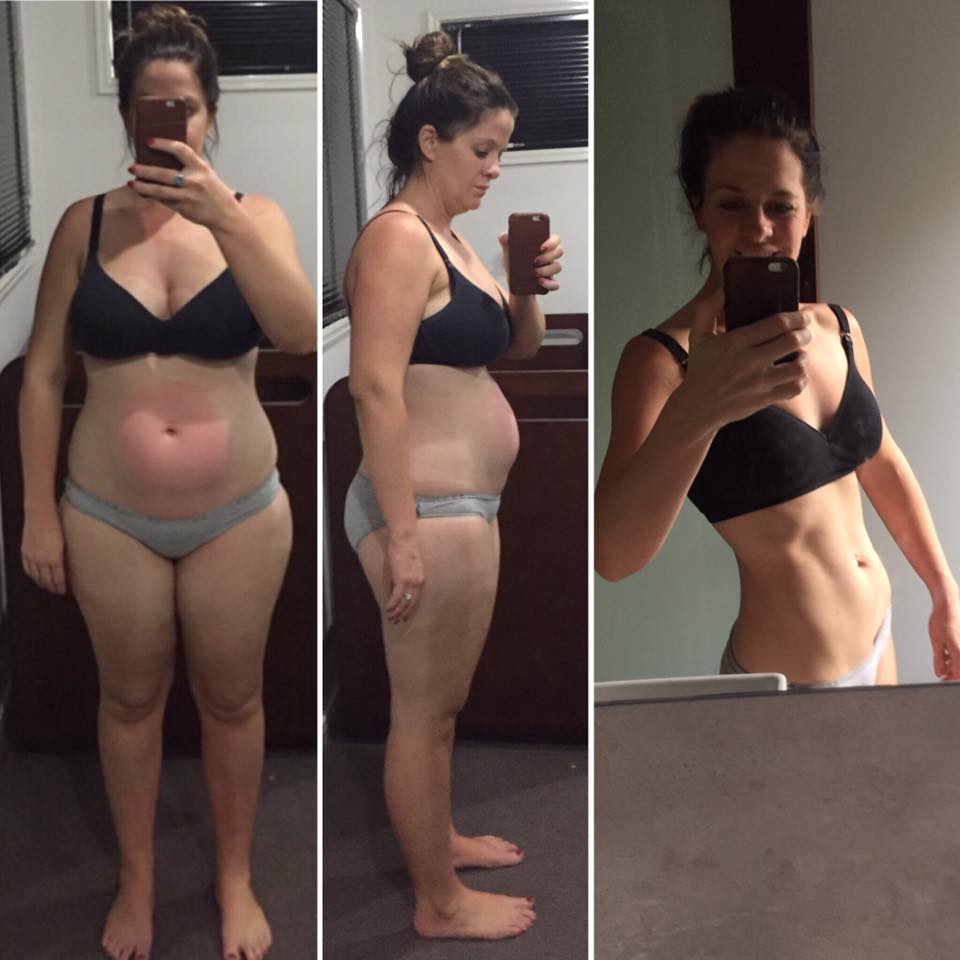 How She Feels Now
"I never in my wildest dreams would have thought I'd have some baby abs under that tummy," Stephanie says.  "I'm incredibly proud of my body now and when I look in the mirror I actually love what I see!"
Losing 2.9st. is a fantastic achievement Stephanie-  well done!