We are in awe of the gorgeous and confident Stephanie Marriott, who's lost 2.9st. and gone from a size 16 to an 8 thanks to the Healthy Mummy's 28 Day Weight Loss Challenge.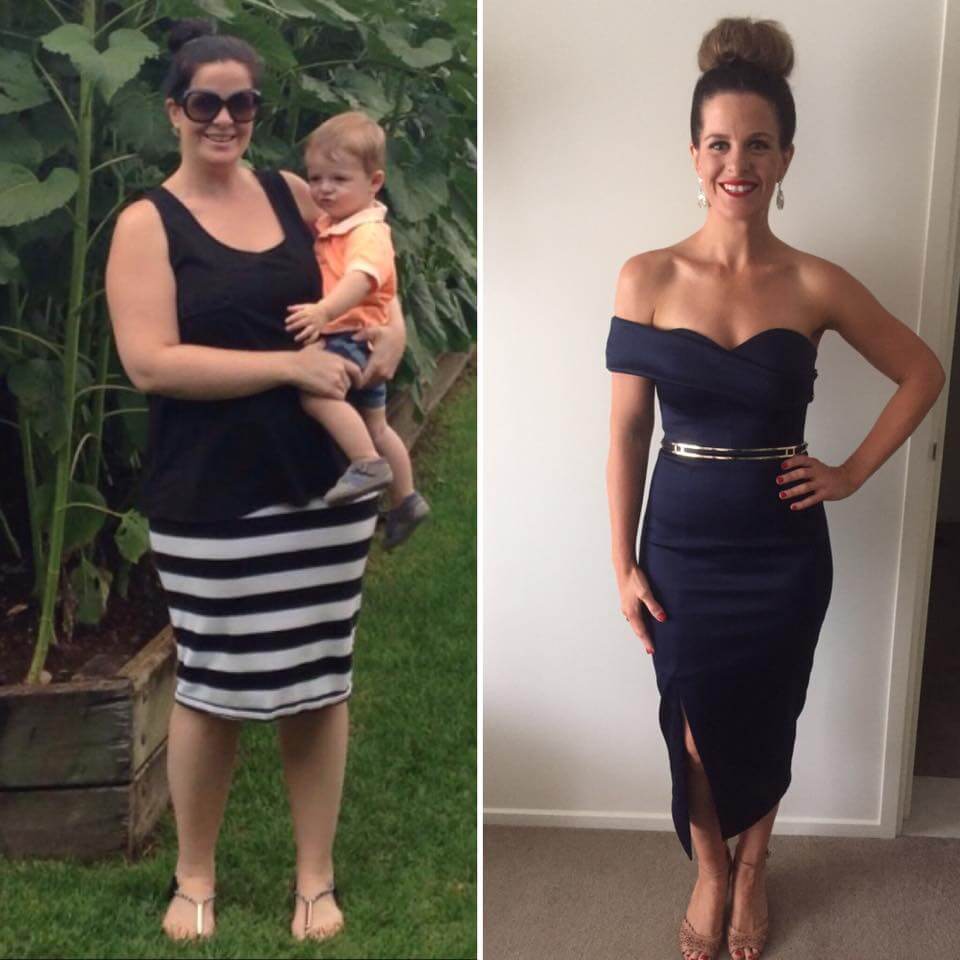 Recently Stephanie shared with us how she maintains her goal weight and compares her dramatic lifestyle change before and after weight loss.
Confident and happy
Stephanie, a mother of three, started her Healthy Mummy journey with the 28 Day Weight Loss Challenge. She's lost 2.9st and says since reaching her goal weight she couldn't be happier.
"In the first picture above I was on holiday with my parents and my first son," says Stephanie. "I remember feeling hot and sweaty all the time. I ate poorly and found it hard to fit down the slippery slide with my son."
"In the second picture I was headed to a dear friends wedding. I felt amazing! I have never received so many genuinely beautiful compliments. And this was after having two more children."
Stephanie has reached her goal weight of 9.4st. by following the Healthy Mummy's 28 Day Weight Loss Challenge and is now focused on toning and improving her strength.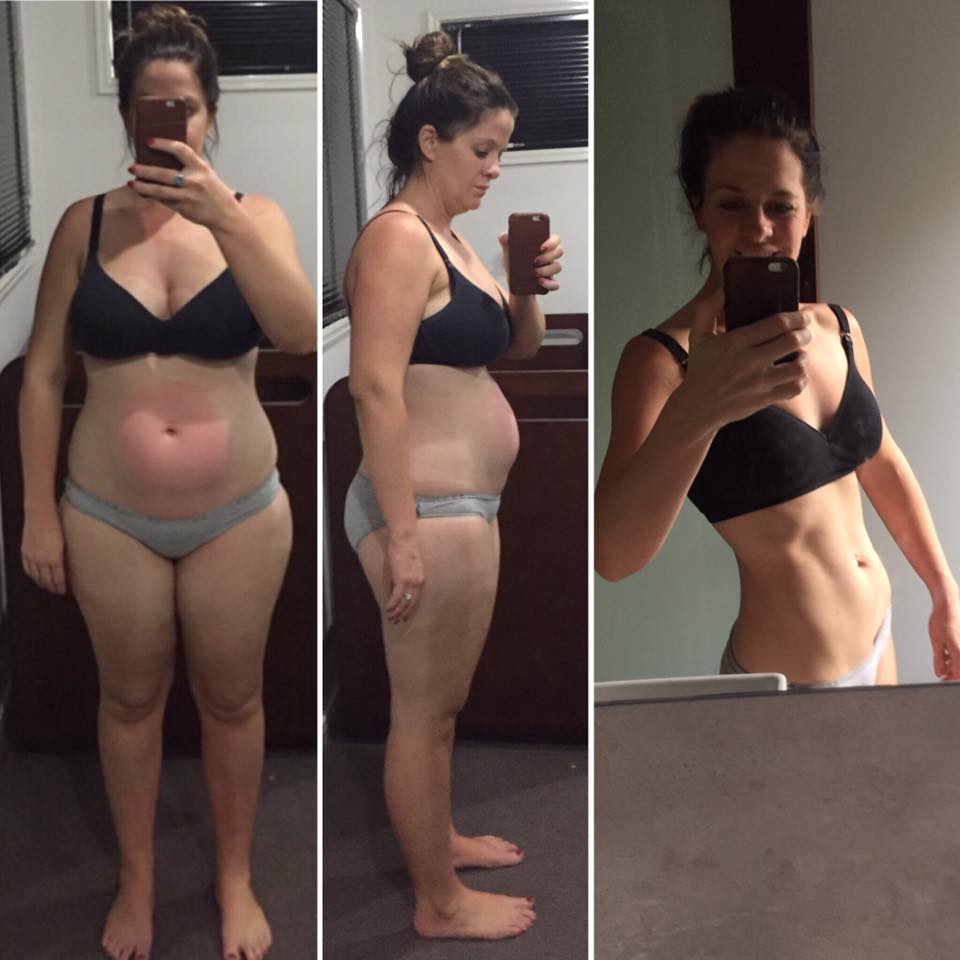 How She Feels Now
"I never in my wildest dreams would have thought I'd have some baby abs under that tummy," Stephanie says.  "I'm incredibly proud of my body now and when I look in the mirror I actually love what I see!"
Losing 2.9st. is a fantastic achievement Stephanie-  well done!
Stephanie On Maintaining Weight-Loss Goals
She says she's found maintenance quite easy and this is how she stays on track.
I don't count calories
I make good choices
Watch my portion size
Enjoy everything in moderation
"The Healthy Mummy has taught me about healthy alternatives, portion sizes and how to make better choices. But most importantly, that life is about enjoying EVERYTHING in moderation."
My Life Before I Discovered The Healthy Mummy
1. I never exercised – I didn't even want to go upstairs in our house to get something because I was so lazy.
2. Healthy food – I would have never considered a salad or a ham and salad wrap as an amazing meal.
3. I never tried new foods – I always had my steak well done, had never had a kidney bean, chickpea or brown rice.
4. I tried on 15 outfits before leaving the house – and most of the time it ended in tears.
5. I wore make-up every day.
6. I tried every diet under the sun – in the end I always failed.
7. Bad role model – when I had my first child I didn't exercise or eat well.
8. I was a size 16 – but I honestly thought the clothing sizes were inaccurate.
9. I was always tired.
10. Fake confidence – my confidence was often a disguise of how uncomfortable I was, and how I thought I was being judged.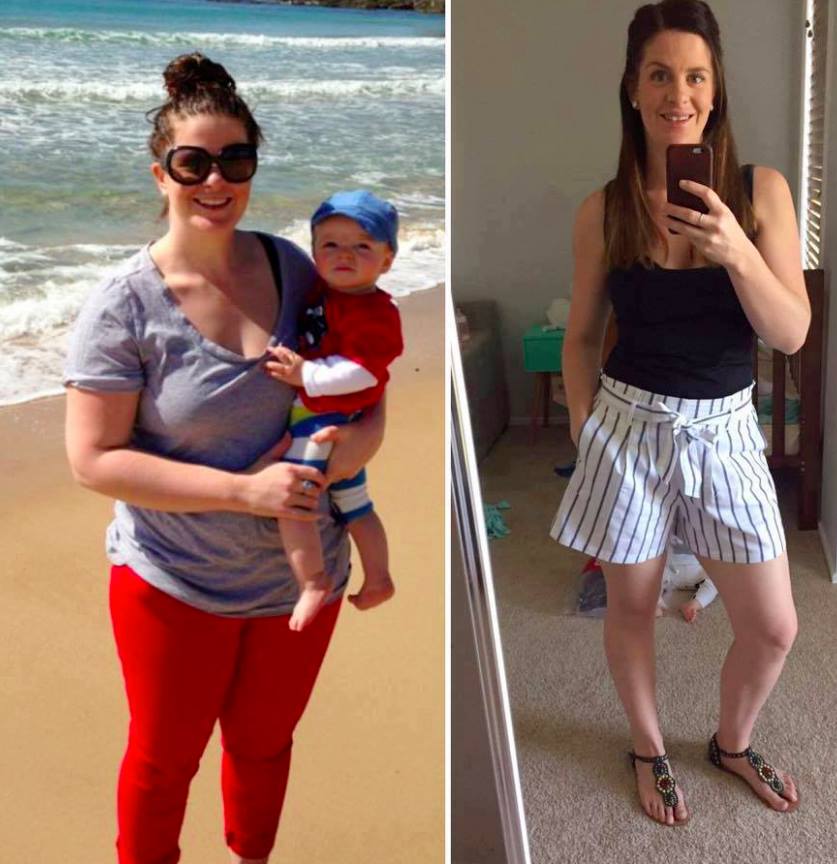 In My Life Now I…
Am truly confident and comfortable, even walking around in a bikini.
Will try new foods, this past weekend I had sashimi and cuttlefish.
Only wear full make-up on special occasions.
Really enjoy exercise, I have a great trainer and go to workouts in the park for mums.
Grow fresh herbs and vegetables
Eat an abundance of foods and if I have a bad meal or day I don't beat myself up. I just start eating well from the next meal.
Often won't even look in the mirror when I get dressed because I know a singlet and jeans will look great.
Have three kids that see me making great choices.
Meet new people and it doesn't cross my mind what they may think of me.
Am healthy, happy and a confident size 8!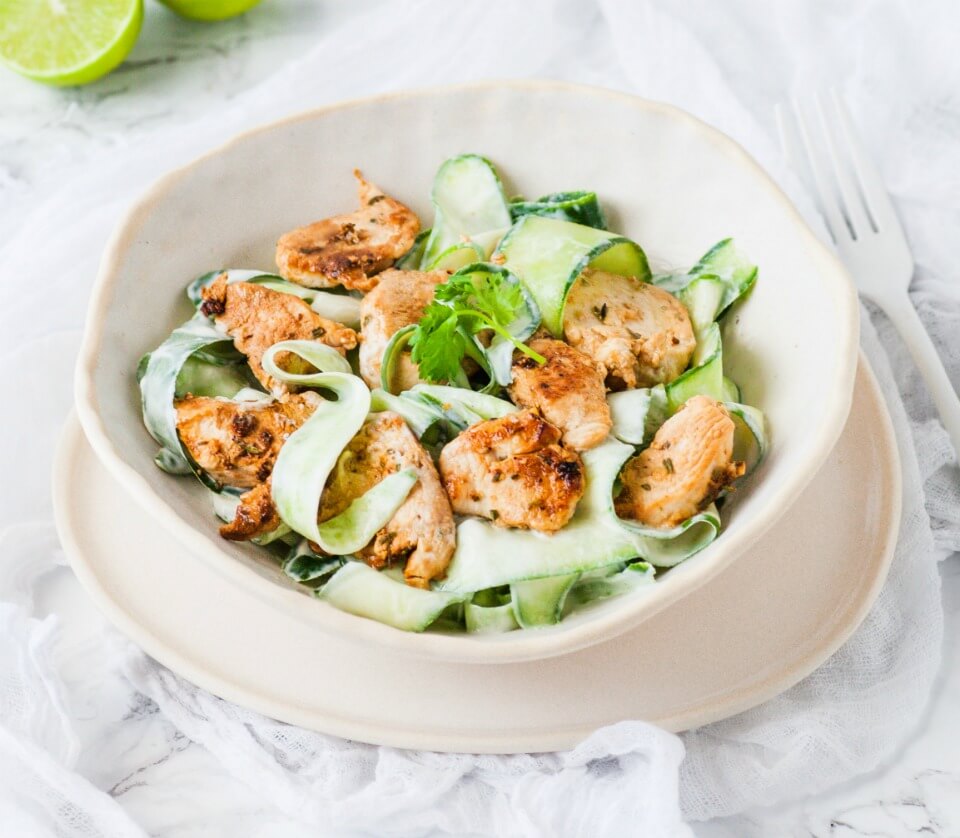 Thank you for sharing your story with us Stephanie. Your beaming smile says it all and we at the Healthy Mummy HQ couldn't be prouder.
Are you ready to kick-start your weight loss?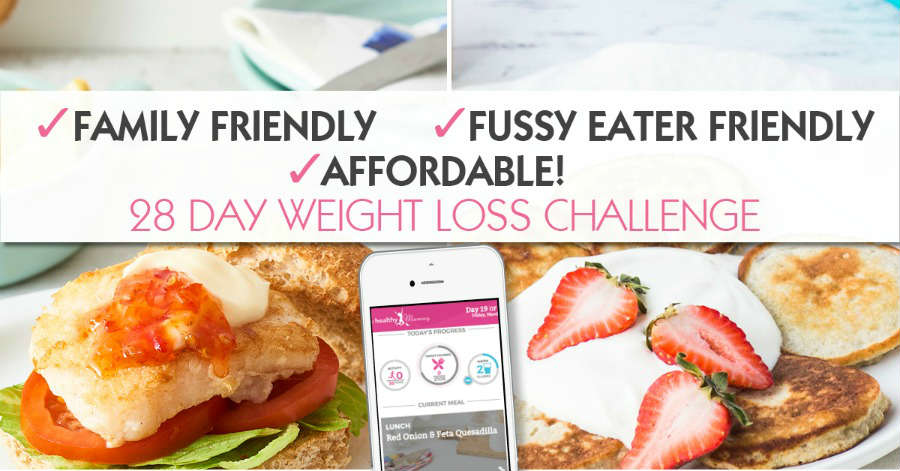 Want to shift your baby weight but feel like you have NO TIME in your day to exercise and eat healthily? That's where the Healthy Mummy's 28 Day Weight Loss Challenge can help.

Our Challenge entails: 
28 days of at home exercise routines (no gym needed) – with video instruction
Customisable and breastfeeding friendly meal plans
Time-efficient exercises for busy mums – under 30 mins
Challenge combines Pilates exercises with interval and circuit training (HIIT)
Suitable for basic to advanced fitness levels.
Home to thousands of EASY-TO-MAKE recipes.
To find out more about joining the 28 Day Weight Loss Challenge for £1 click here.
PLUS – connect with THOUSANDS of other mums on the 28 Day Weight Loss Challenge by joining our free support community here