If you're just starting on your 28 Day Weight Loss Challenge journey, you may find some of the ingredients in the various recipes a bit confusing, especially if you haven't cooked with them before.
Likewise, starting out can feel a bit daunting if you suffer from food allergies or intolerances or just plain don't like a certain food.
We want the 28 Day Weight Loss Challenge to be as easy and accessible as possible. We want it to work for YOUR lifestyle, dietary needs, likes (and dislikes) and budget.
That's why we've pulled together this guide to help you find the best alternatives for common ingredients, without compromising on the nutrition or taste of the recipes.
The simple guide to ingredient substitutions for recipes in the 28 Day Weight Loss Challenge
Wheat Substitutes
There are many substitutes for wheat and they are all slightly different, with differing textures.  You may need to experiment using a combination of different ones to get the exact consistency or texture that you want.  Some common wheat free flours are:
Sorghum Flour
Brown/White Rice Flour
Sweet Rice Flour
Tapioca Flour
Potato Starch
Buckwheat Flour
Quinoa Flour
Coconut Flour
Ground almonds
You can make your own gluten free flour by mixing together:
1/2 cup rice flour, 1 tbsp tapioca starch, 3 tbsp potato starch and 1/2 tsp xanthum gum.  This makes the equivalent of 1 cup wheat flour.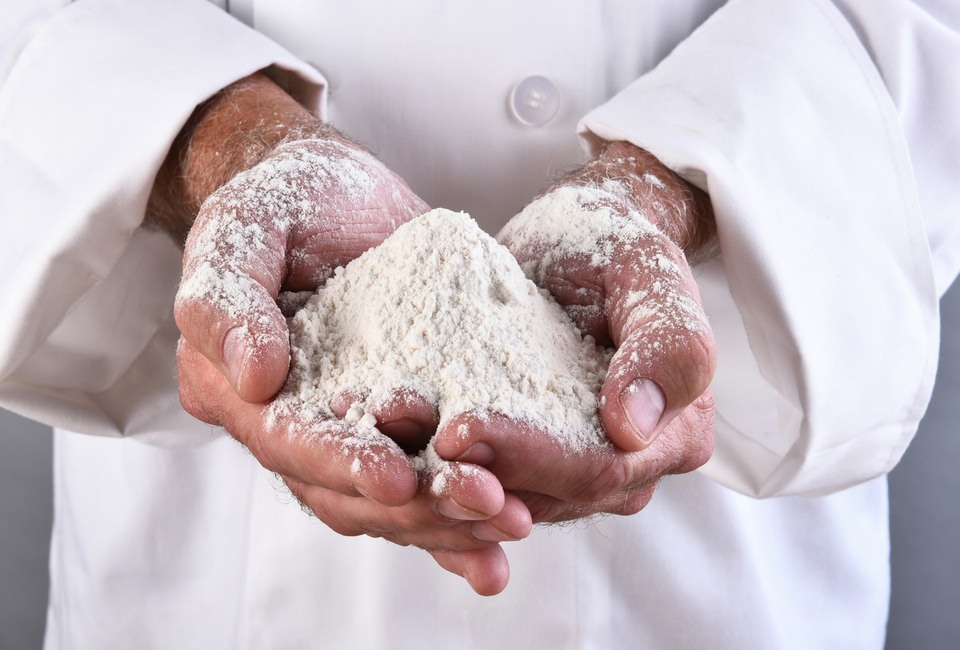 Another easy way to 'healthify' a recipe is by simply swapping white, processed flour for a wheat-based but less processed version like wholemeal or spelt flour.
When swapping flour types, it's important to adjust the other ingredients accordingly. Here's an easy guide:
1 cup white flour – 1 cup wholemeal or spelt flour
1 cup white/wholemeal/spelt flour – 1 cup nut flour/meal + ½ tsp baking powder
1 cup white/wholemeal/spelt – 1/3 cup coconut flour + 1-2 tbsp water or more to get the right consistency for your batter/mixture (using more than ½ cup of coconut flour is generally not advised as it can make the end product quite coarse and bitter).
Sugar substitutes
1 cup sugar – ¾ cup honey or pure maple syrup + 1/2 tsp baking soda
1 cup sugar – 1 cup unsweetened apple puree
1 cup sugar – 1 tsp liquid stevia or 2 tbsp powdered stevia
Check out how we use a small amount of maple syrup instead of processed sugar in this no bake chocolate peanut butter slice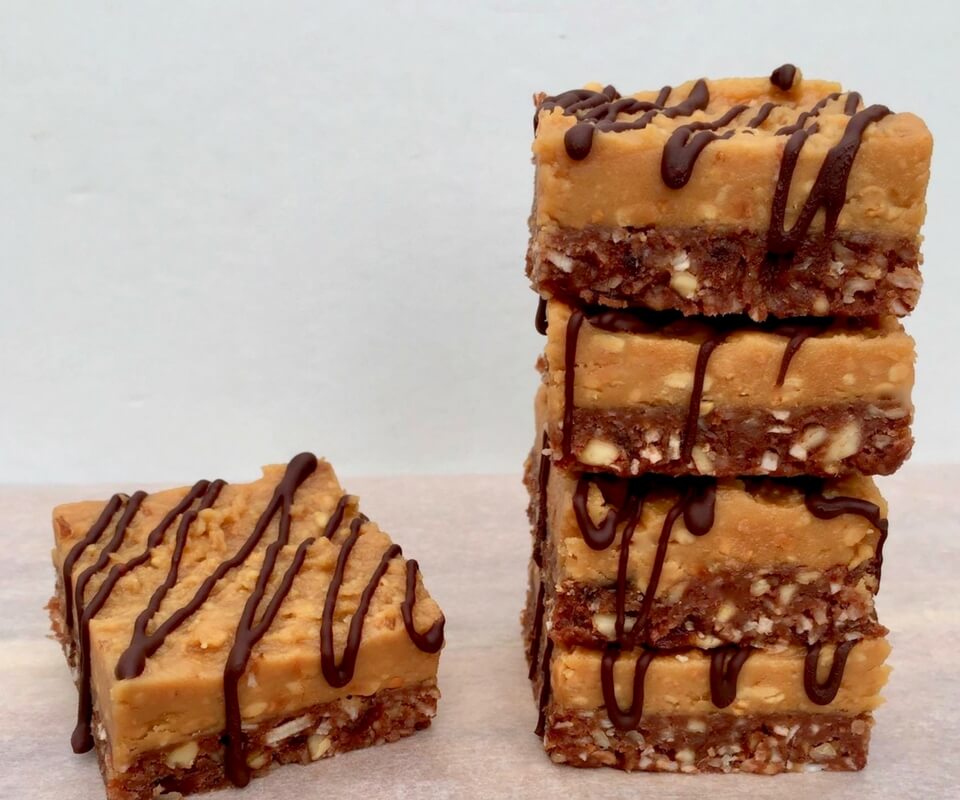 Coconut sugar substitutes
You might come across a fair few recipes in the 28 Day Weight Loss Challenge that call for coconut sugar. Why? Well coconut sugar is considered to be more 'nutritious' than regular, white sugar, and has a lower GI. Haven't got any coconut sugar? Fear not! You can substitute with one of the following. Just note that some recipes won't work as well if you swap a dry ingredient like coconut sugar for a wet ingredient like honey. But for most cakes/bakes/muffins it should work fine to use these instead:
Raw honey – when using honey to replace coconut sugar be sure to only use 1/4 the amount of honey. This will help to keep your recipe balanced.
Maple Syrup – for every cup of sugar required, use 1/4 cup of maple syrup.
Date sugar – unlike white sugar, date sugar is loaded with vitamins and minerals like calcium, iron, magnesium, phosphorus, zinc, iron, copper, manganese, and selenium. It does have a higher GI than coconut sugar though.
Stevia – leaves of the stevia plant are used to make a sugar substitute. Stevia also has no calories, and it is 200 times sweeter than sugar. You can use stevia to replace coconut sugar. It can also be used in a 1:1 ratio.
 Butter substitutes
1 cup butter – ¾ olive oil
1 cup butter – ½ cup Greek yogurt
1 cup butter – ¾ cup pumpkin puree
1 cup butter – 1 cup mashed banana
1 cup butter – 1 cup coconut oil
Egg Substitutes
1/2 a medium banana, mashed
1/4 cup of apple sauce (or pureed apple)
1 tbsp ground flax seed or chia seeds mixed into 3 tbsp warm water; let stand 1 minute before using.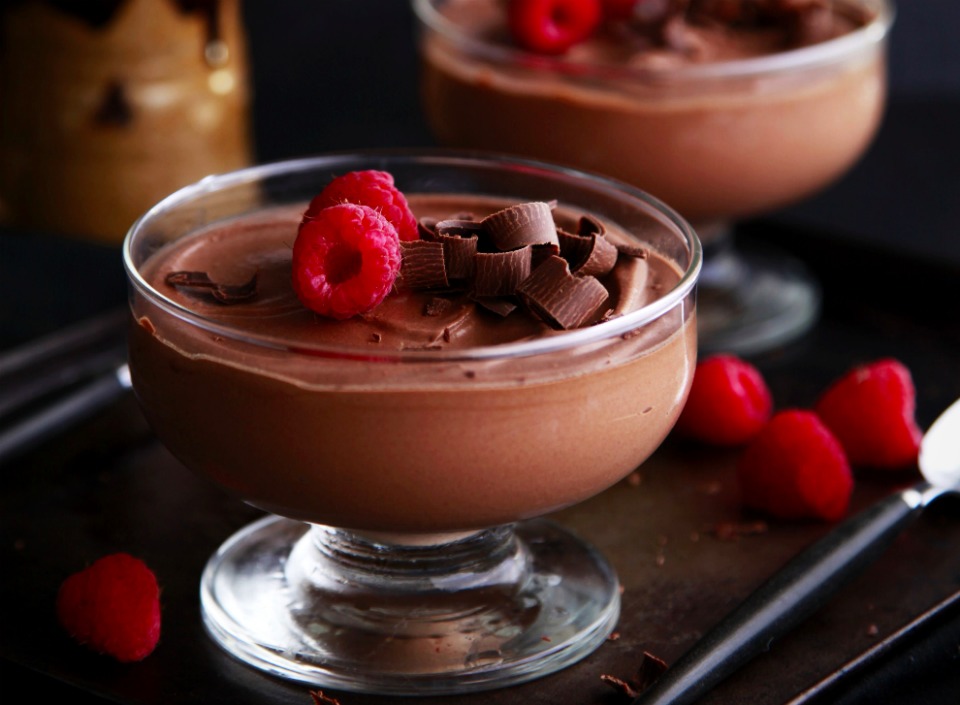 Try this delicious Chocolate Mousse made with chia seeds (recipe available in the recipe hub of the 28 Day Weight Loss Challenge
Milk substitutes
Almond Milk
Soy Milk
Coconut Milk
Rice Milk
Oat Milk
To make buttermilk, add 1 tsp of vinegar or lemon juice to 1 cup of your choice of milk substitute.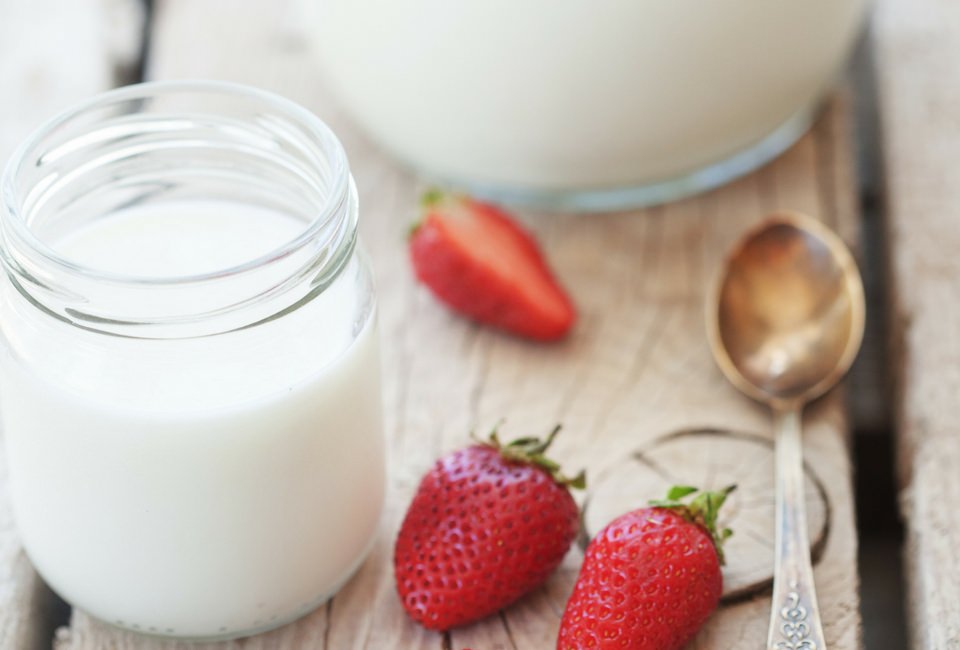 Cream substitutes
If needing a pouring type cream for a recipe to flavour soups etc, you could use a natural dairy free yogurt, which will have a lot less calories than cream.
If you do need to use a pouring cream for a sauce or similar you could try blending 3/4 cup of soy or rice milk with 1/4 cup of extra light olive oil. This will equal 1 cup of light cream for your recipes.
A dairy free or lactose free version of whipped cream can be hard to find – coconut cream is a good alternative but note it is high in calories (approx 330cal per 100grams) so use a smaller amount to keep a healthy balance. A great way to whip coconut cream is by refrigerating a tin of coconut milk overnight (different brands have different results and it is recommended to use a full fat version). After refrigerating, carefully open the tin and there should be a firm, white, waxy layer of coconut cream on the top. Scoop this firm layer out and place in a bowl. You can keep the coconut water at the bottom aside to use in smoothies or something else. Mix with a mixer or hand beaters for 3-5 minutes until it becomes fluffy and light with soft peaks. You could add a small amount of vanilla extract if using the cream for a sweet recipe.
Cheese substitutes
If you have been following a dairy free or lactose free diet for a while you will probably be aware of the dairy free/lactose free cheese alternatives available at the supermarket and in health food stores and already have a few favourites.
If you need to find alternatives for cottage cheese or ricotta cheese you could try blending or mashing some firm silken tofu with a dash of lemon juice. Silken tofu can substitute cheese in many recipes, replacing cottage cheese or ricotta in dips, sauces, smoothies, pies, and pasta dishes.
If you'd prefer to try something other than tofu as a substitute you could use a dairy free yogurt such as coconut yogurt. This would provide a similar consistency to ricotta or cottage cheese and if you needed it for a savoury recipe just choose a plain flavour (remembering that there will always be an element of coconut flavour with these products).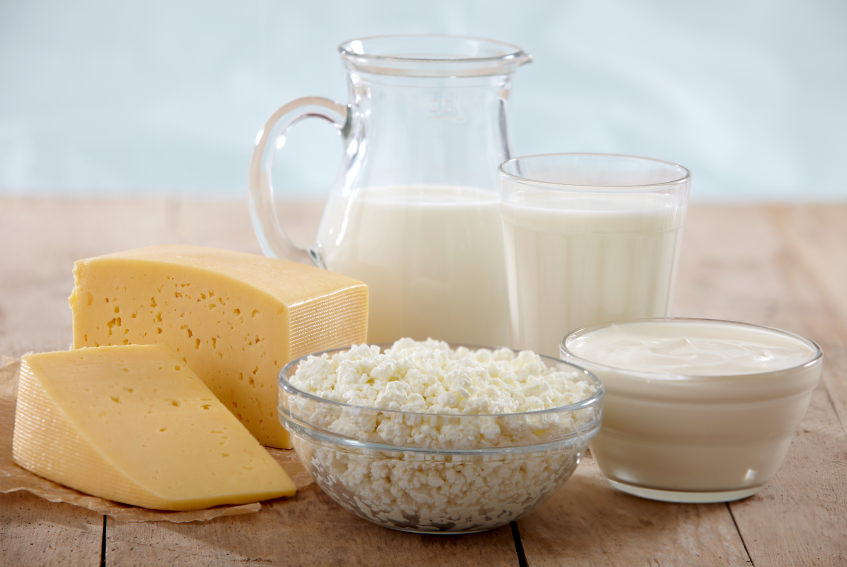 More on the 28 Day Weight Loss Challenge
Our 28 Day Weight Loss Challenge is a family-friendly, breastfeeding-safe program designed FOR MUMS to help them tackle their health and lose the baby weight. 
Every week you are given a different meal plan to follow and each month we add NEW recipes to our Challenge Recipe Hub. That way, you'll never get bored and stay on weight loss track while digging into healthy, yummy recipes. Some mums also choose to add in Healthy Mummy Smoothies to their meal plans, but it's totally up to you.
Learn more about our 28 Day Weight Loss Challenge HERE.
If you would like a sneak peek at some of the meals, snacks and exercises from the 28 Day Weight Loss Challenge you can download our FREE recipe packs HERE.