Most people realise that meal planning saves money, but how exactly do you write a budget-friendly meal plan?
These seven tips will help you put together a meal plan that won't send you broke and that the whole family will love.
And the good news is that the 28 Day Weight Loss Challenge is SUPER budget friendly and all the hard work is done for you with over 4,000 family and budget-friendly recipes.
When it comes to saving money at the supermarket, meal planning is where it's at.
Not only will you spend less, but you'll also be more organised for the week, meaning you're less likely to make poor food choices when you are short of time. Try these SEVEN tips to make meal planning a breeze.
7 tips for a budget-friendly meal plan
1. Collect recipes you love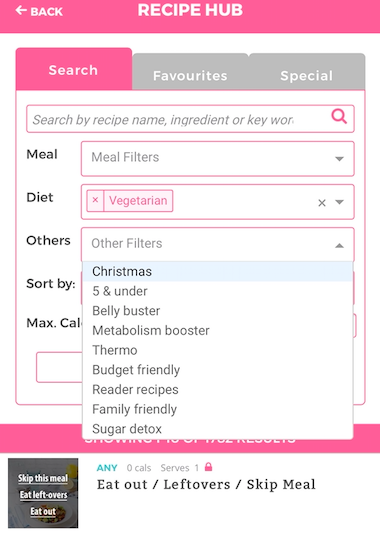 Start the meal planning process by collecting recipes you like and that you know the family will eat. Aim for things with cheaper cuts of meats and plenty of complex carbohydrates and veggies to help bulk them out.
The 28 Day Weight Loss Challenge has OVER 4,000 recipes in it and new ones are added each month so you never get bored – and it's a great source of inspiration. Plus it provides a weekly NEW meal plan too.
2. Work with a template
It's so much easier to plan everything when it is all in front of you. A template is a great way to make sure you have a good balance of food for the week. It's also handy to pin up on the fridge so everyone knows what's coming.