Kaitie Purssell has become quite the sensation with her own style of delicious budget-friendly meal prep from the 28 Day Weight Loss Challenge over this past year.
So, what is the secret behind this mum-of-two's success? She shares her advice below…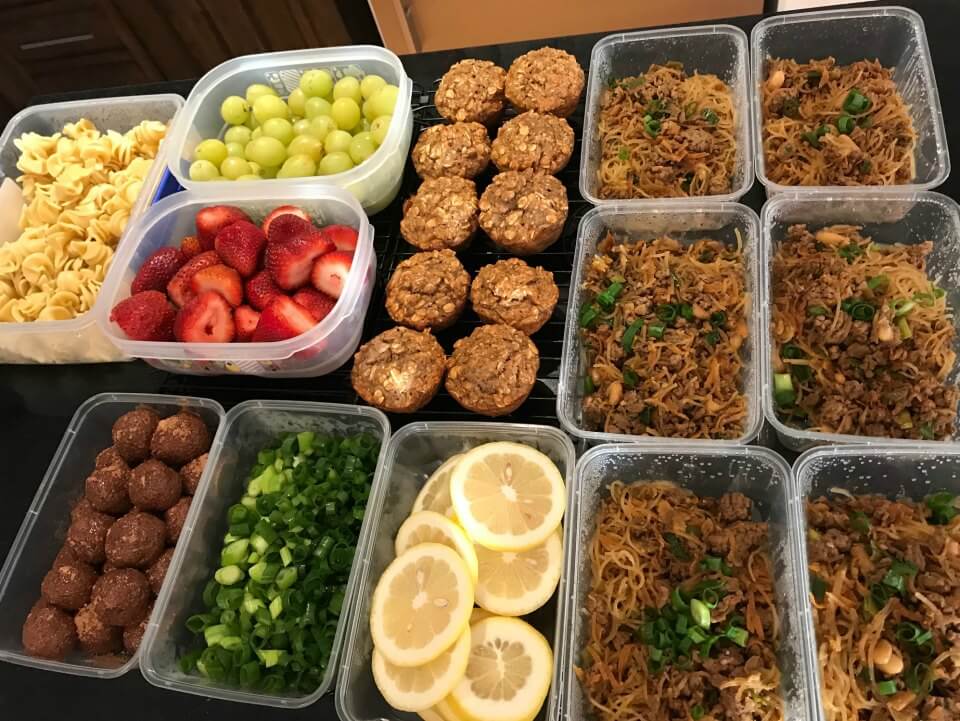 Top 10 tips on how to begin planning your weekly meals
It's fair to say that Kaitie has got her meal prepping down pat, but there are numerous tricks and tips she uses to help make this possible.
"I have lost 3.4st using The Healthy Mummy's 28 Day Weight Loss Challenge," says Kaitie.
"Meal prep has helped so much in my weight loss journey! I am a busy mum of two on a tight budget and always having a freezer full of meals and snacks saves me from skipping meals or grabbing takeaway on nights that time is limited!
"It absolutely keeps me on track!"
Kaitie's 10 top tips
1. Utilise the slow cooker
When doing a bulk cook up always have something in the slow cooker. There are loads of recipe ideas on the 28 Day Weight Loss Challenge hub.
2. Bulk dishes out with veggies and lentils
Bulk all mince dishes out with lentils and grated vegetables.
3. Go seasonal
Use seasonal vegetables and fruit as well as shop specials.
4. Shop online
If on a strict budget shop online so you can always see the total before reaching the checkout.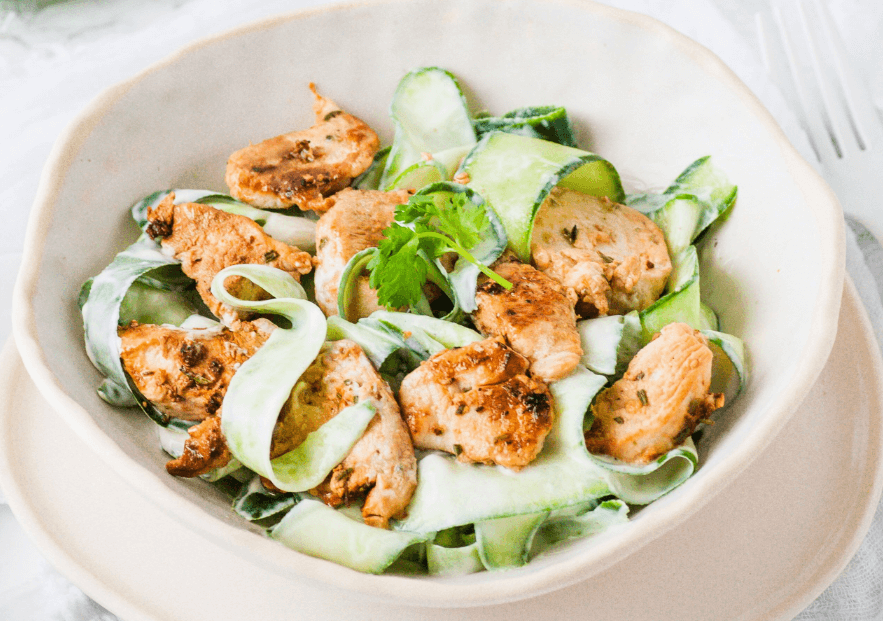 5. Make a plan
Have a weekly meal plan and stick to it! Get inspired by looking at the 28 Day Weight Loss Challenge meal plans and customise to you own tastes and budget.
6. Freeze leftovers
Freeze all leftover curry paste, tomato paste, pasta and liquid stock in ice cube trays and transfer into labeled ziplock bags to reduce wastage. 
7. Use the ingredients you have
Try and make meals using ingredients you already have to save money. Search on the 28 Day Weight Loss Challenge recipe hub to find ways to use up chicken breast or a tin of chickpeas that you already have at home.

8. Cut up veggies beforehand
Cutting up and grating all vegetables when doing bulk prep makes it so much easier to and uses even less dishes! 
9. Pick the same ingredients
Pick 28 Day Weight Loss Challenge recipes which use the same ingredients so you can buy in bulk and save money that way.
10. Label it
Always label and date all containers being sure to rotate if you are adding extras to the freezer regularly. 
Kaitie's 3.4st weight loss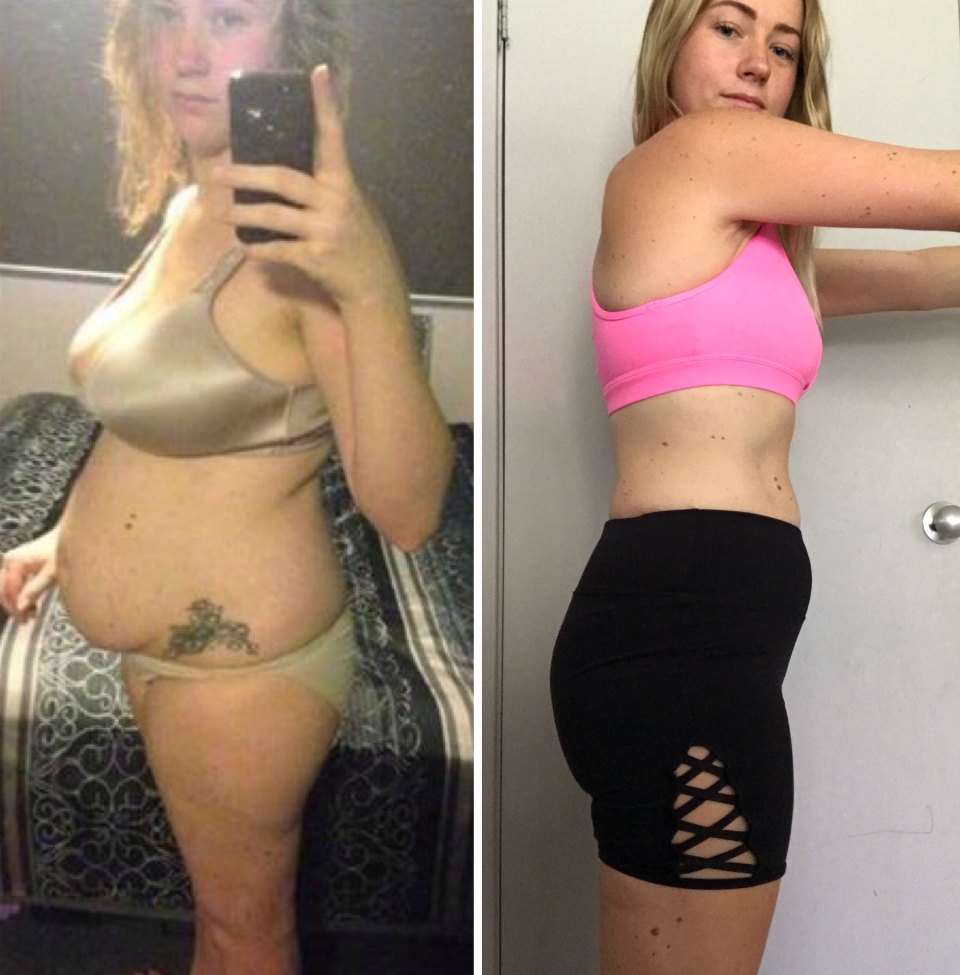 Kaitie credits her incredibly quick slim down to the 28 Day Weight Loss Challenge and is working now to maintain her weight loss.
Kaitie says, "The Healthy Mummy has changed my views 110%! I love healthy food, I know what is in almost everything I eat, I save money and, believe it or not, in most cases, time by using the Healthy Mummy 28 Day Weight Loss Challenge Meal Plans and cooking most things from scratch."
But Kaitie admits that her downfall was her diet. "For me, food has 90% contributed to my weight loss. I love food, I always have but I'm very slowly starting to love me too."
Kaitie adds: "Being prepared and getting organised doesn't only save time and money it also makes your life so so much easier.
"This lifestyle was made for busy mums like myself."
Want to read more about getting started with meal prep? Read our guide HERE.
Want to lose weight with access to thousands of healthy recipes?
If you want access to thousands and thousands of healthy recipes that will help you to reach your weight loss goals, be sure to check out our 28 Day Weight Loss Challenge.
Our 28 Day Weight Loss Challenge is a family-friendly, breastfeeding-safe program designed FOR MUMS to help them tackle their health and lose the baby weight. 
Every week you are given a different meal plan to follow and each month we add 100+ NEW recipes to our Challenge Recipe Hub. That way, you'll never get bored and stay on weight loss track while digging into healthy, yummy recipes.
Learn more about our 28 Day Weight Loss Challenge HERE. When you join you get instant access to over 4,000 recipes, and 350 workouts.