The mums from Healthy Mummy HQ have a plan. We want to encourage you to join us to try marketing pumpkin to kids as the must-have vegetable for Halloween.
Renaming your recipes is a (slightly sneaky) way to encourage little ones to try new things. Why not try some of these recipes out and see if you can get them hooked on the sweet flavour of pumpkin?
Check out these recipes from the 28 Day Weight Loss Challenge!
5 deliciously healthy pumpkin recipes for Halloween
1. Spooky Pumpkin Pizza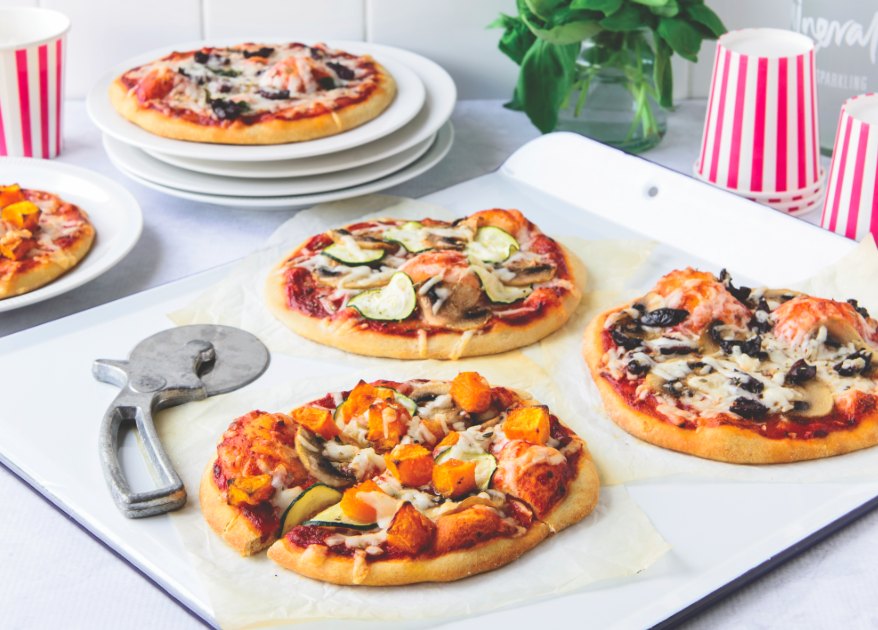 Pizza doesn't have to be an unhealthy meal if you make it yourself. Our pizza dough needs just two ingredients, and then you just top it with tomato paste, roasted pumpkin, and grated cheddar before baking.
Get the recipe HERE.
2. Ghoulish Chocolate Pumpkin Mud Cake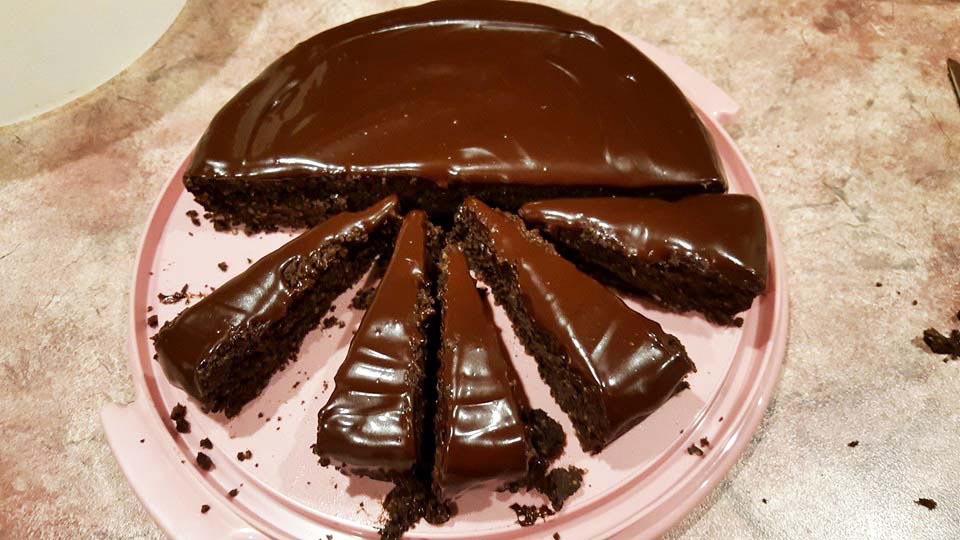 Here's a creative, healthy and delicious baking recipe that you could serve up over Halloween. Most people wouldn't be able to guess the secret ingredient!
Ingredients (makes 20 servings)
1kg pumpkin (or butternut squash)
cooking oil spray
250 grams dark chocolate (70%)
120ml coconut oil, melted
145ml rice malt syrup or honey
3 tsp vanilla extract (15 mls)
1 cup cacao/cocoa powder (100 grams)
2 cups rolled oats (200 grams)
2 tsp baking powder (5 grams)
1/4 cup water (62.5 mls)
Method
Preheat oven to 180C / gas mark 4.
Remove peel and seeds from pumpkin and chop into 2.5cm cubes. Place on a lined baking tray and lightly spray with oil. Roast in preheated oven for 45 minutes to 1 hour (depending on size of pieces) until pumpkin is dark orange and can easily be mashed. Place pumpkin in a bowl and use a stick mixer or food processor or simply mash by hand to form a puree.
Line a cake tin and lightly spray with oil (use a springform tin if you have one).
Place half the chocolate, coconut oil, 130ml of the rice malt syrup and 2 teaspoons of vanilla extract in a saucepan over medium heat and stir occasionally until chocolate has melted and ingredients are well combined.
Remove from heat and mix in pumpkin puree.
Place oats, cocoa, and baking powder in a food processor and blitz to a fine powder.
Combine wet and dry ingredients to make the cake batter.
Pour into the prepared tin and level out. Bake in the preheated oven for 25 minutes or until cake top bounces back when touched. Let cool for 10 minutes in the pan before turning out on a wire rack.
While cake is cooling, add remaining chocolate with the water to a saucepan over medium heat and stir until chocolate has melted and has thickened slightly.
Add remaining tablespoon of rice malt syrup and teaspoon of vanilla extract and combine well. The mixture should resemble a ganache.
Spread over cooled cake.
If you like a really dense cake, refrigerate for 30 minutes before serving.
Slice into 20 pieces. 1 piece is 1 serve. Can be served with a dollop of Greek yogurt if you like.
208 calories per serve