This UK mum has had enough of people taking her parking spot, turning to the internet to share her angry rant.
British blogger The Honest Parent posted her rant to Facebook on behalf of "all parents" detailing exactly how "parent and child spaces" should be used, calling out those who abuse the system.
She began by noting that teenagers are not children, observing "a 15 year old that can just jump out of the car does not need to be parked here, protected from traffic." "If they lifted their face from their phones for five minutes, they'd learn how to cross the road," she suggested.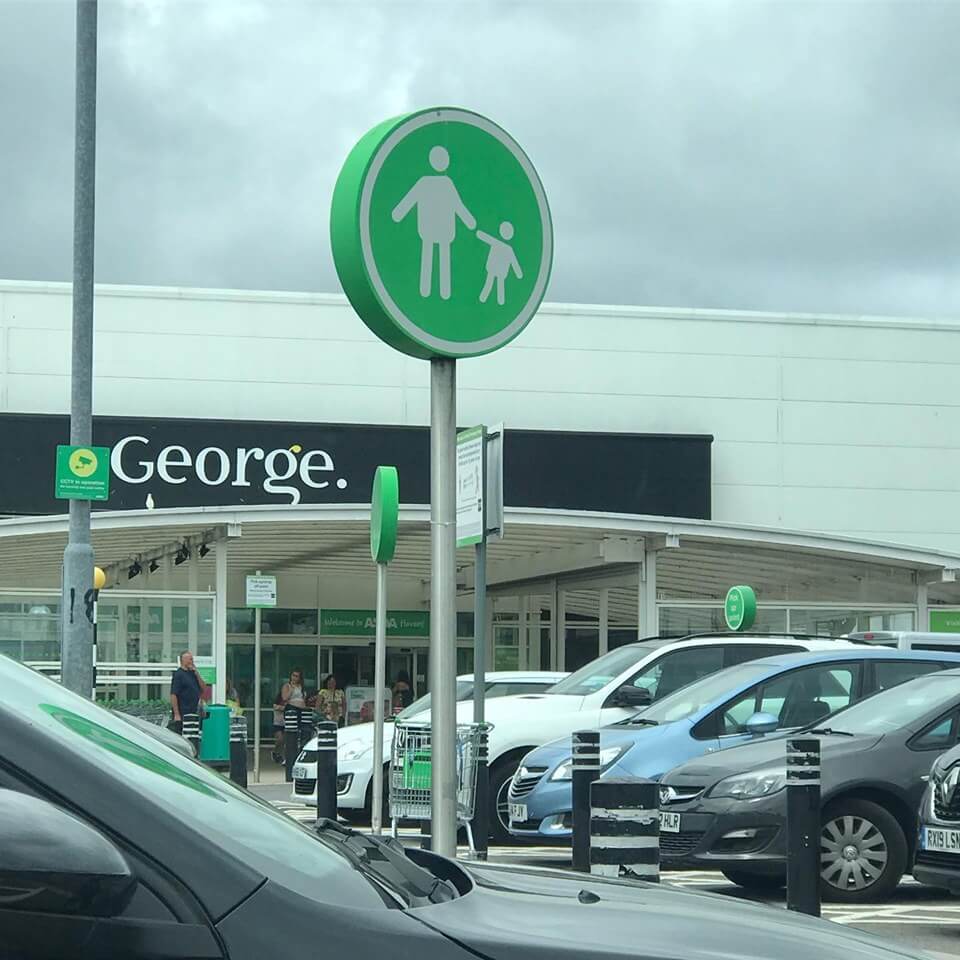 The blogger went on to slam parents who have empty child seats in their car and still use the spaces, explaining they should understand why those with young children really need them.
She also added, "If the children aren't getting out of the car, you don't need to take up space for a struggling parent who has to get children in and out of car seats!" she wrote.
The mum of two young boys, who is also pregnant with her third child, clearly doesn't have time to waste in the supermarket car park.
"It's closer to the entrance so it's less roads [and] moving vehicles to come across when you have young, unpredictable children who don't fully understand the road yet. It's unreasonable to expect a three year old to understand the inner workings of a car park," she said.
Since sharing her vent to Facebook she has attracted over 11,000 shares and thousands of comments from other families who can relate to her frustration.
One mum said: "The amount of arguments I've had with people in car parks is unreal! We had someone say to us 'children should walk more they are lazy these days'
Another added: "This is one of my pet hates. There aren't enough parent and child spaces as it is. I've told people to move when they've parked in them without a child."
"Yes!!!! What about being heavily pregnant too???" added another mum. "I had someone park so close to my car, I couldn't get me and my bump in….was a nightmare!!!!"
What do you think about people who abuse the use of the parenting parking stations?
Want to get in the best shape of your life? Join the 28 Day Weight Loss Challenge TODAY!
Want to shift your baby weight but feel like you have NO TIME in your day to exercise and eat healthily? That's where the Healthy Mummy's 28 Day Weight Loss Challenge can help.

Our Challenge entails: 
28 days of at home exercise routines (no gym needed) – with video instruction
Customisable and breastfeeding friendly meal plans
Time-efficient exercises for busy mums – under 30 mins
Challenge combines Pilates exercises with interval and circuit training (HIIT)
Suitable for basic to advanced fitness levels.
Home to thousands of EASY-TO-MAKE recipes.
PLUS – connect with THOUSANDS of other mums on the 28 Day Weight Loss Challenge by joining our free support community here