Medical experts say women should opt for another caesarean section if they've already had one.
As a new study has found that mothers who try to give birth 'naturally' after a C-section may face greater complications, for both them and their baby.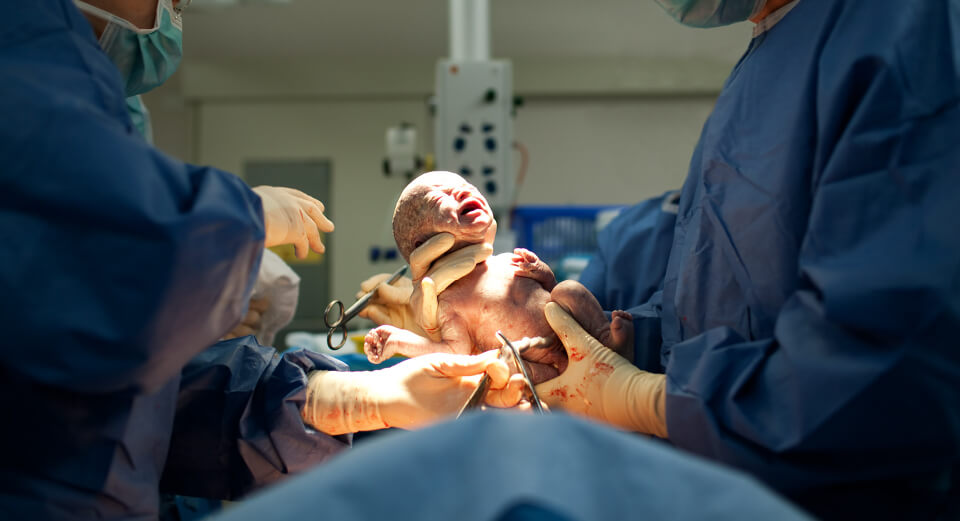 Repeat C-sections found to be the 'safer birth option'
74,000 Scottish mums were tracked by researchers at Oxford University between 2002 and 2015, all of whom had given birth via C-section.
Experts found that those who planned a vaginal birth for their next child were more likely to face complicated risks.
1.8% of the group who attempted a vaginal birth and 0.8% of those who opted for planned C-section experienced serious maternal complications, such as womb rupture, bleeding or infection.
What's more, these mothers were 7 times more likely to suffer from uterine rupture, which could result in a stillbirth or a baby needing to be resuscitated.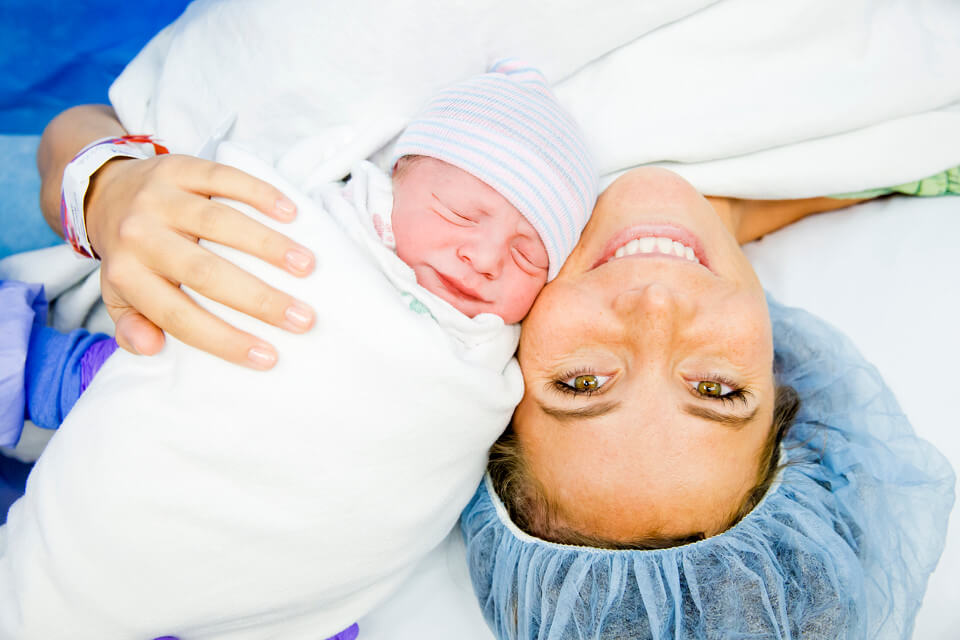 Mums should still be offered a choice on how they give birth
However, experts stress that expectant mums should be still offered a choice on how they deliver their children.
Andrew Shennan, professor of obstetrics, Kings College London, said: "We know that, overall, vaginal births are the safest overall, if you can achieve it.
"If a vaginal delivery is attempted after a previous caesarean there is a very small risk of womb rupture and bleeding, which can be safely managed in hospital."
The Royal College of Obstetricians and Gynaecologists recommends that women should not have a vaginal delivery is they've had three or more C-sections.
Dr Pat O'Brien, an obstetrician for the Royal College of Obstetricians and Gynaecologists, told BBC News that a vaginal delivery isn't always risky after a C-section.
"Women can be assured that in most cases it is possible and safe to have a vaginal birth, or a planned repeat Caesarean birth, after a previous Caesarean birth," he said.
"A detailed conversation with a woman and her senior obstetrician should take place so she can make an informed choice about the safest way she can plan to give birth and be supported by a team of specialists."
Caesarean sections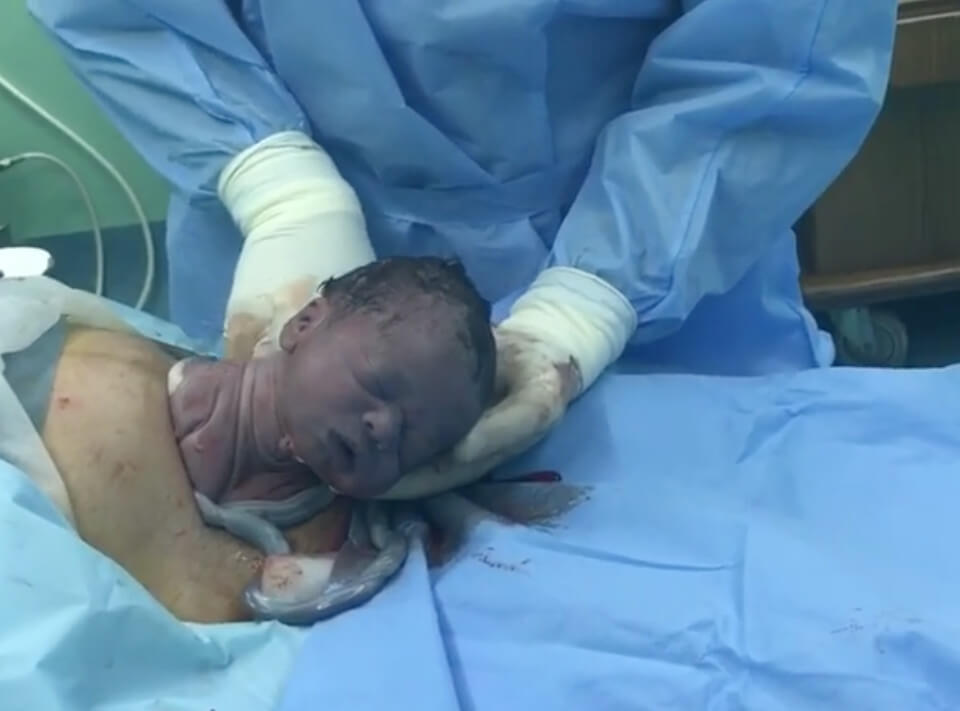 A caesarean section (c-section) is a surgical procedure in which an obstetrician removes the baby through an incision (cut) made in the mother's abdominal wall and the wall of the uterus.
There are situations where the safest option for the mother and/or baby is to have a caesarean birth, such as the baby is in the transverse or breech position and placenta previa (placenta blocking cervix).
A caesarean planned in advance is called an elective caesarean but there are also unplanned or emergency caesareans, which may be necessary if complications develop during labour.
A spinal combined with an epidural or a general anaesthetic will be used to ensure you have adequate pain relief during the operation.
This type of delivery is common and a relatively safe surgical procedure, but it is still major surgery. As with all surgical procedures, there are risks. These may include:
A longer stay in the hospital.

Pain around the incision sites.

Complications from the anaesthetic.

Complications such as blood loss, wound infection, DVT's, organ damage from the incision.

Need subsequent c – sections.

Baby may need help with breathing.

Skin to skin and breastfeeding may be delayed.
For more information about what choices might be right for you, discuss with your health care provider early in your pregnancy.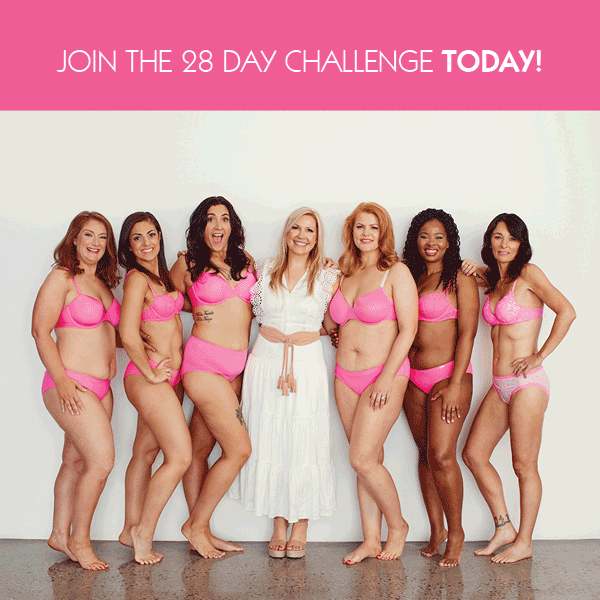 The only program made for Busy Mums
You get unrestricted access to :
● Over 350 AT HOME WORKOUTS
● Nutritionist designed weekly meal plans
● Personal Trainer crafted at-home workouts
● Daily Motivation from My Coach
● Personalised Shopping lists to make life easy
● Over 4,000 healthy and delicious recipes at your fingertips